The Perfect Afternoon Tea Scones
These are fantastic scones to have with clotted cream and jam along with a cup of good English tea!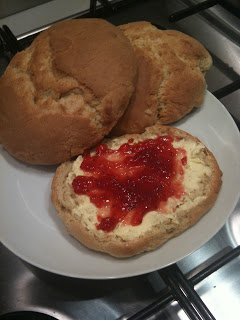 The Ingredients:
400g NEILLS®Plain Flour
110g Caster Sugar
5tsp Baking Powder
170g Butter
220ml Milk
0.5tsp Salt
1 Egg
The How-To:
Preheat the oven to 200c
Sieve the flour, baking powder, salt and sugar together in a large bowl.
Using your hands rub the butter into the flour mixture until it resembles breadcrumbs.
In a separate bowl whisk the egg and milk together, now slowly add this to the mixture.
Quickly knead the mixture and form into 8 half inch thick rounds.
Bake in the centre of the oven for 15 mins. Take out and allow to cool.
You're Done!