Coconut and Lime Cake with Vanilla Frosting
This is always a popular cake and never lasts very long in our house!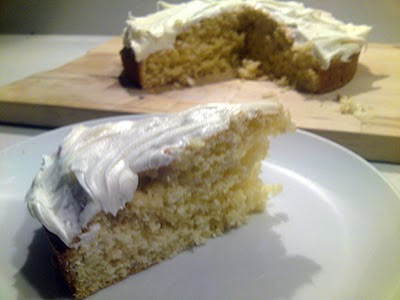 The Ingredients:
80g Butter
220g Flour
80g Caster Sugar
70g Coconut
2.5tsp Baking Powder
0.5tsp Salt
2tsp Lime Juice
1tsp Vanilla Extract/Essence
1 Egg
130ml Milk
The How-To
Preheat oven to 180c
Sieve the flour, baking powder and salt together in a large bowl.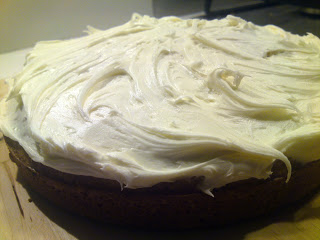 Add the buter and rub together to make a breadcrumbs consistency
In a seperate bowl whisk the egg, milk, lime juice, vanlla extract/essence
Stir the sugar and coconut into the egg mixture.
Make a well in the centre of the flour mixture and pour in the egg mixture
Mix to combine all ingredients.
Pour into a prepared cake tin and bake in the centre of the oven for 30 mins or until a skewer inserted comes out clean.
You're Done!