Gluten Free Chocolate Torte
Our first gluten free recipe and its fab! A devilishly good chocolate torte served with whipped or ice cream.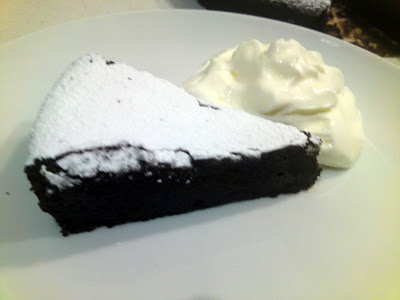 The Ingredients:
130g Butter
140g Dark Chocolate
130g Caster Sugar
75g Coco Powder
3 Eggs
1tbsp Vanilla Extract/Essence
2tbsp Icing Sugar
The How-To:
Preheat oven to 150c
In a bowl over a saucepan of simmering water melt the chocolate and butter together
Stir in the caster sugar
Stir in the beaten eggs
Stir in the coco powder and vanilla essence/extract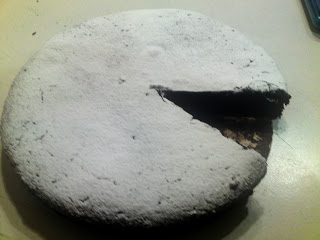 Pour the mixture into a 9inch cake tin lined with baking paper and lightly greased then dusted with coco powder.
Bake in the centre of the oven for 45 mins
The torte should not have risen too much. It will sink a little as it cools.
Leave for 10 mins before turning out onto a wire rack. Dust with the icing sugar.
After another 10 mins you can cut and serve warm with whipped or ice cream.
You're Done!