These are amazing dark chocolate cookies with a contrasting white sugar dusting.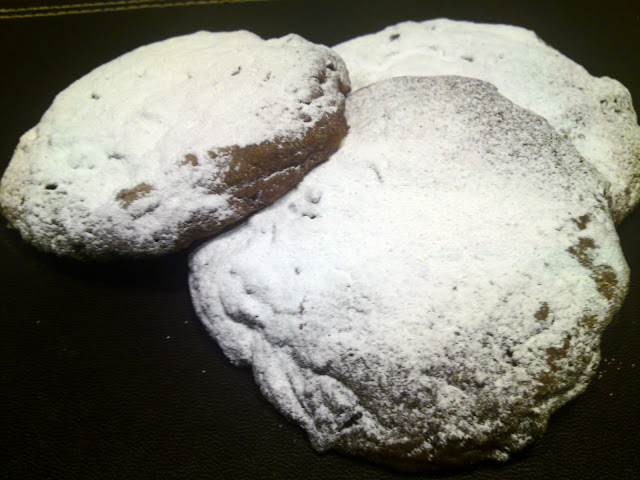 The Ingredients:
100g Caster Sugar
75g Dark Brown Sugar
190g NEILL'S®Plain Flour
175g Butter
20g Coco Powder
170g Chocolate Chips or finely chopped chocolate
1 Egg
1tsp Baking Powder
1tsp Vanilla Extract/Essence
0.25tsp Salt
Some Icing Sugar for decoration
The How-To:
Preheat oven to 170c
Cream the butter and sugars together until smooth.
Beat in the Egg and make sure it is well combined in the mixture.
Stir in the Vanilla extract/essence
Sieve the Flour, Baking Powder, Salt and Coco Powder together in a bowl.
Slowly combine the flour mixture to the butter mixture.
Stir in the chocolate chips.
Place 4tbsp of this mixture onto a baking sheet and bake in the oven for 12/13 mins.
Leave to cool on a wire rack.You should be able to get about 10 large cookies out of this recipe.
Allow to cool before dusting with icing sugar.
You're Done!