This normally takes me 20-30 mins to prepare and then 20 mins to cook. Makes 12.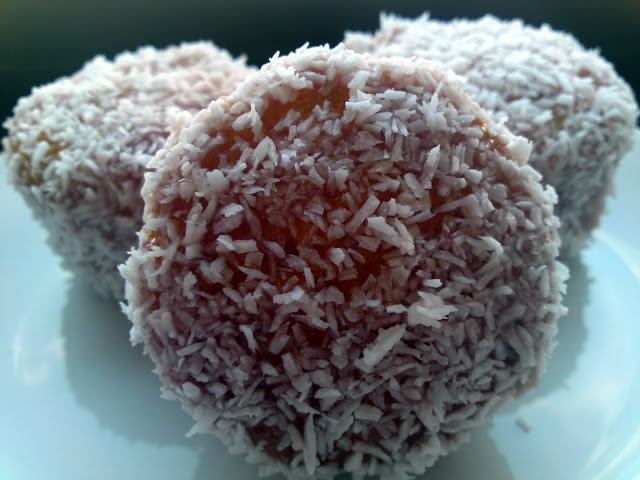 The Ingredients:
Cupcakes:
150 g butter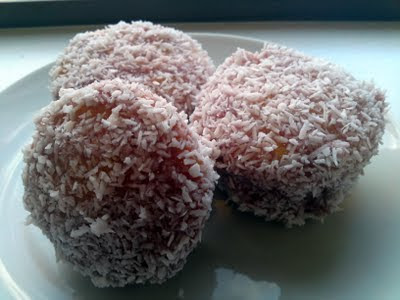 150 g sugar
3 eggs, beaten
1 tsp vanilla extract
0.5tsp Strawberry Extract (optional)
150 g NEILL'S® self-raising flour
Decoration:
50g Desiccated/Shredded Coconut
Half a large Jar of Jam
The How-To :
Preheat over to 180 degrees C
Cream the butter and sugar together until creamy and light in colour
Beat in 1 egg at a time until well combined
Beat in the vanilla extract and strawberry extract (optional but makes these even tastier)
Sieve the flour and slowly fold this into the mixture. (Do not over-stir)
Evenly divide mixture between 12 cupcake cases and place in the centre of the oven for approx 16 mins or until a skewer inserted comes out clean.
Remove from oven and allow to cool.
Now how to make them delicious!
In a small bowl beat the jam together with 3tbsp of cold water. This will make it easier to dip the cupcakes in.
Pour the coconut into a shallow dish so its easy to dip and roll.
When the cupcakes are cool. Remove from their cases, dip in the jam and roll in the coconut until completely covered.
You're Done