Neills Flour – Irish Wheaten Bread Mix – Review
We at BakingBar are not normally fans of ready mixes but we understand that some people are. This ready mix for Irish Wheaten Bread changed our opinion. There are certain recipes which take a lot more time than most people have. Some people don't have 1 hour to wait for bread to rise, enough time to stand and knead the dough or even enough time to measure out the ingredients. Well we have a solution for you, this comes in the form of Neills Flour newly launched Wheaten Bread Mix. 5 mins to prepare and 30 mins to bake!
This is part of a range of mixes which we will be testing out and reviewing in the coming week.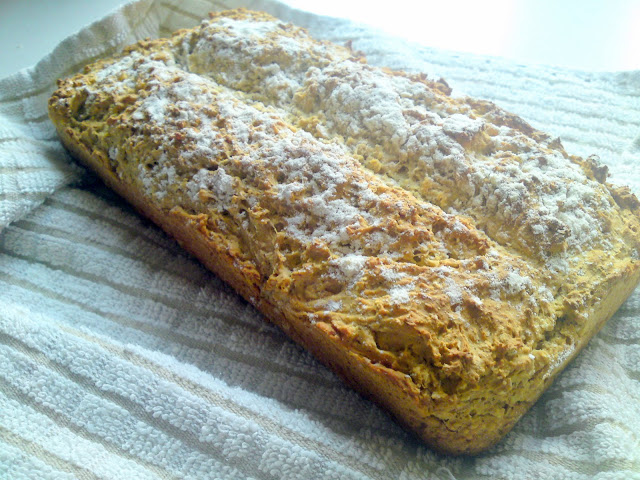 The packaging is simplistic but this is a benefit! The instructions are clear, concise and easy to follow.
At the top of the bag of mix reads " Simply Add Milk", this is completely true! However it includes optional instructions to add 3/4 tbsp of Olive Oil which I believe makes and keeps the bread more moist.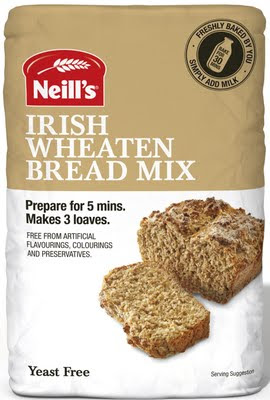 So how do you make this wheaten bread?
Well the instructions on the back of the packet couldn't be clearer.
Preheat oven to 200c
Measure out 330g of the Flour Mix (the bag makes 3 loaves!!!)
Measure out 280ml of Milk (whole, semi skimmed or buttermilk)
Pour the flour mix into a large mixing bowl
Add the Milk
Add 3/4 tbsp of Olive Oil
Stir together until combined, pour into a greased loaf tin.
Even out and slit down the middle with a knife.
Bake for 30 mins, remove from oven and let rest for 5 mins.
Turn out, cut and enjoy!
So does this Wheaten Bread taste as good as traditionally made wheaten bread?
Well the answer is simple yes it does. I can find no fault with this bread at all. I have tried a few ready mixes before and they were dry and tasteless but this one is incomparable. Sliced and served warm with a little butter you will find it hard to stop eating it.
You can view the whole range of Neills Flour varieties on their
website