This is a simple but absolutely delicious moist Cherry Coconut Cake. Perfect for serving with afternoon tea or as a dessert with some warm custard.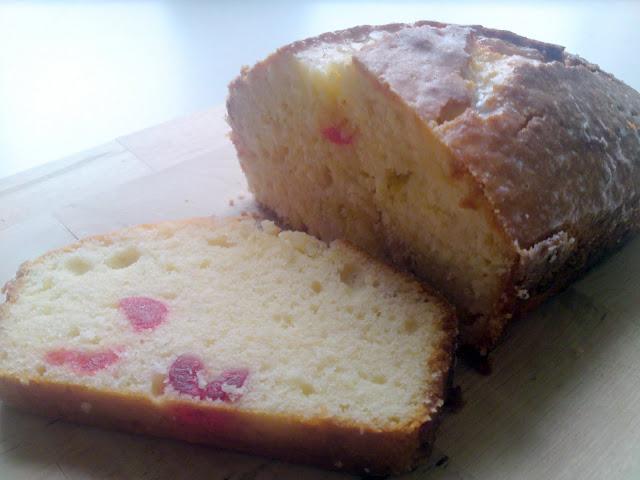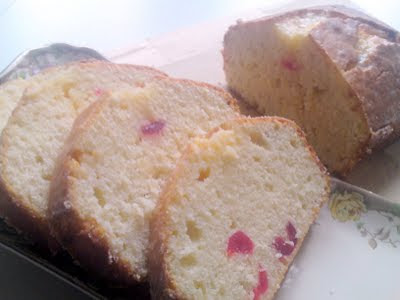 The Ingredients:
210g Caster Sugar
75g Butter
2 Eggs
220g NEILL'S® Plain Flour
120ml Milk
1.5tsp Vanilla Extract/Essence
35g Desiccated Coconut
1tsp Baking Powder
4tbsp of Runny Icing
12 Glacé Cherries
The How-To:
Preheat oven to 170c
Cream the butter and sugar together until smooth, add the eggs and beat until fluffy
Stir in the vanilla extract/essence
In a separate bowl sieve the flour and baking powder together
Halve the 12 Glacé Cherries and mix them into the flour. This helps stop the cherries from sinking to the bottom of the cake when baking
Add half of the flour into the butter mixture
Now add half the milk
Stir until combined
Add the second half of the flour and milk and stir until combined.
Stir in the coconut until well combined.
Pour the batter into a loaf tin. place a rectangle of baking paper in the bottom. This makes it a lot easier to turn out later!
Bake in the centre of the oven for 45 mins or until a skewer inserted comes out clean.
Allow to rest for 10 mins, turn out.
In a separate bowl make about 4tbsp of thin icing (mixing about 10tbsp of icing sugar with a little water)
Drizzle this over the still warm cake. Allow to cool and soak up the icing.
You're Done!