Peanut Butter……..its in almost all of our cupboards. So are most of the ingredients in this recipe. So these Peanut Butter Brownies are quick and easy to make. Delicious.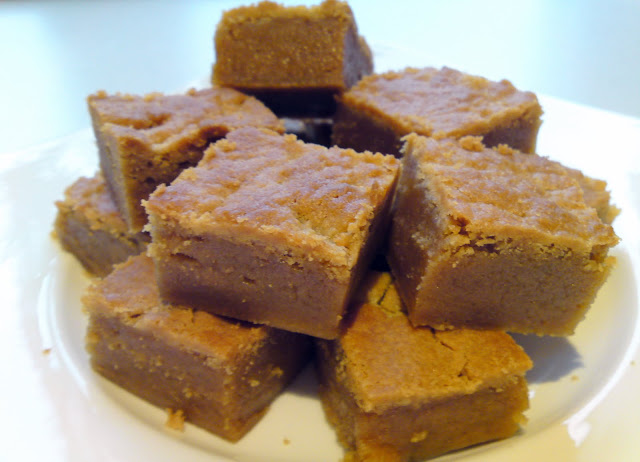 240g Peanut Butter
140g Butter
250g Caster Sugar
200g Dark Brown Sugar
3 Eggs
240g NEILL'S®Plain Flour
1.5tsp Vanilla Extract/Essence
1.5tsp Baking Powder
The How-To:
Preheat oven to 170c
Beat the butter and peanut butter together until well mixed
Beat in the two sugars and mix until well combined
Beat in the three eggs one at a time
Mix in the vanilla
Sieve the flour and baking powder together in a separate bowl
Fold the flour into the butter and sugar mixture and mix well until well combined
Beat the entire mixture until it is smooth and comes together
Pour into a baking tin with the bottom lined with baking paper
Bake in the centre of the oven for 35 mins
Allow to cool for 10 mins, turn out on a cooling rack and allow to completely cool before cutting.
You're Done!