Super simple and delicious. Marbled effect muffins combining both chocolate and vanilla flavours. These Marble Muffins are great to teach to kids as the recipe is simple enough for them to follow. Why not give these a go at the weekend!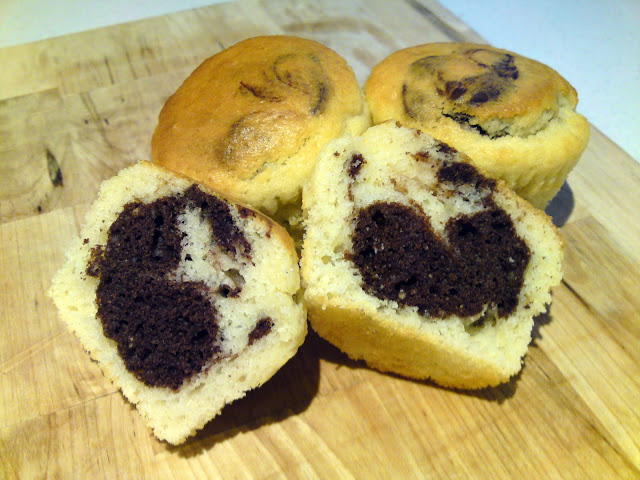 The Ingredients:
270g NEILL'S®Plain Flour
1tbsp Baking Powder
1tsp Salt
160g Caster Sugar
250ml Milk
100ml Vegetable Oil
2 Eggs
2tsp Vanilla Extract/Essence
1.5tbsp Coco Powder
How-To:
Preheat oven to 200c
Sieve the flour, baking powder and salt together.
Stir in the caster sugar
In a separate bowl beat the eggs, oil, vanilla and milk together
Make a well in the centre of the mixture and pour in the liquid
Mix until combined but do not over mix.
Take 1/3 of the mixture and put in another bowl, stir the coco powder into this 1/3.
Spoon 1 heaped tsp of the plain mixture into 12 muffin cases.
Place 1 heaped tsp of the coco mixture into each of the muffin cases.
Place a final heaped tsp of the plain mixture into each muffin case.
Using a knife or end of a spoon stir the coco mixture with the plain to make a swirl affect.
Bake in the centre of the oven for 19-20 mins until a skewer inserted comes out clean.
Allow to cool before turning out.
You're Done