Miniature Gin & Tonic Cakes
This is a fab 'grown ups' cake recipe which is super simple yet sophisticated. This Miniature Gin & Tonic Cakes recipe uses a marmalade created by the hugely talented Suzanne at Baked In Belfast. Suzanne has created a super marmalade using Gin & Tonic. What could be better?! You can buy online from her store here. Alternatively use your favourite lemon or lime marmalade.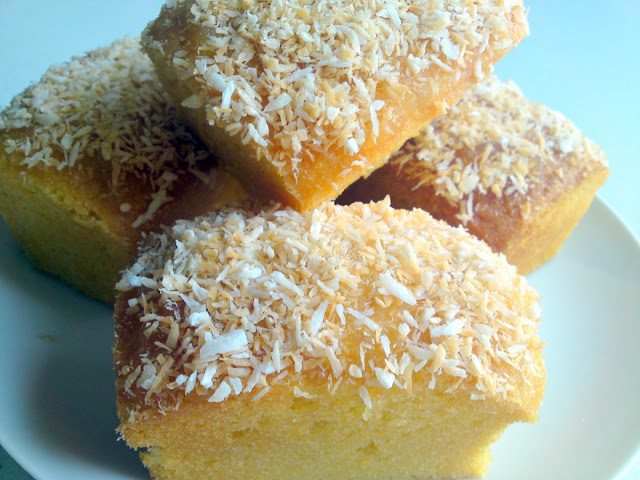 The Ingredients:
175g Caster Sugar
175g NEILL'S®Self Raising Flour
175g Butter
3 Eggs
2tsp Lemon Extract/Essence
1/4 Jar of Gin & Tonic Marmalade (or similar)
50g Shredded Coconut (optional)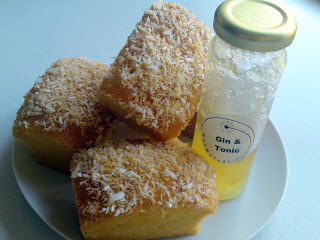 How-To:
Preheat oven to 180c
Prepare either your favourite miniature cake tins (I use Dr Oetker mini bread tins)
Cream the butter and sugar together until smooth
Beat in the 3 eggs one at a time until well combined
Beat in the lemon flavouring
Sieve the flour into a separate bowl and fold this into the mixture
Continue to mix until all ingredients are combined but do not over mix
Pour the mixture into the tins. (with this recipe I can make 6 small 3×2.5 inch cakes)
Bake in the centre of the oven for 20 mins or until a skewer inserted comes out clean
Remove from oven and allow to cool for 5 mins before turning out
While still warm spread some marmalade on top
For extra indulgence preheat a small pan on low heat and toast some coconut until light golden brown and sprinkle on top of the marmalade covered cakes.
You're Done!