Christmas Cinnamon & Raisin Cake
It's almost Christmas time already which to many of us mean a lot of planning and preparation for the big day! If you are run off your feet but still want to bake a Christmas inspired cake then this recipe for Christmas Cinnamon & Raisin Cake will be perfect for you. Combining the most traditional Christmas cake flavours of Cinnamon, Nutmeg and Cloves combined with the juicy raisins, this will have any house guests mouths watering! With little preparation time compared to traditional Christmas cakes this will free up some of your time to get those presents wrapped and other tasks done.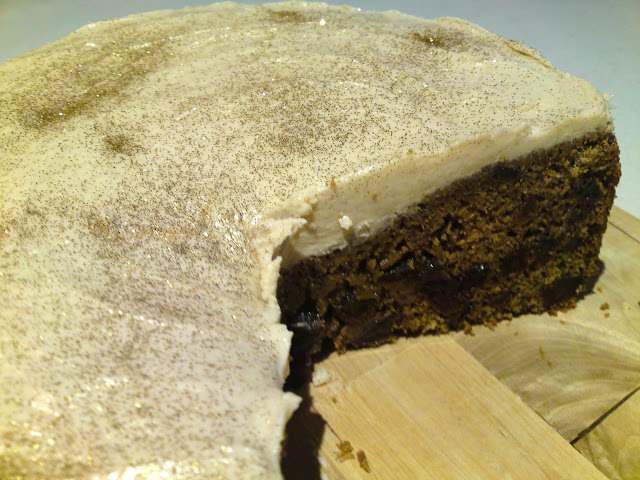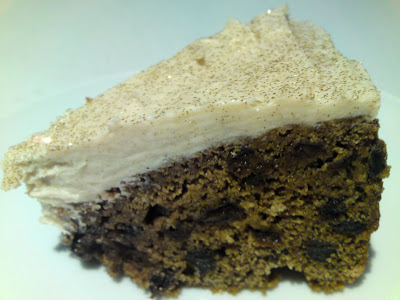 The Ingredients:
Cake:
210g Soft Brown Sugar
190g Raisins
70g Butter
300ml Water
0.25tsp Ground Cloves
0.5tsp Nutmeg
2tsp Ground Cinnamon
0.25tsp Salt
1tsp Baking Powder
1tsp Bicarbonate of Soda
250g NEILL'S® Plain Flour
Frosting:
35g Butter
150g Icing Sugar
1tsp Vanilla Extract
1tbsp Milk
2tsp Ground Cinnamon
The How-To:
To get the most flavour possible from all the ingredients we need to boil some of them.
Add the butter, sugar, raisins, water, cloves, cinnamon and nutmeg to a saucepan and bring to the boil, allow to boil for 5 mins occasionally stirring.
Remove from heat and allow to cool until luke warm.
Preheat oven to 165c.
In a bowl sieve together the flour, baking powder, bicarbonate of soda and salt.
Slowly stir the boiled mixture into the flour mixture and ensure well combined.
Pour the mixture into a greased and lined cake tin.
Bake in the centre of the oven for 45 mins or until a skewer inserted comes out clean.
Now we need to make the frosting. Beat the butter until soft and creamy. Stir in the icing sugar and cinnamon until combined and then beat to make smooth. Beat in the vanilla and milk. Spread on the cake once completely cool.
With a dash of edible glitter or other festive cake decorations you'll soon get in the festive spirit.
You're done!