What could be more perfect and sophisticed for afternoon tea than Earl Grey Tea flavour cupcakes!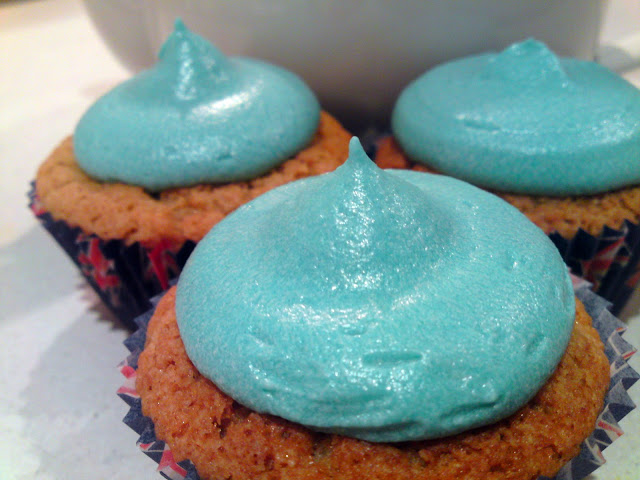 The Ingredients:
Cupcake:
130ml Milk
5 Earl Grey Teabags or 5tbsp of Loose Earl Grey Tea
110g Butter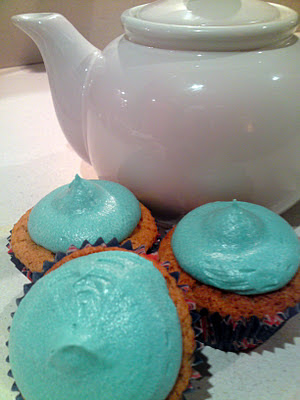 230g Sugar
2 Eggs
1tsp Vanilla Extract/Essence
230g NEILL'S® Plain Flour
2tsp Baking Powder
Frosting:
60g Butter
2tbsp Milk
1tsp Vanilla Extract/Essence
250g Icing Sugar
Blue Food Colouring
The How-To:
Preheat oven to 180c
Bring milk to boil in a saucepan and remove from heat immediatly.
Add the tea to the milk and stir well. Set to the side.
Cream the butter and sugar together.
Beat in eggs one at a time until well combined.
Beat in vanilla extract/essence.
In a seperate bowl sieve the flour and baking powder together.
Using a fine sieve, sieve the tea/milk mixture into a small bowl. This will remove any loose tea.
Fold the flour into the butter mixture alternating with the tea/milk mixture.
Fold together until all ingredients are combined.
Spoon the batter into 12 muffin cases.
Bake in the centre of the oven for 12-15 mins or until a skewer inserted comes out clean.
Remove and allow to cool.
While waiting for these to cool we can make the frosting.
Beat the butter in a bowl until smooth.
Stir in the icing sugar until combined enough to use a mixer. Beat well until all lumps dissapear.
Beat in the milk and vanilla extract.
Place blue food colouring into the mixture one drop at a time to obtain a pale blue colour. Beat well to ensure even distribution of the blue colouring.
Pipe onto the cooled cupcakes.
You're Done!