If you have ever planned a children's birthday party or get together you will know how difficult it is to come up with an idea that is slightly different. Well…BakingBar may just have an answer for you. A Children's Tea Party but with a difference, no tea! Instead of tea the teapots are full of tasty icing and instead of sugar lumps there are coloured sugars and other decorations. Its a party where children can build their very own buns, of course with less mess to tidy up after!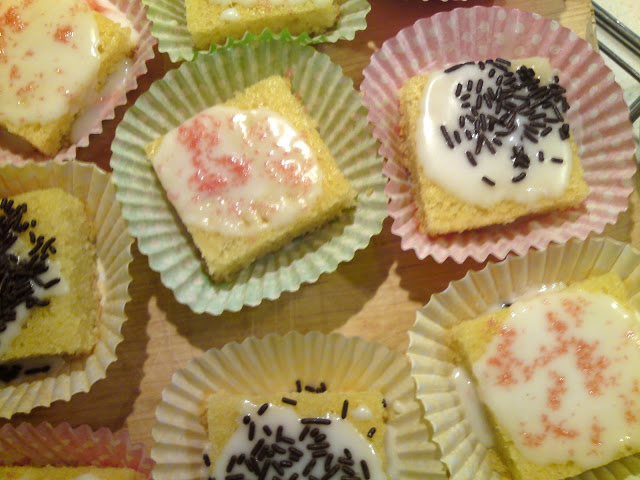 The buns are actually squares from a tray bake cake, making it even easier and less faff than making cupcakes.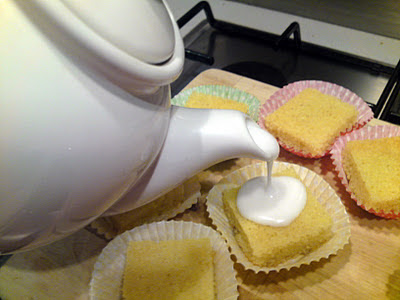 The Ingredients:
The Cakes:
110g NEILL'S® Self Raising Flour
110g Caster Sugar
110g Butter
1tsp Vanilla Extract
1tsp Baking Powder
2 Eggs
The Icing:
200g Icing Sugar
50ml Warm Water
How-To:
Preheat oven to 160c.
In a large bowl cream the butter and sugar together until smooth.
Beat in the eggs one at a time until well combined.
Beat in the vanilla extract
In a separate bowl sieve the flour and baking powder together.
Mix in the flour, mixing only until all ingredients are combined.
Pour into a 10 x 10 inch or similar size cake tin and smooth out.
Bake in the centre of the oven for 18-20 mins or until springs back when gently touched.
You're Done!