A coffee and chocolate addicts dream! Chocolate and Coffee work so well together. These mocha cupcakes are super simple to make and contain real coffee and not just coffee flavour.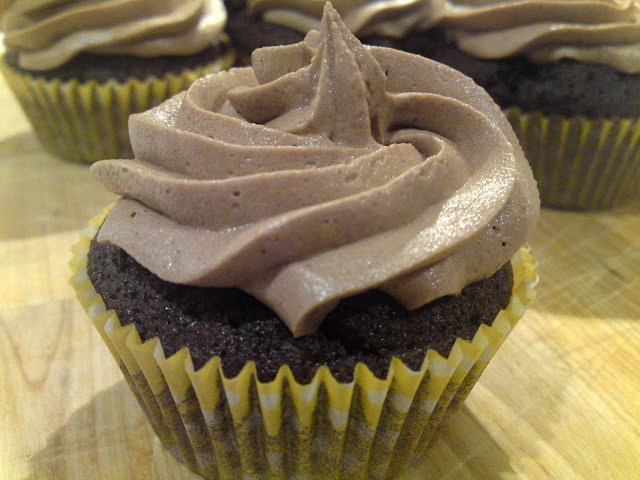 The Ingredients: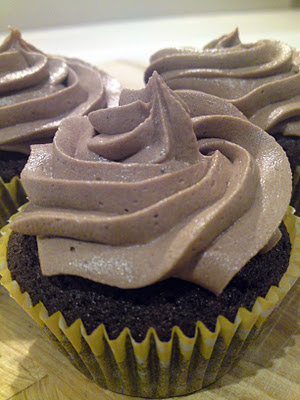 The Cupcakes:
90g NEILL'S® Self Raising Flour
115g Butter
115g Caster Sugar
4tbsp Good Quality Cocoa Powder
1tsp Baking Powder
2 Eggs
2tbsp Good Quality Coffee Granules
3tsp Boiling Water
The Frosting:
120g Butter
230g Icing Sugar
2tsp Cocoa Powder
1tbsp Coffee Granules
1tsp Boiling Water
1tsp Coffee Flavouring (optional)
The How-To:
Preheat oven to 170c.
Cream the butter and sugar together until smooth.
Beat in the eggs one at a time until well combined.
Mix the coffee granules and boiling water together in a small bowl or glass. Set aside to cool slightly.
In a separate bowl sieve the flour, cocoa powder and baking powder.
Fold the flour/cocoa mixture into the butter and eggs mixture.
Fold in the coffee liquid.
Place tablespoons of the mixture into cupcake cases. This recipe makes aprox 12 cupcakes.
Bake in the centre of the oven for 18-19 mins or until the cupcakes bounce back when pressed gently.
Remove from the oven and allow to cool.
While the cupcakes are cooling we can make the frosting. This is very simple.
Beat the butter in the bowl until softened.
Sieve the icing sugar and cocoa powder into the bowl.
Mix the coffee granules and water together in a small bowl or glass. Pour into the frosting mixture.
Stir together with a spoon until slightly combined, now beat with an electric mixer until smooth.
When your cupcakes are completely cool, frost and eat.
You're Done!