This is a super simple recipe for soft bread baps. Brilliant for burgers or sandwich baps. You can top with sesame seeds or poppy seeds, they are delicious just plain too!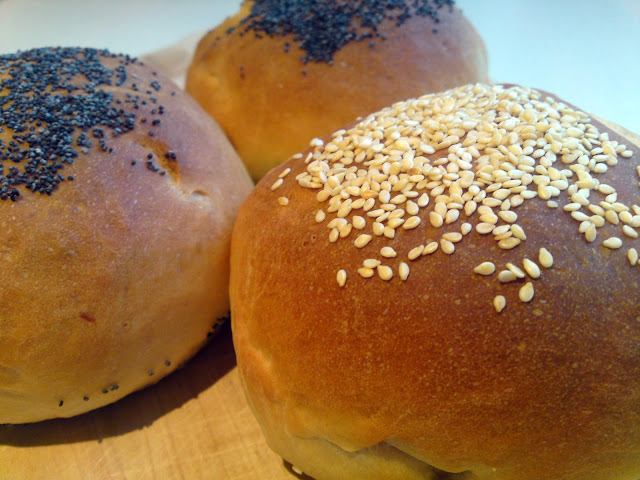 Ingredients:
7g (1 sachet) of active yeast
50ml Warm Water
230ml Warm Milk
30g Caster Sugar
0.5tsp Salt
50g Melted Butter
1 Egg
500g NEILL'S® Plain Flour
The How-To:
In a large bowl mix together the yeast warm water and warm milk.
Mix around a bit until the yeast dissolves.
Mix in the egg, sugar, salt and butter and combine together.
Beat in about 2/3 of the flour until combined and then gradually add the remaining flour until you get a soft dough.
Turn out onto a workbench and knead for 5 mins. The dough is quite sticky so flour your hands well.
Lightly grease a large bowl and place the ball of dough into it. Cover with a clean damp tea towel and allow to rise for 1 hour.
After an hour remove the dough from the bowl and punch down to knock it back.
Divide the bowl up into 6 pieces and roughly mould into balls.
Place on a baking sheet and press down slightly.
If you want to add sesame seeds or poppy seeds on top lightly brush with a little milk before sprinkling them on and lightly pressing them down.
Cover the dough again and allow to rise again for 30 mins.
Bake in the centre of the oven for 20 mins at 170c
Remove and either eat warm or allow to cool.
You're Done!