Banana and Chocolate are a fab combination and when they are combined in gooey chocolate muffins they are heavenly! We present to you our Banana Choc Chip Muffins.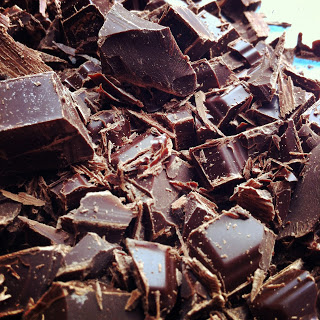 The Ingredients:
290g NEILL'S® Self Raising Flour
110g Caster Sugar
160g Butter
150g Dark Chocolate Chips
2 Eggs
250ml Semi Skimmed (Half Fat) Milk
0.5tsp Salt
1.5tsp Vanilla Extract
2 Heaped Tbsp of Cocoa Powder
2 Mashed Ripe Bananas
The How-To:
Preheat oven to 170c.
Cream the butter and sugar together until smooth.
Beat in the eggs.
Stir in the milk, vanilla and mashed bananas.
In a separate bowl sieve the flour, salt and cocoa powder twice…yes twice. It will make the mixture lighter and make the muffins texture softer.
Fold the flour mixture into the banana mixture slowly. Don't mix it too much or the muffins will turn out chewy.
Now fold in the chocolate chips just enough to mix them through the batter.
Spoon the batter into a muffin tray. The batter is the perfect amount for 12 muffins.
Bake in the centre of the oven for 20-25 mins. You can test them with a cocktail stick or skewer. If it comes out clean then they are done.
Remove from the oven and allow to cool for 10 mins before removing from the muffin tray and allowing to cool on a cooling rack.
You're Done!