Focaccia Bread is a flat Italian bread. This recipe is super simple and we have written it so that it is completely up to you what you add to make your focaccia your own. Some people like to season it with herbs or spices. Rosemary is also a popular choice to add. Its completely up to you. The important thing is that is really is super quick and simple to make, and you cant go wrong!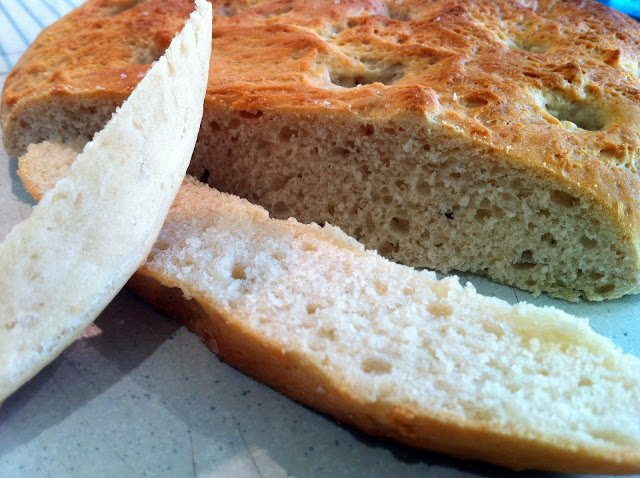 The Ingredients:
460g NEILL'S® Plain Flour
7g (1 Sachet) of Yeast
70ml Good Quality Olive Oil
Salt and Herbs (optional) for Seasoning
300ml Luke Warm Water
How-To:
No need to pre-heat the oven just yet, we need to make the dough first which rises for a little while.
In a large bowl sieve the flour, yeast and about 1.5tsp of salt and herbs (optional).
Make a well in the centre and pour in the water, mix a little to combine.
Mix in the olive oil and mix until all the ingredients come together in a wet dough.
Flour your hands, because this can get a little messy.
Flour the worktop and tip out the dough. Don't use too much flour at first as you don't want the dough getting too dry.
Use only enough flour to stop the dough sticking too much. Knead the dough for about 10 mins. It will end up sticking to your hands but that's all part of the fun.
Lightly grease a baking tray and mould the dough into a rough shape of a ball. Place this on the baking tray and push it down with your hands until it is a round about 1 inch thick.
Cover it lightly with some cling film or a clean tea towel. Allow to rise for about 1 hour.
After 45 mins stick the oven on 220c to pre-heat.
Bake in the centre of the oven for 15 mins and golden brown.
Allow to rest for 10 mins before transferring to a cooling rack to cool some more. While it is cooling it is a good idea to cover it loosely with a clean tea towel to help soften the crust a little.
You're Done!