Everyone loves brownies! We've wrote a recipe for a lighter version of the traditional brownie made with milk chocolate instead of dark and with no cocoa powder. These are amazing Milk Chocolate Brownies served with freshly whipped cream. Enjoy!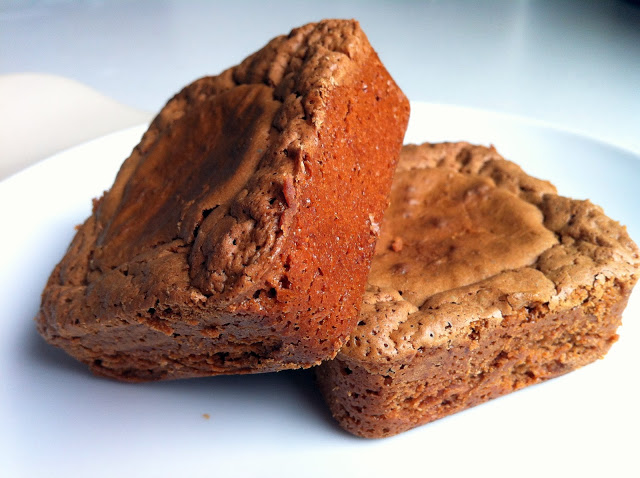 Ingredients:
30ml of Water
30g Butter
110g Caster Sugar
1tsp Vanilla Extract
230g Good Quality Milk Chocolate
2 Eggs
80g NEILL'S® Plain Flour
0.25tsp Bicarbonate Soda
0.5tsp Salt
The How-To:
Preheat oven to 160c
Prepare a brownie pan or baking tin. We recommend the fantastic Pampered Chef brownie pan available to buy in the US from here and soon to be released in the UK and will be available here. This makes brownies perfectly! No cutting or messy edges just perfect brownies.
In a small saucepan add the water, butter and caster sugar and place on the lowest heat.
Allow to heat mixing occasionally until it starts to bubble a little.
Remove from the heat and keep stirring until all the sugar dissolves.
Break up the milk chocolate into chunks and start adding this to the hot sugar mixture. Keep stirring until all the chocolate dissolves. This will go quite fudgey.
Pour this chocolate mixture into a bowl and beat it for about a minute. This will cool it down slightly.
Now beat in the vanilla and then the eggs one at a time.
In a separate bowl sieve the flour, bicarbonate soda and salt together.
Add the flour to the chocolate mixture.
Stir well until all the ingredients come together in a smooth consistency.
Pour into the baking tin or brownie pan if you have got one.
Bake in the centre of the oven for 20-25 mins or until a skewer inserted comes out clean.
Allow to cool for 5-10 mins before turning out to cool.
Serve with freshly whipped cream for a super decadent dessert.
You're Done!