The cobbler is a very traditional dessert dish for both British and American people. Thought to have first originated in the British American colonies as the British did not have the ingredients they required to make their traditional desserts. The cobbler was given a new lease of life in Britain during WW2 in the time of strict rationing and when ingredients for more luxurious puddings were hard to obtain. The cobbler has always been a popular comfort food and this is just one variety which we have written based on recipes passed down generations. We'll have more cobbler recipes coming later this year. We hope you enjoy our recipe for Peach Cobbler.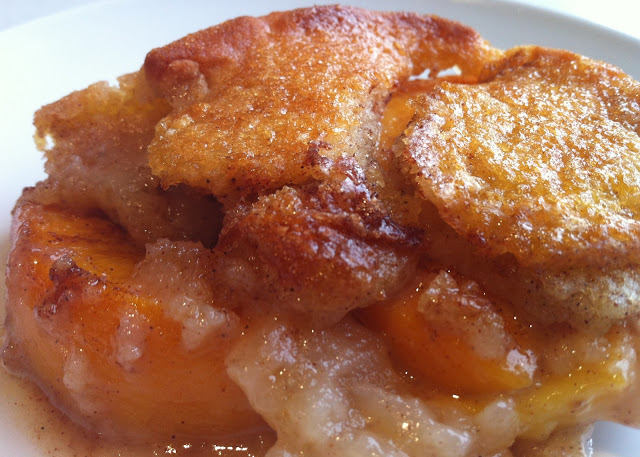 The Ingredients:
The Batter:
150ml Melted Butter
125g NEILL'S® Plain Flour
220g Caster Sugar
2tsp Baking Powder
0.25tsp Salt
1 Egg
150ml Milk
The Peaches:
500g Tinned Sliced Peaches
180g Caster Sugar
1tsp Ground Cinnamon
The How-To:
Preheat oven to 175c.
Sieve the flour, baking powder, salt and sugar together in a large bowl.
Make a well in the centre of the mix.
Pour in the milk and egg and mix together until smooth.
This is the batter made. Set it aside.
Melt the butter and pour onto the baking dish (10×10 inch or similar size is perfect).
Pour the batter evenly over the melted butter. Don't worry if the butter floats to the top.
Now we need to prepare the peaches.
Toss the drained sliced peaches in the sugar and cinnamon until evenly coated.
Spread the peaches evenly over the batter mixture. Don't worry if some of them sink but do not stir the mixture together.
As the cobbler cooks the batter will rise to the top.
Bake in the centre of the oven for 40 mins. Every oven varies so just keep checking it. The batter should be cooked but there will be some juices from the peaches so don't mistake this for uncooked batter.
Best served warm but not straight from the oven as it is very very hot. Amazing with some freshly whipped cream.
You're Done!