We have covered this many many times before but everyone loves chocolate! So we have created these super easy and incredibly tasty chocolate tarts. These are fantastic hot or cold. For this recipe we recommend The Pampered Chef's non stick and removable bottomed Mini Tart Pans. You can purchase these from the UK here or from the USA here.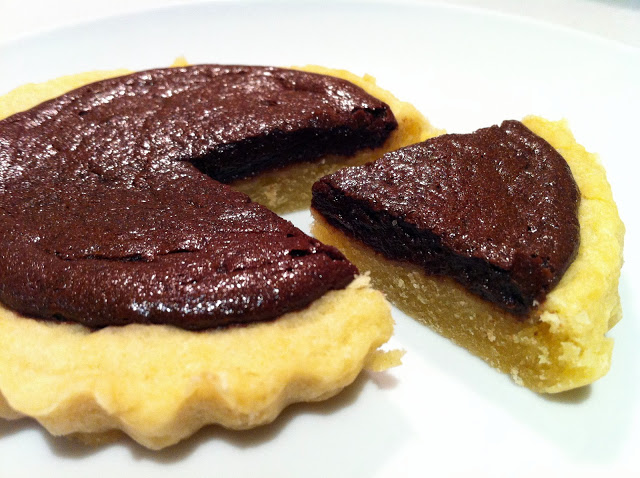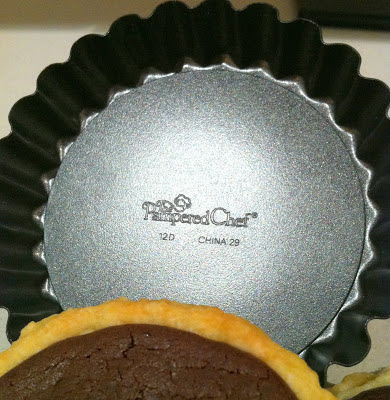 The Ingredients:
The Pastry Case:
350g NEILL'S® Plain Flour
175g Butter
120ml Water
0.5tsp Salt
3tbsp Caster Sugar
The Filling:
90g Good Quality Dark Chocolate
90gml Double Cream
2tbsp Icing Sugar
0.5tsp Vanilla Extract
Half a beaten egg
The How-To:
First we need to make the pastry cases. This pastry dough needs to chill in the fridge for half an hour so no need to turn the oven on just yet.
Rub the flour, sugar, salt and butter together until a breadcrumbs consistency is obtained.
Mix in the water, add gradually until the mixture forms into a dough. You might need all the water.
Form the dough into a ball and place in a bowl in the fridge for 30 mins to rest.
Preheat oven to 175
Roll the dough out until about 0.5 inch thick.
Using a large enough cookie cutter, or anything with an edge sharp enough to cut through the dough cut out 6 round circles of dough large enough to easily cover the tart tins you are using.
Gently press these into the tart tins ensuring that the edges are pushed into the tins sufficiently.
Using a fork prick the bottoms of the tarts, this will stop them rising too much. Prick each tart at least 5 times.
Bake in the centre of the oven for 10-15 mins until golden brown.
Remove from the oven and allow to rest for a few mins while we make the filling.
In a glass bowl above a simmering saucepan of water melt the chocolate.
Slowly mix in the double cream ensuring that each addition is well mixed before adding the rest.
Mix in the icing sugar and vanilla. Mix in the egg ensuring to keep mixing as you add each ingredient especially the egg.
Spoon the chocolate filling into the baked tart cases and fill until almost to the edge of the pastry rim.
Bake in the oven for a further 10 mins.
Remove and allow to cool slightly. Refrigerate and keep in an airtight container if keeping for a few days.
You're Done!