We have decided to post this very simple cupcakes recipe as it is our foolproof cupcake recipe, you can customise the flavourings however you wish. The frosting recipe is for butter-cream frosting. In the coming months we will be experimenting with other cupcake toppings so keep tuned. For these cupcakes we used the fantastic range of cupcake decorations from www.cakedecoratingsupplies.co.uk. They have a wide range of different types of sprinkles from coloured sugar to sugar strands.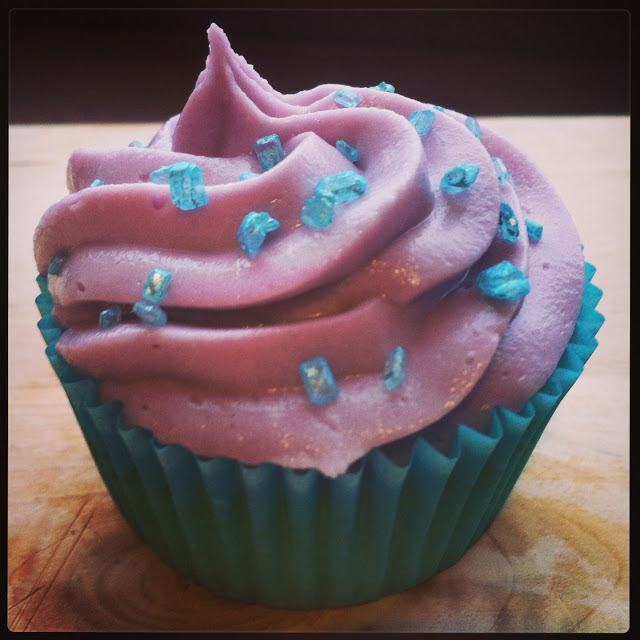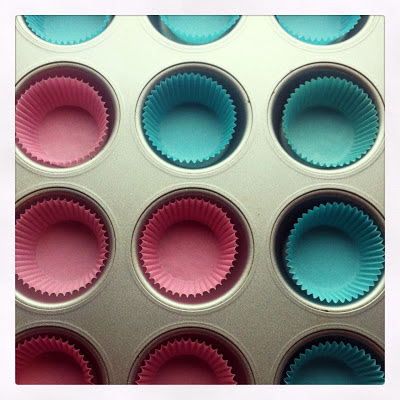 The Ingredients:
Cupcakes:
150 g Butter
150 g Sugar
3 Eggs
1 tsp Vanilla Extract (or other flavour)
A few drops of colouring (optional)
150g NEILL'S® Self Raising Flour
2 tbsp Milk
Buttercream Frosting:
450g Icing Sugar
110g Butter
0.5tsp Salt
3tbsp Milk
2tsp Vanilla Extract (or other flavour)
A few drops of colouring (optional)
The How-To:
Cream the butter and sugar together until smooth and pale. You can see a sneaky peak at the gorgeous Leila's General Store range of spatulas which we will be using in more of our recipes very soon, so keep your eyes peeled.
Fold in the vanilla extract and any colouring if you choose to add any.
Sieve the flour into the cupcake batter and add the two tbsp of milk. Fold the ingredients together, do not over stir.
Place tablespoons of the cupcake batter into cupcake cases.
Bake in the centre of the preheated oven for 15 mins or until the cupcakes spring back when pressed lightly.
Place on a wire cooling rack to cool completely before frosting.
When the cupcakes are cool we can begin by making the frosting.
In a large bowl beat the butter until smooth and creamy.
Now gradually add the icing sugar a little at a time. You may want to use a wooden spoon to cream this icing sugar with the butter or you will end up in a cloud of icing sugar if you use the electric mixer. Add the flavouring (in this case we used delicious bubblegum flavour) and salt at this stage to help bring the mixture together.
Now we can move back to using an electric mixer. Add the milk and any colouring you choose to use and beat on a medium / high speed for around 10 mins or until the mixture is smooth. You can add more icing sugar or more milk to change the consistency slightly if you wish.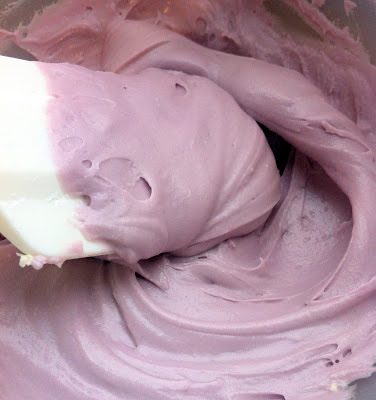 You can either spread the frosting on the cupcakes using a palette knife or use a piping bag and large nozzle. If you decide to use a piping bag a top tip is to stand the bag in a tall glass when you are filling it, giving you one less thing to worry about.
When frosting we find it easier to start on the outside and work your way in. We're hoping to post a video demonstration on frosting cupcakes in the coming months.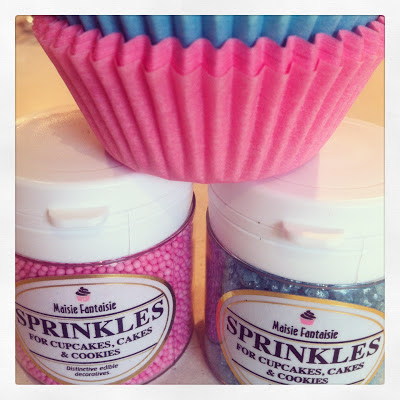 You're Done!