Banana bread is a firm favourite in our household and it is a lot simpler than most people think. The recipe is quick, simple and the results are just delicious! Pop the kettle on and have a slice.
The Ingredients:
120g Butter
120g Dark Brown Sugar
2 Eggs
500g Mashed Bananas
250g NEILL'S® Plain Flour
1tsp Bicarbonate Soda
0.5tsp Salt
Recommended Equipment:
Food Mixer
Silpat Non Stick Baking Sheet
Non Stick Loaf Pan
Joseph Joseph Nest9 Bowls
The How-To:
Preheat oven to 175c.
Cream the butter and sugar together until smooth.
Beat in the eggs one at a time until combined.
Beat in the mashed bananas.
In a separate large bowl sieve the flour, bicarbonate soda and salt together and make a well in the centre.
Pour the banana mixture into the centre of the bowl and begin to fold together with the flour.
Mix the ingredients together only until they come together. Do not overmix.
Pour the bread mixture into the prepared loaf tin.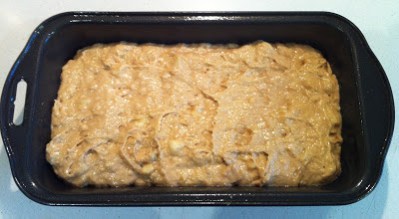 Bake in the centre of the oven for approx 1 hour or until a skewer inserted comes out clean.
Leave for 10 mins in the loaf tin to cool before turning out to cool completely on a wire rack.
It is optional but we love brushing our banana bread with some thin icing made with 5tbsp icing sugar and 1tbsp of warm water. Brush this on while the banana bread is still warm and it will be absorbed.
You're Done!