Low Fat Low Sugar Chocolate Mousse
We know that Easter is just over so many of you will have lots of chocolate in your cupboards,
or in our case bellies. Either way we decided that we would create a low fat chocolate mousse recipe for our column in
Zomppa Magazine
based around chocolate, a little something you can enjoy without feeling too
guilty. A lot of us suffer from the problem of 'chocolate addiction' and we all
need our chocolate fix from time to time. These delectable little chocolate
mousses are the perfect accompaniment to a family meal or just a little
something special to have in the fridge for those chocolate emergencies. On the other hand if you fancy making something a little more decadent use your favourite milk chocolate.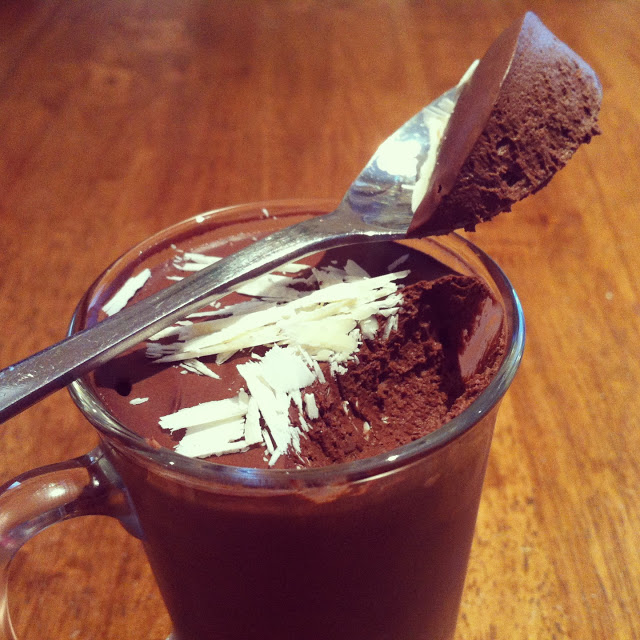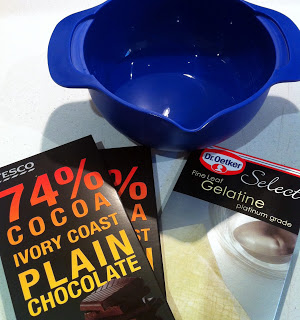 The Ingredients:
140g Good Quality Dark Chocolate
160ml Boiling Water
Half sheet of Gelatin / 0.5tsp Gelatin Powder
The How-To:Place the gelatin in a small bowl with enough water to cover it, this allows it to 'bloom' in preparation to be used.
Either measure out 160ml of freshly boiled water or bring to
the boil in a saucepan. If using the saucepan method measure the water
afterwards to ensure it is still 160ml as some will boil off as you bring it to
the boil.
Place the boiling water in a large bowl above another bowl
of ice cold water and immediatly add the piece of gelatin (do not add the water it was soaking in).
Immediately add the good quality dark chocolate broken into
small pieces into the boiling water.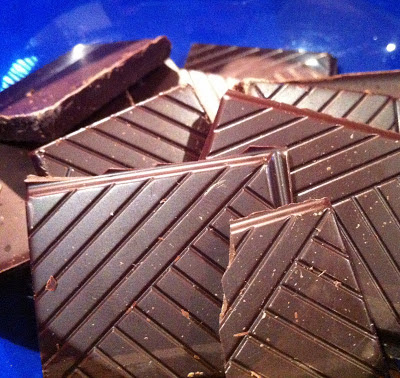 As you start stirring the boiling water will quickly begin
to melt the chocolate, once the chocolate begins to mix with the water you can
start using an electric whisk. Wear an apron as this can be a bit splashy!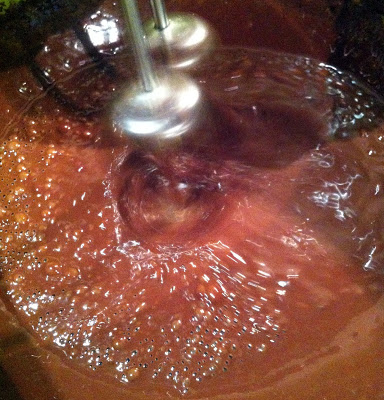 Continue to beat the chocolate mixture until there are no
lumps of chocolate yet, you may need to scrape the bowls sides down a few times
during mixing.
Continue to beat the chocolate until the cool water beneath
the bowl begins to cool and set the chocolate, this may take 5-10 mins. You
will notice the chocolate mousse change from a thin frosting type consistency
to a thicker chocolate fudge consistency.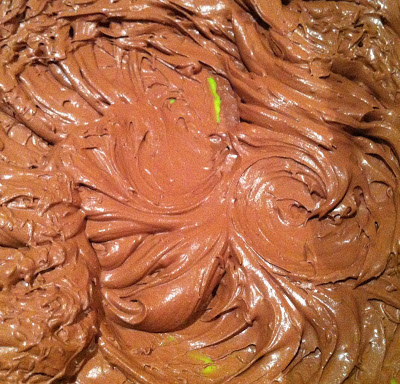 Once you reach this stage you can spoon the chocolate mousse
mixture into any small serving glasses or dishes, leave the decorating until
later as this may sink into the unset chocolate mousse mixture.
Place the chocolate mousses into the fridge to set, this can
take 2-3 hours but is best if left overnight. These will keep in the fridge for
a few days covered with a little clingfilm.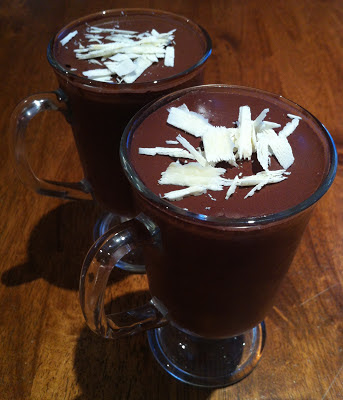 Remove from the fridge a few minutes before serving and
decorate however you wish.  We recommend
chocolate curls.
You're Done!