Lindt Hello Chocolate Bars Review
Lindt 'Hello' Range
A few months ago
Lindt chocolate launched a new range called 'Hello'. At first we thought this
was just another new chocolate range on the market but we were very wrong.
Lindt have perfected these select new flavours so much so that they really do
taste exactly like they should do, no strange artificial tastes like some other
chocolate brands.
We tried a few of
different products in the range to get a good feel of what was on offer. You can view the full range
here
.
This is our favourite
bar in the range. The bar itself is comprised of a light and fluffy strawberry
flavoured cream mixed with crunchy biscuit pieces smothered of course in Lindt's
wonderful melt in your mouth milk chocolate. One piece of this chocolate bar
melting in your mouth really creates the impression of strawberry cheesecake so
Lindt really have got this one right.
This is another bar
available either in 39g or 100g sizes the same as the strawberry cheesecake
bar. Also like the strawberry cheesecake bar it is smothered in wonderful milk
chocolate. Once this melts in your mouth it reveals a silky smooth cream
filling mixed with crunchy biscuit pieces. The flavours and textures really
work well in this bar.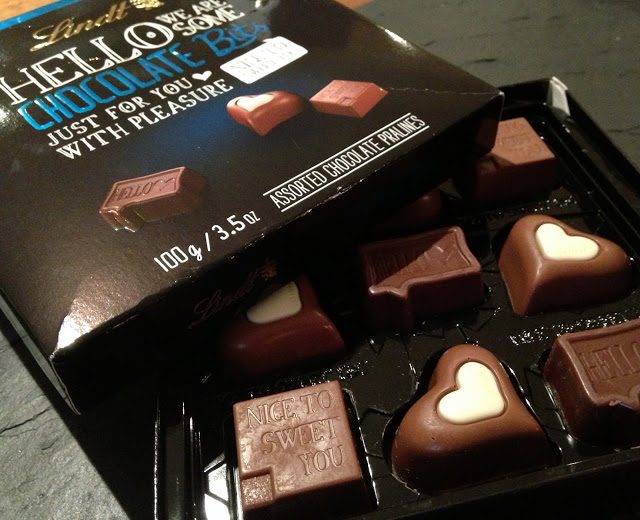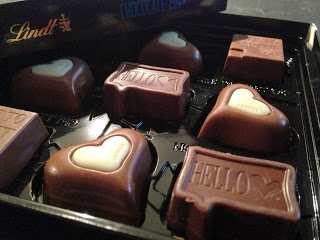 This is a small box
of chocolate, perfect for a little surprise gift for someone that doesn't cost
a fortune. There are three different flavours in the box. Pralines filled with
crunchy Nougat, tantalising Caramel Brownie and delicious Cookies & Cream. Each
of the chocolates have their unique flavour qualities and each one will have
you reaching for another.
This is another small
box of chocolates but this time in a small metal heart shaped box. This makes
another perfect small gift for someone, or just to treat yourself of course.
The box is filled with the same type of chocolates, melt in your mouth
chocolate hearts. We loved the presentation of this box of chocolates from the
individually wrapped chocolate hearts to the heart shaped tin which you can
keep for other purposes.