This is a recipe for a delicious Orange Poppyseed Cake with Cream Cheese Frosting. Lusciously creamy and zesty, perfect for a summers day.
Cake:
170g Silver Spoon® Caster Sugar
200g Butter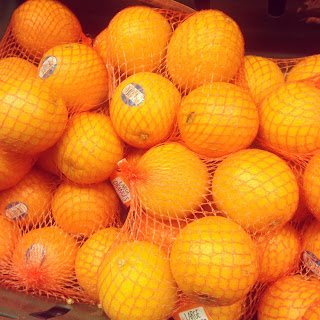 3 Eggs
120ml Fresh Orange Juice
180ml Full Fat Milk
250g Neills® Plain Flour
1.5tsp Baking Powder
Zest from 1 Orange
0.5tsp Nielsen Massey Vanilla Paste
30g Poppyseeds
Frosting:
55g Butter
250g Cream Cheese
1tsp Orange Rind
550/600g Silver Spoon® Icing Sugar
Recommended Equipment:
Food Mixer (Recommended Bosch MUM46A1)
Joseph Joseph Nest9 Bowls
Pyrex Bowl
Pyrex Springform Cake Tin
How-To:
Preheat oven to 170c.
Cream the butter and sugar together in an electric mixer until light and fluffy.
Beat in the eggs one at a time until well combined.
Beat in the vanilla paste and orange rind.
In a separate bowl sieve the flour and baking powder.
Slowly fold this into the cake batter mixture alternating with the orange juice and milk.
We use the Bosch MUM46A1 Mixer to juice our oranges as it seems to get the most juice possible from oranges without getting any bits in the juice. So if using a mixer attach the juicer attachment to get some fresh juice. We needed 4 oranges but this will vary for everyone depending on their size.
Fold in the poppyseeds.
Pour into a prepared 20cm cake tins.
Bake in the centre of the oven for 50 mins or until a skewer inserted comes out clean.
Allow to rest for 10 mins in the cake tins before turning out to cool completely on a wire rack.
While the cake is cooling we can make the cream cheese frosting.
Beat the butter and cream cheese together until smooth and creamy.
Beat in the vanilla paste.
Slowly start adding the icing sugar one cup at a time. The exact amount of icing sugar you need to add will vary on a number of things including temperature etc so keep adding until you receive the desired 'thick enough to spread' consistency.
Spread the cream cheese frosting either on top of the cake or all over.
You're Done!