Tips For Baking Large Batches
The holiday season will be here before we know it, and for those of us who enjoy baking our own Christmas treats throughout the season, that means it's time to start thinking about recipes! Of course, many of us have holiday staples – classic recipes that we make every year (or the kids start complaining!), and conventional holiday favourites that we can't imagine spending Christmas without. But when it comes to your average batch of cookies, cupcakes, etc., the issue isn't recipe – it's bulk.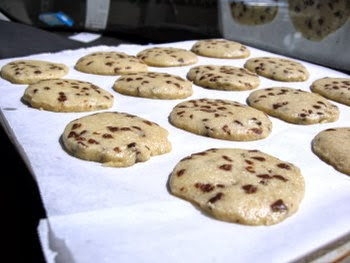 When you're baking up holiday treats for family and friends, you'll want to have a great deal to offer, and that probably means baking significantly more than you're used to. One way to do this is simply with persistence and patience. However, there are a few quick tips and shortcuts that can speed up the process and help you to churn out large batches of baked goods with ease. Here are 3 tips in particular to consider.
1. Prep Batches For Rotation
This is a very simple but oddly helpful tip from Thrifty Fun online. The temptation, while a batch of cookies (or whatever else) is baking is to take the time off from the kitchen – relax on the sofa watching television, or get something else done while you're waiting. However, if you're aiming to produce a large quantity, you can spend that time simply forming the next batch and laying out your goods on wax paper to slip easily onto the cookie sheet once the first batch is finished. You can easily establish a quick cycle this way.
2. Buy Extra Shelves
Extra shelving for the oven can be enormously helpful in general, and in particular when you need to make large batches. At MySmartBuy, you'll find a very convenient stainless steel oven rack that's designed to expand and contract to fit most any oven. One or two of these, and you'll be able to significantly increase your baking output!
3. Freeze Formed Cookies
Finally, keep in mind that bulk baking doesn't necessarily have to occur all at once. If you'd rather wait to make sure that the need for more cookies arises, you can always spend a few spare moments shaping cookies or other goods out of dough and then covering and freezing them for use later. This way, if you decide you need to bake more, you've simplified and shortened the process for your own convenience.