This may sound a bit like an episode title to The Big Bang
Theory, but it's actually a project I've been researching and working on for
the last couple of months.
I would be lying if I said I'd not been thinking about it
for a couple of years!
With a cold dining room in the family home, I've been
investigating either AGA's or wood-burning stoves for an efficient supply of
heat, and to add a nice glow and rival the open fire which we are still lucky
enough to still have in another room.
With our recent kitchen improvements including the
installation of new worktops, splashbacks and doorknobs, I thought this would
be the perfect opportunity to investigate wood-burners for my parents.
We ended up discovering
Woodburner Warehouse
and instantly loved the range of wood-burners and AGA's
they held in stock, as well as everything in-between. Their experts were a
great help, catered for our needs, answered our questions and offered a wealth
of knowledge.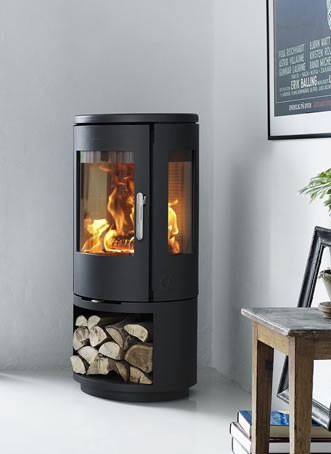 Although we were pretty certain we wanted something in the
traditional style it was refreshing to see what the other more modern products
now look like.
You can even get wall-mounted wood-burners which take up no
floor space whatsoever! Who knew!
We ended up, after a lot of deliberation, choosing a
traditional looking inset stove – the Stovax Stockton 7 with Low Canopy, we
opted for this model so that it would not take up too much space in the room
and fit in the space of the traditional fireplace.
On a dark cosy evening it is easy to mistake this
wood-burning stove for a nice open fire, so it fits exactly what we were
looking for.
The matt black colour fits perfectly in with the
contemporary style of our dining room yet, but is suitable for a traditional
farmhouse style kitchen.
Buying at this time of year is usually cheaper and whilst
we're hoping for a warm summer, I personally can't wait to spend some cosy
winter evenings at the parents' house for dinner in the warm surrounds of the
new wood-burner.