At BakingBar we love fruit loaf, in fact we cant quite get enough of it. It seems to be the most requested cake in our own house. So we decided to put a bit of a twist on the traditional fruit loaf and combine it with our equally popular banana bread thus creating Banana Fruit Loaf and mmmm its delicious! Its rather simple too so give it a go yourself and impress your friends and family.
The Ingredients: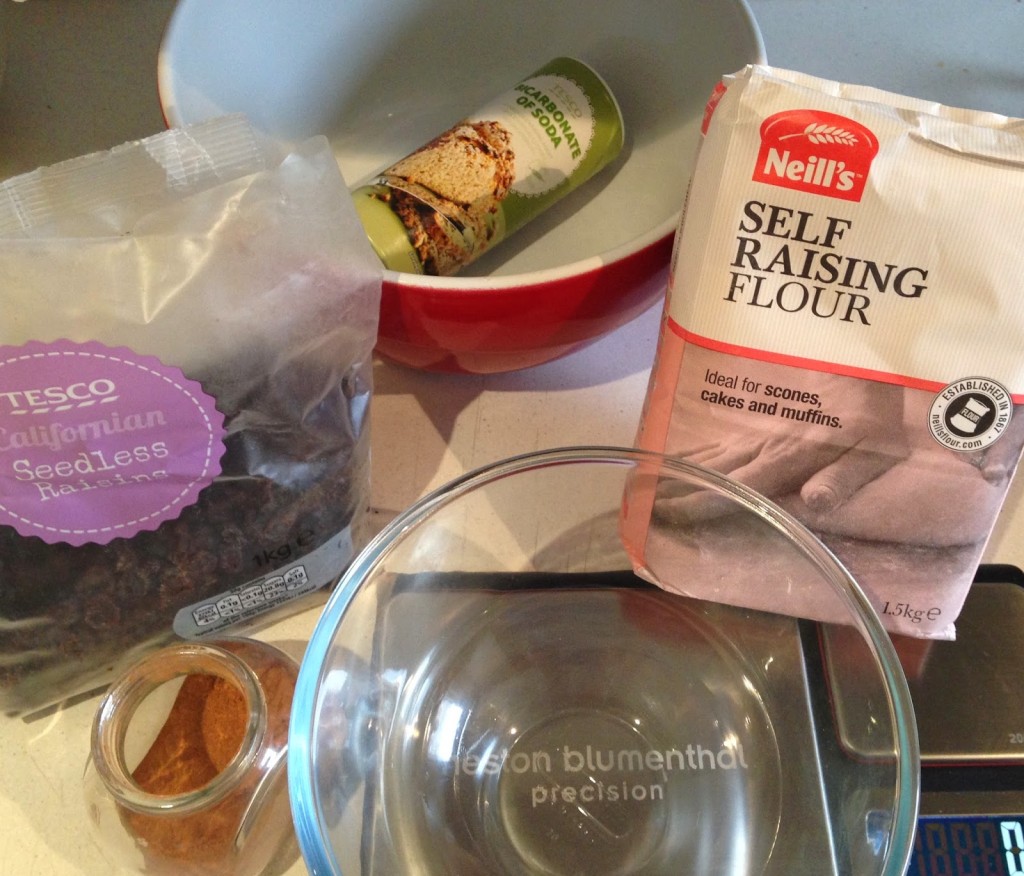 120g Butter
60g Silver Spoon® Caster Sugar
60g Billingtons® Light Brown Sugar
2 Eggs
3 Ripe Bananas
230g NEILL'S® Self Raising Flour
150g Raisins
1tsp Ground Cinnamon
0.5tsp Bicarbonate Soda
Recommended Equipment:
Food Mixer (Recommended Bosch MUM46A1)
Pyrex Mixing Bowls
Heston Blumenthal Dual Platform Precision Scale
Spatula
The How-To:
Preheat oven to 170c.
Lightly grease a large loaf tin and line the bottom with a piece of baking paper.
Cream the butter and sugars together until light in colour.
Beat in the eggs one at a time.
Pour the creamed mixture into a mixing bowl.
Mash three ripe bananas until almost smooth and mix into the creamed butter mixture.
Sieve in the flour, cinnamon and bicarbonate of soda.
Add the raisins.
Fold the dry mixture into the wet stirring only enough to combine the ingredients. Do not over stir.
Bake for 50-55 mins or until a skewer inserted comes out clean.
Set aside and allow to cool for 10 mins before turning out onto a wire cooling rack to cool completely before slicing.
Delicious served sliced with a little butter.
You're Done!