The Art of Baking Blind Book Review
We don't often write reviews for books but when we do they
are always recipe books, not novels. So we were intrigued and enticed when we
were introduced to a baking novel for the first time. The whole concept seemed
pretty strange to us and we couldn't imagine what the plot could be. We just loved the beautiful turquoise and pink cover!
You can buy the book here – The Art of Baking Blind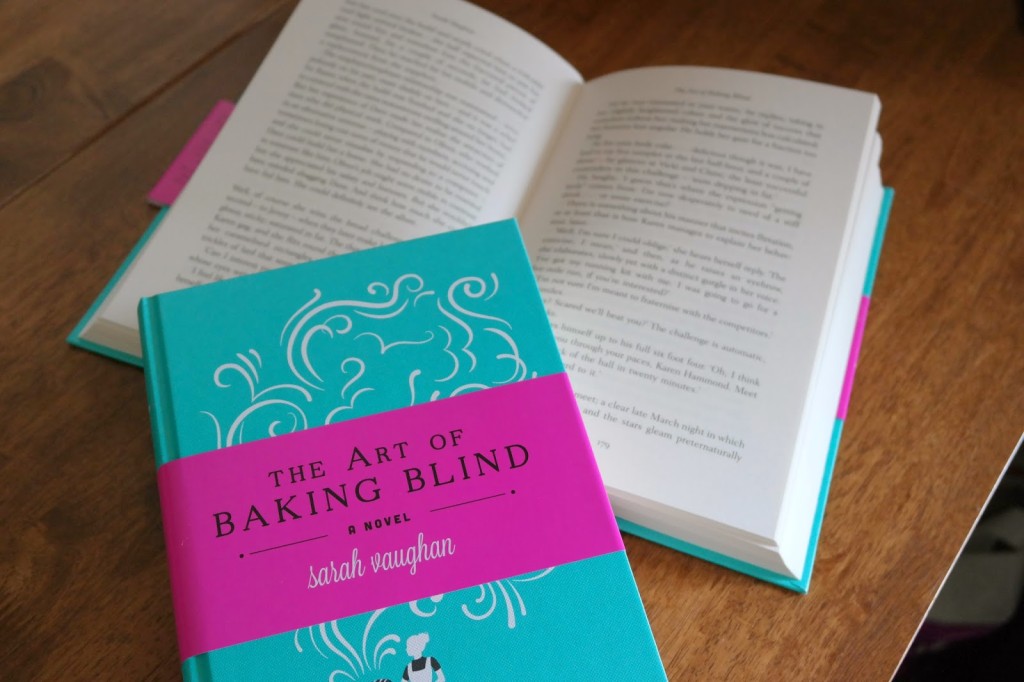 First of all we'll give you a brief introduction on the
author Sarah Vaughan. Sarah has always had a fascination in writing from a very
young age and ended up working for The Guardian as a news reporter before her
big break as a published author. And so the journey of 'The Art of Baking
Blind' began…
The book itself runs two story-lines which are intertwined
and linked but at the same time kept somewhat separate. The first storyline
follows the life of a famous and extremely talented Mrs Eaden. Kathleen Eaden's
character is very much the 1960's version of the likes of Nigella Lawson. A
domestic goddess and wife of a supermarket magnate George Eaden. Determined to
keep up the persona of the perfect housewife and fulfil her husband's dreams of
a large family.
After the icon of the Eaden and Sons supermarket chain,
Kathleen Eaden passed away the family business decides to start the search for
the new Mrs Eaden, a face to represent all the store's key values and portray
in image to match that of Mrs Eaden. This is where the story starts to
intertwine.
The search for the new Mrs Eaden takes the form of a
competition, much of which readers will see similarities in popular baking
competitions such as The Great British Bake-Off and similar shows. This
storyline introduces a selection of new characters all with their own stories
to tell, all with their own secrets they are often hiding behind persona's of
perfection.
You will find snip-its of Kathleen Eaden's famous book 'The
Art of Baking' throughout this novel perfectly placed into the storyline. This
really adds to the overall feel of the book. You can tell that the author,
Sarah loves baking herself as this book is written for someone with a love of
baking as well as the excitement and competitiveness of a competition.
Just like a cake this book has many layers, and characters
to savour and enjoy. Can you call a book delicious, yummy or even
mouth-watering? Perhaps you can for this book.
We wait with anticipation for the next book by Sarah
Vaughan!