We love the flavour combination of banana and caramel in banoffee pie so we decided to put those flavours into a cake in the form of a loaf. Enjoy warm and with custard for ultimate 'yum' effect. We had a lot of fun testing different versions of this Banana Caramel Cake during development. Well someone's got to do it!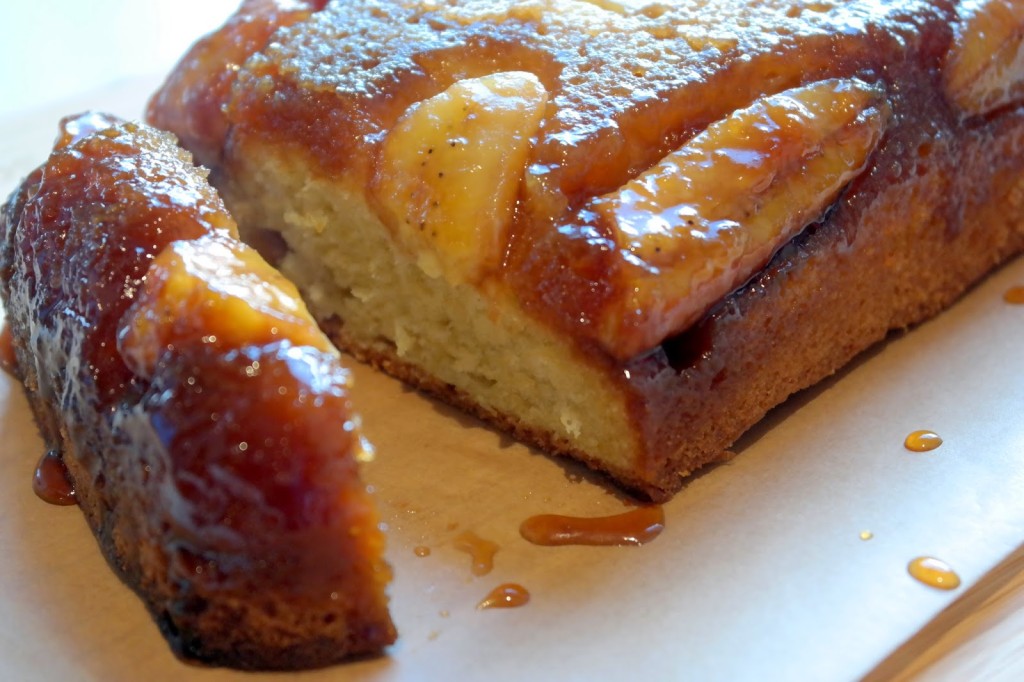 The Ingredients: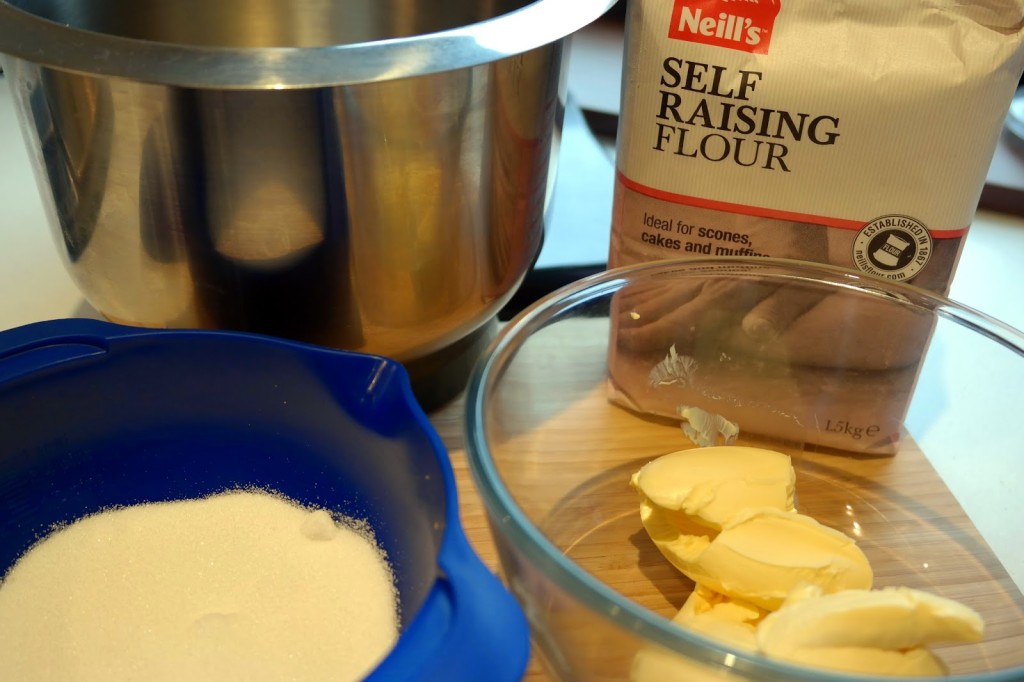 The Cake:
100g Butter
100g Silver Spoon® Caster Sugar
2 Eggs
1tsp Nielsen Massey Vanilla Extract
80ml Milk
200g NEILL'S® Self Raising Flour
0.5tsp Salt
The Caramel and Banana:
2 Bananas
50g Butter
100g Billingtons Light Brown Sugar
Recommended Equipment:
Food Mixer (Recommended Bosch MUM46A1)
Pyrex Mixing Bowls
Heston Blumenthal Dual Platform Precision Scale
Spatula
Loaf Tin
The How-To:
Preheat oven to 180c.
Because this is an upside down cake we need to make the topping first so we need to start with the caramel. This is very simple so dont let this step put you off.
In a small non stick saucepan add the light brown sugar and 50g butter.
Turn on low heat and allow the butter to melt. Stir the sugar in to ensure everything is combined.
Once the mixture starts bubbling remove from the heat immediately. Do not let the sugar burn.
Set this aside for a few moments.
Prepare the bananas by peeling, slicing lenghways and then in half as in the picture.
Pour 1/3 of the caramel into a prepared loaf tin (lined with a little baking paper at the bottom).
Spread this caramel out a little. Dont worry it doesnt need to be perfectly neat.
Add in the banana pieces to cover as much of the bottom of the tin as possible.
Pour the remaining caramel on top. Set this aside again.
Now we need to make the cake batter. This is again very simple.
In a mixer beat the butter and caster sugar together (creaming them).
Beat in the eggs one at a time.
Beat in the vanilla extract.
Sieve in the flour and salt and fold together alternating with the milk.
When the mixture is combined pour on top of the caramel/banana mixture and spread out.
Bake in the centre of the oven for 40-45 mins or until a skewer inserted comes out clean.
Allow to cool for 5-10 mins before loosening the edges with a knife and placing a plate on top before flipping out. Careful of very hot caramel.
You're Done!