We don't know anyone who doesn't like Nutella. Nutella on toast, Nutella on cake, Nutella straight out of the jar! It goes with and on everything so well. We decided to combine two of life's most indulgent foods. Nutella and Cheesecake to create our Nutella Cheesecake. Its not difficult to make and it serves a whole family with some to spare if you're lucky.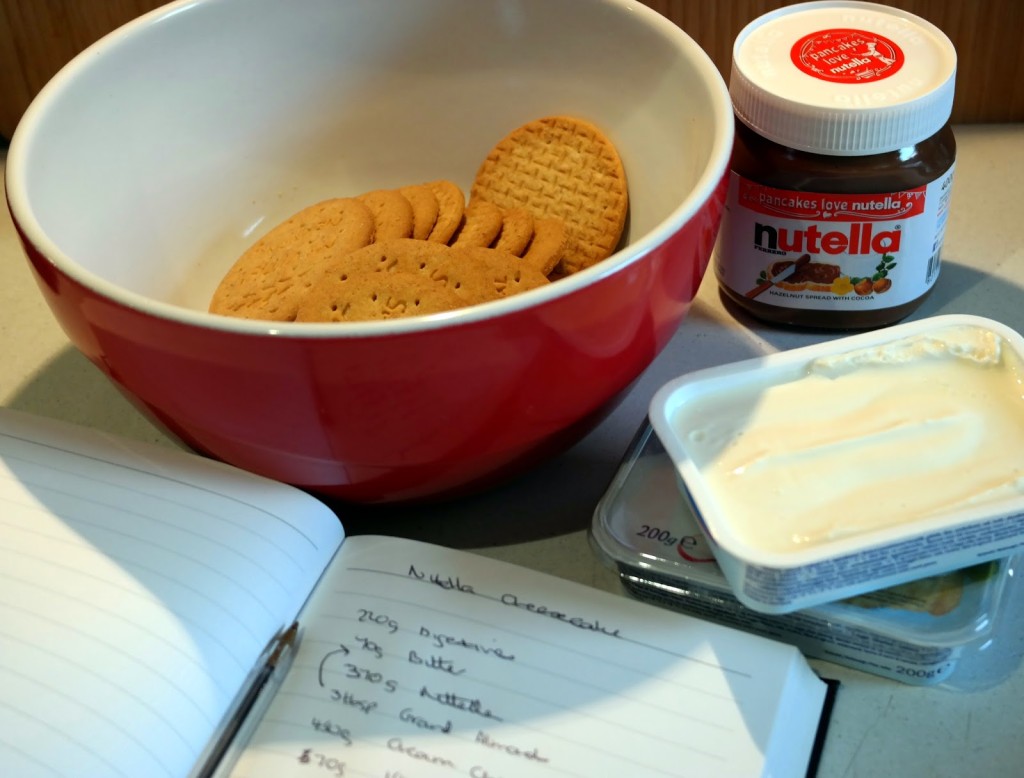 The Ingredients:
220g Digestive Biscuit
90g Butter (Melted)
3tbsp Ground Almonds (optional)
(We make our own from MyProtein® whole almonds blitzed in the NutriBullet)
400g Nutella (about 1 Jar)
400g Cream Cheese
70g Icing Sugar
1tbsp Vanilla Extract / Paste
Recommended Equipment:
Pyrex Mixing Bowl
Spatula
Rolling Pin
The How-To:
Lightly grease a 8-10 inch loose bottomed cake tin. Trust us this makes removing the cheese cake so much easier later.
In a large bowl use the end of a rolling pin to crush the digestive biscuits.
Mix through the ground almonds. We highly suggest you grind your own almonds as the flavour is far superior. If you have a NutriBullet you can use the grinding blade to do this.
Mix in the melted butter ensuring this is evenly and completely combined with the crushed biscuits.
Pour this biscuit mixture into the bottom of the cake tin. Use the bottom of a tumbler glass to push the biscuit base down and around the edges neatly. This really helps compress the base and gives you a more solid slice later.
Place this in the fridge while we continue on with the rest of the steps.
In a mixing bowl beat the cream cheese and icing sugar together until light and fluffy.
Beat in the Nutella.
Beat everything together until the Nutella evenly combines with the cream cheese mixture.
Beat in the vanilla extract / paste.
Pour the cheesecake mixture over the chilled base. Smooth out and cover with cling film or wrap and place in the fridge.
Allow to chill for 4 hours or more before removing to serve. Keep covered in the fridge for 2-3 days.
But we don't think you'll be able to resist its temptation for that long.
You're Done!