The perfect summer afternoon tea cake…the Victoria Sponge. This cake is incredibly easy to make with delicious results every time. So named as Queen Victoria enjoyed a slice of this type of cake with her afternoon tea. Why not enjoy some yourself…. This recipe is super easy to follow and requires ingredients you probably already have in your cupboard. A great recipe to keep on hand for those last minute cakes.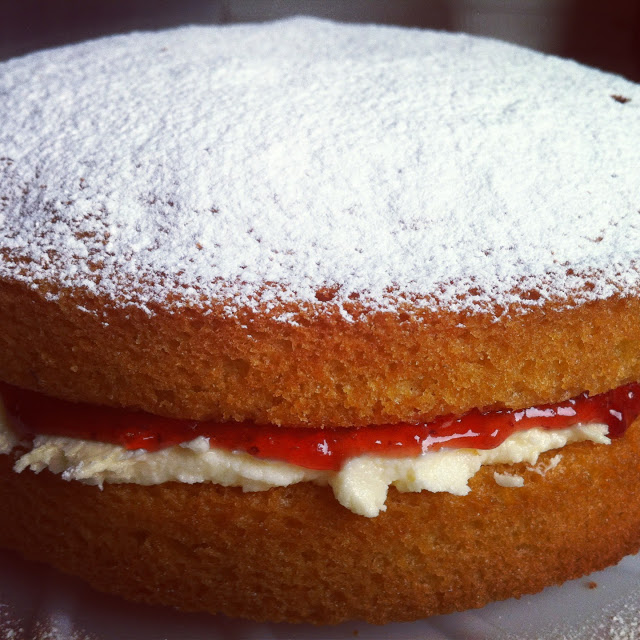 Ingredients: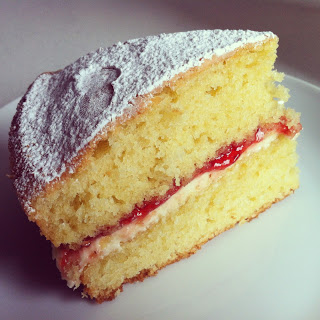 The Cake:
4 Eggs
200g Caster Sugar
200g Butter
200g Neills® Self Raising Flour
1tbsp Milk
1tsp Baking Powder
The Filling:
Half Jar of Strawberry Jam
50g Butter
150g Icing Sugar
The How-To:
Preheat oven to 180c.
The next step is quite unusual when making a cake but is essential for the perfect victoria sponge. Weigh the 4 eggs. These normally come to around 200g. It is highly recommended that you then use the same weight for each the caster sugar, butter and flour. For example if the 4 eggs weigh 210g then use 210g of caster sugar, 210g of butter and 210g of flour in the recipe.
Allow the ingredients to come to room temperature, especially the butter. Add the butter and caster sugar into a mixer and cream this together until light and fluffy.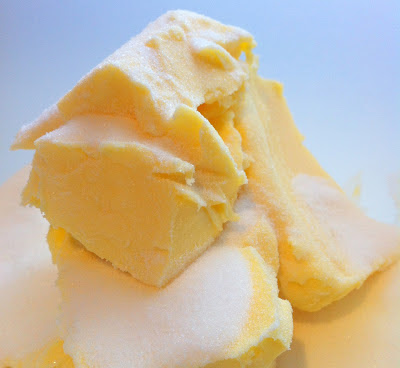 Add the 4 eggs and milk to the bowl and sieve in the flour and baking powder.
Slowly begin to fold all the ingredients together until you form a smooth cake batter, no need to use an electric mixer, a wooden spoon is quite sufficient for this part unless your mixer has a specific folding speed like the Scraper Mixer Pro which we use.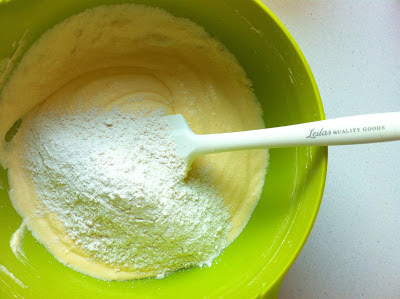 Pour this cake batter into two 20cm cake tins already greased and lined.
Place on the centre shelf of the oven and bake for 20 mins or until a skewer inserted comes out clean.
Allow to cool for 10 mins in the cake tins before turning out onto a cooling rack to cool completely.
Once cool they are ready to fill.
To make the filling ensure the butter is at room temperature as this will make it a lot easier to mix. Add the butter to a mixing bowl and mix with a mixer or spatula until it becomes creamy.
Sieve the icing sugar into the bowl. Using a wooden spoon or spatula slowly combine the icing sugar with the butter. Add the vanilla extract and mix well.
The filling should be quite thick, this stops the cake halves sliding around when you try and slice the cake. If it is too dry and not coming together add 1tsp of milk at a time until the desired consistency is reached.
Spread the cream filling on the bottom half of the cake and top this with the jam. Place on the top half of the cake and dust with icing sugar to finish off.
You're Done!