BakingBar Summer Picnic and BBQ Guide
Its Finally Summer!
Its finally summer in Northern Ireland, and it's about time! It's been a rough few months with hail at the beginning of June….yes you read that correctly. But we have sunshine now for the time being at least. So we grabbed our picnic blankets and hiking boots and off we set to find the perfect picnic spot.
We get so much positive feedback for our gift guides we do seasonally so we decided to do a BakingBar Summer picnic and BBQ guide this year. We don't intend to tell you how to have a picnic or BBQ as we're sure you can manage this on your own, but we do want to highlight to you some things which we will be using ourselves this year. Our friends have told us to tell you that some of their best BBQ's have taken place on their custom-built decking that they had from somewhere like Dino Decking, (https://www.dinodecking.co.uk/category/composite-decking-boards/) and that this is one of the few ways they'll ever have a BBQ. In all honesty, BBQ's on a decking makes for great fun and theirs are some of the best. As usual we never recommend anything which we don't use ourselves, so you have that reassurance. This year we would also like everyone to pay attention to safety warnings during the summer months. From swimming in rivers to looking after your dogs, these things are all very important to be aware of. Especially hot weather and dogs; this time of year can be very dangerous for them. Anyway, make sure you stay safe and enjoy our top tips for a summer picnic/BBQ!
Our regular readers will know we started working as recipe developers for MYPROTEIN this year and as a result have been able to develop some fab recipes using their high quality ingredients. This, along with the fact that we are training now ourselves has driven us to want to include some healthier options in our guide. But don't worry we've included a few indulgent items too!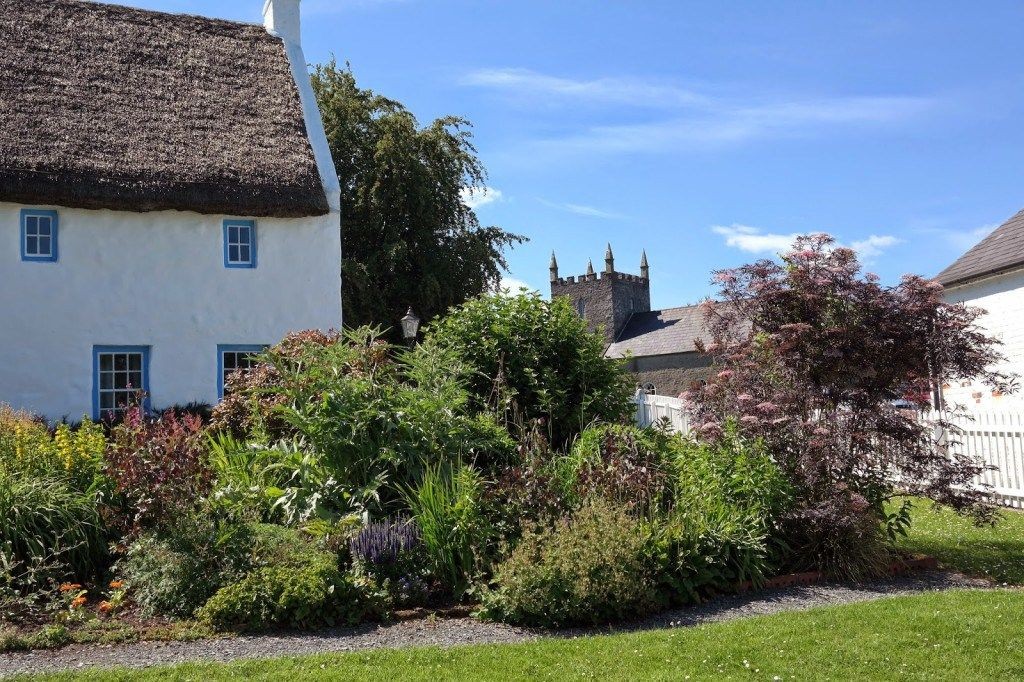 Staying Hydrated
Staying hydrated all year round is extremely important for a healthy body. This is especially so during summer months and particularly if you are working out too. We have some great drinks suggestions for your summer picnics and BBQ's. A great drink for during the summer is Iced Tea. Its great for quenching your thirst on a warm day and it doesn't have to be bad for you at all! Using our IngenuiTea (which we reviewed last year) we make a pitcher of iced tea in the Adagio Teas Iced Tea Pitcher which we serve in the Adagio Teas Iced Tea Glasses. We love these glasses, they are light weight, easy to hold and made of high quality tempered glass able to withstand both very warm and very cold temperatures, perfect for those iced cold drinks. For the best security and safety on your journey consider some of the best car seats. Check here.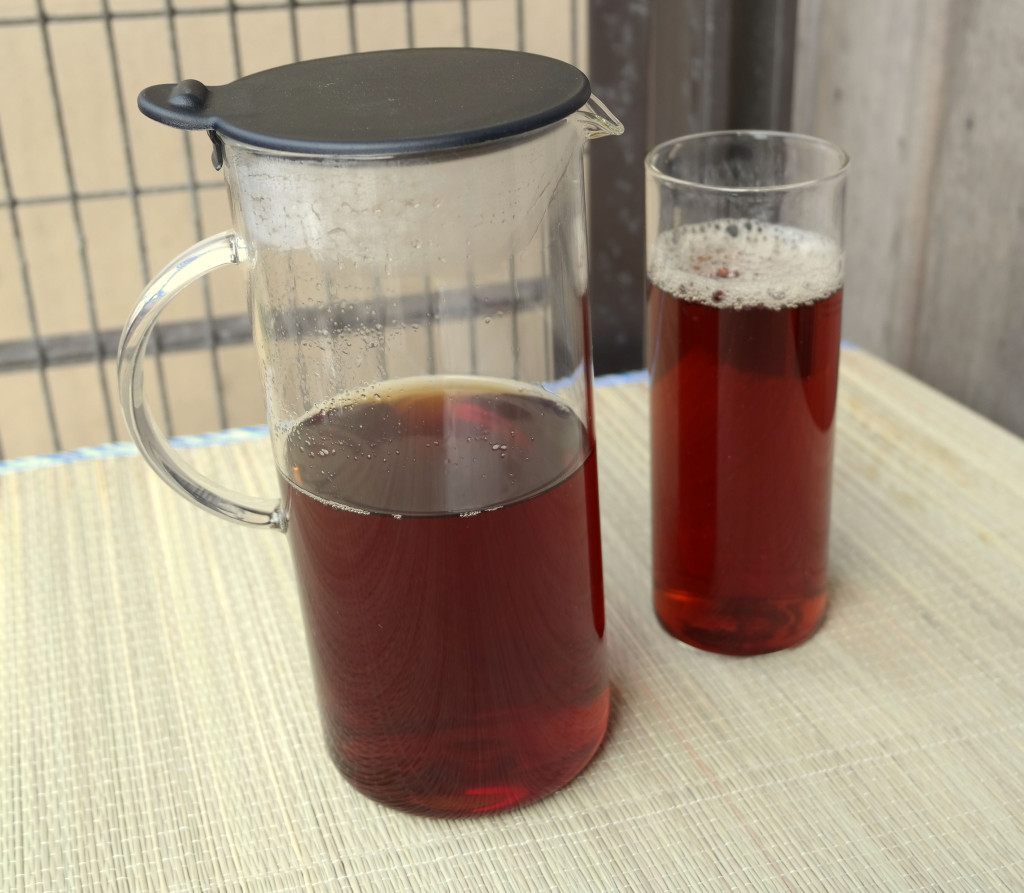 For the perfect Iced Tea we use Adagio Teas 500ml Boiling Water, 1500ml Cool Water, 3tbsp Loose Leaf Tea of your choice (or 3 tea bags of your choice), 1tsp Bicarbonate Soda, 100g Caster Sugar. Brew the tea as per the instructions. Add the cold water, sugar, bicarbonate soda and mix together until everything dissolves. Serve with ice.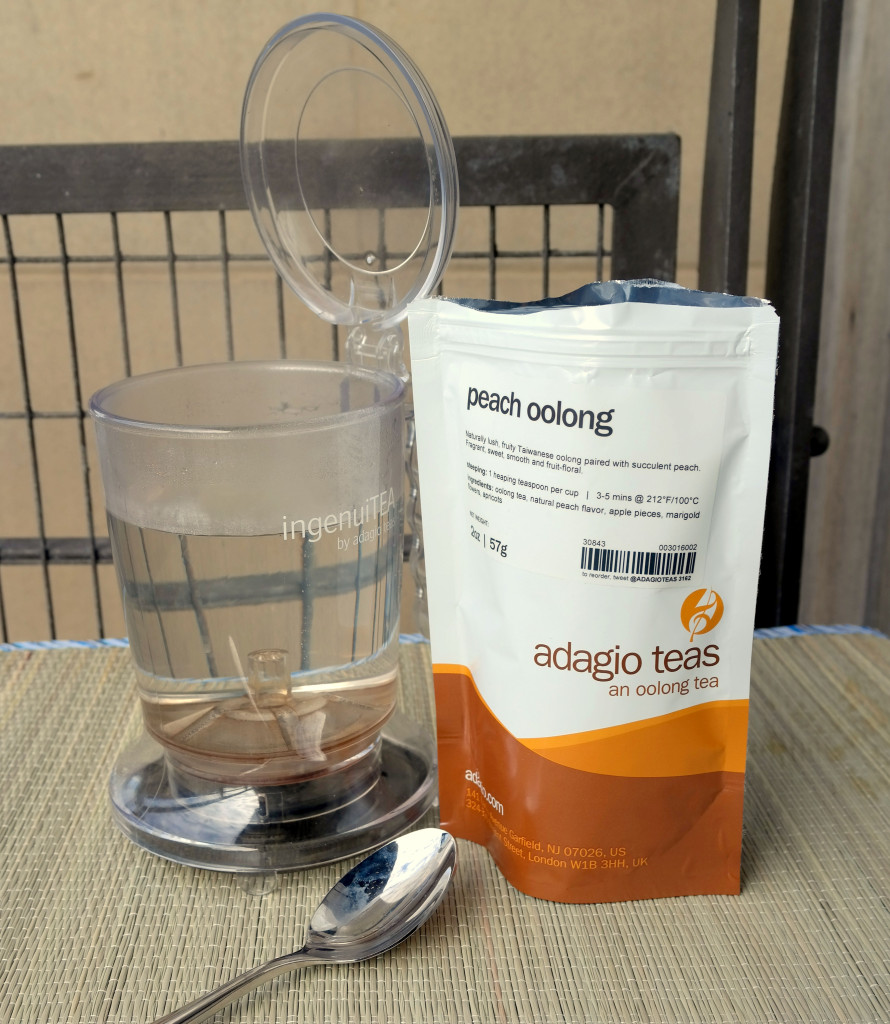 What Marks & Spencer's have to offer this Summer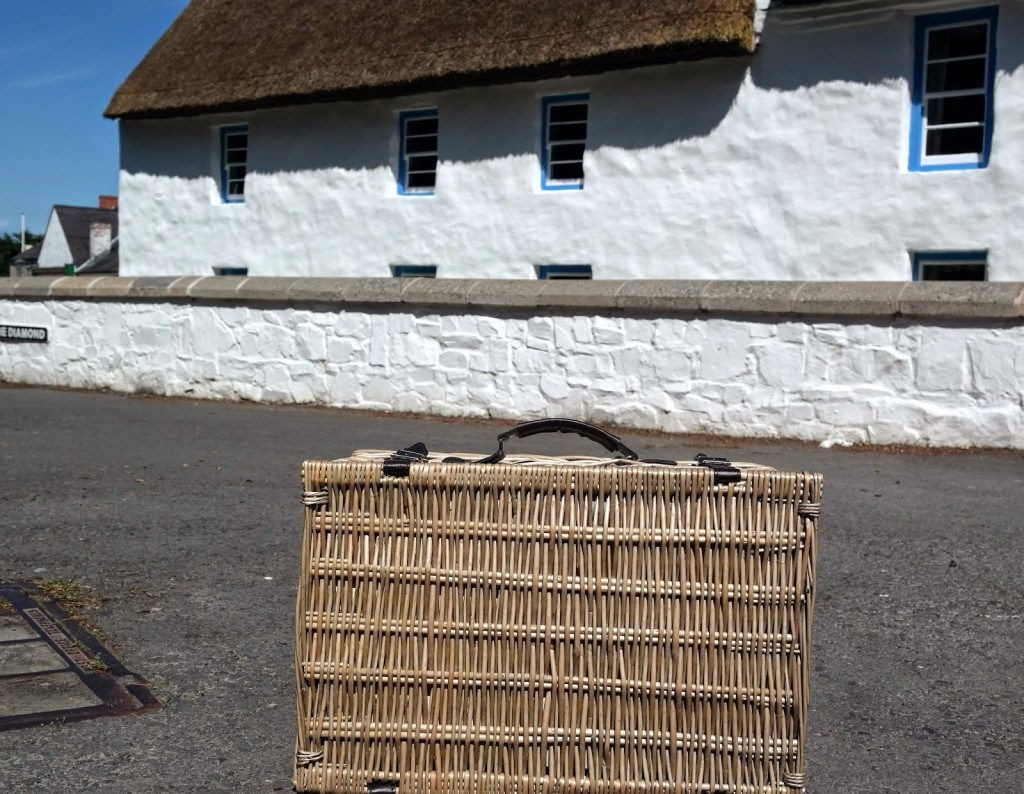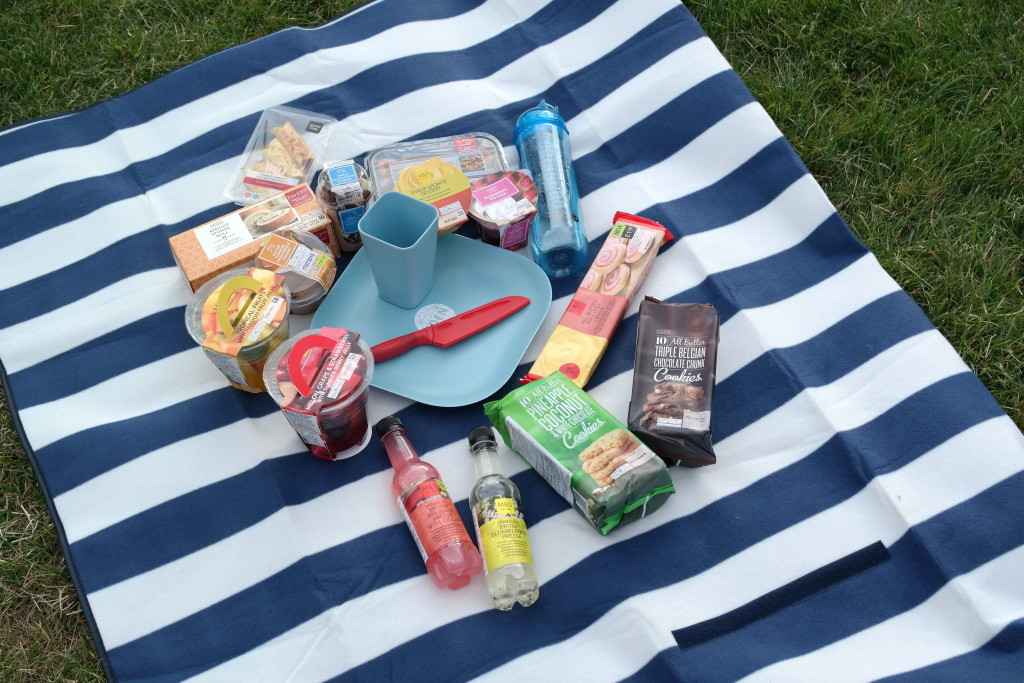 Marks & Spencer's always has a stunning summer range designed specifically for picnic and BBQ needs. We of course had to check out what was on offer this year. We decided to use the new Marks & Spencer's Bucket BBQ which is the perfect size to carry wherever you are having your picnic. We love the retro design and its functionality is perfect. We decided to cook the 4 Teriyaki Rump Steak Kebabs which are a new addition to the Marks & Spencer's summer range. These are wonderful, packed full of flavour and marinaded in a variety of spices. One of our friends has also recommended that we try bear mountain pellets flavors for wood pellet grill to give our meat an extra kick – we will definitely have to give it a try next time. Picnics are all about convenience too. You don't have them to stress over cooking lots so why not decide to try some of the Marks & Spencer's range which doesn't need cooked and can be eaten cold. We absolutely loved the 4 Sweet and Smoky Pulled Pork Rolls which are packed full of flavour. We also enjoyed the Sweet and Smoky Char-grilled Prawns which are ready to eat straight out of the packet. A new, and very regional addition to the summer range are the Bubble and Squeak rolls which are essentially vegetarian sausage rolls. Puff pastry packed full of potato, cabbage and carrot with red Leicester cheese. Enjoy these hot or cold! For a side serving why not try the Fully Loaded Potato Salad. Why settle for anything less than luxury potato salad topped with cheese and sprinklings of crispy bacon. Something to cook beforehand is the Smokehouse BBQ Beef Brisket or Smoked Pork Shoulder with Apple BBQ Sauce. These can be easily cooked and packaged up ready to place into floury bread rolls at a BBQ.
For something a little extra we recommend trying the Smoky Barbecue Hand Cooked Crisps which go perfectly with the new 3 houmous selection pack. For something sweet why not try one of the new summer Swiss rolls? Our favourite is the Apricot Sponge Roll. There is also a wonderful selection of desserts available to finish off your picnic feast. Whether its All-Butter Roly Poly Swirl biscuits or Marks & Spencer's new jelly buckets such as the Melon, Grape and Strawberry with Summer Berry Jelly Bucket. How about some Triple Belgian Chocolate Chunk Cookies or Pineapple, Coconut and White Chocolate Cookies?
For something to drink why not try Sparkling British Elderflower Presse or Sparkling British Rhubarb Presse with Ginger. All of this range is currently available in store right now.
With picnics we often forget about the healthier alternatives or even additions to our summertime fun. We, along with many of you are probably fans of the gym and working out. At the beginning of this year we undertook a transformation class at the gym and after this finished continued on our own, plus the weather is perfect for a selection of workout crop tops to be worn. By taking part in these activities it made us realise that you can still eat delicious treats and stick to a healthy regime. By no means are we saying stop eating cakes or cupcakes but we feel it is our responsibility to give you other options too. We now work closely with MYPROTEIN developing some delicious and tasty recipes for them like these Peanut Butter Protein Bites or Guilt Free Toffee Panna Cotta's!
Picnic's shouldn't be any different. And MYPROTEIN's vast range means that even we are constantly discovering new treats and foods they offer in their range. So we took up the task this summer to present to you our favourites, and ones which we will be enjoying at our own picnics and BBQ's. Protein is essentially a gym goers best friend and most of these foods are packed full of it making them the perfect treats to snack on. We absolutely love these individually packed Protein Wafers which come in the flavours of chocolate, vanilla or strawberry. They taste great and are so easy to throw in your picnic hamper. Likewise these Protein Muffins are individually packed and come in a handy box of 6 in flavours toffee, lemon and poppyseed and chocolate flavours. Oh….and they have gooey centres! So what's not to love!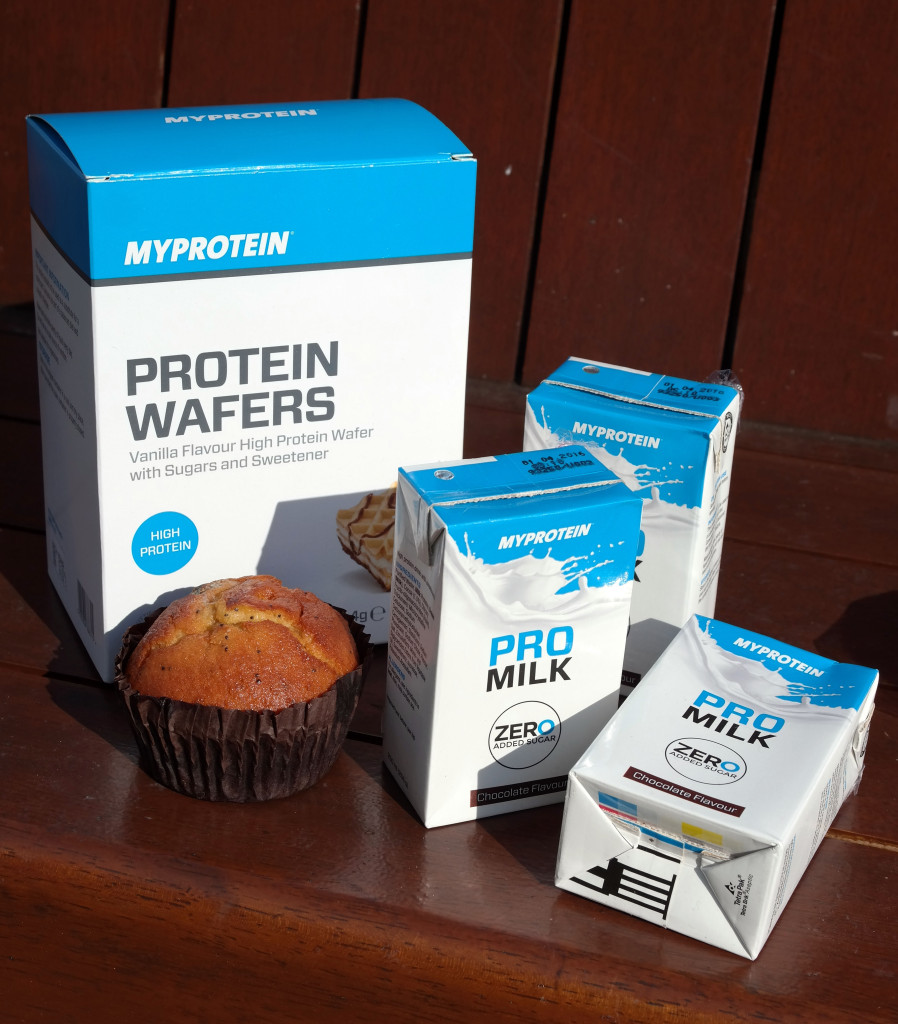 How about some Protein Cookies? YES Cookies! MYPROTEIN have launched a range of cookies which are jam packed with muscle building protein power. Choose from chocolate orange, chocolate mint, double chocolate or white chocolate almond. We love the chocolate orange. Available individually or in boxes of 12. MYBAR ZERO are one of MYPROTEIN's newest creations this year and they are simply fantastic. Snack bars packed full of protein in a mouth watering range of flavours including apple cinnamon, chocolate, lemon cheesecake, almond vanilla and strawberry vanilla. Also available individually or in boxes.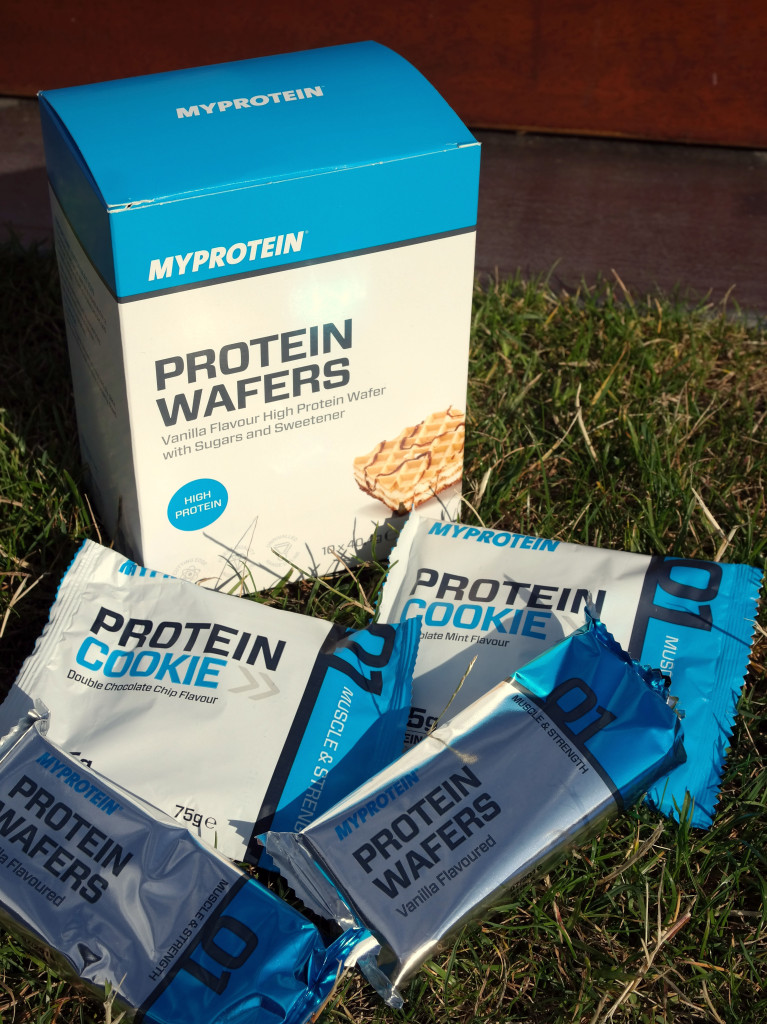 BEEF! We all need some meat at a picnic or BBQ and this is something on gym or fitness regimes look forward to the most. Of course you can have your chicken, steak, pork or whatever other lean meat you want to enjoy but its always hard to resist some really tasty Beef Jerky. Of course MYPROTEIN have already though of that and released their own MYPROTEIN Beef Jerky in 5 amazing flavours. Each all as delicious as each other. Select from classic, Cajun hot, original, smoked and teriyaki. All in convenient small packs.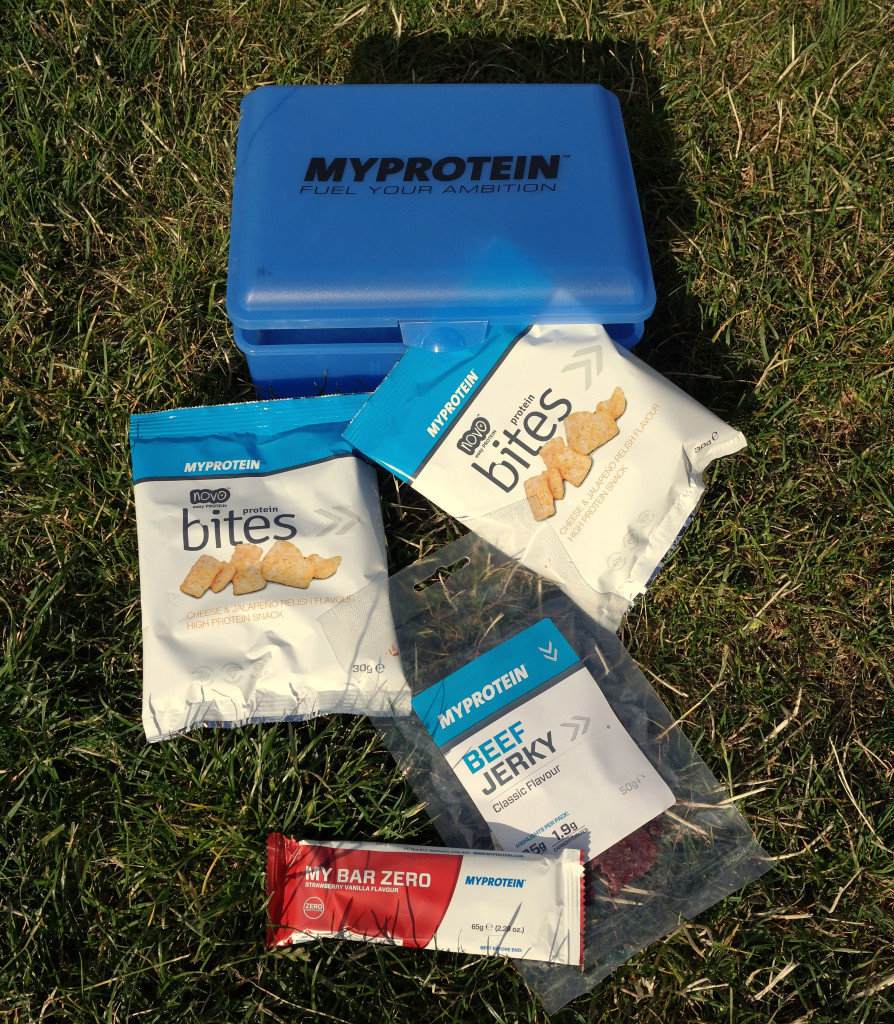 Crisps! We have to admit crisps are one of our biggest weaknesses and something which we never could give up even when on a strict diet at the gym. But MYPROTEIN have a great range of Protein Bites which are quite similar to mini quavers crisps. Choose from flavours sour cream and spring onion, barbeque chipotle, chargrilled chicken, cheese and jalapeno, seasalt and black pepper or spicy paprika. You're really spoilt for choice.
We haven't forgotten about drinks. MYPROTEIN launched Pro Milk Zero which is, to our best description cartons of protein milkshake. Available in chocolate and vanilla these little beauties and so delicious you wont believe you are drinking a healthier alternative. Available in boxes of 9 these are great for sharing and pack 15g of protein per carton!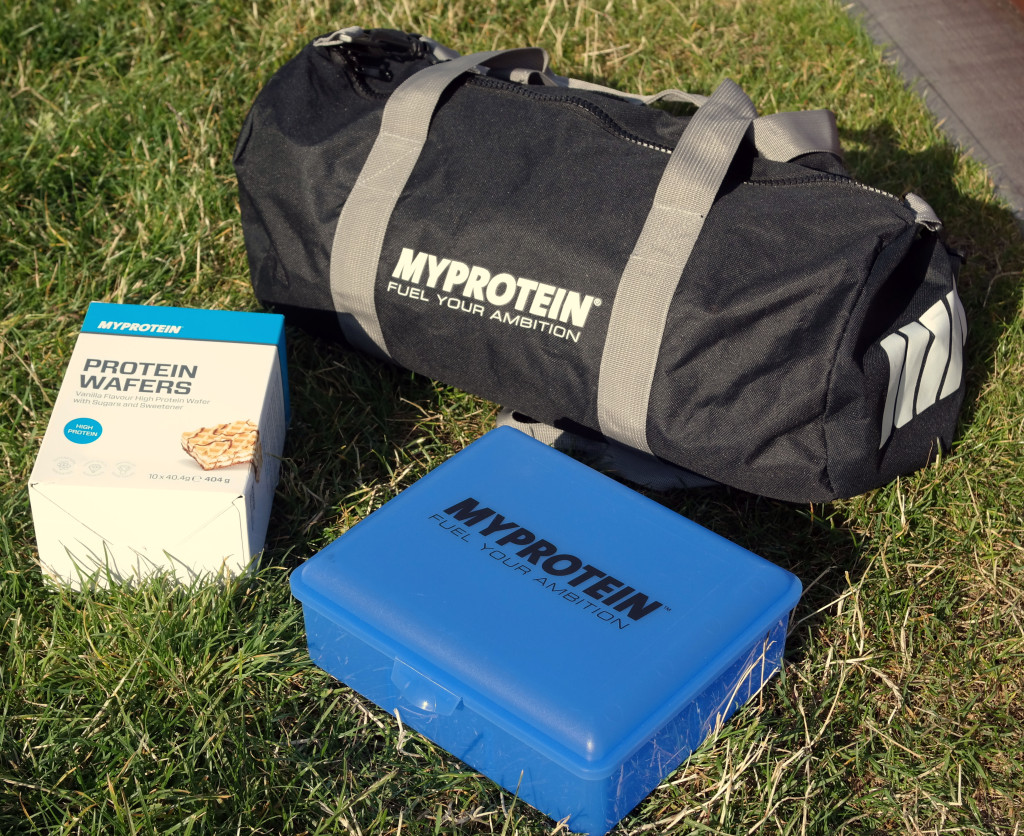 We're extremely fond of MYPROTEIN's accessories they offer including their mini pill boxes of our daily vitamins but for picnics and BBQ's their KlickBox available in either small or large makes the perfect lunch box! The large ones are our favourite as you can fit most things in these including of course the muffins mentioned above (priorities…). The boxes come with removable dividers so you can change the use of our box as the situation dictates. We love how great the MYPROTEIN Barrel Bag looks and it holds so much, whether its gym gear or food. We take ours everywhere!
We also consider it really important to keep your body reinforced with daily vitamins especially during the summer when we're normally exercising more than usual. Which is why we normally take either MyVitamins Alpha Men – Sport or MyVitamins Complete Daily Vitamins. For the first time this year we also decided to try Exante Diet Honeycomb Shake and Lemon and Yoghurt crisp bar fortified with more vitamins and minerals. These were incredibly tasty and a great snack on your journey to your picnic site!
Picnic Accessories and Equipment
We're always on the lookout for new picnic accessories whatever time of year it is, they may get stored away for months but they get their uses worth during the summer months. This year we discovered this wonderful set from Stellar Cookware which consisted of a colourtone non slip chopping board and set of three knives. The thing which makes these perfect for picnics and barbecues is the fact that each of the knives comes with a sturdy sheath to keep you safe when you're transporting them. No more wrapping knives in tea towels or accidental injuries. We also discovered drinking flasks called Fruit Pistons from Formahouse. These are amazing inventions! The inside of the flask has a separate chamber which you can put fruit pieces. This allows the flavours and juices of the fruit to mix with your water without the risk of seeds or lumps getting into your water. Allow the water to infuse for an hour or two for an extra special refreshing drink.
Premier Housewares also released a great new dining-ware set this year which is perfect for picnics. This is called the Eden range and comes in a selection of colours. The items are made from bamboo fibre making them extremely eco friendly. Something else you will notice is how lightweight the items are compared to plastic or even ceramic dining-ware conventionally used for picnics. Available at various retailers nationwide.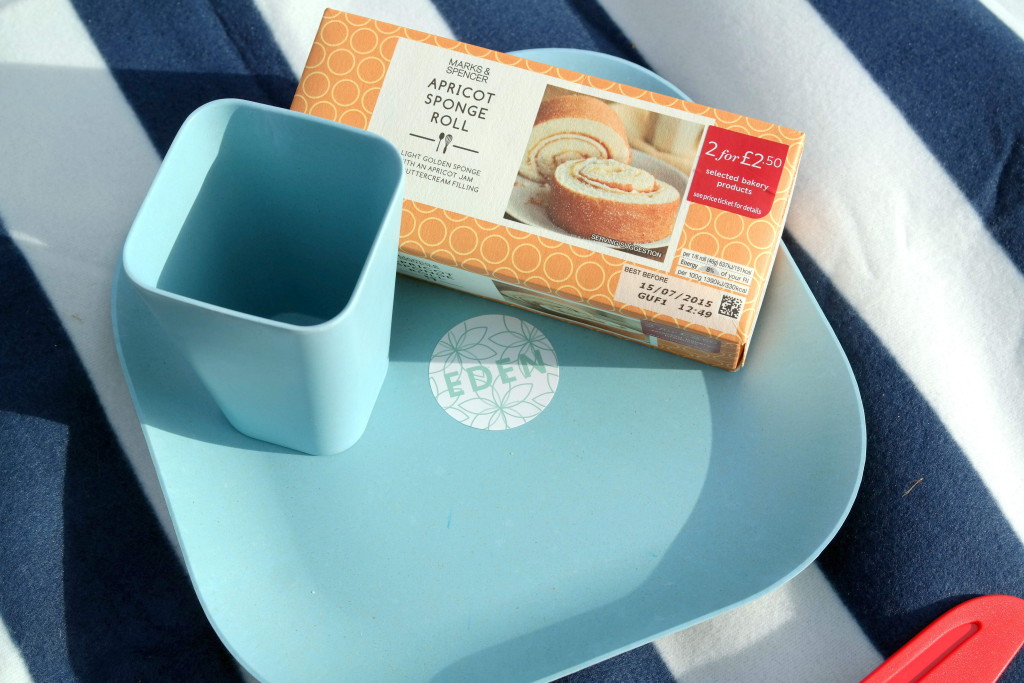 A picnic rug is a pretty essential part of a picnic or outdoor eating. Its worth spending a little more and getting a good quality picnic rug that will last years rather than a one time use. This year we bought the Marks & Spencer's Fleece Striped Picnic Rug which conveniently folds up and has a carry handle. It couldn't be easier to throw over your arm and off you go…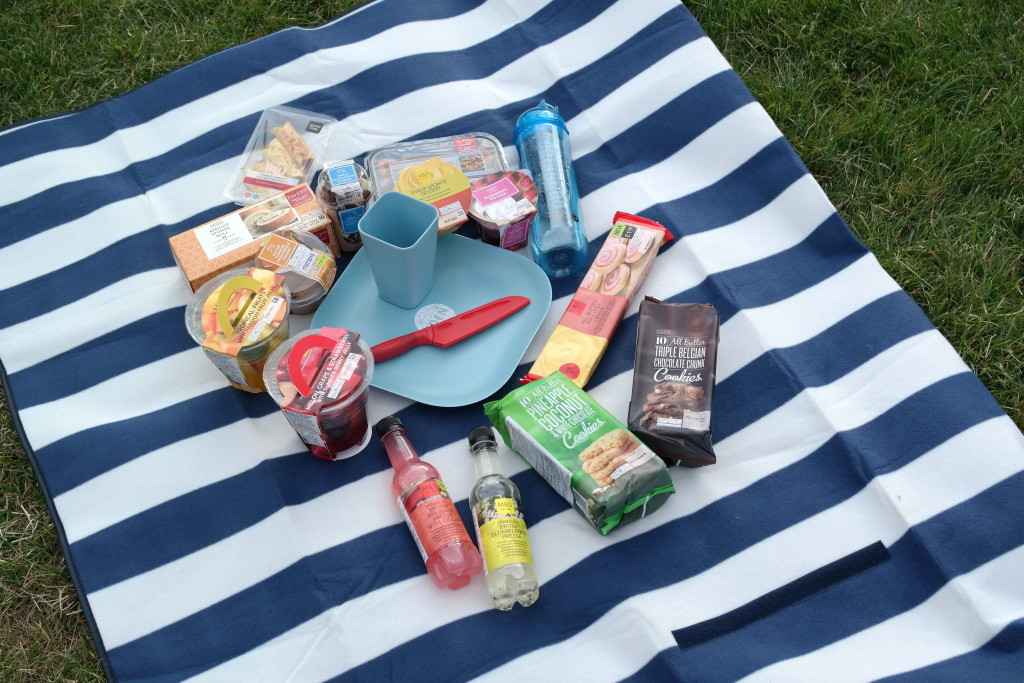 When we're exercising we actually do more than we think. We talk to and from places, we do our groceries, we walk around our house and kitchen but we don't really class that as exercise. We were really interested in how much we actually did do, so we decided to get a FitBit this summer! For those who do not know what a FitBit is they are a wearable fitness tracker. The FitBit Flex looks a little like one of those silicone charity bracelets when you are wearing it so its not really that noticible to anyone else or yourself after a while. It just becomes routine to wear it. The FitBit effortlessly syncs with your smartphone via Bluetooth so you can always see at any given time how many steps you have taken towards your daily goal. Or if you want a rough guide you can simply tap the FitBit and a series of LED lights will show on a scale of 1-6 how close you are to achieving your goal. Goal can be based on number of miles or number of steps you want to try and take in any given day. Something we never expected from the FitBit and never knew we were so interested in is the sleep tracking function. The FitBit uses motion detection to detect how much you move during the night, so come the morning you can look at a graph and see how much of the night you were restless and how much you were sleeping like a baby. Maybe its just us but we love statistics! We love this so much we're going to upgrade to the FitBit Charge or ChargeHR in the coming months so keep an eye out for another updated review of this.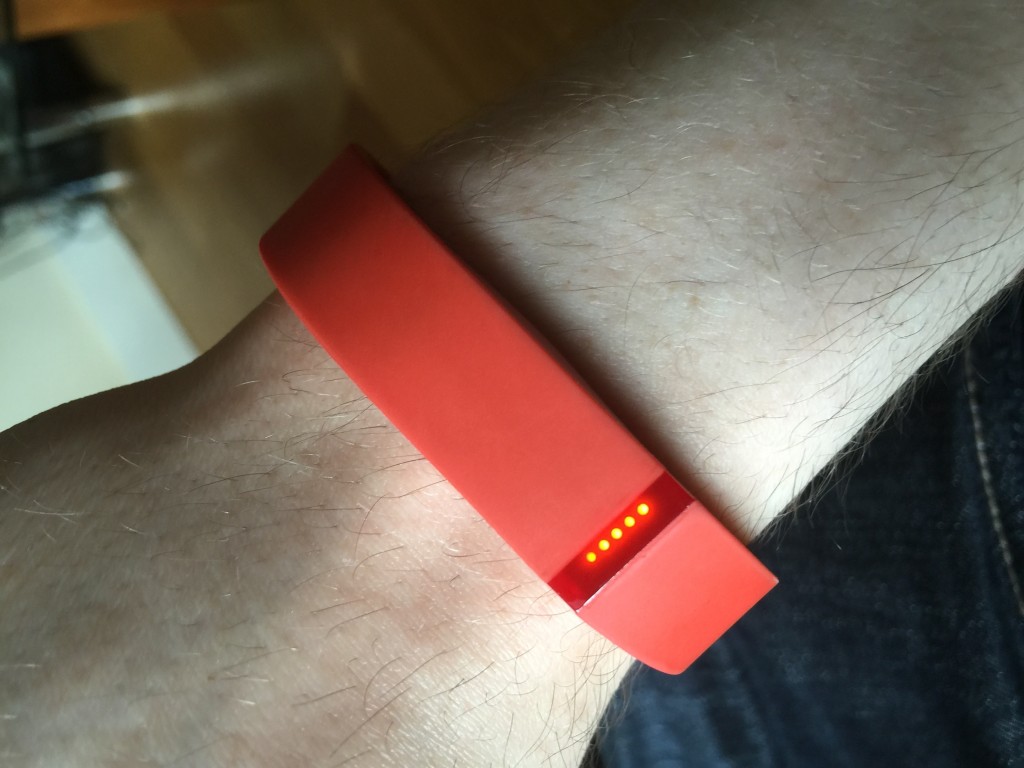 The final item we added to our picnic equipment this year was the wonderful pair of Kilner Drinking Jars. I know people have been using Kilner Jars for years to drink from. It's quite a hipster thing to do and we've seen them increasingly appearing in hipster bars and restaurants across the country. Kilner decided this year to release a set of two jars which come with reusable straws, lids and chalk name tags. Everything in one set to get going. We love this and we can see us using these for years to come. Cocktail anyone?