Do you remember those ice lolly moulds you enjoyed using as a child? Maybe not, but we do. We loved them. Making your own ice lollys, usually with diluted orange juice or fruit juices and popping them in the freezer for a few hours to freeze. The satisfaction! Well technology has moved on a bit since then, thank goodness. There is now a fantastic new summer ice lolly maker method to making your own ice lollies! The Zoku Instant Ice Lolly Maker from PrezzyBox is, as it says an instant ice lolly maker. Instead of making the lollies and popping them in the freezer you keep the lolly maker in the freezer (or pop it in the night before) and when you take it out you can make your own ice lollies within minutes. You can make 3-4 ice lollies from each freeze of the device then you need to re-freeze it. The main body of the ice lolly maker is made from a metallic substance that freezes to such a low temperature it freezes your ice lollies in about 6-7 minutes. Simply pour in your mixture, place the stick in the holder and start your stopwatch! This amazes us so you can imagine the delight of a child being able to create these summer treats within minutes.
So here are a few flavour combinations we tried and loved.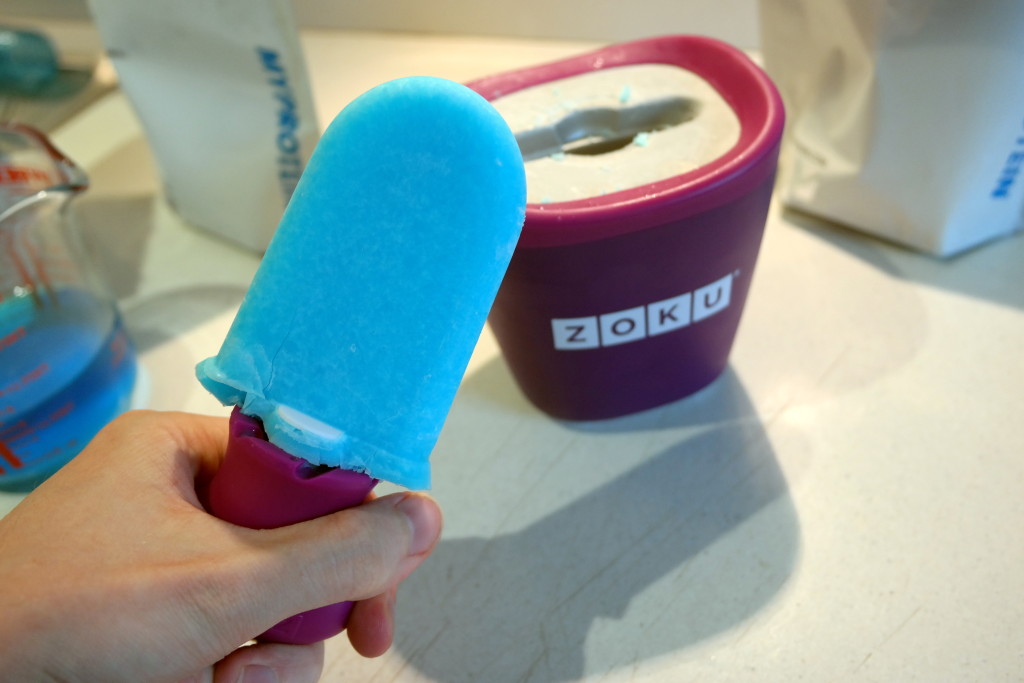 With our current fitness regime in full swing we decided to make some MYPROTEIN Creatine Monohydrate ice lollies!! We absolutely love MYPROTEIN's flavours of creatine monohydrate so thought what way could we make these better for summer…….make them into ice lollies of course!  We also tried using the L Glutamine as we LOVE the tropical storm flavour.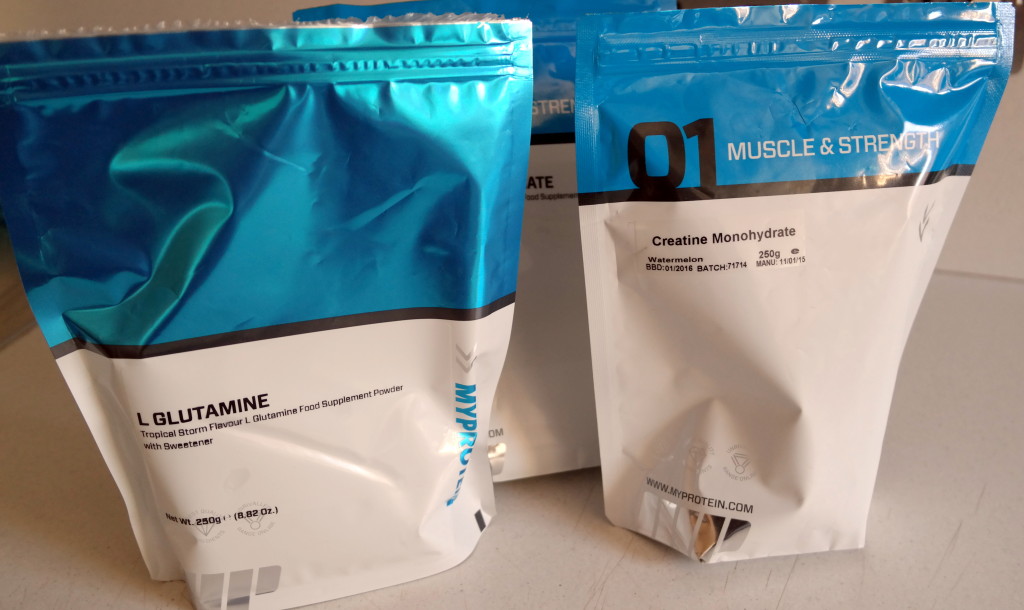 Don't worry if you're not into fitness or healthy alternatives the process for making these ice lollies using this amazing ice lolly maker is exactly the same!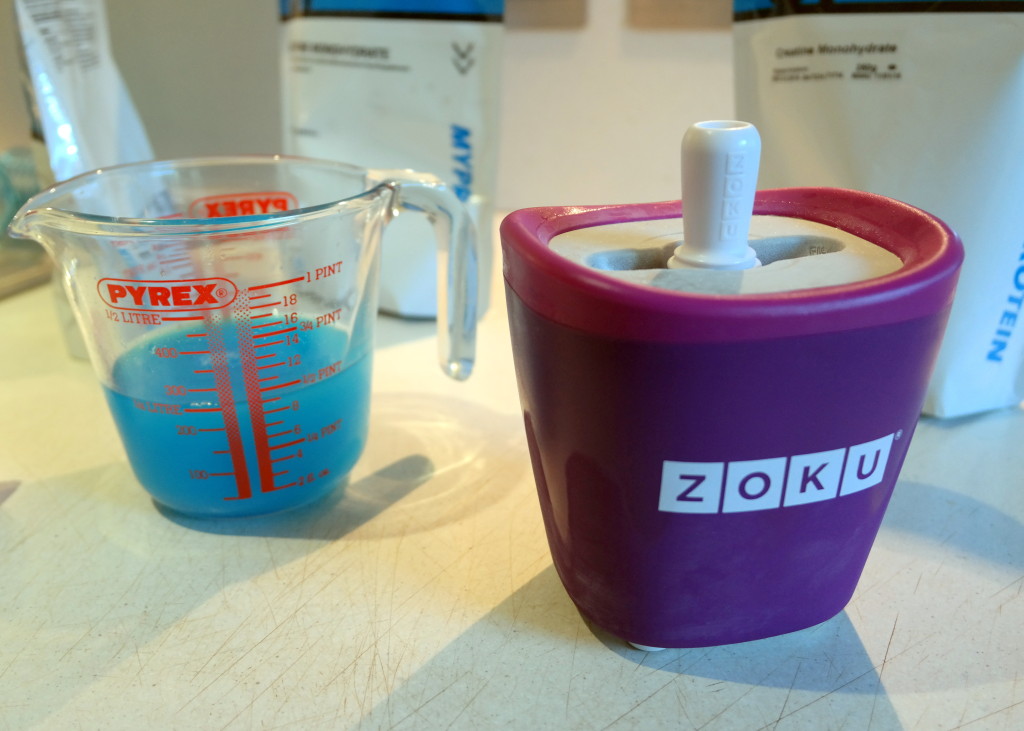 The first step is to place the ice lolly maker into the freezer overnight and remove just before use.
Place the stick in the holder.
Pour in the mixture you want to use (if Creatine Monohydrate just make up as normal). Why not try some fruit juices too.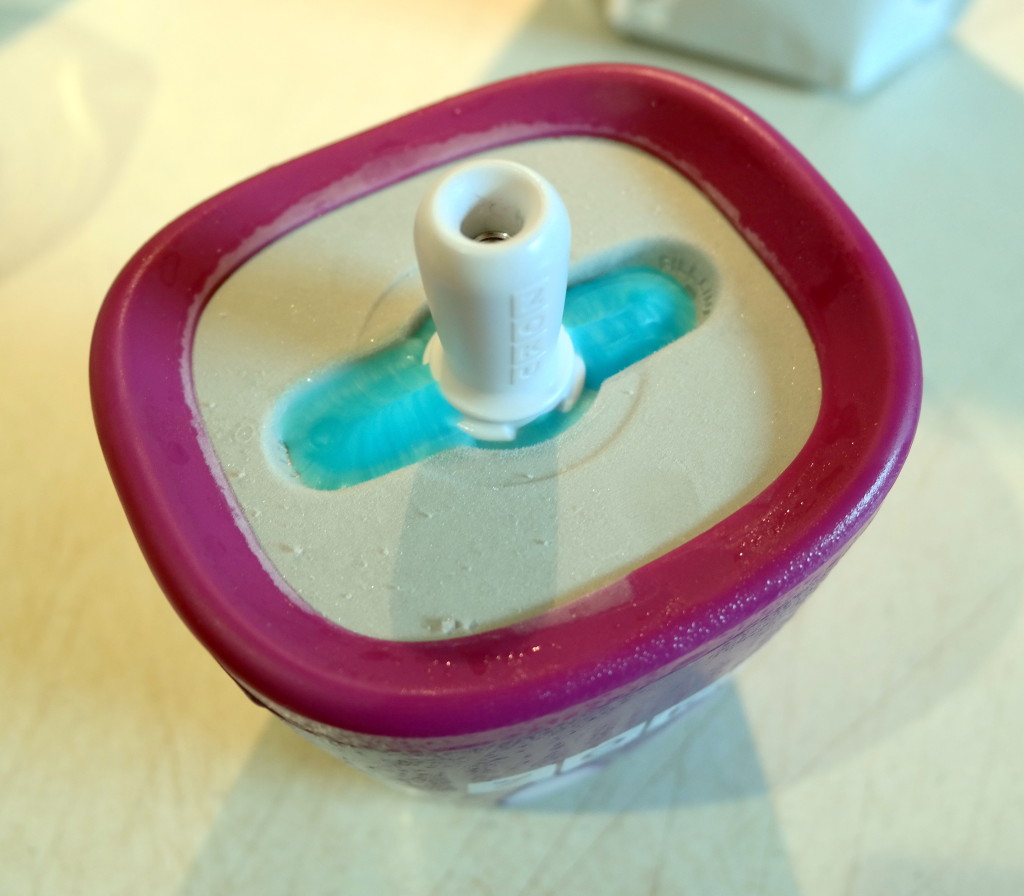 Watch in amazement as the liquid freezes before your very eyes! It takes about 3-7 minutes to freeze one lolly depending on what you use. As different liquids will have some slightly varying freezing points. Creatine takes a little bit longer than other liquids.
Screw on the removal handle, as you screw this on the ice lolly will pop out of the mould. Don't worry if it doesn't release straight away.  Just tighten the removal handle and leave sitting for a few moments. You'll either hear a pop as the ice lolly frees itself or you can give it a pull. But it normally releases fairly easily.
Happy Ice Lolly Making!!