The Tea Pub – How serious are you about tea?
We're pretty serious about tea here at BakingBar… we love it! And apparently we make some of the best tea. Well according to our friends anyway. Most of the time we keep it simple and brew some black tea with a splash of milk. But sometimes a long day in the office just calls for a nice big mug of green tea. Our favourite place to find our tea is AdagioTeas. We're written a bit for them in the past including their amazing IngenuiTea Tea pot. If you haven't heard about this you must read our review of it. Its ingenious! Just like the name says.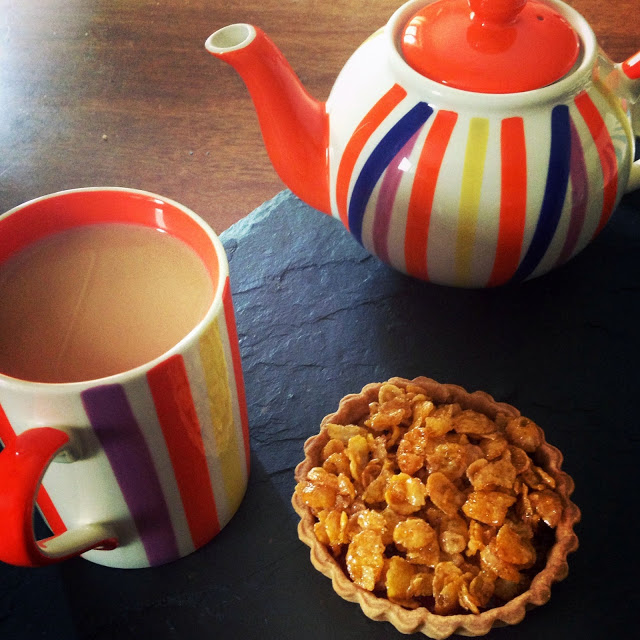 Anyway….. to get to the point of this article. How serious are you about tea? Its a part of British life and most Brits take their tea breaks whether at home or at work quite seriously. From bricklayers to teachers, we all stop for tea at some point during the day. One of the first conversations we have with friends when they visit is "Would you like a cup of tea?" by which point the kettle has already been turned on to boil anyway. There are actually a wide variety of different flavours of tea that can be drunk by tea enthusiasts, including some that you may not have even heard of. A top 5 CBD Tea UK review can take you through some of the most popular forms of CBD tea and possibly open the door to a whole new tea-drinking experience.
Over lunch yesterday I read (while drinking a cup of tea) about this fascinating idea on BuzzFeed. The idea to open BREW, A pub themed environment to drink tea and socialise with your friends, essentially a Tea Pub! You might think this is surely just a cafe or coffeeshop which appears on most street corners… But BREW has a little something extra. BREW wants to take things a step further. Instead of drinking your tea in a starkly lit cafe they want you to enjoy your tea in a pub themed environment packed full of character and serving exceptional tea. Oh and did we mention that they will be serving Tea COCKTAILS in the evenings? Earl Grey Tonics or Oolong Martini anyone?
Brew a Pub for Tea – Champions wanted to help take back the high street for tea from Brew, a Pub for Tea on Vimeo.
The owners want their patrons to be able to enjoy foods and snacks in their tea themed pub which compliment their teas they serve. Whether its Orange and Polenta Cake or some Cheeses perfectly paired with a tea BREW will serve them! Something which we are passionate about is converting people back to the tea brewing methods which use loose leaf tea, and we dont mean tea bags. My grandmother swore by brewing her tea from loose leaf tea every time, and trust me she made great tea. I often cheat and use teabags for our 'normal' tea but when brewing some green, white or oolong tea we always brew from loose leaves in something like the Adagio IngenuiTea or similar. We're excited that BREW want to make people more familiar with drinking loose leaf tea and introducing them to teas which only their wildest dreams could conjure up.
We're really excited to see what BREW do with this idea. If you want to follow their progress or support their idea you can on CrowdCube which is like a crowd funding platform. Its really great to get behind ideas like this as sometimes they're exactly what people want but hadn't quite thought of yet….