Wimbledon 2015 – What we're eating
So its Wimbledon time again……. Our favourite time of year. One of my friends who is coming told me that they enjoyed going via their works outing to Wimbledon through some great corporate package that DTBSports&Events! Sounds pretty great, I might have to look into that myself in the future but I digress. For some of our readers who might not be too familiar of what Wimbledon is it is the oldest tennis tournament in the world and it has taken place in the All England Club in Wimbledon, London since 1877! Thats a long time! It is part of the reason why Wimbledon Hill is such a sought after part of London. After all, estate agents in wimbledon hill are constantly dealing with people trying to move to the area.
Somewhere along the way strict dress code was introduced, which was reported in the news interestingly this week. In which players must wear whites, but REALLY white whites. So much so that the players are scared to wash their whites too much in case they go slightly off white. Madness! But its all part of the Wimbledon traditions and no one seems to dispute that. Along with the strict dress code one of the most upheld traditions is the spectators eating Strawberries and Cream while watching the tournament. Of course no one is going to dispute that tradition! Its even become a tradition for those watching the tournament from elsewhere, whether on large erected screens or from home. The sales of strawberries and cream must go through the roof nationwide. Wherever you are reading this from, we assign you this mission…….to enjoy some Strawberries and Cream while watching this years Wimbledon. Do you accept?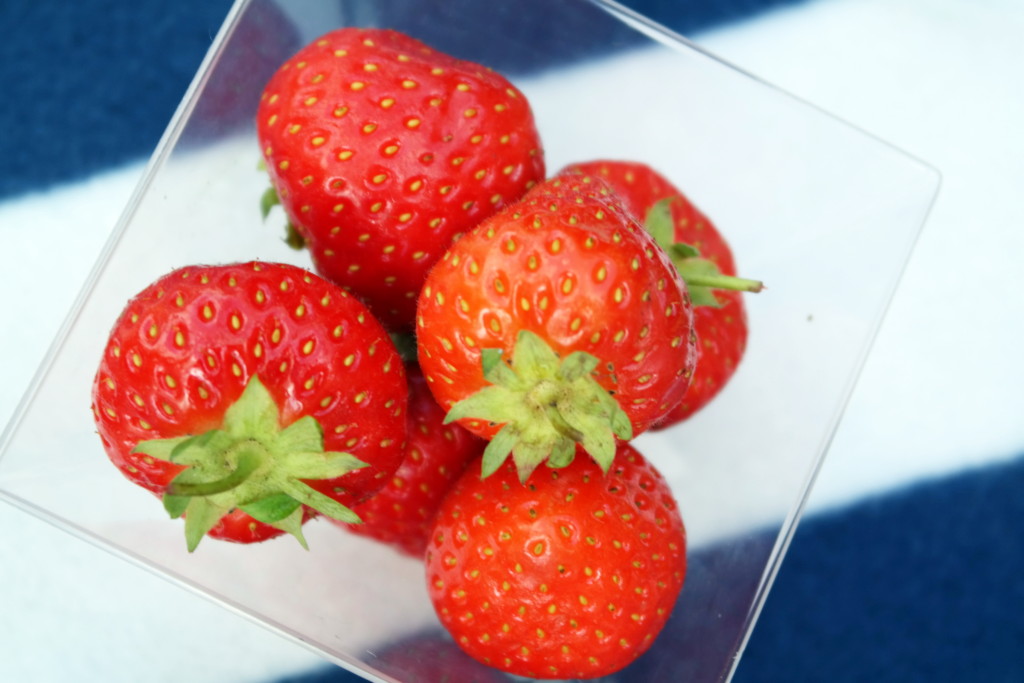 We wrote this article so we can tell you what we'll be eating while watching Wimbledon 2015! We always turn to Marks and Spencer's for their Wimbledon selection. We just think their strawberries are the tastiest and juiciest out there. However this year Marks and Spencer's have completely outdone themselves, big time! Not only have they stocked up on wonderful Strawberries and Cream but an amazing of Strawberries and Cream range. Everything from biscuits to fudge!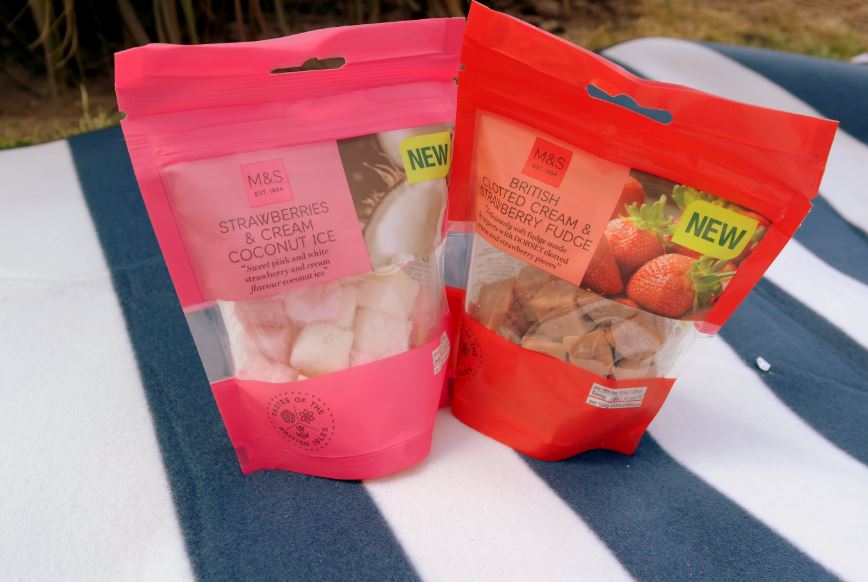 We'll start with the obvious, the Strawberries and Cream. This year Marks and Spencer's have released a really convenient pack of Strawberries which come with some cream the drizzle, and a handy fork to enjoy on the go. If convenience isn't important then we would encourage you to go for the whole packs of British Strawberries not forgetting to grab some of the luscious West Country Double Cream.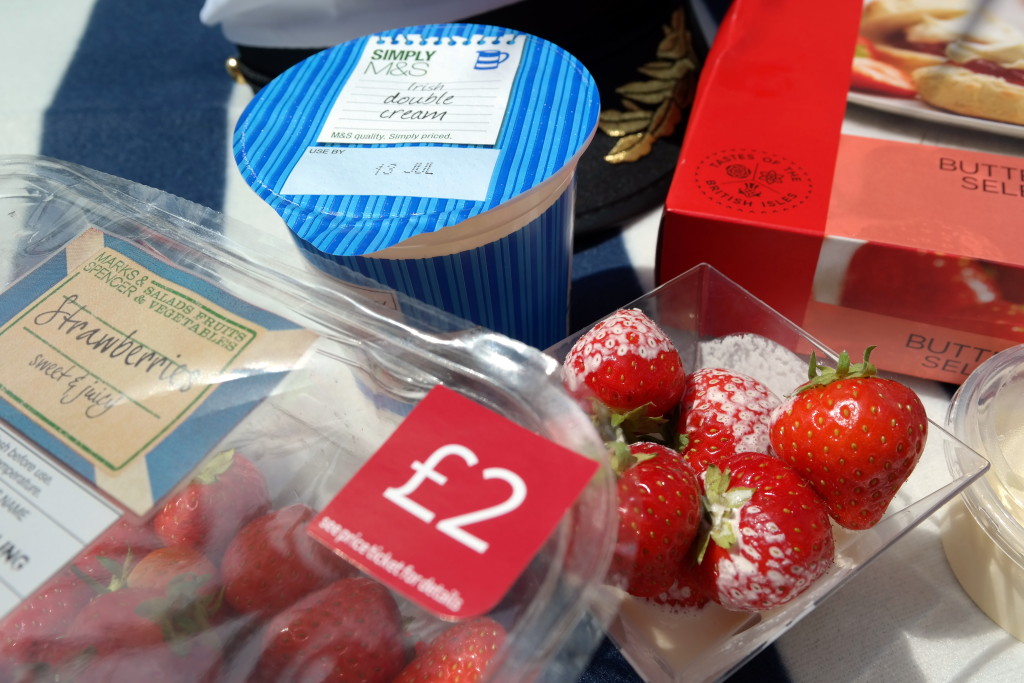 Now that we have got the obvious over with, time for something a bit different. Marks and Spencer's have this year released British Clotted Cream and Strawberry Fudge and also Strawberries and Cream Coconut Ice. An amazing twist on everyone's favourite childhood treats.
If its cake you are after we highly recommend you try the British Strawberry Jam and Clotted Cream Buttercream Swiss Roll. This is a gorgeous light sponge with layers of British Strawberry Jam and Clotted Cream Buttercream, what's not to like! Marks and Spencer's also have on offer Buttermilk Scone Selection Pack complete with West Country Clotted Cream and British Strawberry Jam. Perfect for the Wimbledon themed afternoon tea!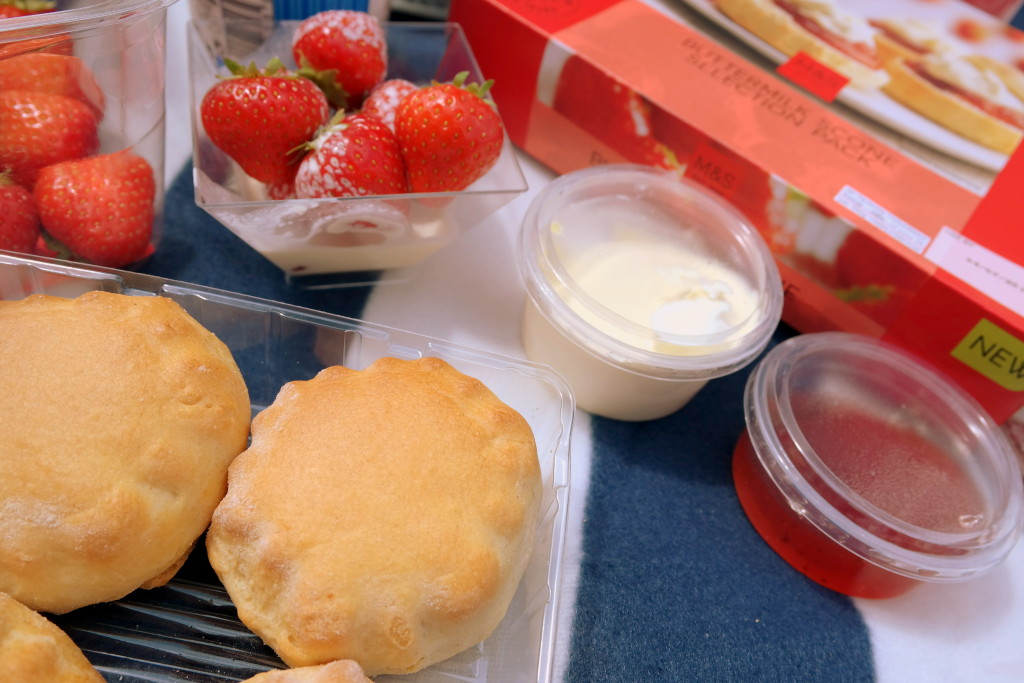 To finish things off nicely a good refreshing drink is needed, especially in this heatwave we are having! Wine and Strawberries is certainly an idea we can get behind! Marks and Spencer's have released Bellante, a refreshing wine made with co-fermented wine grapes and fresh strawberries. If you're after something less alcoholic perhaps try the delicious and refreshing Sparkling Rhubarb Presse with Ginger or the Sparkling British Blackberry and Elderflower Presse, perfectly complimenting your Strawberries and Cream. Strawberries in one hand, wine in the other, perfection!