Marks & Spencer's Stonebaked Pizzas
Are you as big a fan of pizza night as we are? We hope so! We have a pizza night at least once every 2 weeks. As you can imagine this involves a lot of pizza. When we don't make this ourselves using our favourite recipe we normally get some ready assembled pizzas from Marks and Spencer's.
Marks and Spencer's were kind enough to let us try their brand new range of Stonebaked Pizzas which have just arrived in store. We're always willing to give new pizza flavours a try, obviously! So we invited some friends over, found a good movie to watch and set about having a fantastic pizza night!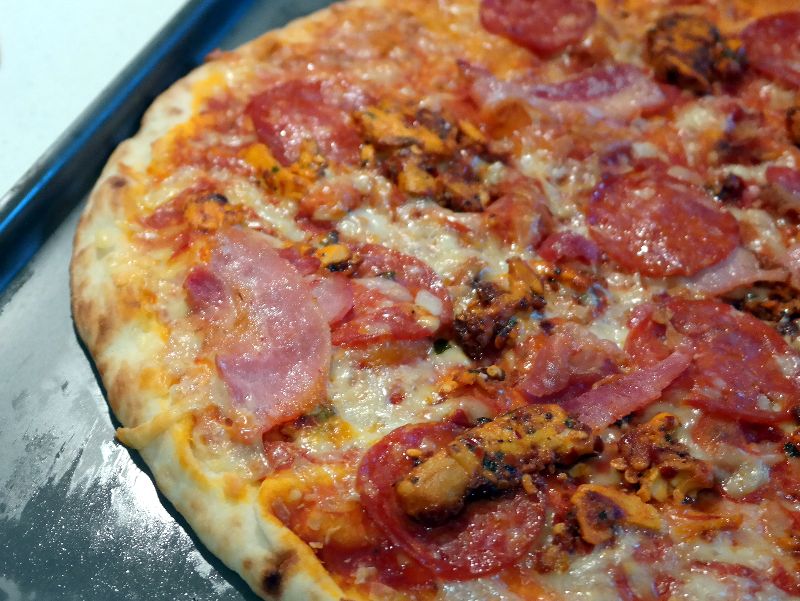 The first pizza we put through its paces was the BBQ Pulled Pork Stonebaked Pizza. We are huge fans of pulled pork but its appearing everywhere these days from restaurants to small cafes. It's becoming difficult to find really really good pulled pork. But we think Marks and Spencer's have achieved just that. This pizza is topped with pulled pork in their 'Mutha' BBQ sauce with green chillis and pink pickled onions. All perfectly complimenting each other. There were not complaints over this pizza, in fact there was almost a fight over the last piece.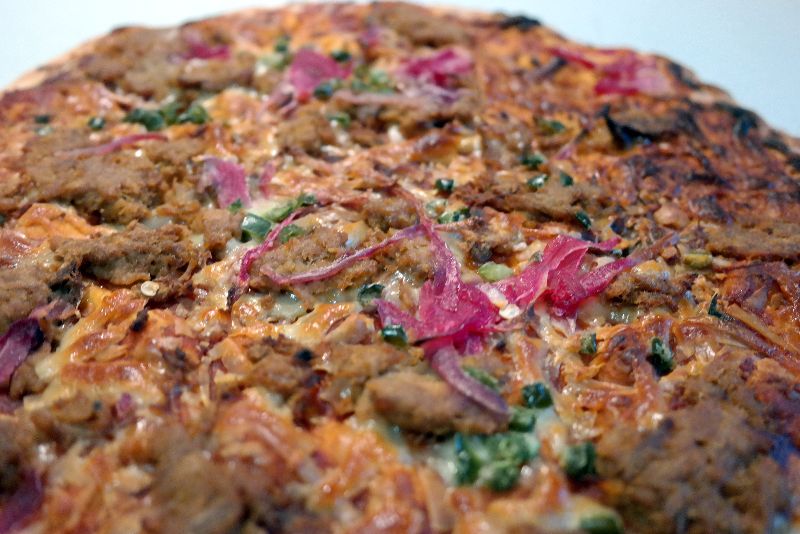 If you're more of a chicken fan fear not, they have a pizza perfect for you too. The Smoky Fajita Chicken pizza has succulent pieces of marinated chipotle chicken, smoky red onions, peppers and finished off with sour cream. We loved the smoky bbq like flavour this pizza had.
If you fancy something a bit simpler Marks & Spencer's have you back covered and have produced the simple Ham and Cheese Pizza. Tender British ham with generous handfuls of mozzarella and Cheddar scattered over the pizza.
If you're like us and love a bit of everything on our pizza you're mouth will be watering when you see the Magnificently Meaty Pizza. Just as the name suggests this pizza is piled high with a generous selections of meats including fiery marinaded chicken, Beachwood smoked bacon and magnificently tasty pepperoni. This is THE pizza for meat lovers.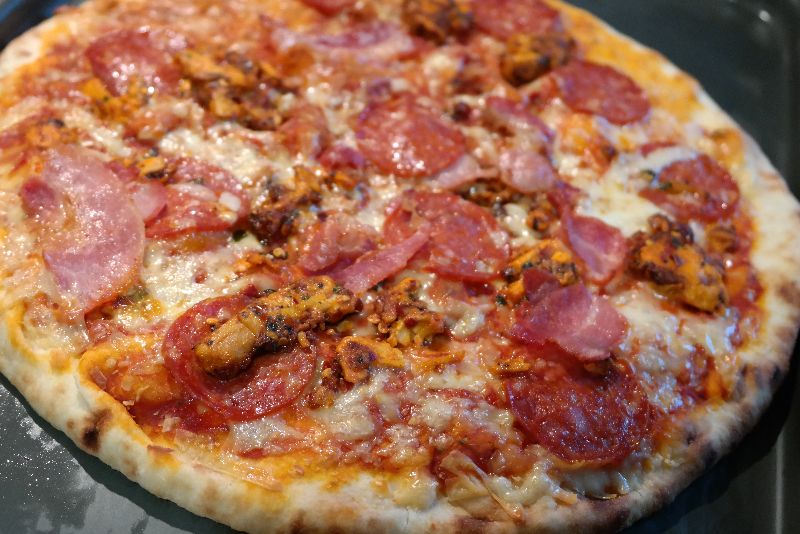 If you're in the mood for something a little more American you could try the New Yorker Pizza which is scattered with generous slices of pastrami, M&S posh pickle, gherkins and Emmental cheese. Flavour explosion!
If you simply want a pizza to share, which everyone will love and without the inconvenience of having to slice it Marks & Spencer's have even though of that and produced Cheese & Tomato Pizza Slices pizza which comes already sliced. Cook it all, or a few slices, its up to you.