Have you ever wanted to create those soft, chewy, delicious New York Style Cookies in your own home? We have the perfect recipe for you. Tried and tested hundreds of times to our friends delight.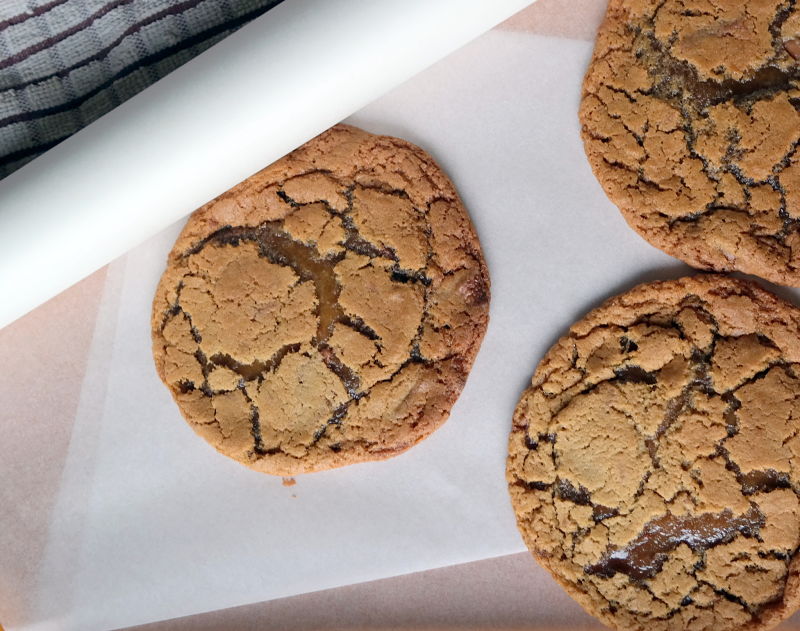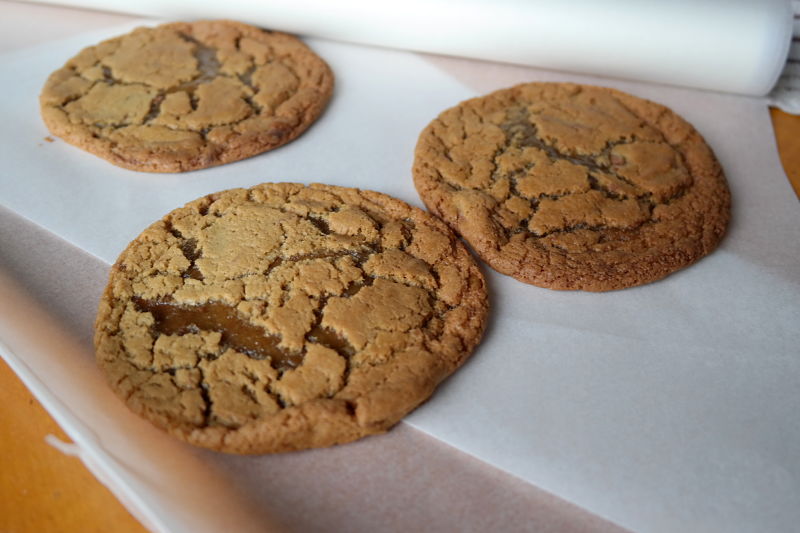 The Ingredients:
375g Plain Flour
200g Caster Sugar
220g Dark Brown Soft Sugar
220g Butter
350g Dark or Milk Chocolate Chips
1tbsp Vanilla extract
1 tbsp Hot Water
1 tsp Bicarbonate Soda
0.5tsp Salt
2 Eggs
Recommended Equipment:
Sage Appliances Scraper Mixer Pro
Spatula
The How-To:
Preheat oven to 180c
Cream the butter and the two different sugars together until they form a smooth mixture.
Beat the two eggs into the mixture.
Stir in the vanilla extract.
Mix the 1 tsp Bicarbonate Soda with the 1 tbsp hot water in a separate container and add to the mixture.
Mix in the salt.
Now stir in the flour and the chocolate chips (as well as any other additions you decide to use).
Place heaped 1 tbsp amounts of the mixture on baking sheets. These spread quite a bit so I wouldn't put any more than 4 on each large baking tray. You will be able to make about 6 batches with this mix.
Bake for about 10 mins. Do not be fooled that they are still soft  as they harden up as they cool. You want them to remain slightly soft/chewy in the centre.
You're Done!