Banana Choc Chip Protein Bites
This is another one of our recipes which is perfectly suited for anyone who is a fan of the gym or working out who seeks another great protein source, and of course a delicious snack. These Banana Choc Chip Protein Bites are based on one of our most popular recipes for Peanut Butter Protein Bites and are perfectly delicious for everyone else also. We wrote this recipe using our wonderful MyProtein products.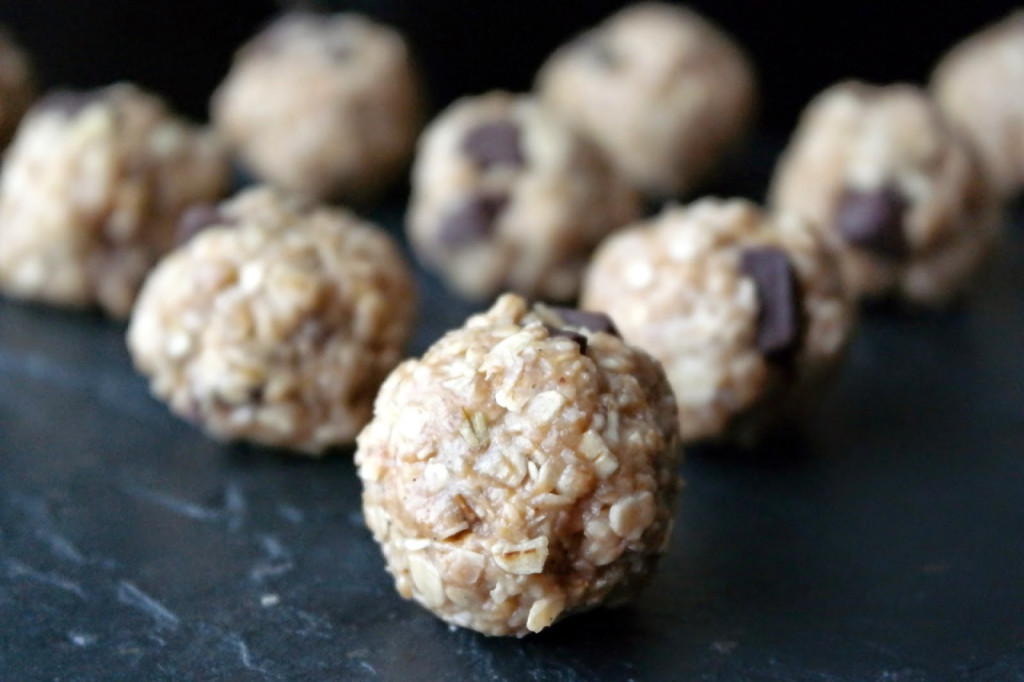 These delicious nibbles are great as they're easy to store and bring with you wherever you're going, whether its the gym for a light snack on the journey home or to work to beat those mid morning cravings. Oh and we forgot to mention, these are 'no-bake' so there's no cooking involved! This recipe makes around 15 protein bites depending on the size you make them.
The Ingredients:
60ml MyProtein® COCONPURE Coconut Oil (Melted)
60ml Honey (Natural)
Half a ripe Banana
25g MyProtein® Smooth Peanut Butter (Optional)
1tsp Vanilla Extract / Paste
1 Scoop MyProtein® Protein Powder (Vanilla or Banana works well)
60g Dark Chocolate Chips OR 50g Raisins
The How-To:
The first step is simple, we need to heat the coconut butter and honey just enough so we can mix them together well. So add these to a saucepan and warm on a low heat until the mixture comes together. Do not boil.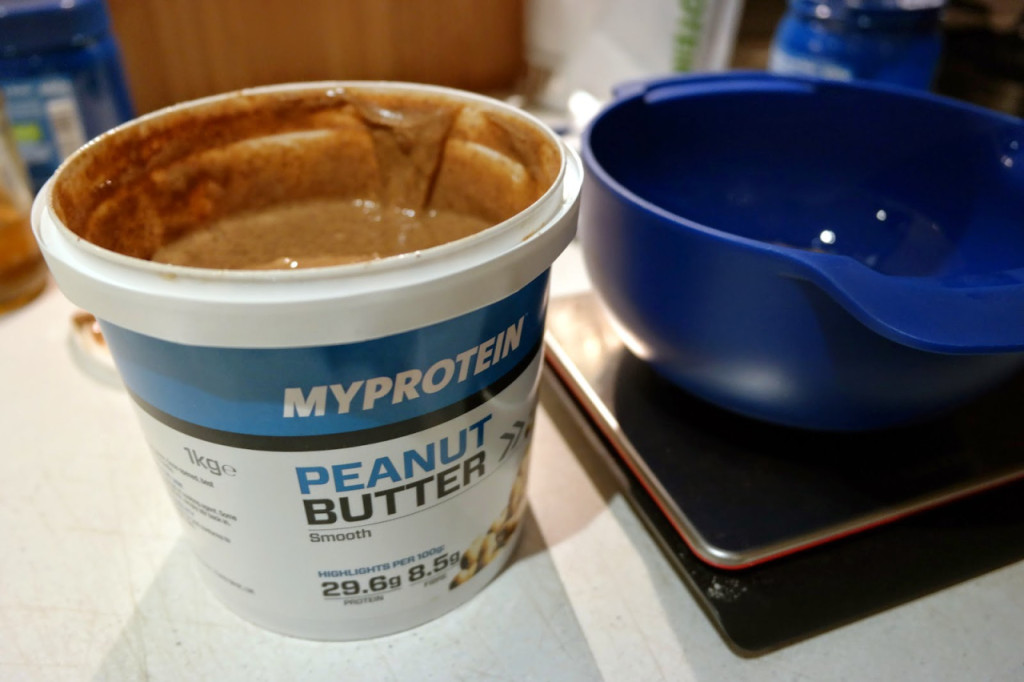 Remove from the heat.
No need to use another bowl, just add the vanilla extract and oats to the saucepan and stir very thoroughly ensuring all the oats are well coated in the honey and melted coconut butter mixture.
Stir through the protein powder ensuring the mixture is evenly combined. Stir in half a mashed banana.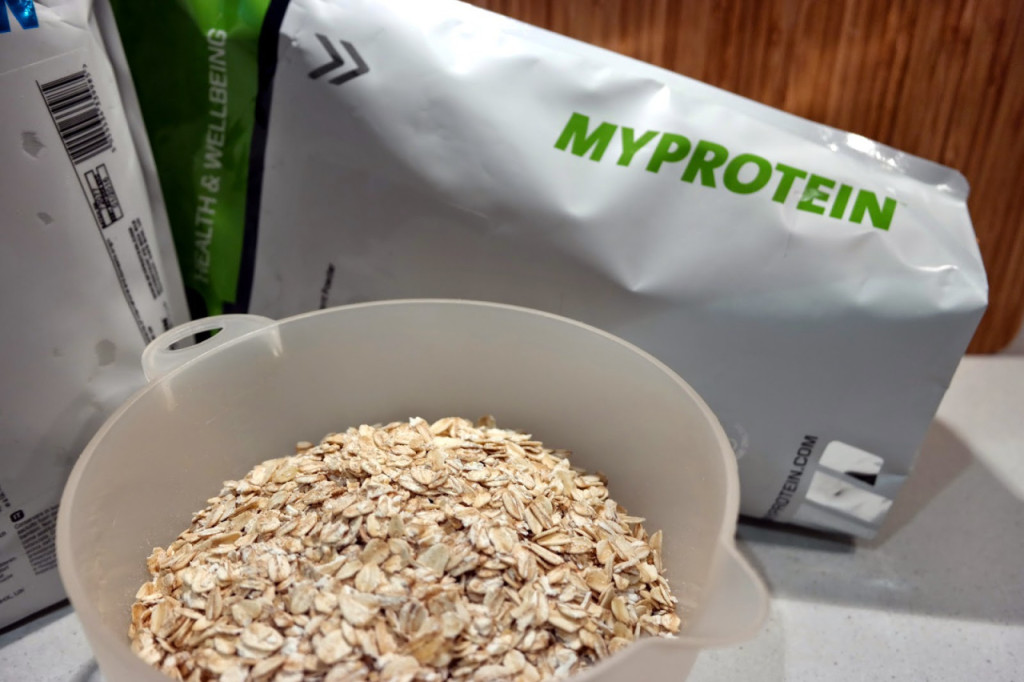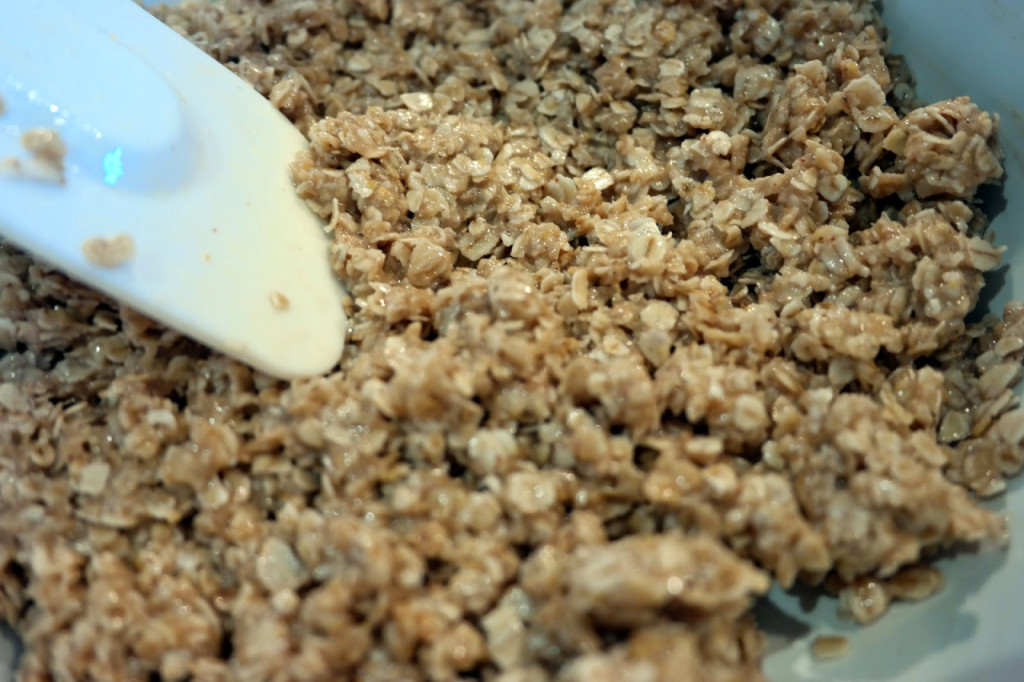 Allow to cool for 10 mins. This will start the mixture setting and most importantly ensure you dont burn your hands.
Mix in the dark chocolate chips or raisins. Obviously raisins are the healthier option but not everyone likes these.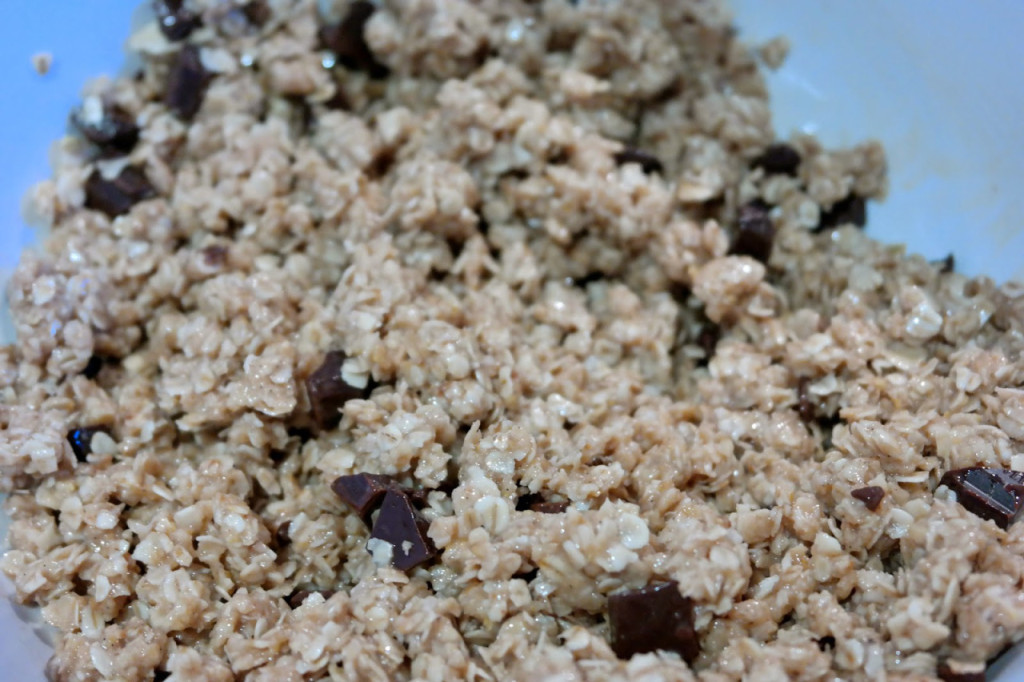 You now have two options on how to prepare the bites.
Option 1 – Take tablespoons of the mixture in your hands and roll into balls, place on a non stick baking sheet and allow to set. We prefer this option as it requires less work.
Option 2 – Pour the mixture into a baking tray lined with parchment paper and push down to form a slab. Allow to set and then slice up.
To get these to set and harden up faster just stick them in the fridge. The coconut butter in the mixture will solidify really quickly. These can then be stored in an airtight container at room temperature. But if your house is very warm you might want to store them in a fridge if you find them too soft. These taste even better the next day as the flavour of the banana develops.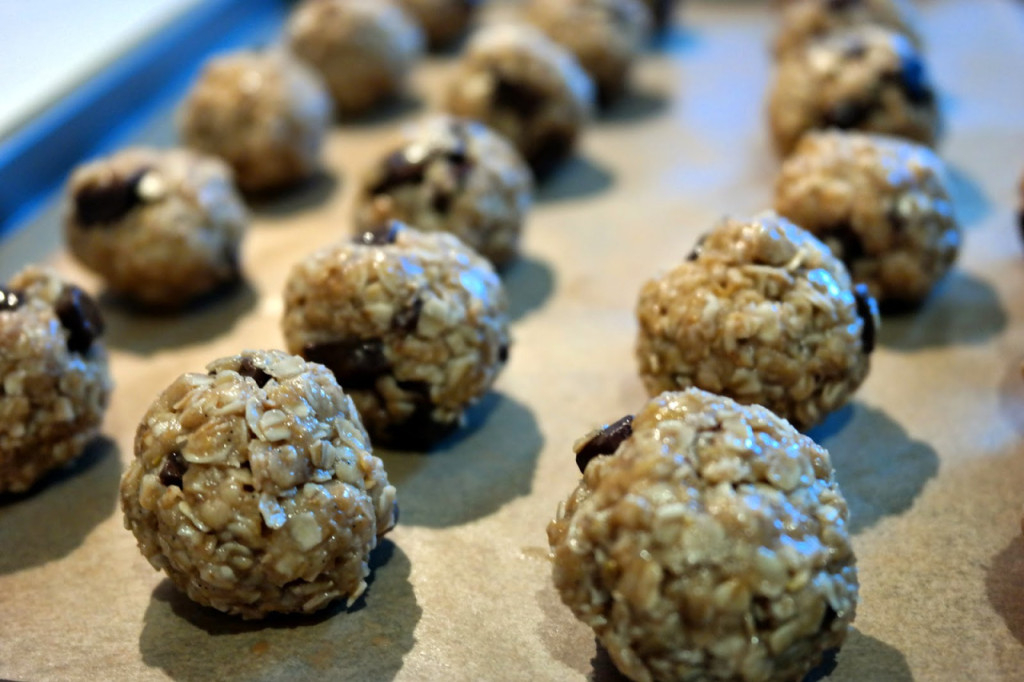 Store in an airtight container, these should last for several days, if you can resist.
You're Done!