Marks & Spencer's Spooky Halloween Treats
We're massive fans of Halloween, and that includes all the sweets and treats that come out at this time of year. We always wait with great anticipation to see what Marks & Spencer's Spooky Halloween Treats will be released each year.
Halloween is a time of the year steeped in tradition and history, conjuring up thoughts of ghosts and ghouls. But there is a lot lot more to Halloween than that!
There are literally thousands of traditions and superstitions which span almost all countries and culturesaround the world, none more so than Ireland. Being from Northern Ireland we are going to tell you some of the Irish traditions that have been passed down through generations of many Irish families.
It is thought that Halloween in Ireland was first celebrated by the Celts who referred to it as Samhain, which in modern Irish language has actually come to mean November. It was believed that during this time the dead revisit this world. To celebrate this they had feasts, the 'Feast of the Dead'.
During the 8th Century Samhain became known as All Hallows which was the 1st of November. The evening before therefore became known as All Hallows Eve, or as we know it now Halloween.
So what has Marks & Spencer's got this year to spook you? We found out….
Crisps are an essential party food in our mind, perfect for sharing and they go a long way. Thats not to say we can't eat a whole packet by ourselves…. This year Marks and Spencer's have two great Halloween Crisps in the range. These are the salt and vinegar vampire fangs and the cheese flavoured petrifying pumpkins.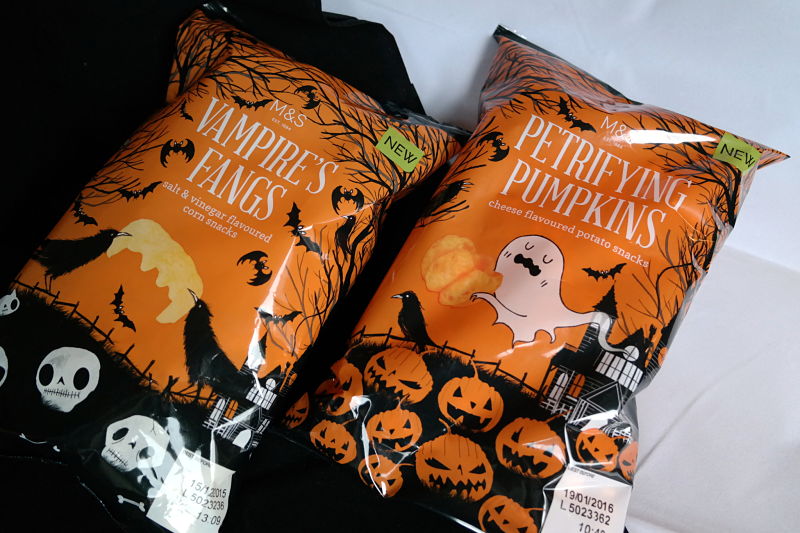 It's needless to say there are more sweets and chocolates in the range than crisps, but this suits trick or treaters perfectly. The Gruesome Body Parts are 10 individually wrapped bags of jelly sweets in the shapes of various spooky body parts. These are perfect for any kids Halloween parties or trick or treaters.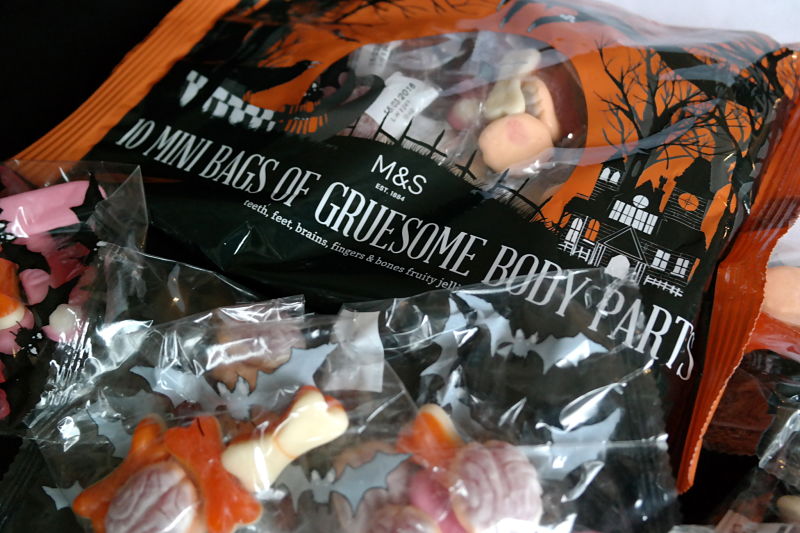 We absolutely love the packs of 6 stretch 'em jellies. Surely everyone remembers these from their childhood. We get excited each year when we see these at Halloween. Also included are the nets of eerie eyeballs and pumpkin chocolate treats and nets of ghosts chocolates. Each net also comes with a fun pack of spooky stickers for kids.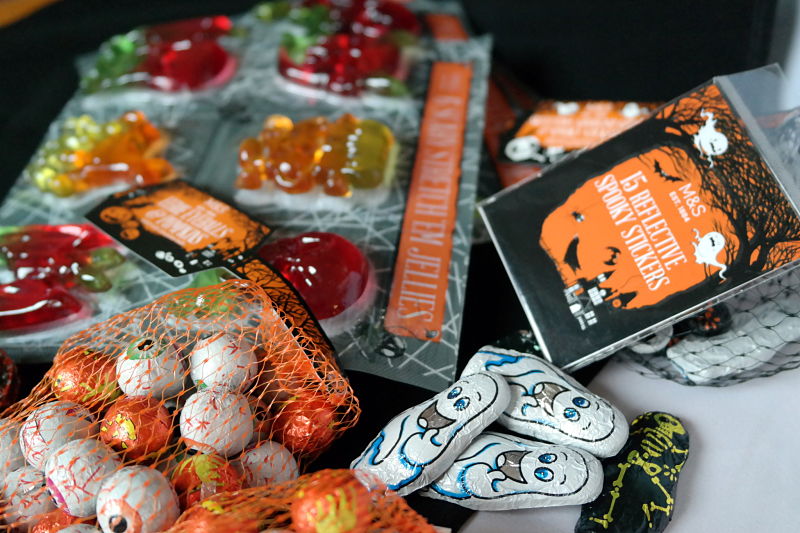 We also love the nets of Halloween chocolate disks of milk chocolate and popping candy. These are a great addition to the range.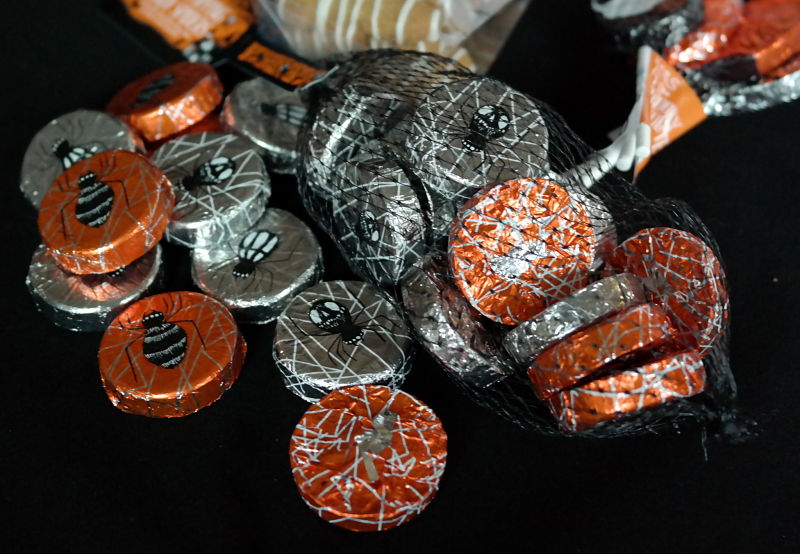 Dare to venture further and you will find bags of all butter mini gingerbread mummies and some chocolate Halloween themed chocolate lollies!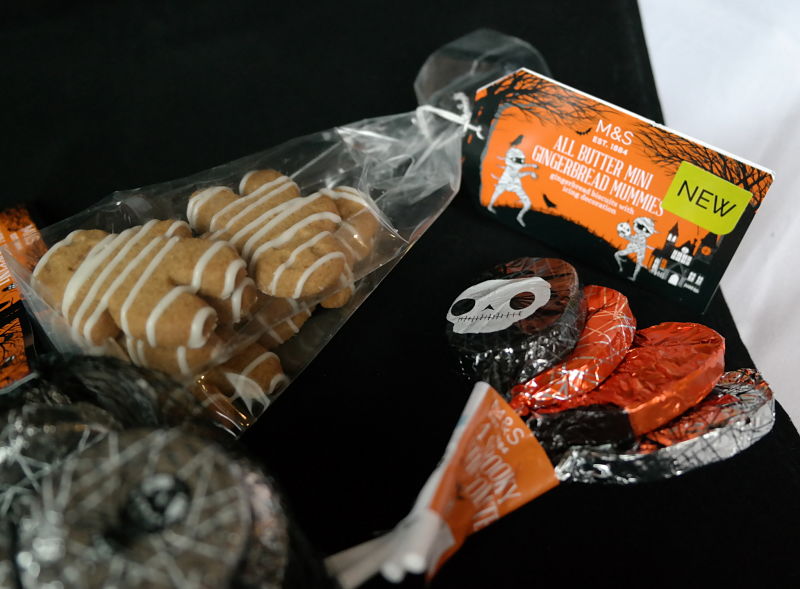 If you're after even more, then why not treat yourself to a bag of the creepy skull nightmare jellies or the spooky skull and bone marshmallows. All absolutely delicious.
These Halloween Treats are brilliant for child and adult alike. It's hard not to get nostalgic.
Happy Halloween from BakingBar!