Christmas Gift Guide 2015
Each year BakingBar put together a Christmas Gift Guide of all our favourite products we have tried or reviewed during the year. We take this extremely seriously and only recommend gifts which we would happily give to someone ourselves. We know how difficult some of those Christmas gift ideas can be, so hopefully this list gives you some inspiration from the wonderful selection available this year.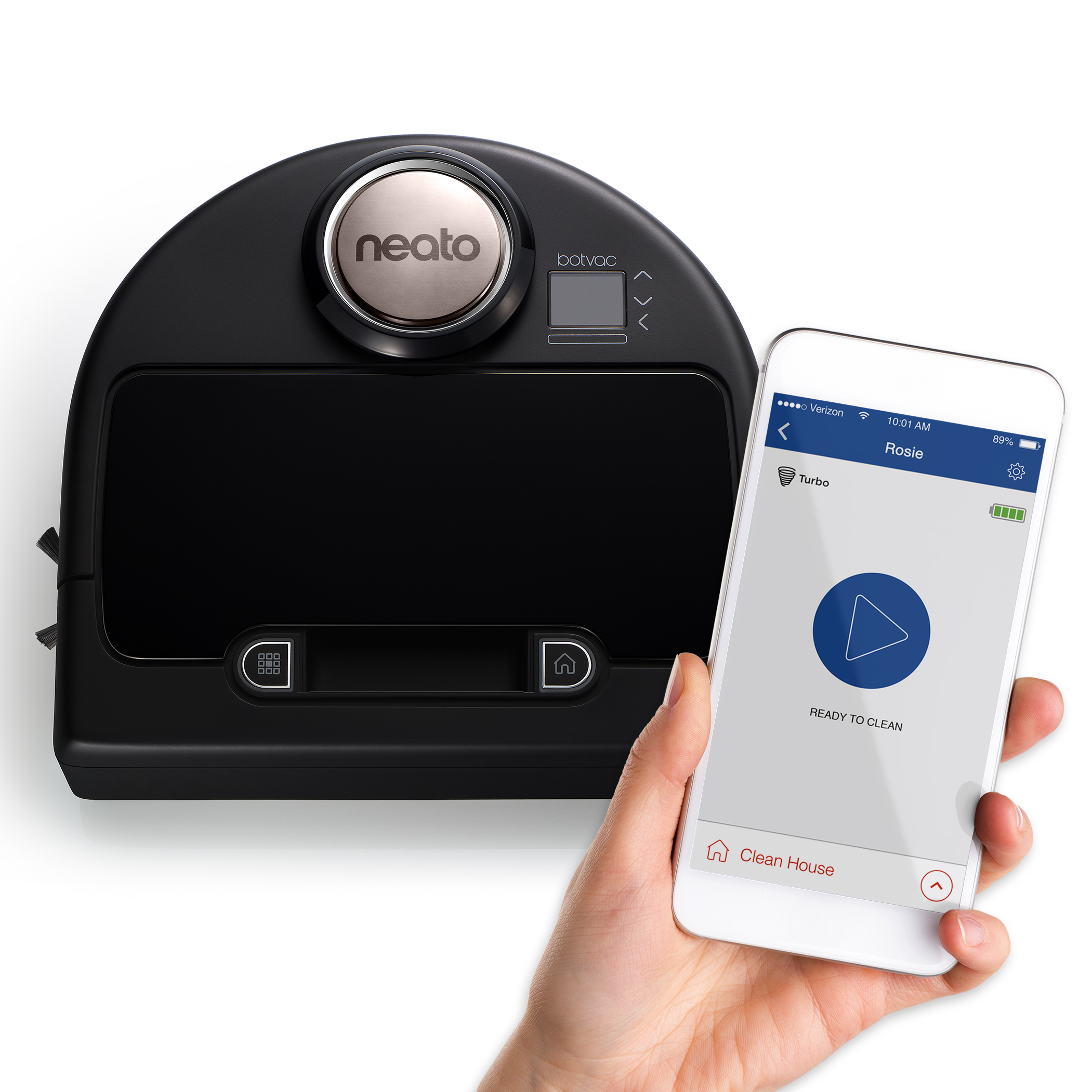 Neato Botvac
The Neato Botvac85 has become one of the most regularly used household appliances in our home. We do prize ourselves as having a smart home however the Botvac is so intelligent itself that it requires very little knowledge of how it works. You can simply let it get on with its business and you get on with yours. The basics of how the device works is that it has a laser built into the top of the robot. When your Botvac leaves its home base (where it lives and charges) on one of its missions (whether manually told to start or scheduled via the timer) it scans the room with the laser, identifying any big obstacles and the general shape of the room. It then sets out to clean the room systematically. It then moves onto other rooms if you leave the doors open. A whole apartment cleaned in one go….amazing! The Botvac is a little genius when it comes to avoiding smaller obstacles too such as cat food bowls or shoes, or even you! It simply adjusts its course.
Constantly baking means that the kitchen is continuously being subjected to a bombardment of kitchen debris but the Botvac has been an amazing help in the kitchen, completely eliminating crumbs or other
kitchen debris which results in baking or even cooking. Whether the debris is sugar, oats, flour or just general crumbs the Botvac has no trouble at all in lifting these. The spinning brush on the side of the Botvac works wonders at pulling any debris away from the wall or kitchen kickboards and into the path of the brush blades and vacuum. The vacuum power of this robot is something I would like to particularly mention as some people have commented upon seeing the Botvac that it may just be a novelty or a toy but we can assure you this is not the case. The Botvac has not struggled with lifting anything we have put in its path. It has found debris in our carpet that even our big brand name standup vacuum didn't lift. This amazes us! The Botvac is worth every penny of its price in our opinion. Another great point is that you can update the software of the Botvac when it becomes available by connecting it to a PC. You'll soon grow to love your Botvac's personality and you'll soon find a name for it too. Ours is called 'Crumbs'. What will you call yours? You can purchase a Botvac from numerous suppliers in the UK, you can find the list on their website. Prices around £449. You can read our full review of the Neato Botvac 85 here. Neato have also just released their new version of the Neato series, The Neato Connected. This is the first wifi-enabled robot vacuum which can be operated from your Apple or Android smartphone, using an easy to use mobile app to start, stop, schedule and monitor the vacuuming run.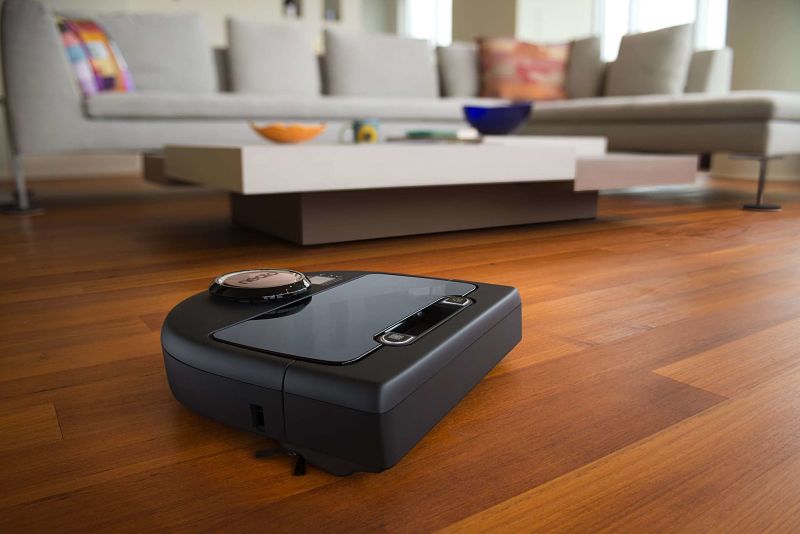 Sage Appliances Smart Fryer
If your gift recipient is a budding chef, or even an amateur one at that, look no further than Sage Appliances by Heston Blumenthal. Heston's team put huge amounts of design and thought into each appliance which they create. Every aspect of its design is taken into consideration including common complaints or criticisms from other branded appliances. This in turn creates appliances which should be almost perfect. And we think they are. We use the Sage Appliances Scraper Mixer Pro in all our recipes and we also own a Sage Appliances Smart Toast which we featured in last years Christmas Gift Guide in 2014. This year we've decided to feature the Sage Appliances Smart Fryer. Which as the name suggests is a smart fryer.
What makes this fryer different from every other on the market? We investigated to find out. The first noticeable thing about the fryer is its design, it looks modern and sleek. You won't want to hide this away in the kitchen cupboard. We have found this with all the Sage Appliances. You want to display them for everyone to see. The Smart Fryer is the first fryer to incorporate technology that adjusts time and temperature to suit what you are cooking which includes 7 preset functions including triple cooked chips and doughnuts! No need to go to a restaurant to get those incredibly crispy and fluffy chips. The fryer also incorporates a new technology called 'cool zone' which creates a zone within the bottom of the fryer which is cooler. So any debris which falls out of your fried food falls into this cooler zone and reduces burning. Its probably not something you had even considered before. But it makes for the perfect fryer. With a 4 litre oil capacity you'll have plenty of space to cook anything you desire. Available to buy directly from their website or from any of the Sage Appliance stockists nationwide.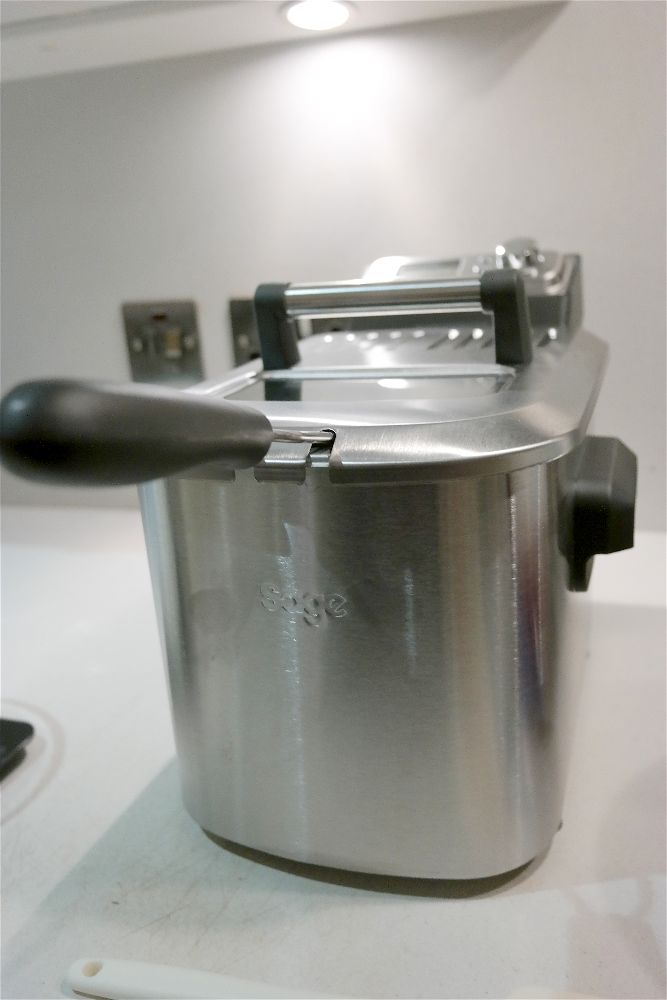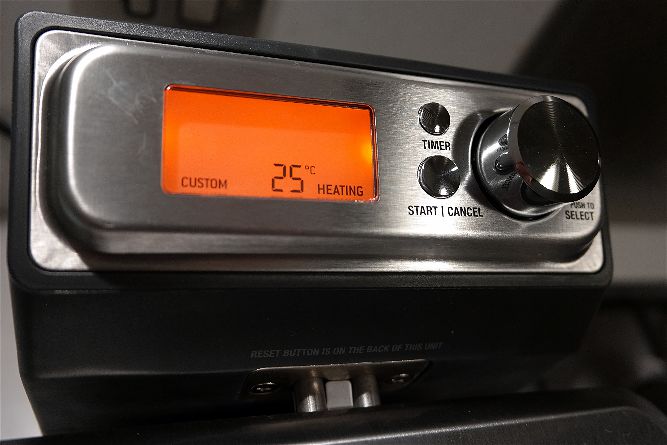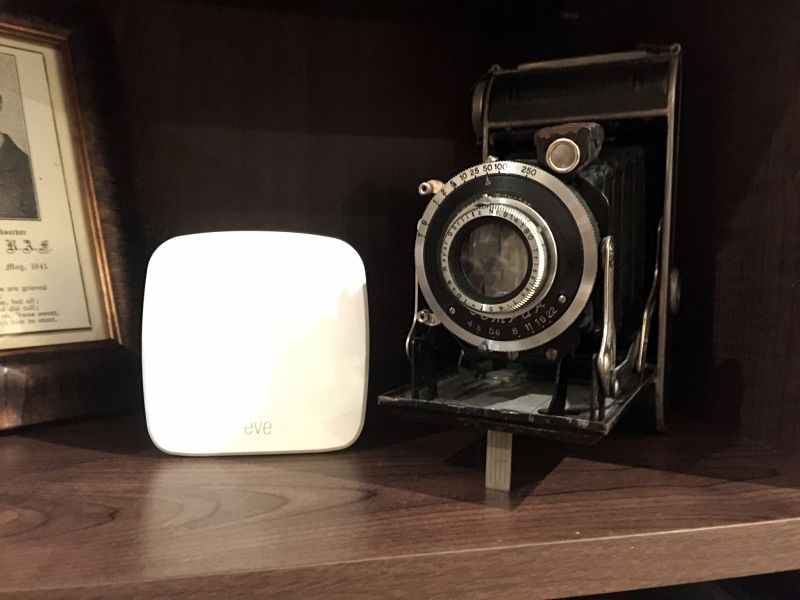 Elgato Eve Room and Avea Lighting
We are hugely excited to include Elgato's Eve Room sensor and Avea smart light bulb in our Christmas Gift Guide this year. If you are a regular reader of ours you will know how excited we get over smart home technology, whether its our Wifi Kettle from Smarter or our Robot Vacuum from Neato Robotics, we love it all. We believe this is the future, and its happening right now.
Elgato have huge amounts of experience in technology products and in recent years expanded into Smart Home technology too. One of Elgato's main ranges is Eve. Eve is a selection of smart accessories that work together to help you gain important insights about your home and turn it into an overall pretty smart home. The Eve family includes the indoor sensor Eve Room which monitors the room's temperature, humidity and even air quality– so you always know when it's time to let some fresh air in. Eve Weather, which you place outside monitors the temperature, humidity and air pressure. Eve Energy is a smart plug that you can control from your iPhone using Siri, and it also records the energy consumption of the device that's plugged into it. And finally Eve Door & Window, which tracks when doors or windows in your home are open or closed and for how long. The best part of all this wonderful technology is that it all connects to your iPhone and iPad and reports all the statistics back. Elgato's Eve range also allows you to track in near real-time the details of your home environment as well as look back and compare to last week, last month etc. We find this hugely exciting.  So many people live in poor air quality areas but are unaware of this, although this can be so easily fixed with dehumidifiers and air purifiers etc.
And what's best: All the Eve devices work with Apple HomeKit technology, so you can control them with Siri and share all the information and statistics via iCloud to your devices. Not only is it hugely functional and interesting but it also looks great. Its design is sleek and modern, blending in with all surroundings.
Another brand which Elgato own is Avea. This is smart lighting technology which is not only incredibly well designed and implemented but it is very affordable too! Avea connects directly to your iPhone, iPad or Android phone using Bluetooth Smart technology, without requiring additional gateways or bridges and transforms your home with beautiful dynamic light moods. Magic Hour for instance is a pre-programmed setting on the Avea which will slowly cycle through beautiful sunset glowing colours to transform your home into a wonderful place. There are currently 10 pre-programmed settings and the addition to allow you to choose your own colour, intensity and brightness. This basically allows you to pick any colour you want from the colour spectrum. It's sometimes hard to leave it alone at one colour, you simply want to try them all. Our absolute favourite feature of the Avea is the wakeup function. This is exactly as it sounds, you set an alarm on the app and the light will automatically come on waking you to a dim glow which slowly brightens to replicate a sunrise. This, from our testing is a wonderful way to wake up rather than jumping out of your sleep with an alarm. This combined with the wakeup vibrate function on our FitBit makes for a less traumatising wakeup routine.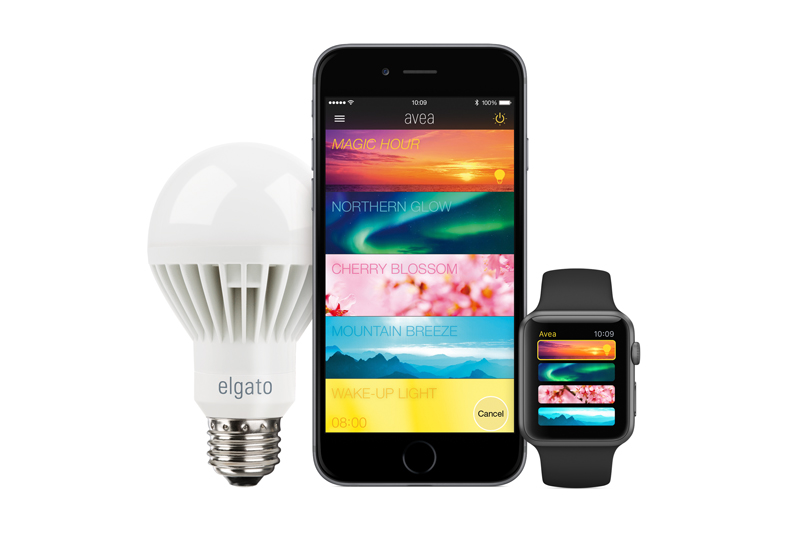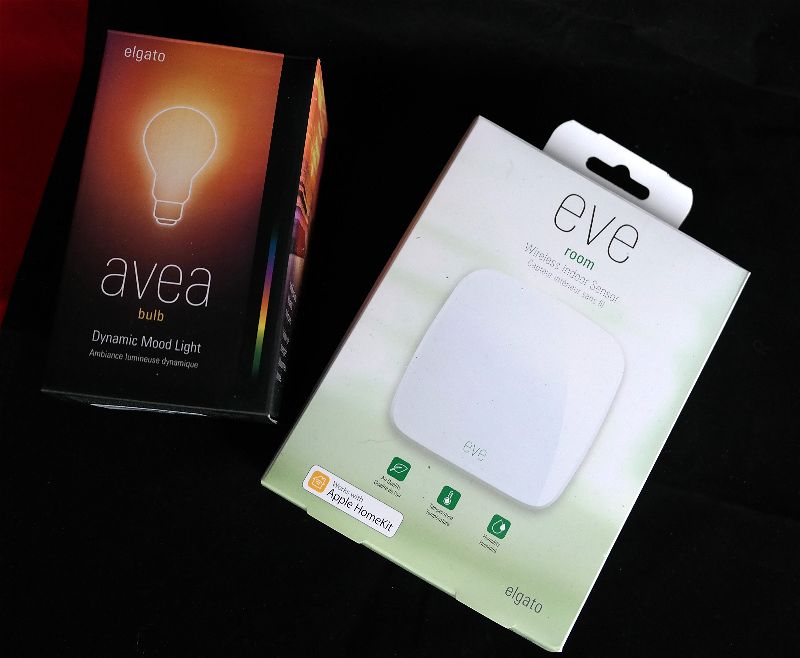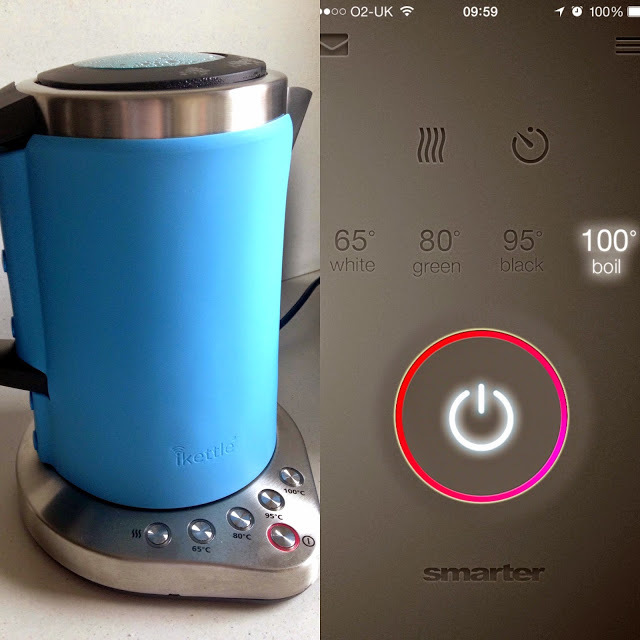 SMARTER Wifi Kettle
As we have told you before we are keen adopters of new technology in our home especially if it makes our lives any easier. The Wi-Fi Kettle is simply a piece of technology that works so beautifully well that it is a pleasure to use. First of all let us explain what a Wi-Fi kettle is as it sounds like something the Jetsons would perhaps have in their home. The kettle itself is cordless as most are these days and it has a base which plugs into mains power. This base is connected to your homes Wifi. Don't worry, it's not complicated at all to set up! All you need to do is download the relevant app for your phone either from the Apple app store or Google Play app store and follow the very simple setup instructions. It then connects the base to your Wi-Fi. Then the fun begins!
The app has several different functions. The first simply being the ability to boil the kettle at either 65, 80, 95 or 100 degrees Celsius depending on what type of beverage you are making. We must admit to mostly using the 100 degrees selection.
The app also allows you to trigger the 'keep warm' function to keep the water at the set temp for a set range of time. The app will then notify you when the boil cycle has finished and remind you to refill your kettle. You soon get use to refilling it each time you use it ensuring you can turn it on via the app without worrying whether it has enough water in it.
The second functionality of the app is the Wake up Mode. You can set your phone to notify you in the morning when you wake up and ask whether you want to stick the kettle on. How cool is that! But the best is yet to come….The Home Mode enables your phone to detect when you arrive within range of your homes Wi-Fi network and then trigger a popup message on your phone welcoming you home and asking if you would like to stick the kettle on. Amazing!!! These two additional modes are completely optional so you don't have to use them if you don't want. Of course if you are old school you can boil the kettle by pressing the button on the base station. But why would you want to do that when you have a cool shiny new app to play with.
The kettle itself is designed with a modern stylish kitchen in mind. The sleek stainless steel design is an icon of beauty in the kitchen. If you don't fancy the minimalist look of the stainless steel body of the kettle or fancy something a bit different the designers have thought of this too. There are a range of 'skins' available for the kettle in a multitude of colours meaning your kettle will never become boring again. We have to admit this is one of the coolest pieces of kitchen tech we have come across so far and it is an absolute pleasure to use in our home. Priced at £99 and available from a multitude of suppliers in the UK including Amazon, PC World, Currys, Firebox and John Lewis. You can check out all the details on their own website.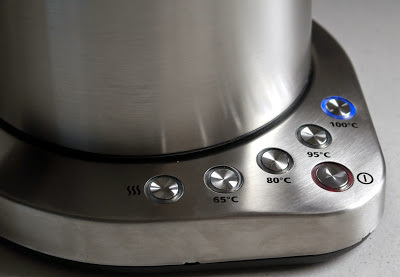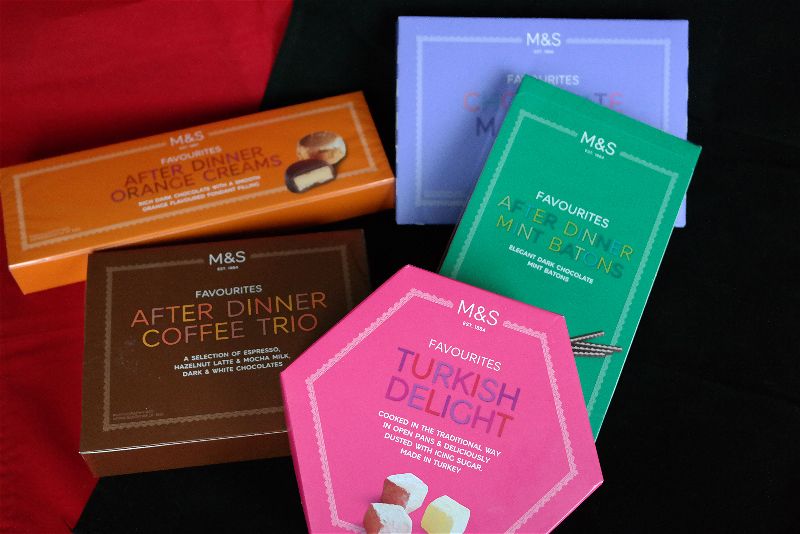 Marks & Spencers
Marks & Spencers never fail to come up with great gifts at Christmas and this year has been no exception. We chose this item to feature in our Christmas gift guide as it is such a wonderfully presented treat that the recipient will be guaranteed to want to keep it! The Marks & Spencer's Santa Tin is a beautiful vintage Christmas inspired tin of shortbread with one major difference. The tin itself is easy to repurpose as a Christmas decoration too! Another product from Marks and Spencer's Christmas 2015 range is the Chocolate Feast Bauble which is filled with Belgian milk chocolate truffles and dark chocolate salted caramels. Guaranteed to get get anyones mouth watering.
If you're after a treat for Christmas day itself we absolutely love series of boxes of 9. We chose the 9 Chocolate Salted Caramel Charms which are moist little cakes topped with chocolate and salted caramel frosting with golden chocolate butterscotch balls. Also in the range are 9 Mini Christmas Carrot Cupcakes which are beautifully decorated with a festive finish. We also spotted the 9 Chocolate & Raspberry Meringue Charms which are mini meringues filled with raspberry frosting finished with a golden sparkle to get anyone in the festive mood.
Back to the gifts we spotted the wonderfully festive decorated All Butter Scottish Shortbread Assortment tin which is another one of Marks & Spencer's beautifully designed keep-sake tins. Also along the lines of biscuits is the huge tin Belgian Collection which is filled with a selection of dark, milk and white chocolate plain Belgian style biscuits. Who wouldn't want a tin of these under their Christmas tree!
As part of Marks & Spencer's The Italian Collection you will find a box of wonderful Handmade Amaretti. Traditional handmade soft almond biscuits from Tuscany. Beautifully presented in a box complete with ribbon. Perfect for gifting!
To finish off any Christmas Day supply shopping we highly recommend Marks & Spencer's Favourites After Dinner Orange Creams, Marks & Spencer's Favourites Chocolate Marzipan Pieces, After Dinner Coffee Trio's, After Dinner Chocolate Batons, our absolute favourites. And of course no Christmas would be complete without a box of Turkish Delight cooked the traditional way in open pans and tossed in icing sugar.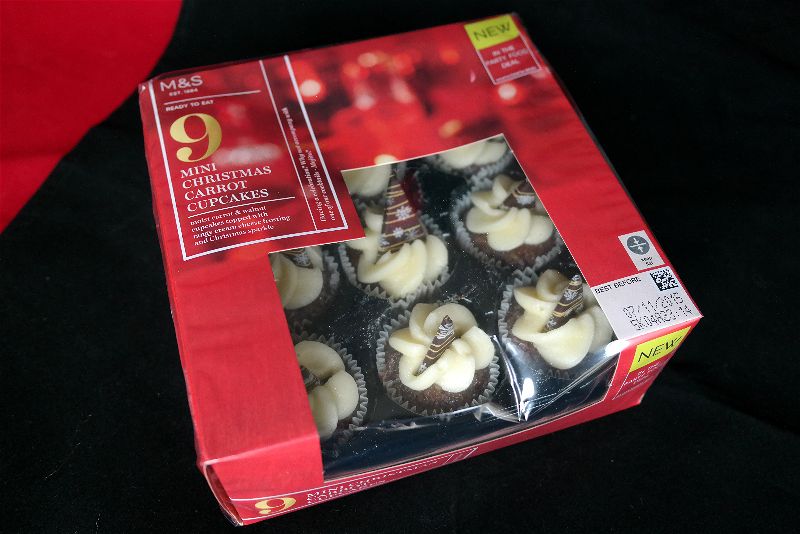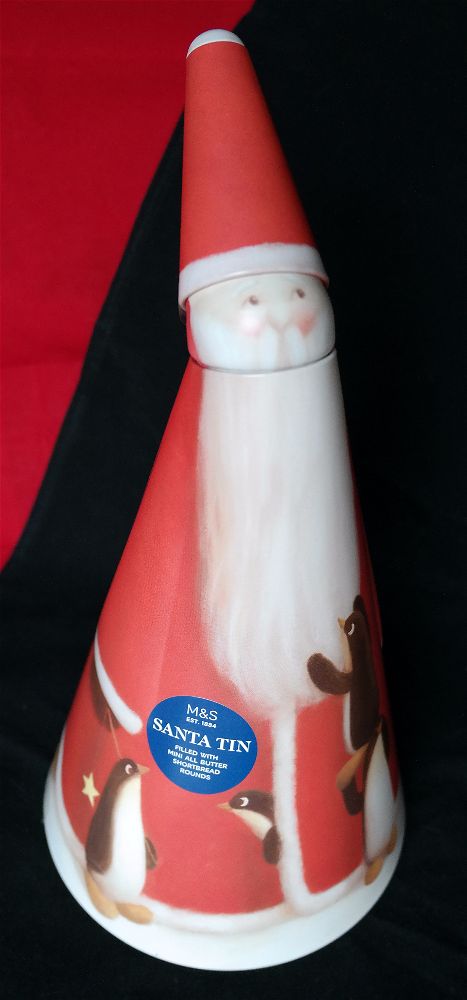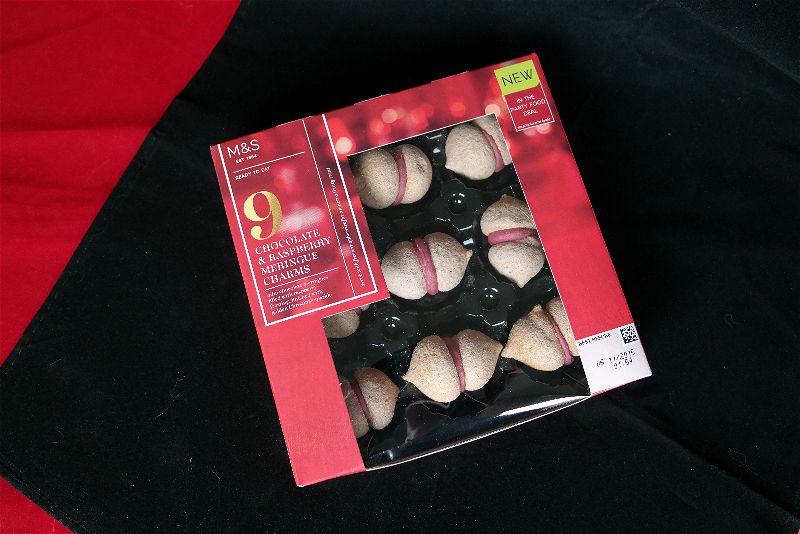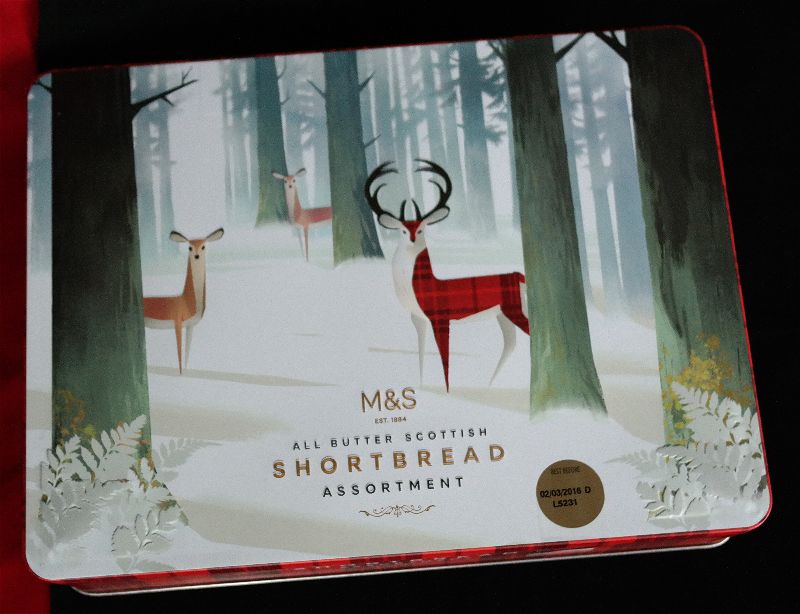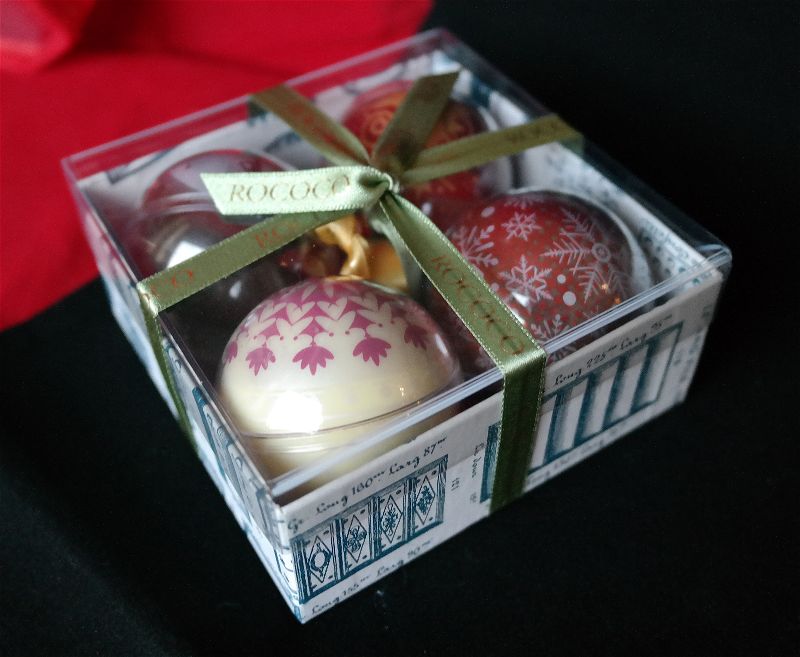 Rococo Chocolates
Rococo's passion and drive to create the best chocolate delights time and time again is inspiring and they have some treats in their Christmas range this year!  They have a wonderful range this year but once we spotted these items we knew we had to include them in our gift guide this year. We love decorating our Christmas tree each year, to us it signals the start of Christmas. We're extremely excited this year to be able to hang Rococo's Chocolate Baubles on our tree. These baubles come in wonderfully packaged boxes of 4. Each bauble is coloured with cocoa butter edible design and protected in an acrylic ball. No one will believe you that they are chocolate! In the box you receive a bauble made with each Valrhona Caramelia 36% Milk Chocolate, White Chocolate, Rococo Milk Chocolate Organic House Blend 40% Cocoa and Rococo Dark Chocolate Organic Blend 65% Cocoa. Everyone loves lollipops, no matter what age you are. Rococo have released an amazingly decorated bunch of lollipops to celebrate Christmas. These include a Gingerbread Boy and Girl, Reindeer, Polar Bear and Penguin all decorated with various types and colours of chocolate. Christmas wouldn't be complete without a chocolate Santa, or two. We think Rococo's chocolate Santa's are adorable. Available in milk, dark or white chocolate.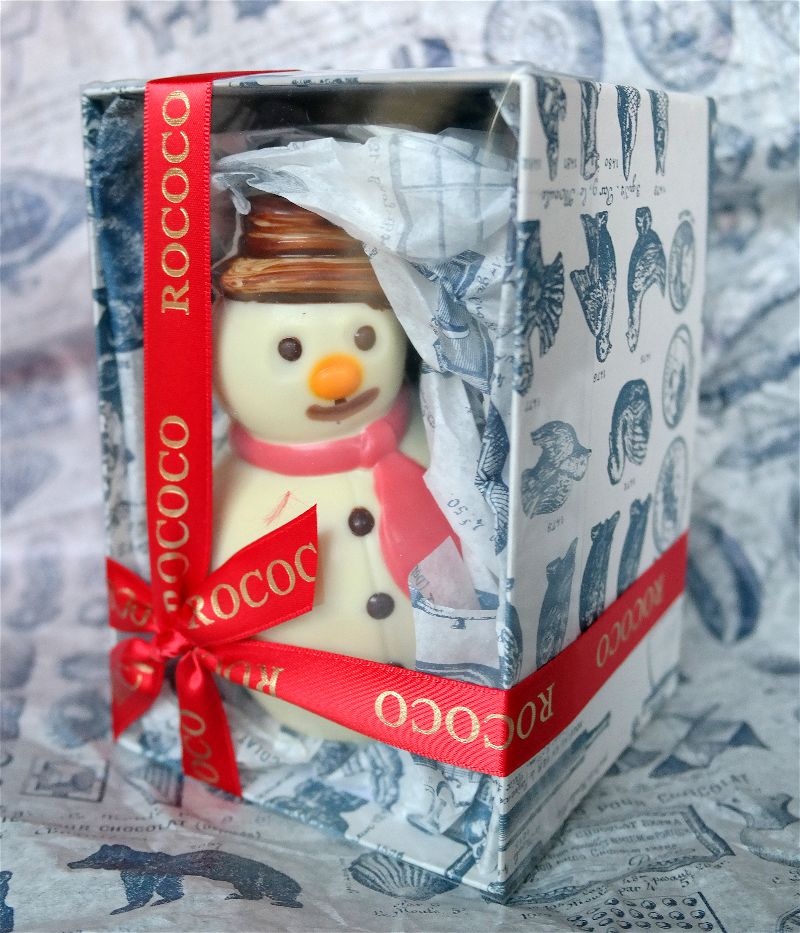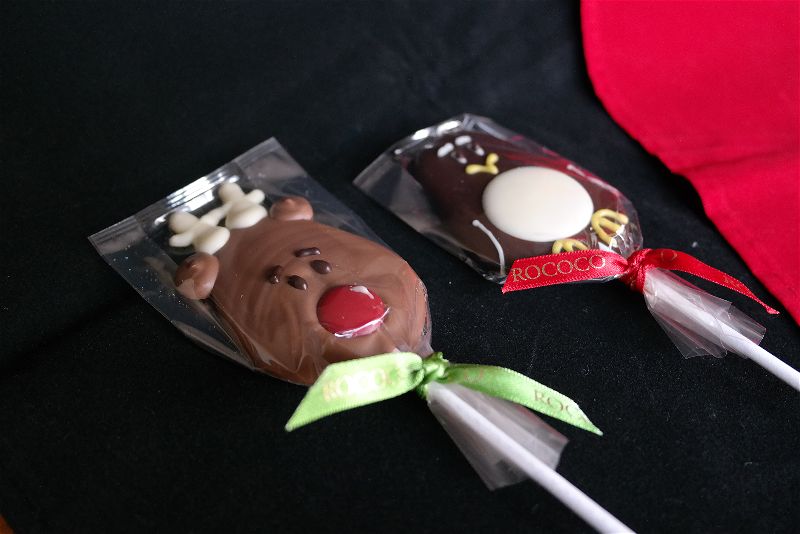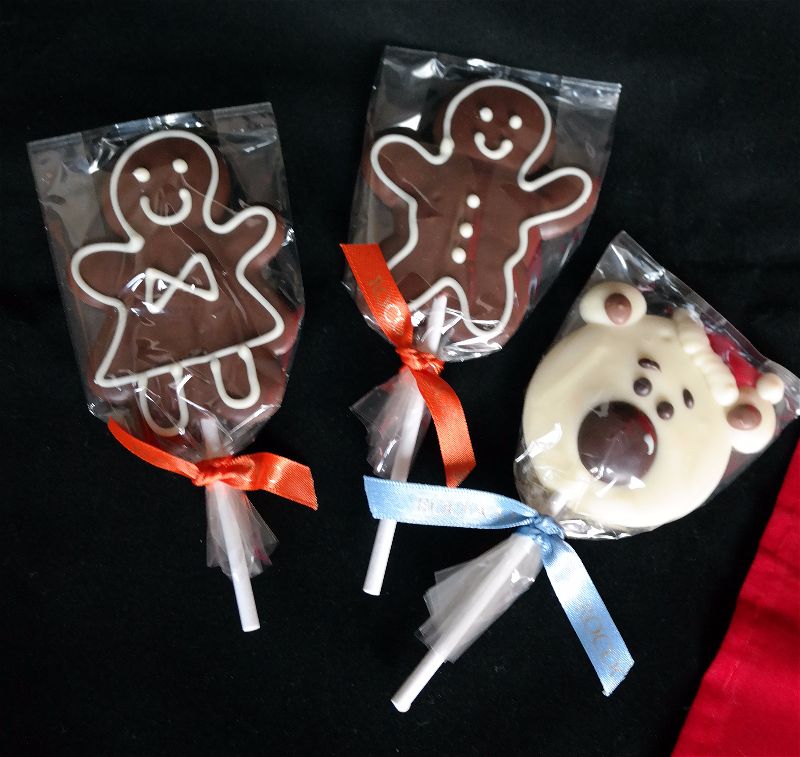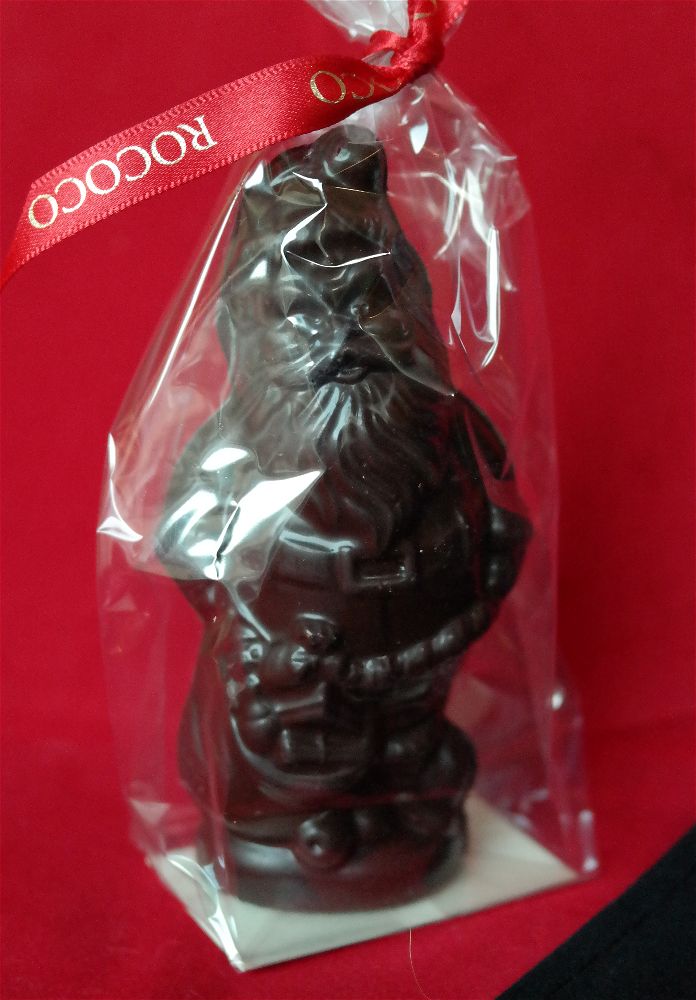 FitBit
When we're exercising we actually do more than we think. We talk to and from places, we do our groceries, we walk around our house and kitchen but we don't really class that as exercise. We were really interested in how much we actually did do, so we decided to get a FitBit this year! For those who do not know what a FitBit is they are a wearable fitness tracker. The FitBit Flex looks a little like one of those silicone charity bracelets when you are wearing it so its not really that noticible to anyone else or yourself after a while. It just becomes routine to wear it. The FitBit effortlessly syncs with your smartphone via Bluetooth so you can always see at any given time how many steps you have taken towards your daily goal. Or if you want a rough guide you can simply tap the FitBit and a series of LED lights will show on a scale of 1-6 how close you are to achieving your goal. Goal can be based on number of miles or number of steps you want to try and take in any given day. Something we never expected from the FitBit and never knew we were so interested in is the sleep tracking function. The FitBit uses motion detection to detect how much you move during the night, so come the morning you can look at a graph and see how much of the night you were restless and how much you were sleeping like a baby. Maybe its just us but we love statistics! We were so impressed with the FitBit Flex earlier in the year we decided to upgrade to the FitBit ChargeHR. So what's the difference? Well the ChargeHR has a continuous heart rate monitor built in. We actually seen them being used on Ghost Adventures a few weeks ago too to measure how nervous the investigators were getting. Of course the main purpose for this is for tracking health and fitness. The ChargeHR also tracks the number of flights of stairs you climb (which is more than you think to count!). Oh and of course the ChargeHR also has callerID built in as well as the essential watch function. We love it, in fact we can't think of anything else we'd want it to do. But we're confident they'll find something else to add!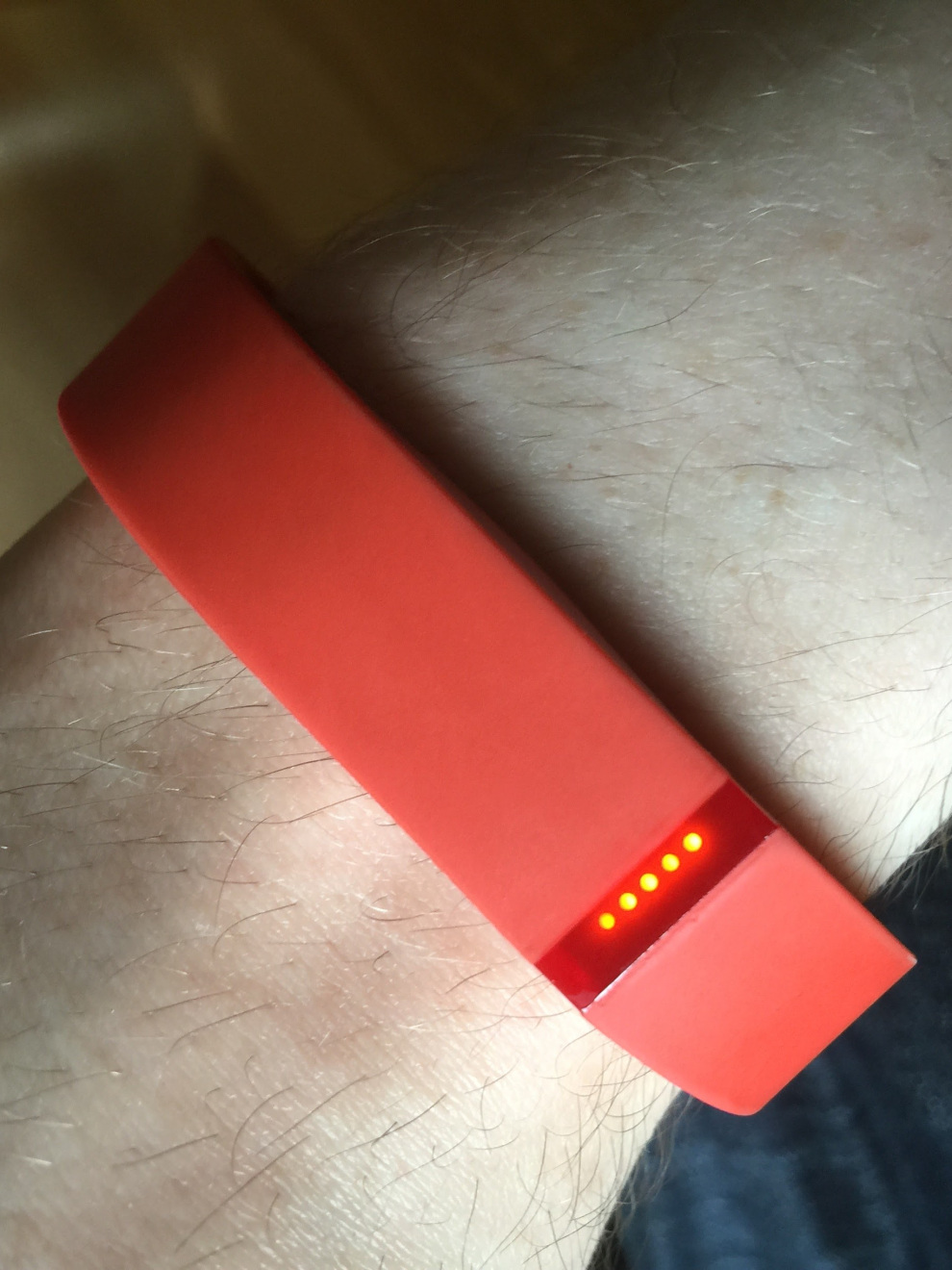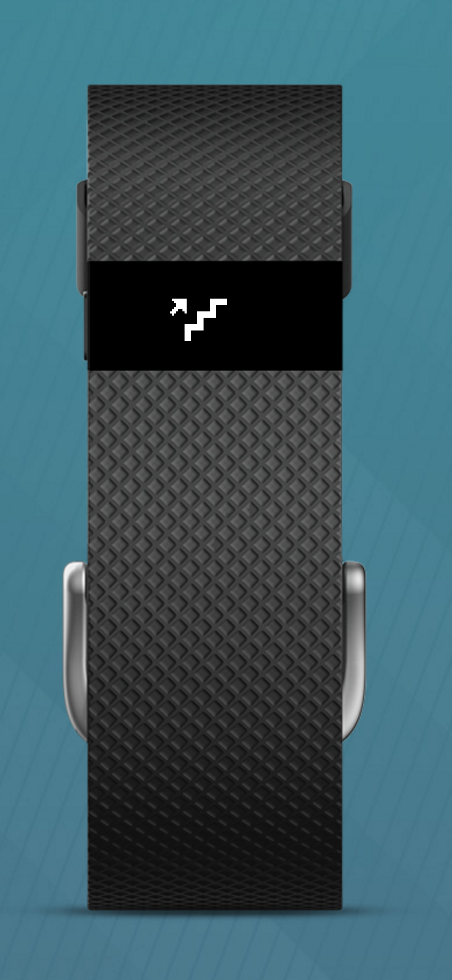 Adagio Teas
If you are regular readers of our website or follow us on Twitter, Facebook or Instagram you will know of our love of Adagio Teas. Their massive range of teas, teapots and other associated teaware amazes us and is always a first stop for any gift ideas for any lea lover friends. Adagio Teas have launched three fantastic gift boxes aimed to provide you with the perfect tea no matter what time of day it is, this is the Day and Night Tea Set. This wonderful set includes three different teas, one for morning, afternoon and evening. They are made up of Jump Start, Day Dream and 40 Winks. Each tea is specially brewed to provide just what you need for that time of day. For instance the tea in the morning called Jump Start contains a well-caffeinated blend and the 40 Winks blend a soothing and relaxing blend. The perfect gift for any tea lover.
Another set which we absolutely love is the Holiday Stocking Stuffers set. This is specially released for Christmas gifts and is perfect to give anyone a small taster of 6 different teas, all Christmas themed of course. Including the likes of candy apple, gingerbread and pumpkin spice.
We all love convenience, and we have reviewed the Adagio Teas IngenuiTEA teapot previously, it is so handy to make a quick cup of loose leaf tea with minimal effort and little cleaning afterwards. You can read our review here. However this year Adagio Teas also released their Porcelain Cups with infusers. These are beautifully made mugs which a built in removable metal infuser. Simply add your tea to the infuser and add water. Once brewed lift out the filter and set on the lid of the cup and enjoy your freshly brewed tea. These are great for office workers who need a little convenience in order to enjoy their cups of tea.
Our selected teas this Christmas are the brand new blend called Earl Grey Moonlight which was created due to popular demand from Adagio's customers. Comforting flavours of vanilla and cream combine to soften the citrus notes of traditional Earl Grey. Your taste buds will swoon at first sip of our Earl Grey Moonlight. Our second and third choices are the Green Chai and White Chai teas.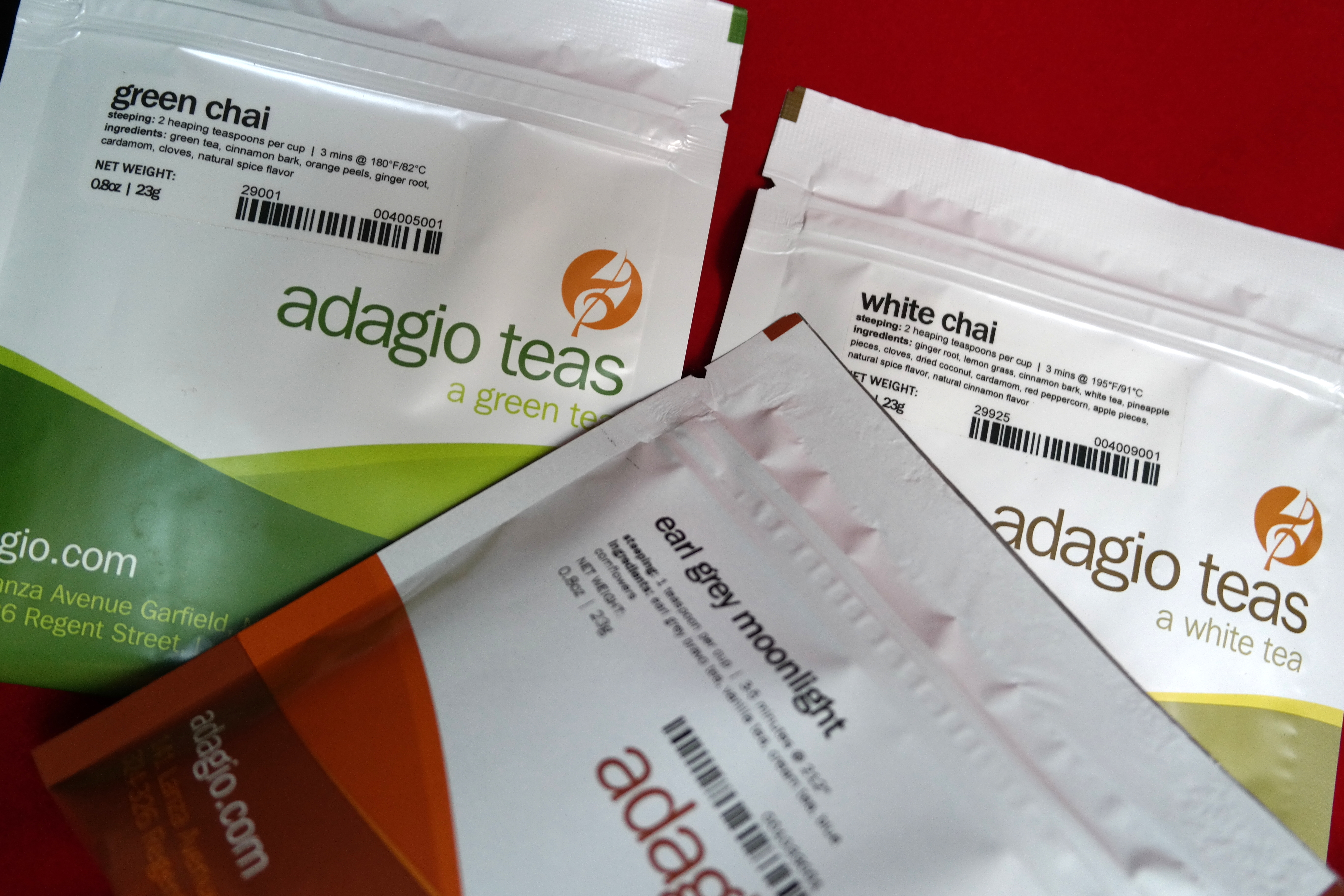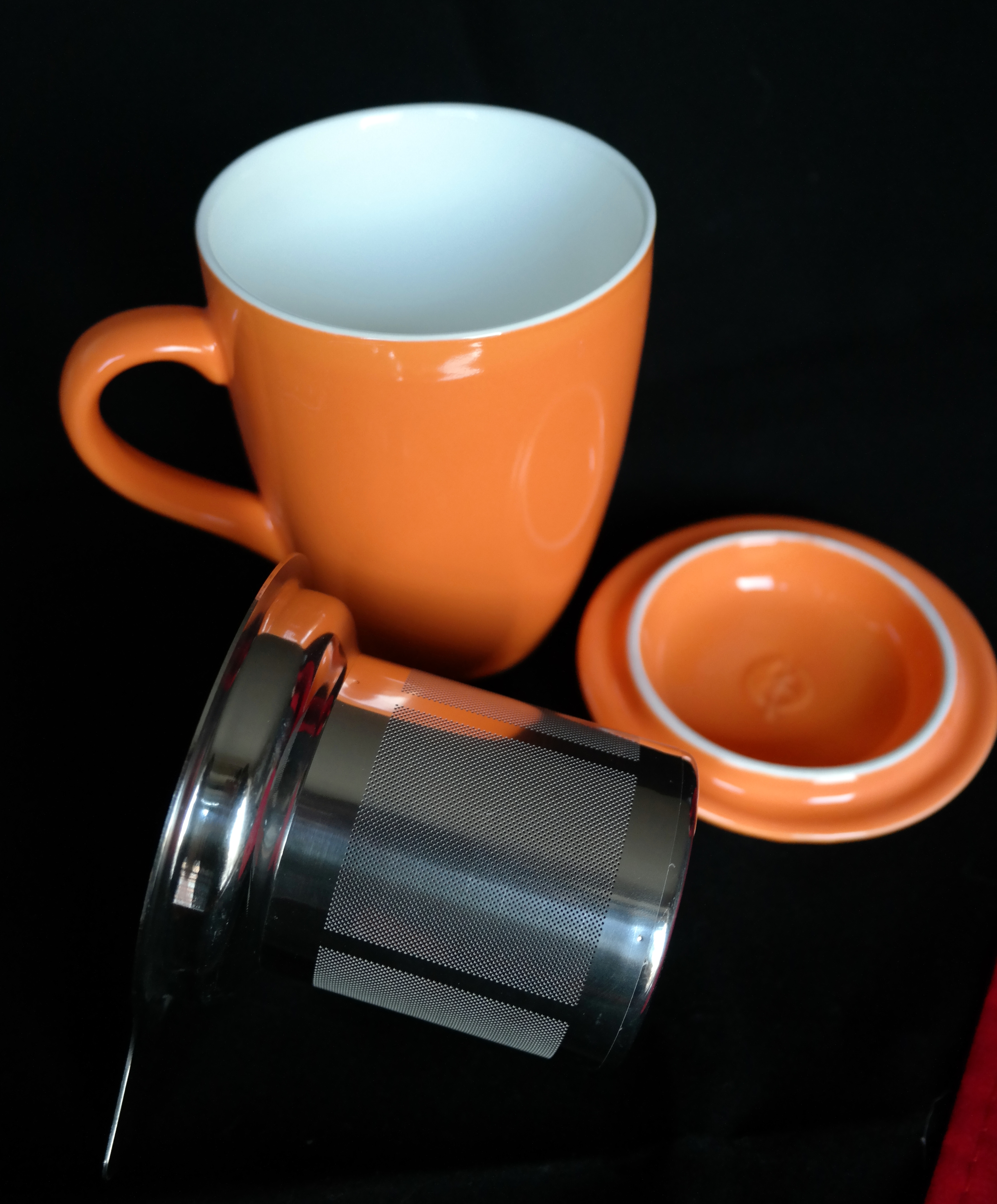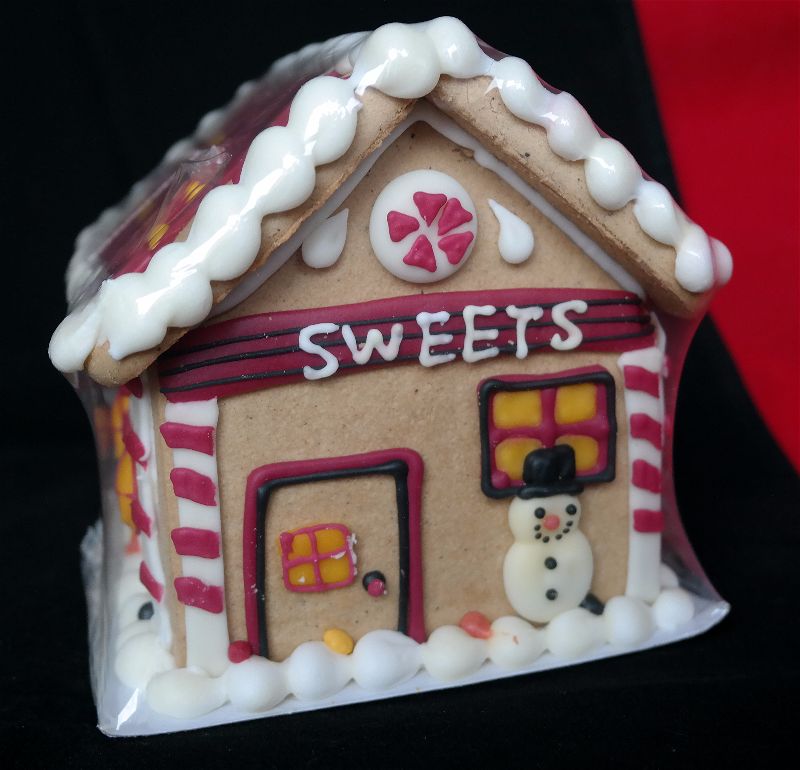 Lidl
This is the first year which we have decided to include Lidl in our Christmas Gift Guide. We always look forward to seeing what will be revealed in the Christmas range each year. We love how individual the items are which are personally selected by Lidl's professional team. This year we have decided to feature some of their wonderful Deluxe Christmas range. In our mind no Christmas is complete without a gingerbread house and we think these are becoming harder and harder to find each year. We're excited to see that Lidl have decided to include one in their range this year and it looks wonderful, almost too good to eat, almost.
If some truffles take your fancy Lidl have thought of that too in the form of their wonderful Favorina Truffle Pralines which are also Fairtrade. And if those are not quite exotic enough they also have Favorina Truffles with candied orange peel, delicious! We also spotted some of Lidl's Deluxe Turkish Delight which are a box of delicious rose flavoured Turkish delight coated in milk chocolate.
All too often at Christmas we overlook the wonderful selection of biscuits which retailers produce. This year as part of Lidl's Deluxe range they have released some wonderful Scottish biscuits in the form of Treacle, Oat & Syrup or Sultana All Butter Cookies in lovely boxes. Perfect for gifting.
We also spotted the Favorina moulded chocolate Santa in gift bag and also the chocolate santa and chocolate ornaments gift pack is also available this year.
Whether it is for dessert on Christmas Day or just to get you in the mood coming up to Christmas we highly recommend Lidl's Luxury Melt in the Middle Luxury Salted Caramel Bombe's. They say serves 2, but we say treat yourself!
Christmas isn't all about food. We adore the beautiful tealight holders in packs of three. Perfect for stocking fillers or an extra gift. We also love the Star Shaped Pillar Candle which will give a Christmassy feel to any home.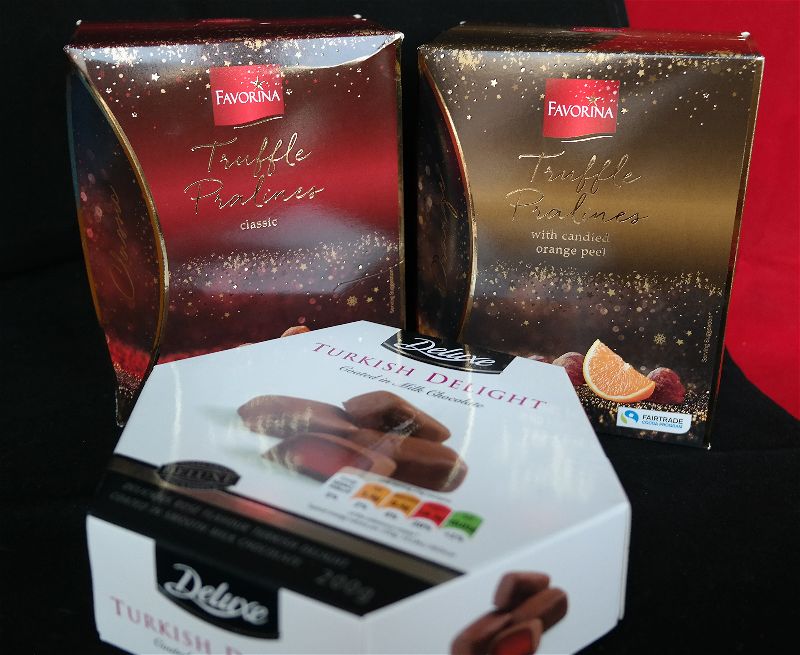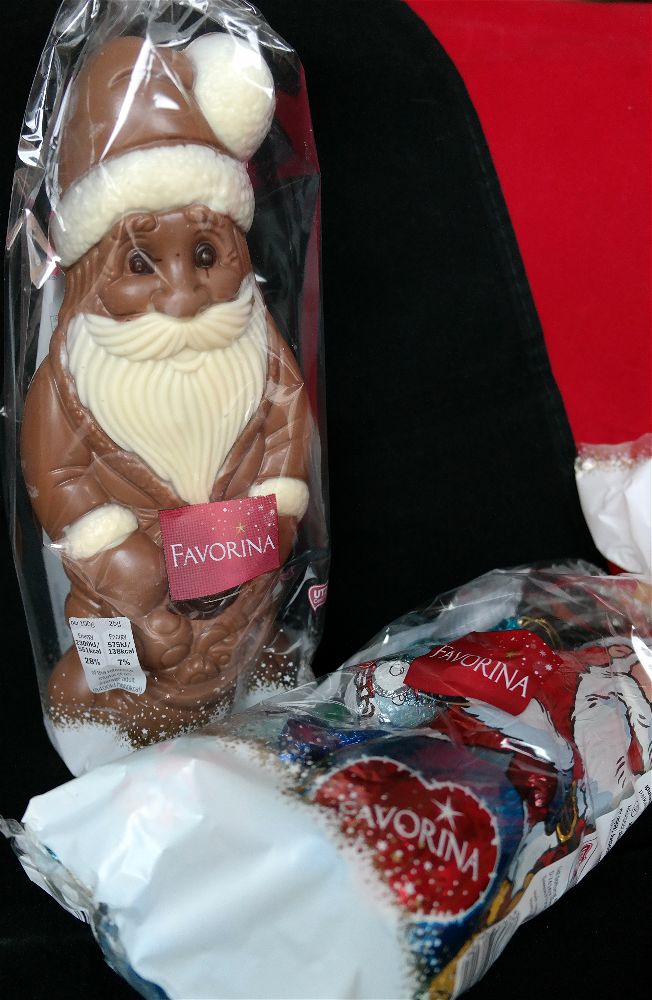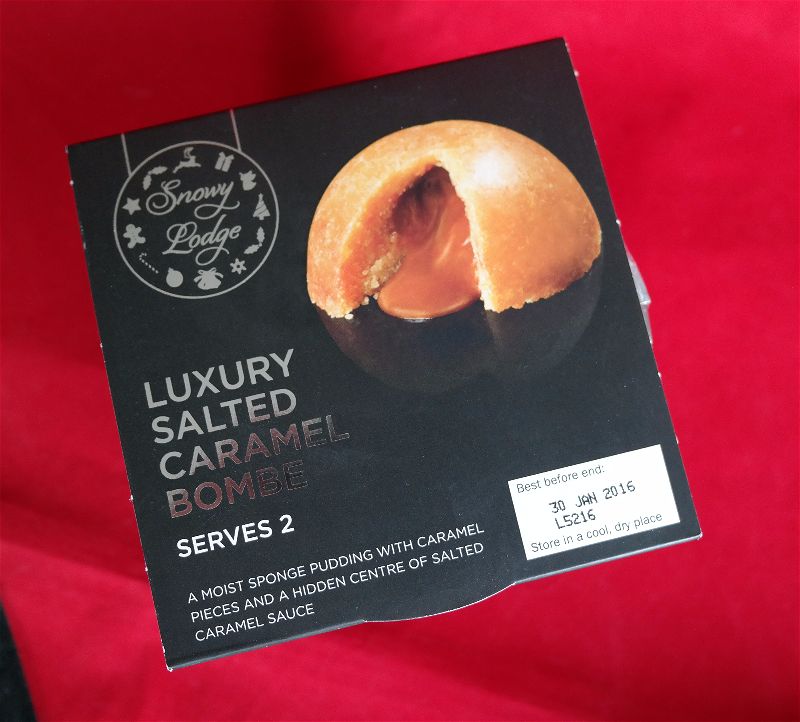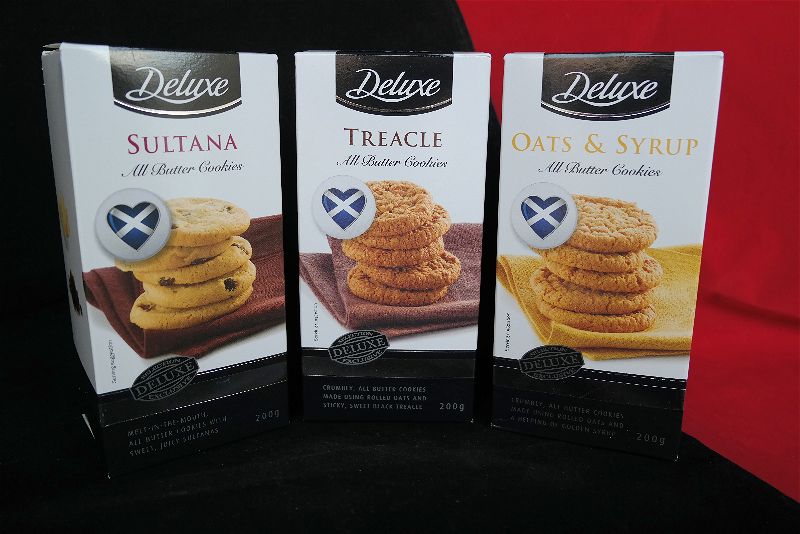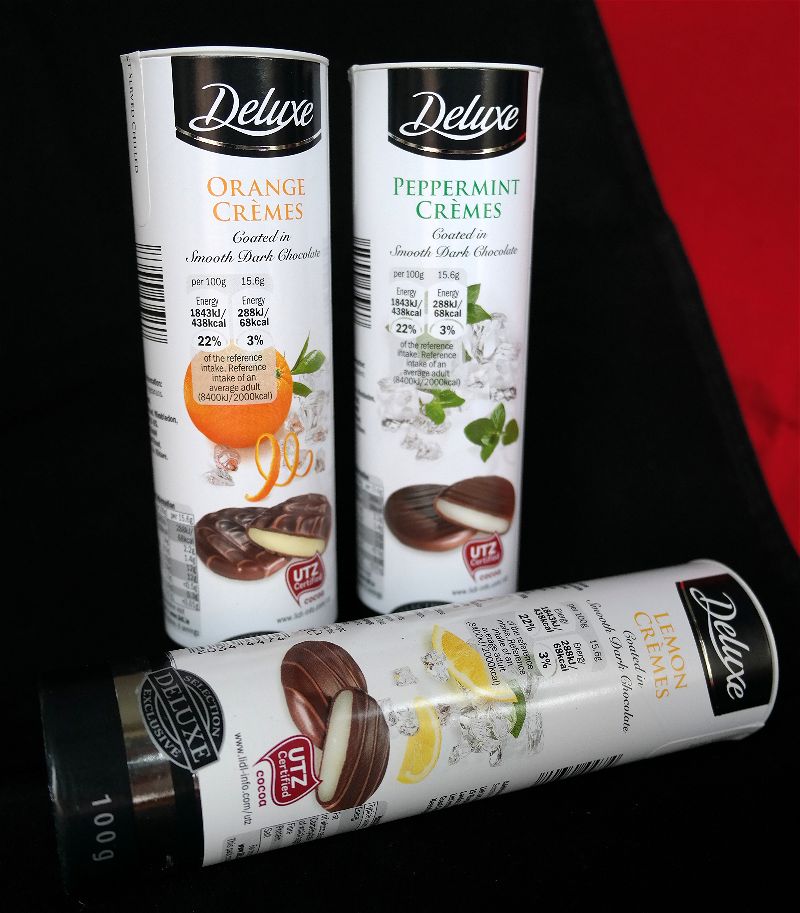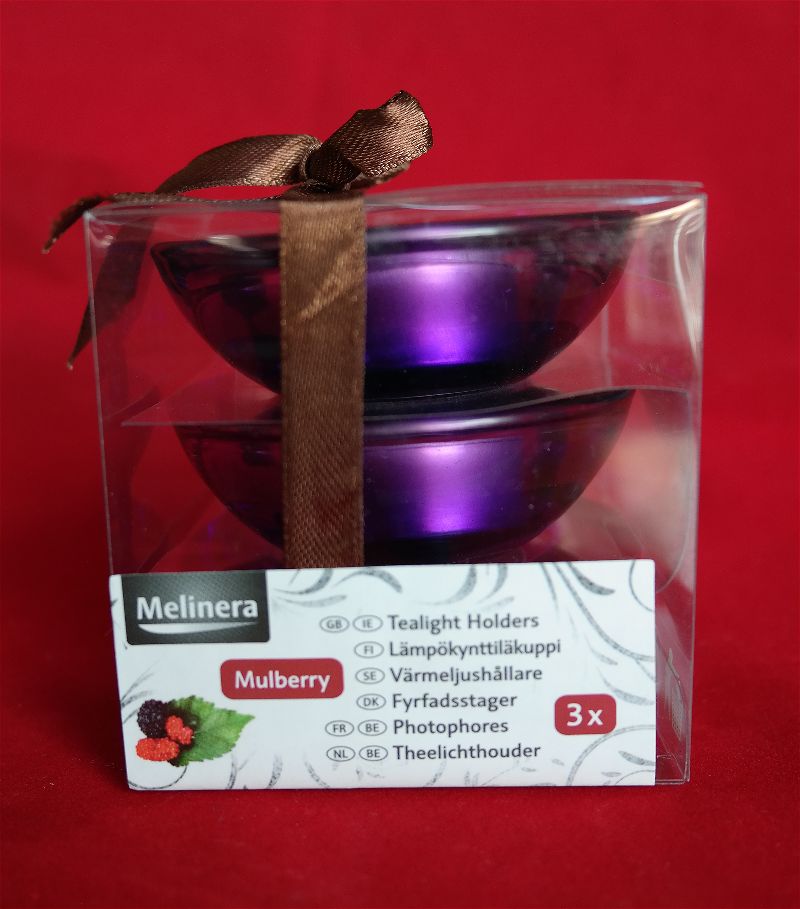 Chocolate Trading Co
The Chocolate Trading Co is a great online marketplace for buying chocolate of all kinds, whether its for a gift, for yourself or even to bake with. Who doesn't love a chocolate hamper! We have picked one of our favourite chocolate hampers to feature in this years Christmas Gift Guide. The Superior Selection, Ultimate Chocolate Hamper is packed to the brim with treats to enjoy at Christmas. In the hamper you will find a 12 assorted box of chocolates, two fine chocolate bars, three specialty chocolate gift bags and 72% drinking chocolate flakes for those warm cozy nights by the fire. The contents of the hamper may vary slightly depending on stock levels but who doesn't like a little surprise. This is an all round great chocolate selection already included in a beautifully presented hamper with satin ribbon and gift tag.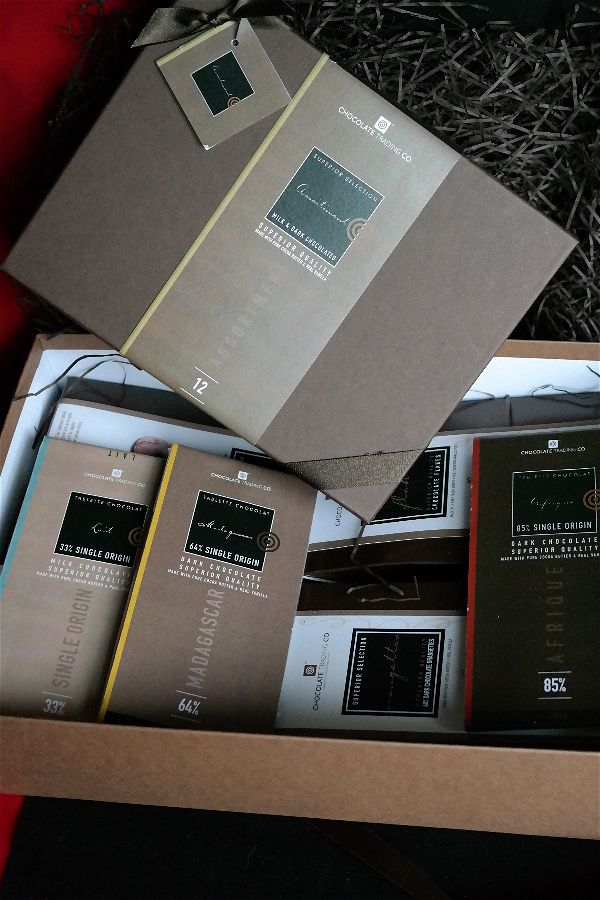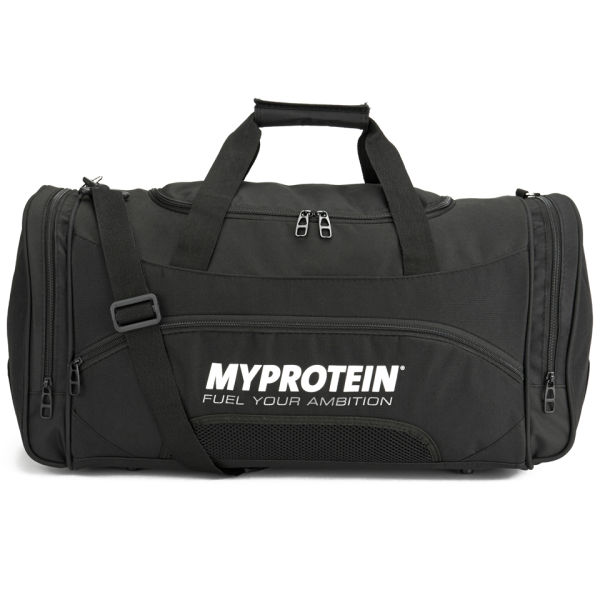 MYPROTEIN
Christmas doesn't have to be all about indulging in chocolate. And we know not all of you can if you are on a specialised fitness plan or regime. But thanks to MYPROTEIN there are alternatives which are not as calorific and will count towards some of your fitness nutrition needs. Keeping along the theme of chocolate of course, why not try their delicious Chocolate Protein Balls or Chocolate Protein Cluster. Both amazingly tasty. We're also massive fans of their Protein Cookies which come in a variety of flavours which obviously includes chocolate mint, chocolate orange, double chocolate and white chocolate almond. We find it hard to choose our favourite. If you're after something warm for a cold frosty night then their Protein Hot Chocolate is the choice for you.
MYPROTEIN doesn't just sell food and supplements but also lots and lots of gym accessories such as their new gym bag selection. We personally use the amazing MYPROTEIN Sports Bag for going to the gym and then the MYPROTEIN 8 Meal Backpack for taking the days meals to work. The amount of space in this bag is incredible. I can fit everything I need into it, including some supplements too! Why not get your friends or family one of these bags this Christmas and fill it with some treats from MYPROTEIN. They always have great offers on too. A great extra to buy someone in include with one of the sports bags is the new Half Gallon Hydrator water bottle. This holds a serious amount of water and is perfect for any gym session!
MYPROTEIN also has a huge range of sports clothing. The range is so good we don't just use it for the gym. Its so good we wear it every day. From hoodies to jogging bottoms, from tshirts to shorts, they have everything you could need for the gym. We have decided to feature the Under Armour Escape Mens Surge Jacket as its one of our favourite jackets on their website at the moment. The jacket is superbly made and has an extra large funnel collar to protect you from all the wintery weather on the way to and from the gym.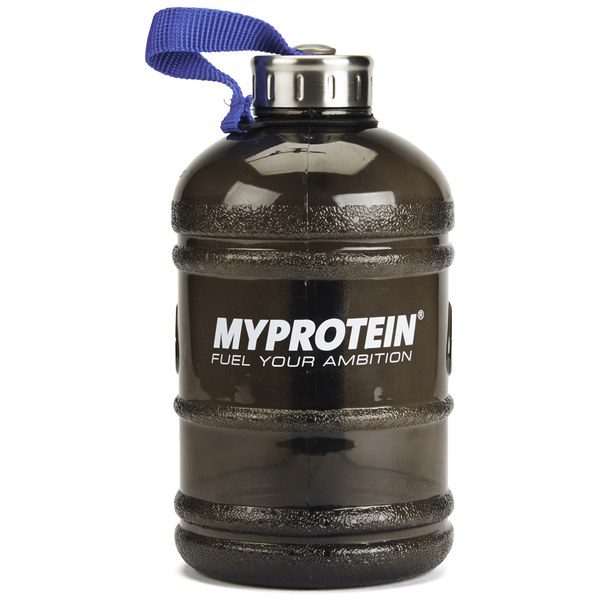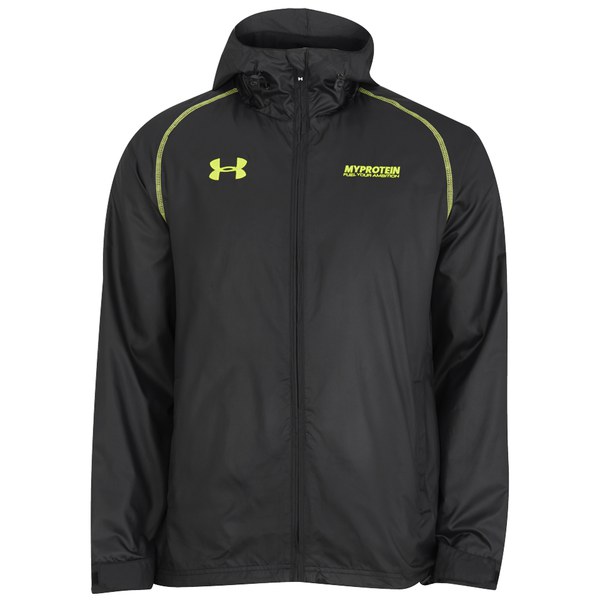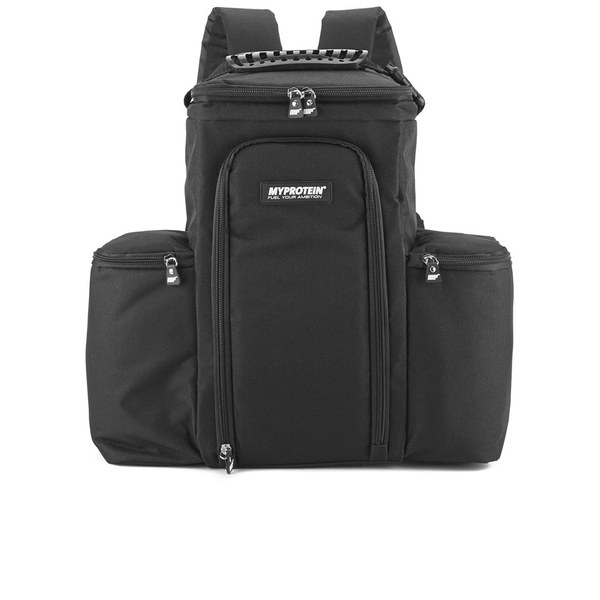 HAUS
Haus is one of our favourite homeware retailers so we had great difficulty in picking items to feature in our Christmas Gift Guide from their vast selection. The first item is a small stocking filler but it is perfect for the budding chef, this is the Gefu Blobby Egg Yolk Separator.  We all know what a tiny bit of yolk can do to a meringue so this small kitchen gadget is a godsend. It not only saves time but worked every time we have tried it. It is designed with ease of use in mind. Its soft silicone bulb is comfortable to hold allowing you to separate as many eggs as your heart desires.  You can buy these directly from the Haus website. The second item we decided to feature is the Nuance Water Jugs. These are one of our favourite design items of 2015. Designed by famous Scandinavian design duo Karina Mencke and Marcus Vagnby, the water jugs are certainly not for hiding away. These wonderfully designed 1.7 litre jugs are a design piece to take centre stage in your kitchen or dining room. Made from high quality stainless steel and weighing surprisingly little for their size they are made with quality in mind. The insides are highly polished while the outsides are tined with various colours from light blue, grey, matte black, brass, brushed steel and copper. Also available in pure stainless steel with polished outer finish and matte inner finish. You can also buy these direct from the Haus website.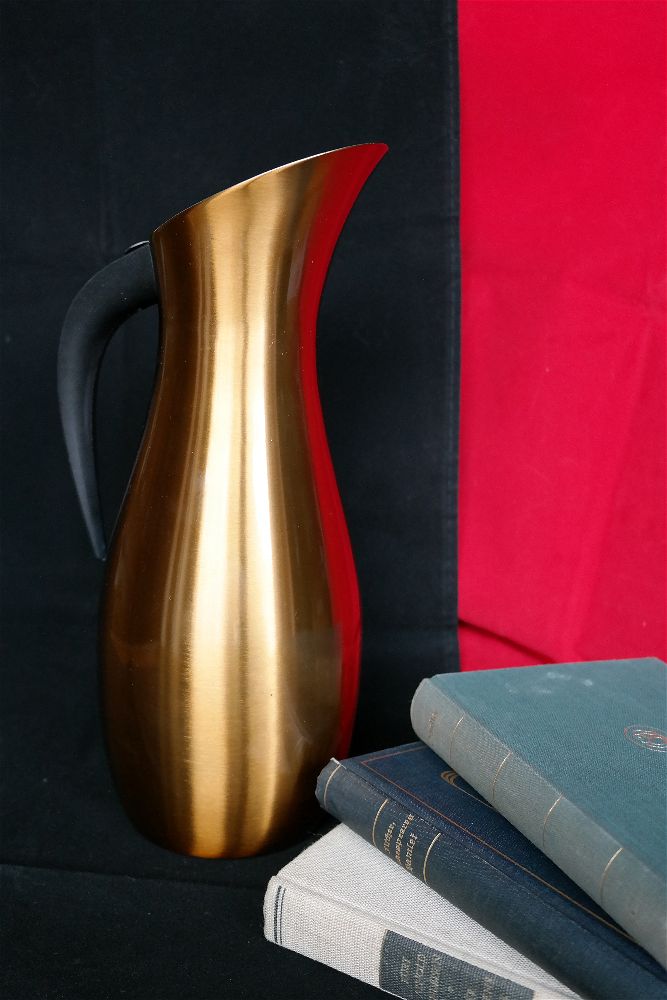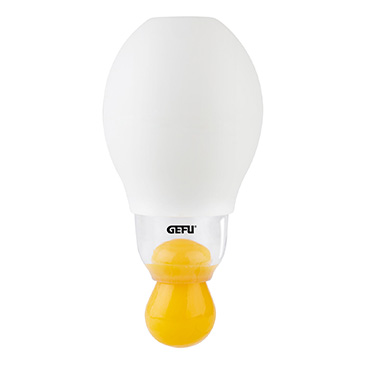 Judge Cookware
Judge Cookware is part of the Horwood Homeware Ltd brand and was established in Bristol in 1896 and is still a family business priding itself on traditional values and excellence in products and services. Judge Cookware stocks a huge range of kitchenware from pots and pans to glassware. It is form the latter which we found, what we think, a perfect gift for someone this Christmas. Do you have a friend or someone in your family who loves to drink tea or coffee? Then we think they will love one of the items from Judge Cookware's double walled glassware range. We absolutely love the Latte Glasses from this range. They have thermally insulated 'air pocket' construction meaning there is no need for coasters. The outside stays cool even with the hottest drinks, never burn your hands again. Each piece is hand blown so completely unique. And thank goodness they are also dishwasher safe!
We also spotted a new item from Judge Cookware that we think would make a great gift for anyone who loves to be creative in the kitchen, this is the Judge Pie Maker. The pie maker makes two deep filled pies in around 15 minutes! The non stick plates mean it is easy to clean and it comes complete with two pastry cutters (one for the pie base and one for the lid). So there is no effort involved. So get your creative thinking hat on and make some amazing sweet or savoury pies. A great gift for anyone who wants to try their hand at making pies.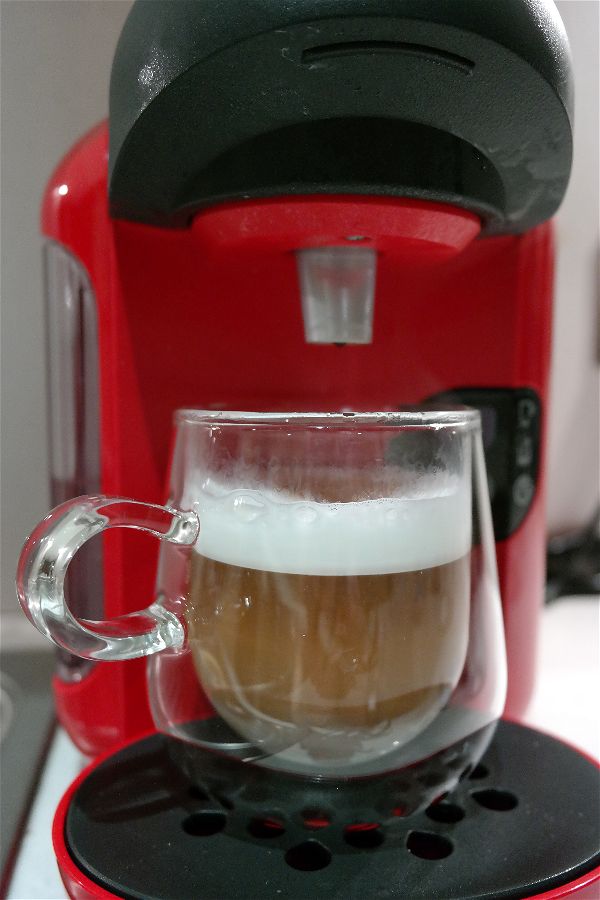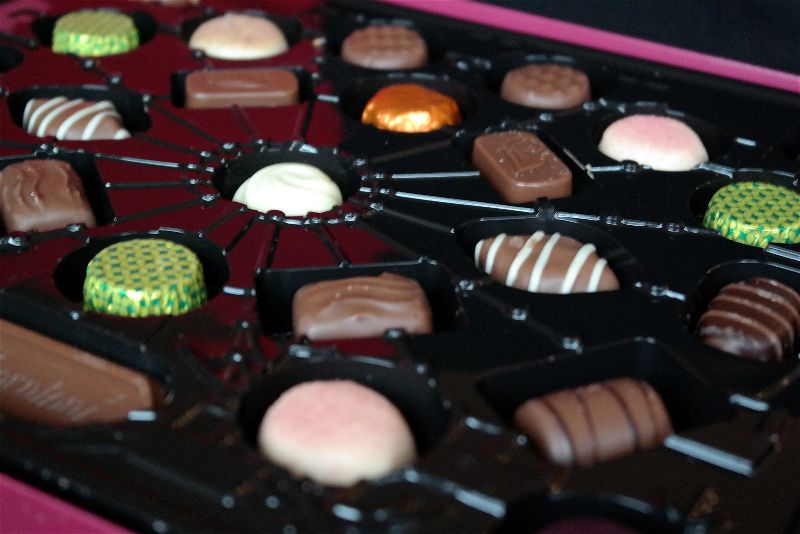 Thorntons
Thorntons is another well-known and reputable brand known by children and adults alike for decades, in fact Thornton's recently celebrated their 100th Birthday! Thorntons was set up by Joseph William Thornton in 1911 who then handed the business to his two sons who made it into what it is today. Thorntons have released a wonderful Christmas range this year and we found it difficult to pick what we wanted to feature in our gift guide. This year we decided to feature the Classics Fairground Favourites chocolate box which contains 26 magnificent chocolates which are themed to fairground sweets and treats. These include the likes of toasted marshmallow, candyfloss and even toffee apple. We love how nostalgic this chocolate box is.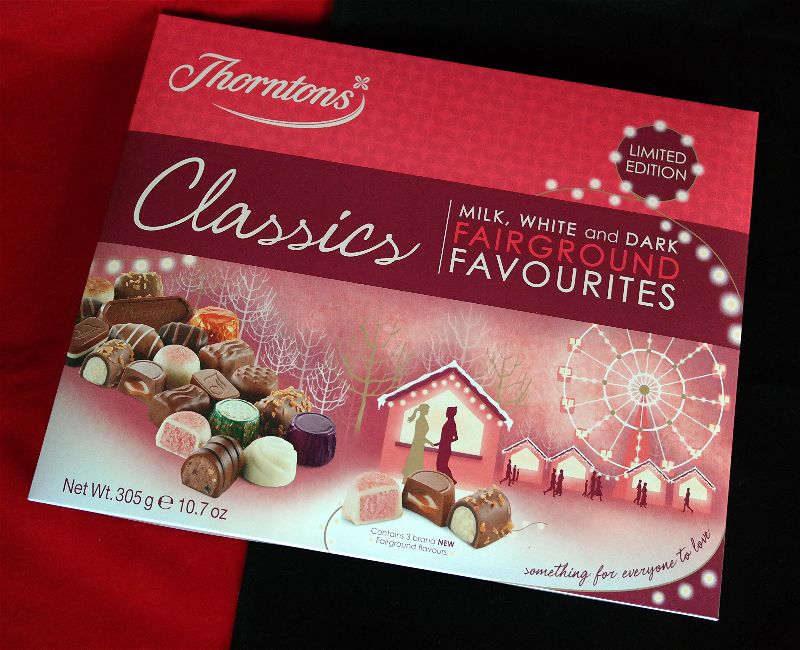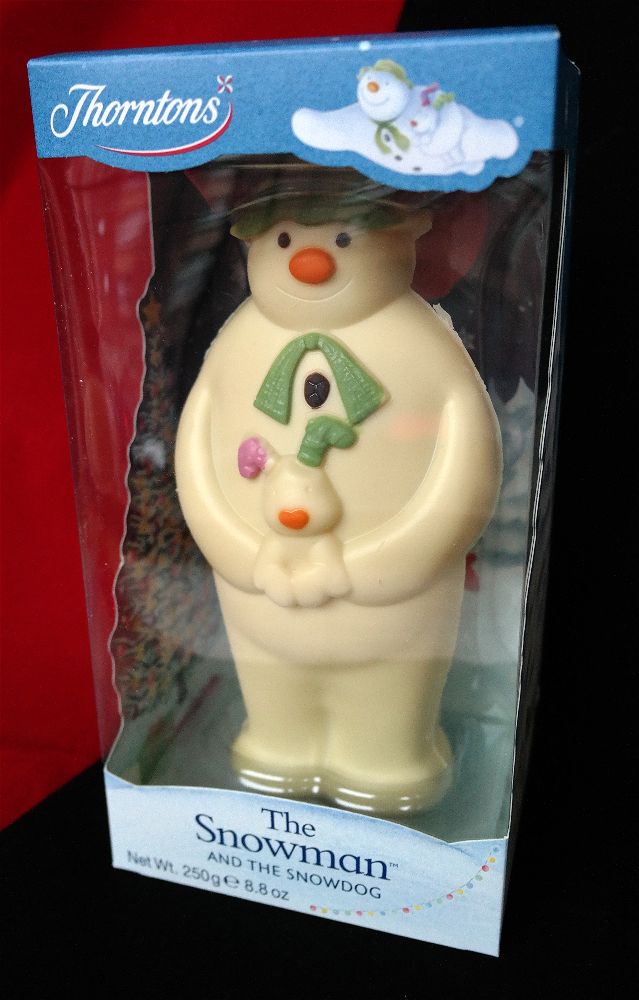 Joe & Seph's Popcorn
Remember the days when you only really ate popcorn and it was always the same generic bland flavour, well Joe and Seph decided to change all that and it's been a massive success! They air-pop their corn opposed to the normal traditional British method of oil and sugar mix. They have also developed a wide range of different flavours. From Strawberry Cheesecake to Mince Pie they have an exciting range of mouthwatering flavours, and this year they have released some very special Christmas flavours. Among the new exciting flavours are Caramel, Maple Syrup and Roasted Pecan popcorn, French Camembert, White Chocolate with Madagascan Vanilla Bean,  Caramel and Spanish Brandy (creating a wonderful Brandy Butter flavour), Mince Pie flavor popcorn, Mint Chocolate popcorn (our absolute favourite). Not to mention their new range of cocktail flavoured popcorn including Mojito, Margarita and Cosmopolitan. Proper grown up popcorn! This year we have to highlight their Christmas Holiday flavour range which includes the wonderful Brandy Butter, Gingerbread Latte and Mince Pie flavours.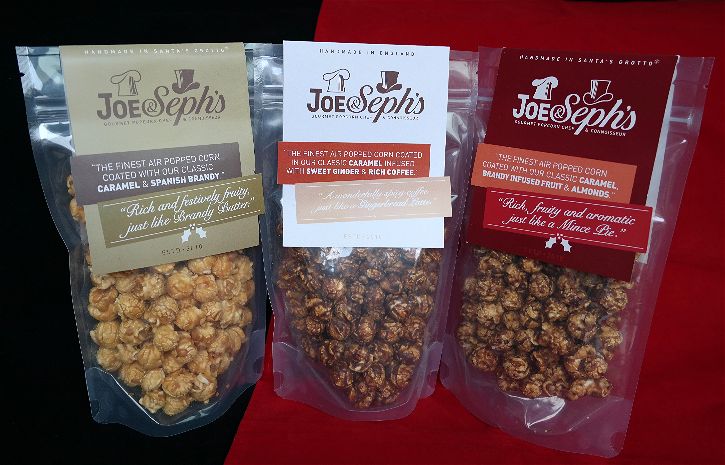 Debenhams Flowers and Gifts
Debenhams is well known for their quality homeware and their dedicated flowers and gifts website is no exception. They take pride in sourcing the best quality products for their hampers and gift selections. As everyone loves to receive chocolate at Christmas (or any other time of the year), we have decided to feature their wonderful Chocolatiers Indulgence gift box which contains a massive 48 milk, dark and white chocolates. Made by Holdsworth these exquisite chocolates will delight any recipient this Christmas. Presented in a wonderful gold gift box with ribbon this box of chocolates is one not to be forgotten.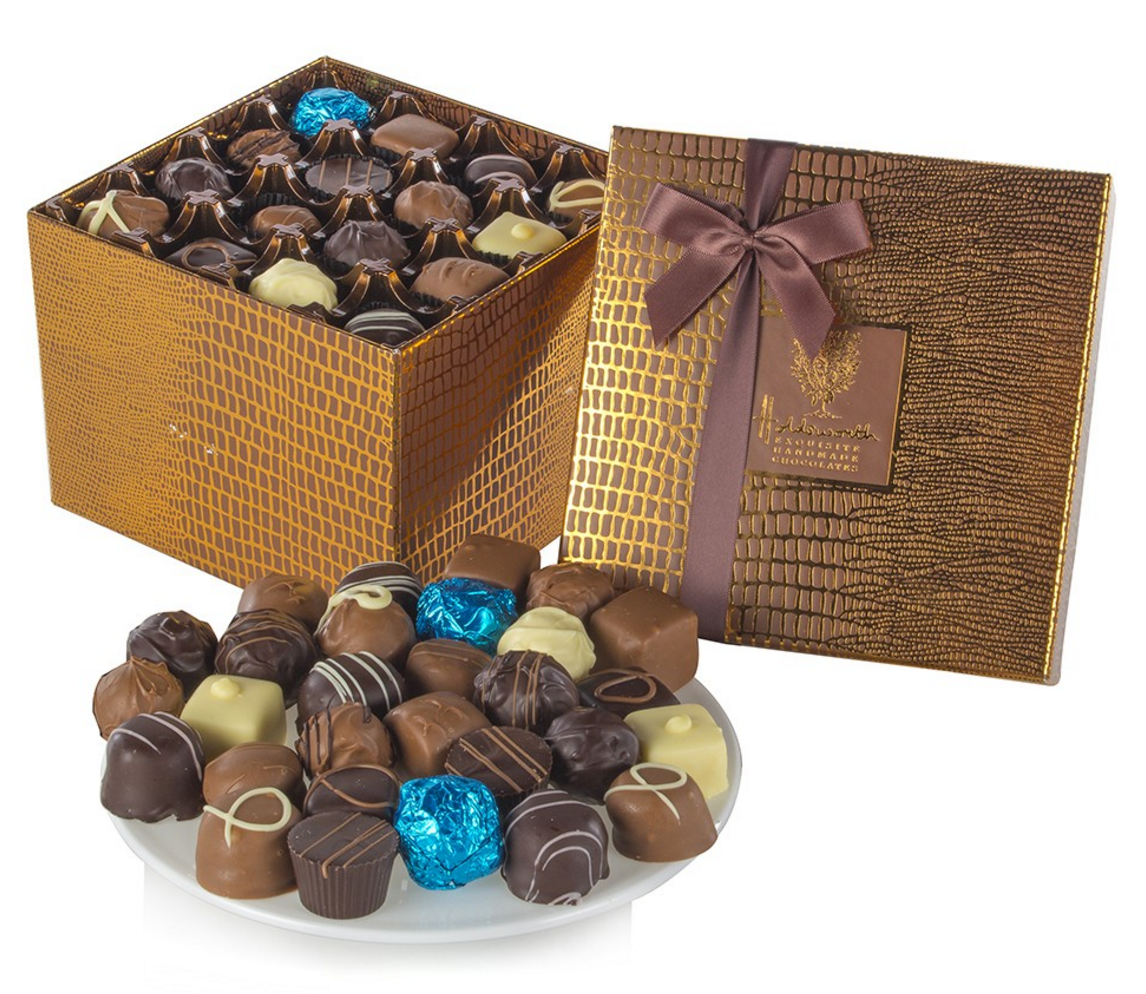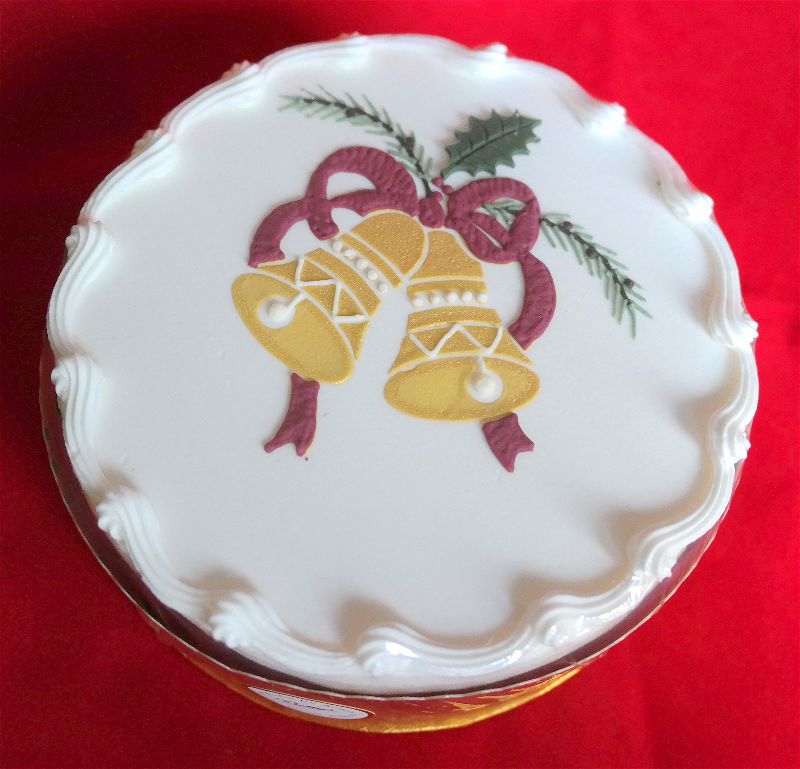 Bettys
We love companies who have long, established and illustrious histories and Bettys is one of those companies. There is a lot of history behind the business and even a little mystery around where the name Betty actually came from! Its far too much to explain here so grab a tea or coffee and pop over to Bettys website to read 'The Bettys Story' about where this fabulous company came from here. Bettys always produce wonderful seasonal ranges and this Christmas they have not failed to impress.
We'll start with the obvious, The classic Christmas Cake. Betty's have created this wonderful Royal Iced Bell Christmas Cake which is made with the finest ingredients with hand piped edges and finished off with a festive ribbon. We think this wonderful Christmas cake should grace everyones Christmas table this year. Betty's have also released a wonderful Vintage Port Fruit Cake in a Tin which we think is perfect for gifting this Christmas. The tin creates a wonderful keepsake tin to keep from year to year. The cake itself is again made with the finest ingredients and topped with plump fruit and nuts. The cake itself is made with vintage port and matured for seven months before it reaches your front door this Christmas.
We thought we had tried every chocolate biscuit going, but we were shocked when we tried Betty's Swiss Chocolate Shortbread, these biscuits are so incredibly buttery, chocolaty and crumbly, all in the right proportions creating the perfect biscuit. We think these might be too good to give away this Christmas, so instead just treat yourself to a box, you deserve these trust us!!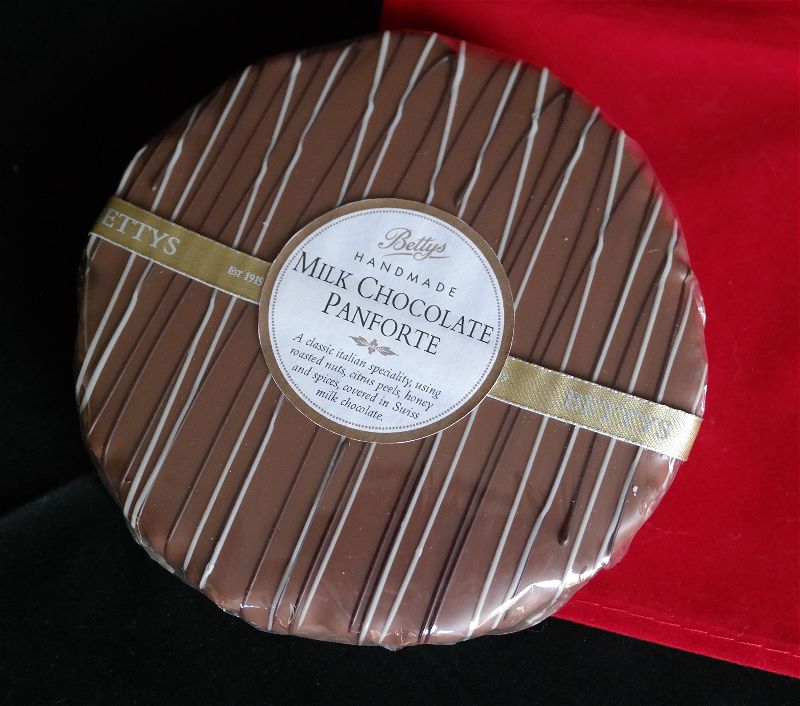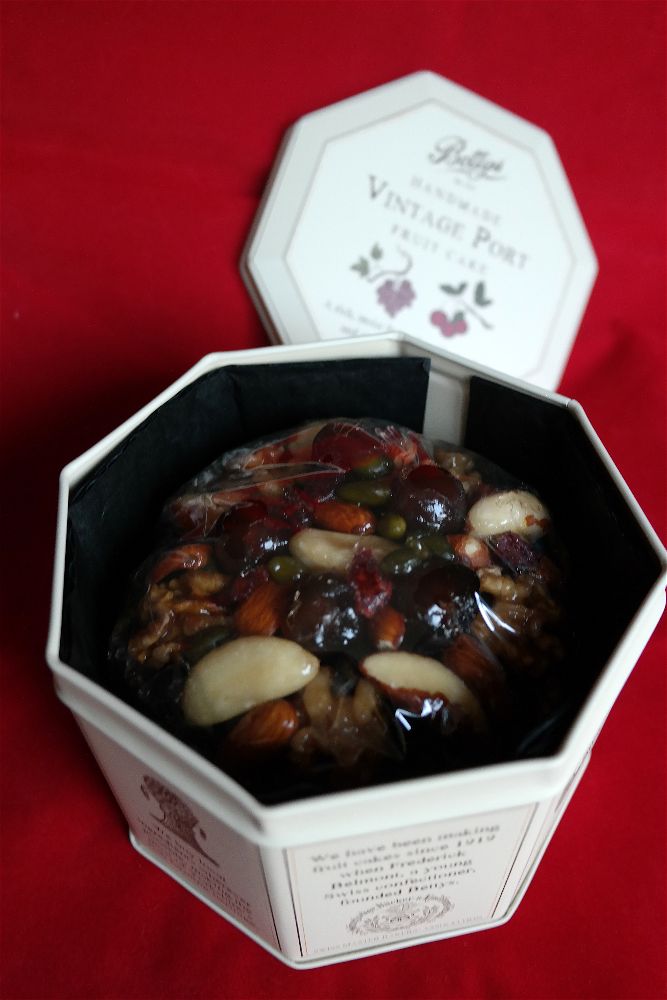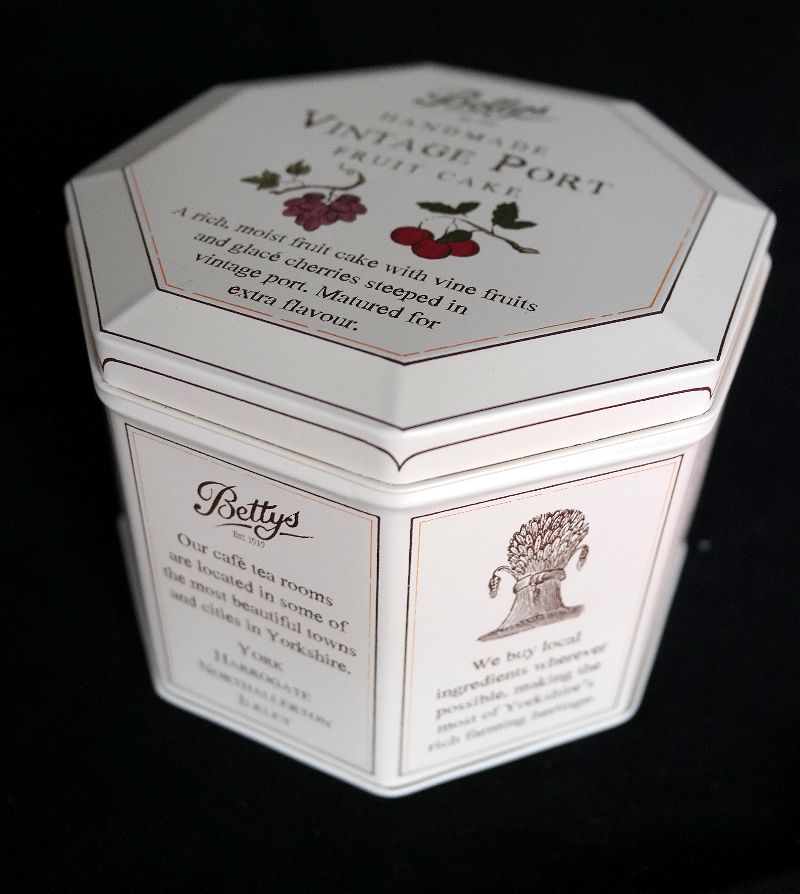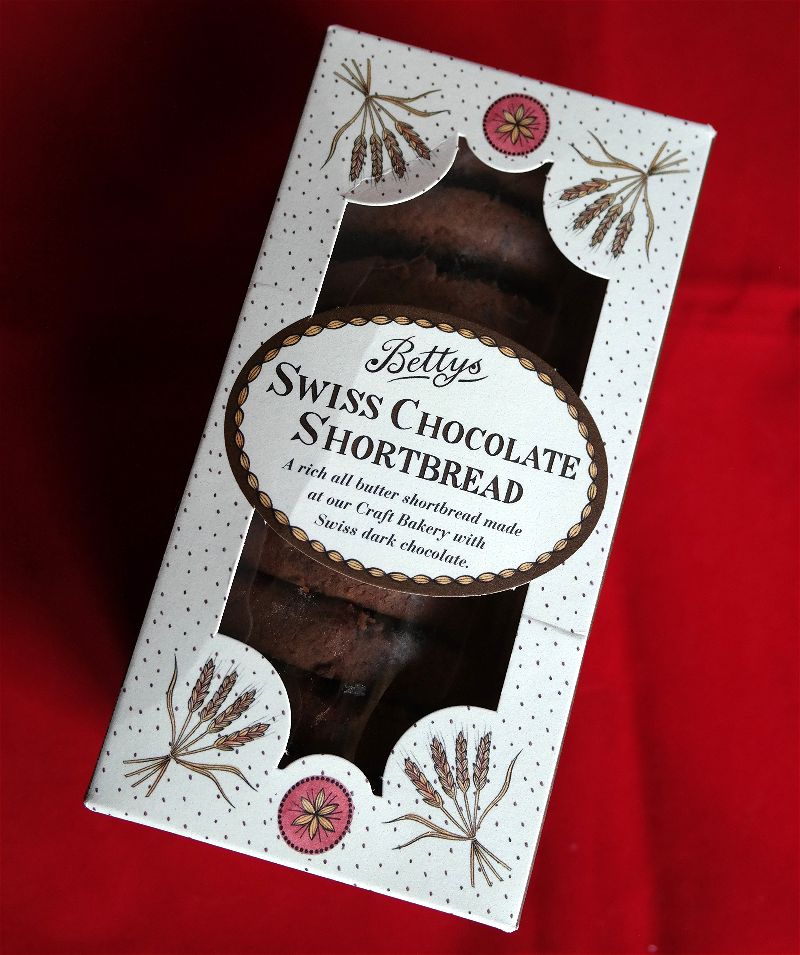 Vivabop
We love the Vivabop saying 'Live Life, Love Life!'. It couldn't be more true. Vivabop is an online retailer of personalised gifts. Who doesn't love getting something personalised at Christmas. It shows a little bit of extra thought went into the purchase. Its great getting a gift which you know is individual to you. Especially if you have an unusual name. For the budding chefs among us, we have chosen to feature their beautiful Personalised Glass Chopping Board with vintage cupcake. We think this is a perfect gift for an individual or even a family. We love completely functional gifts like this.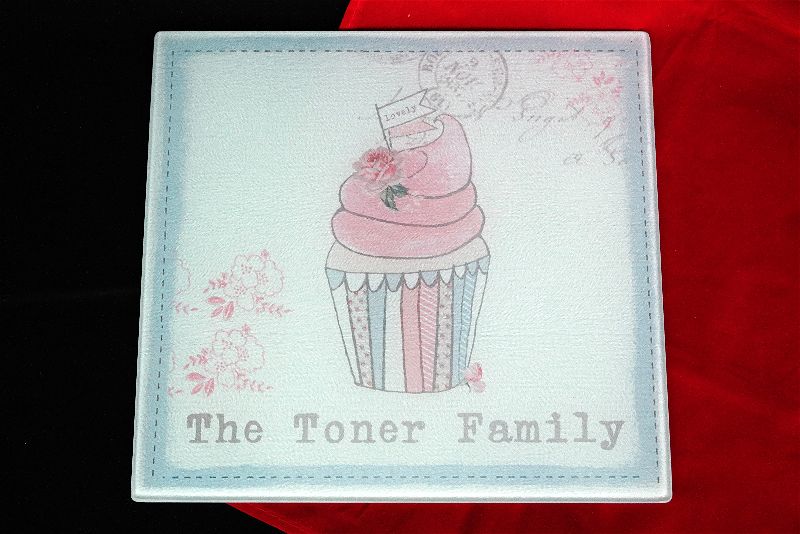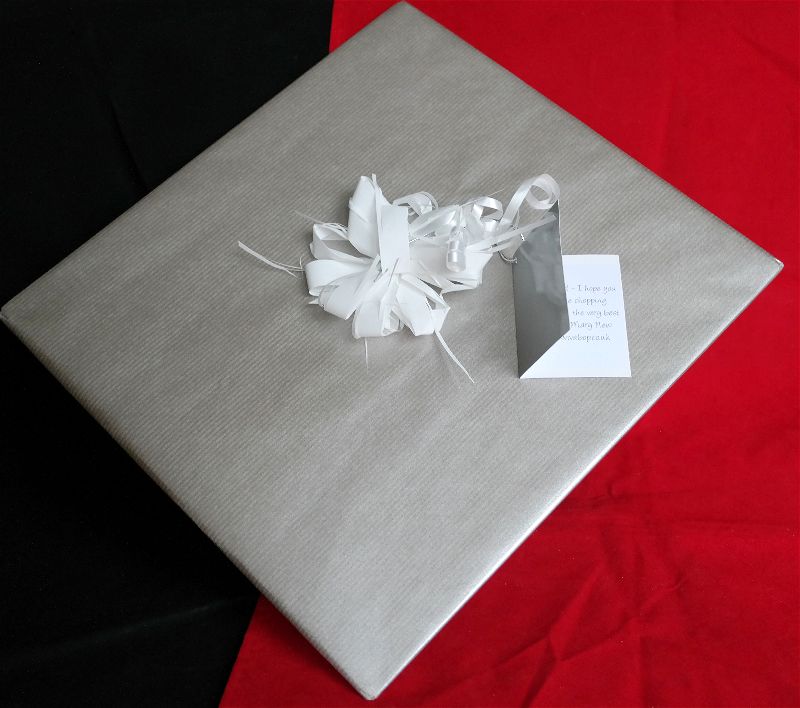 Stellar Cookware
Stellar Cookware is part of the Horwood Homeware Ltd brand and was established in Bristol in 1896 and is still a family business priding itself on traditional values and excellence in products and services. What Stellar Cookware don't know about cookware simply isn't worth knowing. A lot of expertise goes into designing the perfect high quality
kitchenware that we all need in our homes. With this very reason we have chosen to feature a great cutlery set from their range which in our opinion would make a great Christmas gift! The range which caught our eye was Sterling 24 Piece Polished Cutlery Set. The perfect gift if you want to impress. These polished utensils create a dazzling display at any dinner party. The cutlery is made using 18/10 quality stainless steel (knives 18/0) crafted in a modern yet timeless design. Completely dishwasher safe and comes with a Stellar lifetime guarantee. Who wouldn't want to receive one of these gorgeous sets for Christmas?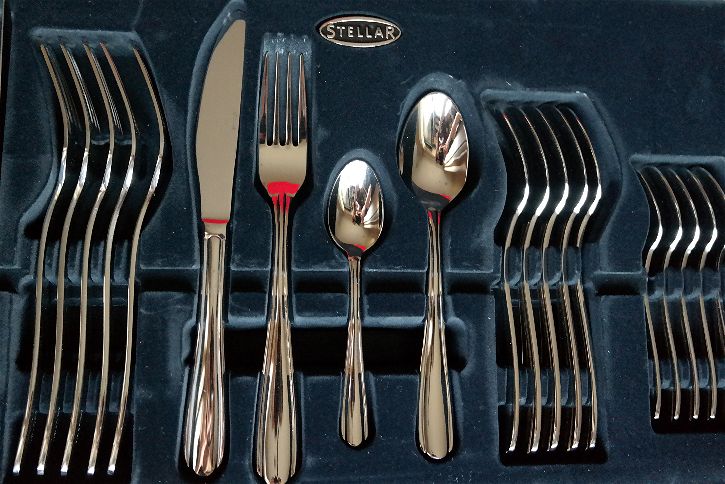 Salter Scales
Scales are, needless to say absolutely essential for baking. Most recipes you need to treat like chemistry, accuracy can be everything in some recipes like Victoria Sponge or Macarons. We have always used Salter scales. This is probably as my mother and grandmothers have always used these scales so I have grown up to trust them and their accuracy. Also their range of designs is becoming ever increasingly popular as people start to take pride in displaying their baking equipment on their worktops instead of hiding them away. Our current version is the Salter Heston Blumenthal Dual Platform Precision Scales. These scales come with two measuring platforms. A standard one measuring in 1g increments and a much smaller platform measuring in 0.1g increments for those smaller amounts of ingredients sometimes required. They also have a great addition of aquatronic technology allowing you to also measure liquids in ml and fl. oz. Oh and they come in a great storage box where ours often stays when not on display. A lot of people don't know how easily damaged scales can be so investing in a good pair and treating them carefully they'll last you a lifetime.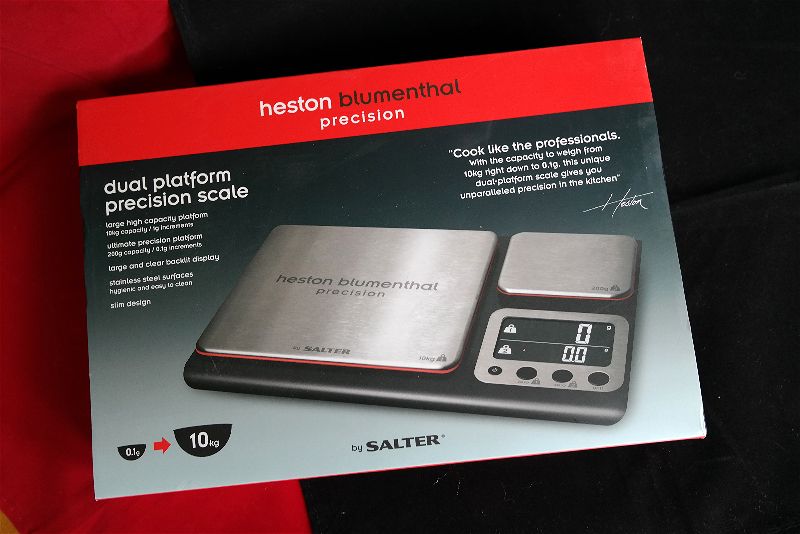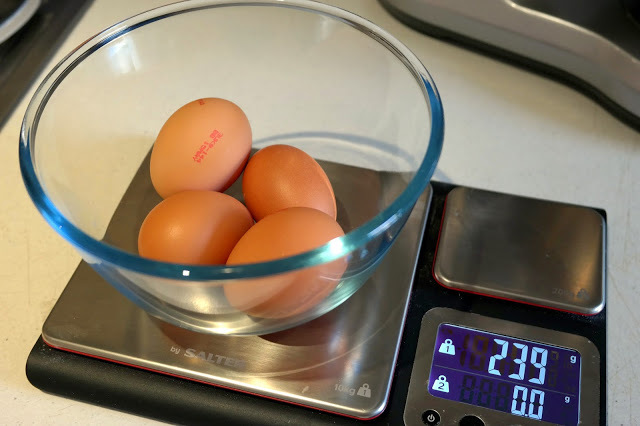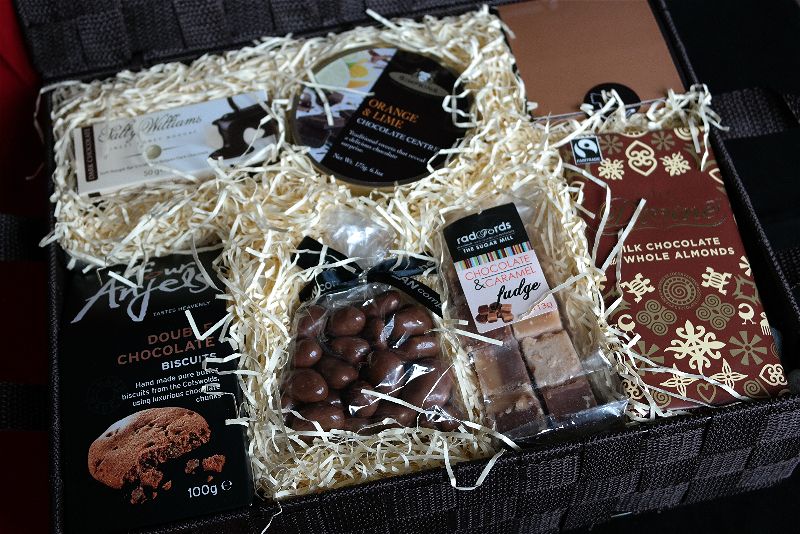 Blossoming Gifts
Blossoming Gifts is a great online flowers and gifts emporium. They have everything you can think of and more. We love their hampers as they come wonderfully presented and always packed full of delicious goodies. We took a look at their Chocolicious Hamper. We love that these hampers come in a lovely presentation box taking the worry out of having to re-pack them once delivered. In the hamper you will find enough chocolate to keep even the most demanding chocaholic happy! A real lucky dip of truffles, chocolates, cookies, fudge, nuts and chocolate novelties. Blossoming Gifts take a real pride in trying to source as much of their hamper contents within the UK.
Ian Flitcroft – Oh Come All Ye Tasteful and The Reluctant Cannibals
Ian is a Dublin based writer whose first novel is called The Reluctant Cannibals. This book was acknowledged as one of the winners of the Irish Writer's Novel Fair competition in 2012 and went on to be listed in the general fiction category of the Amazon Breakthrough Novel Award in 2013 and subsequently shortlisted for the People's Book Prize. With all of these accolades you would be right in thinking that Ian has some great books up his sleeve. We have decided to feature two of Ian's books in this year's Christmas Gift Guide. The first, as mentioned above is called The Reluctant Cannibals. This story centres on a group of food obsessed academics at Oxford University, who form a secret dining society. Without spoiling too many of the details, one of the leading academics in this secret society is diagnosed with a serious heart problem. He sets out details in his will, that on his death, will test the loyalty of both his friends and his dining partners in the secret society. With hints of comedy and evocative and elaborate foodie descriptions of rare and wonderful food this book takes its readers through a rollercoaster of chapters including no little than a dead Japanese diplomat, charges of grave robbing and some slightly mad academics.
The second book we decided to feature, which is more our kind of read is Oh Come All Ye Tasteful. This is a real book dedicated to foodies who want to explore what they have not, and maybe never will have a chance of experiencing in real life. This book is filled with gastronomy delights and recipes to create a true Millionaire's Christmas Feast. Why have plain turkey and stuffing when you could have turkey stuffed with pigeon breast, foie gras, black truffles and a few ortolan. As the author describes this book would help you create a feast that even the most cranky great aunt or begrudging mother-in-law will swoon. Ian is himself an avid collector of old culinary related books and wine, as well as being an passionate cook. So rest assured this book is packed full of details that will have your mouth watering and your mind wandering.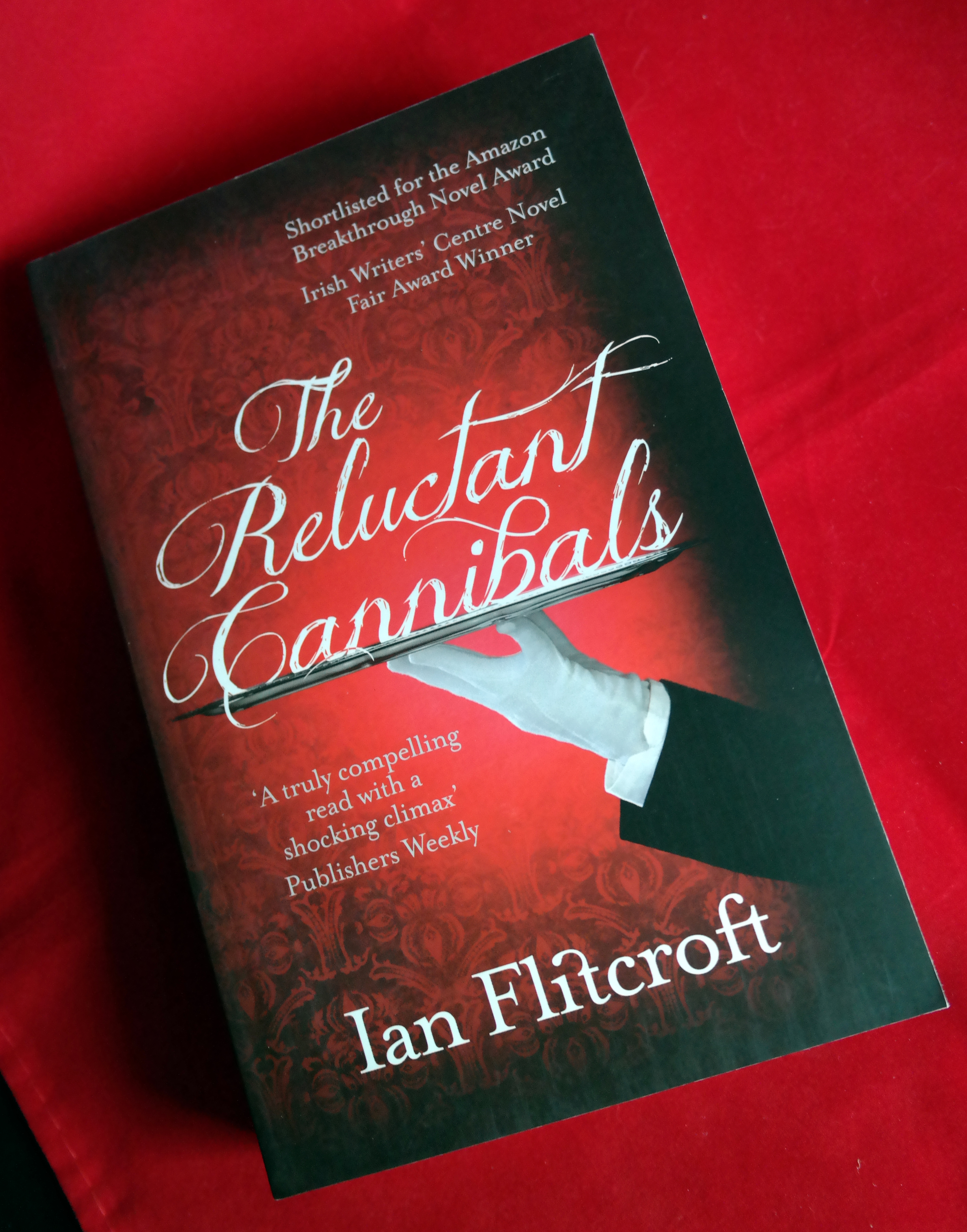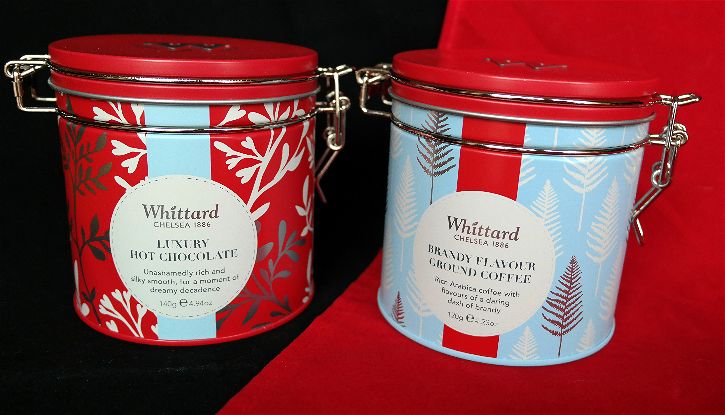 Whittard of Chelsea
We love Whittard of Chelsea's illustrious and long history as one of the most prestigious suppliers of tea and coffee products. We have selected three of our favourite products which are also in their Christmas Gift section this year. This year Whittard has released a wonderful range of teas, coffees and hot chocolates which come in beautiful Kilner presentation tins. We decided to try the Luxury Hot Chocolate in the Kilner Tin. The hot chocolate itself is unashamedly rich and silky smooth. There is no better drink on a cold winters night than a big mug of luscious hot chocolate topped with marshmallows. Likewise we decided to try the Brandy Flavour Ground Coffee in the Kilner Tin. Combining the flavours of brandy and coffee is not something which we had ever considered before but it works exceptionally well. Using the finest Arabica coffee beans flavoured with a hint of brandy this drink is sure to warm you up.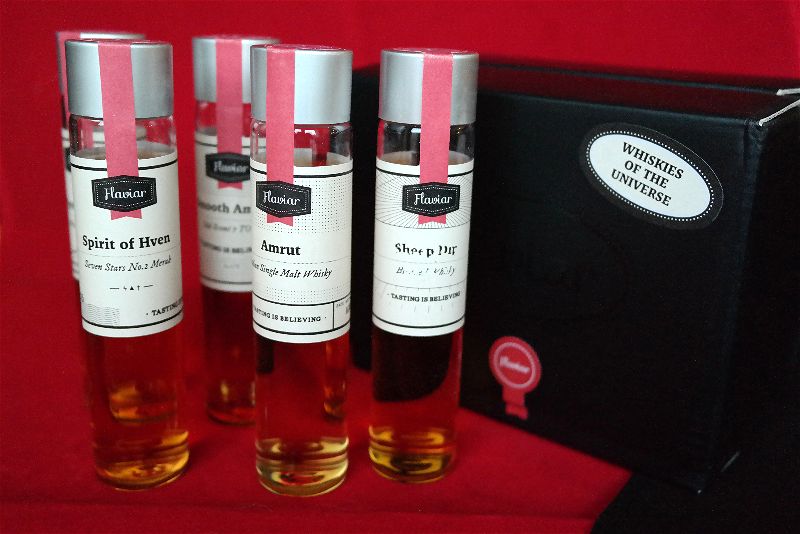 Flaviar Tasting Packs
Tasters of drinks delivered directly to your door, this is actually a thing thanks to the thoughts of Flaviar. Flaviar offer either individual purchase of taster packs of subscription to receive a different taster pack each month on an ongoing basis. So whats in these taster packs? There is a vast array of different options to suit all tastes. From Scotch &The Islands pack, Here Be Pirates, Yo-Ho! Pack or even Whiskies of the Universe pack plus many more. Each pack contains 5 small vials / bottles of 5 different whiskies for you to try. The packs are designed with the correct measures for 3 people to taste. Or two if you're feeling a little more generous. The amazing thing is that if we take the Whiskies of the Universe pack as an example, it would cost EUR 323 (£234 at the time of publication) to buy normal full size bottles of these whiskies if you wanted to try them all. For just EUR 39.99 (£28 at the time of publication) you can order a tasting pack from Flaviar! We think this is amazing. There are so many famous spirits and alcoholic drinks which we want to try but don't want to commit to a full bottle. In the Whiskies of the Universe pack you have the choice to try 5 different whiskies including Amrut Indian Single Malt Whisky, Tyrconnell 10 Year Old Madeira Cask Finish to the Spirit of Hven Seven Starts No. 2 Marak Single Malt Whisky. You can also buy full bottles of selected drinks should you try one of the taster packs and find a new favourite.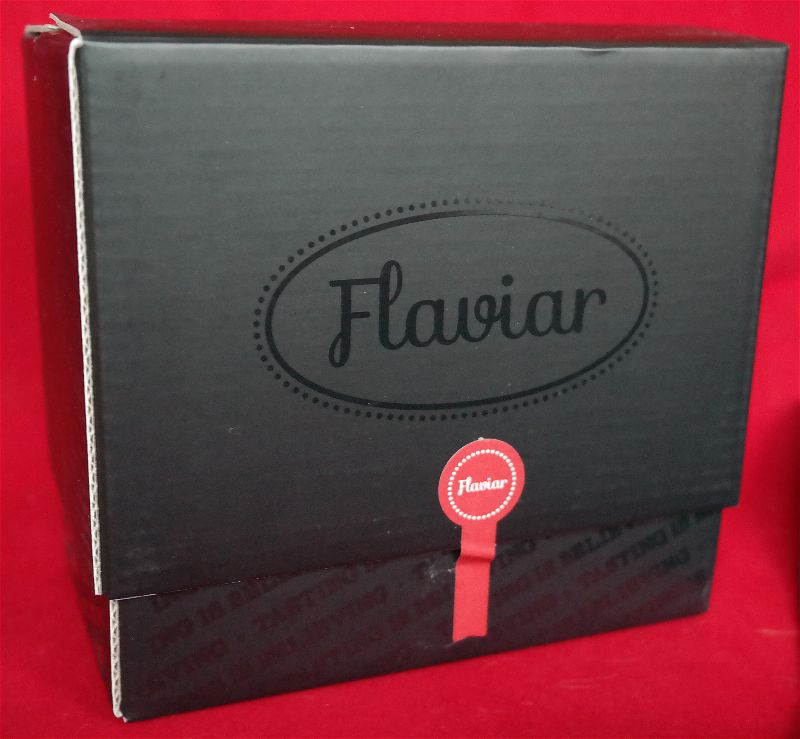 Appleyard London
Appleyard London is a wonderful online gifts boutique selling flowers, gift sets, plants, wines and hampers. A great stop if you're stuck for a gift idea for someone. We have chosen to feature their Diabetic Treat Box in our gift guide this year as it is often hard to find diabetic specific hampers which contain treats that anyone would actually want to receive as a gift. Diabetic or not, anyone would be delighted to receive this Diabetic Treat Box this year. Packed full of treats including Diablo no added sugar cream filled milk chocolate wafers, Diablo sugar free chocolate striped peanut cookies, Diablo sugar free dark chocolate with hazelnuts, Diablo sugar free strawberry and cream sweets, and a jar of each Stute diabetic Morello Cherry Jam and diabetic thick cut marmalade. All wonderfully presented in a red gift box.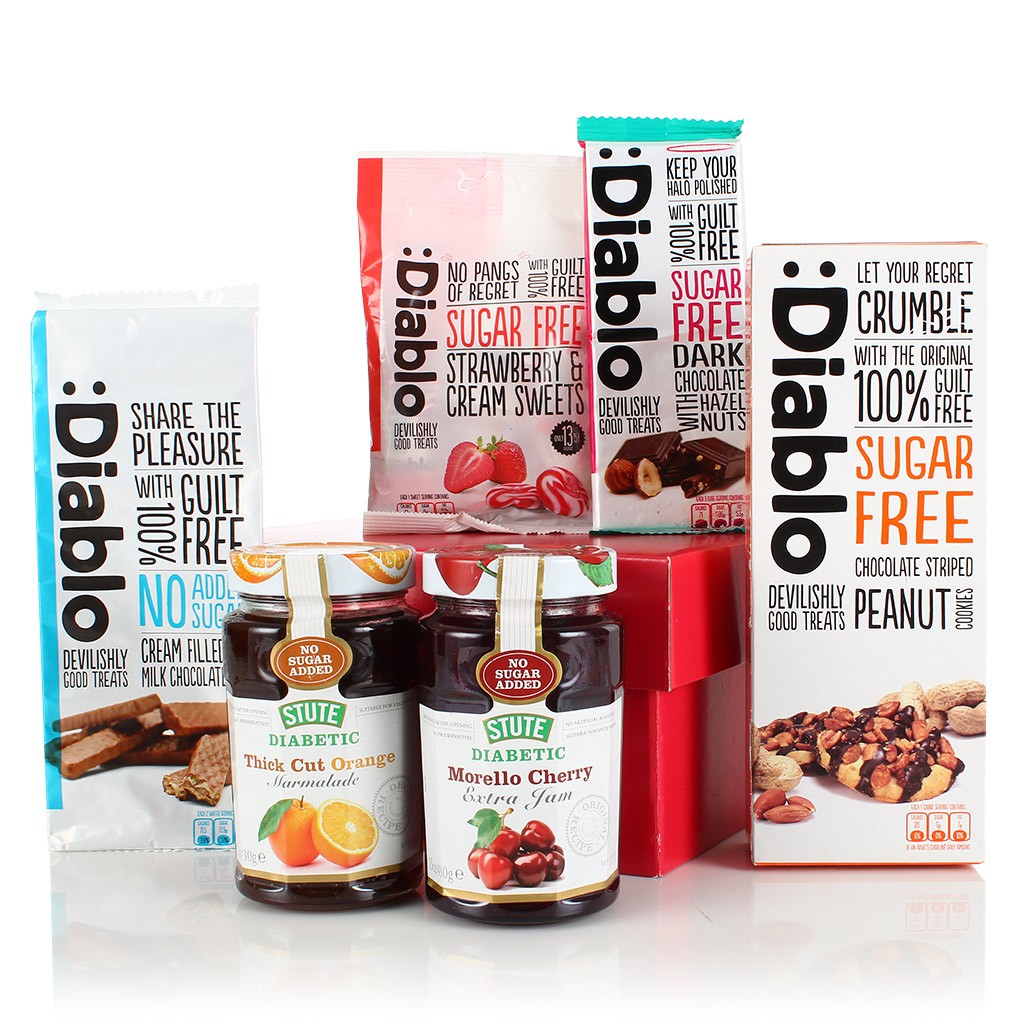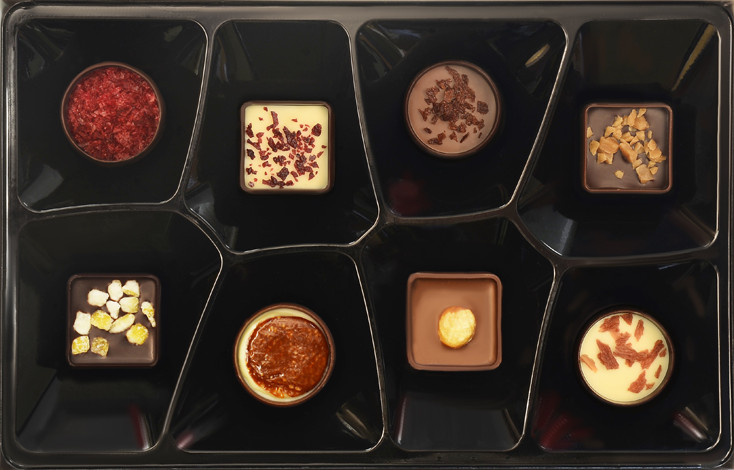 Butlers Chocolates
Butlers Chocolate is Ireland's favourite luxury chocolatier for over 80 years, being originally founded in Dublin in 1932 by Marion Butler and then bought in 1959 by the Irish Sorensen family who still own 100% of the business today. Butlers Chocolate takes pride in their heritage, even offering the 'Butlers Chocolate Experience' which allows you to see behind those secret chocolate factory doors. This years Christmas range contains a lot of classics, but classics done exceptionally well. Who doesn't love a good box of chocolates at Christmas! Our favourite box this year is Butlers Artisan Collection which contains 24 chocolates made up of truffles, pralines, caramels, and fruit purées in milk, dark and white chocolate. The selection includes Raspberry Double Trouble, Madagascan Vanilla Ganache and Almond Cappuccino. We also adore the Festive Menu box which is a stunning new festive-themed collection of Butlers Dessert Chocolates, presented in beautiful red presentation boxes. The selection of eight desserts includes Pomegranate Panna Cotta and Midnight Ginger. If you're after something small as a stocking filler then we recommend Butlers Red Christmas Decoration which not only a Christmas decoration for years to come but it's packed full of delicious truffles!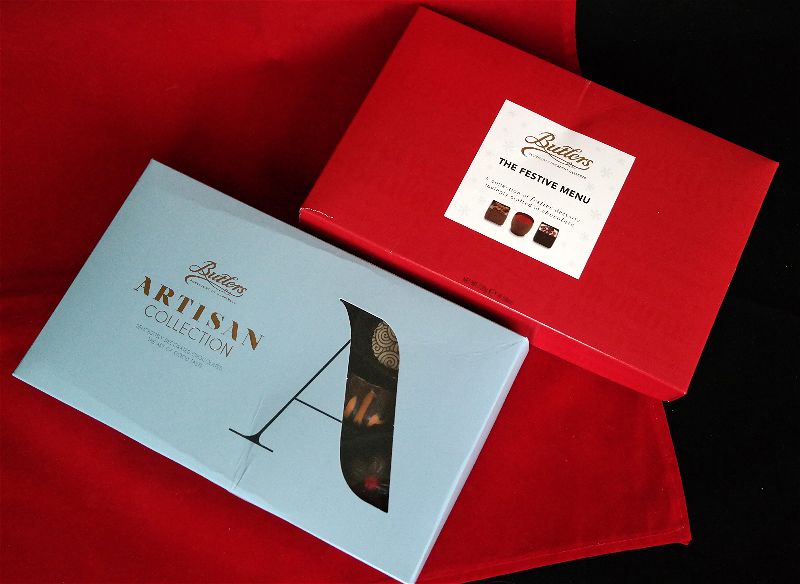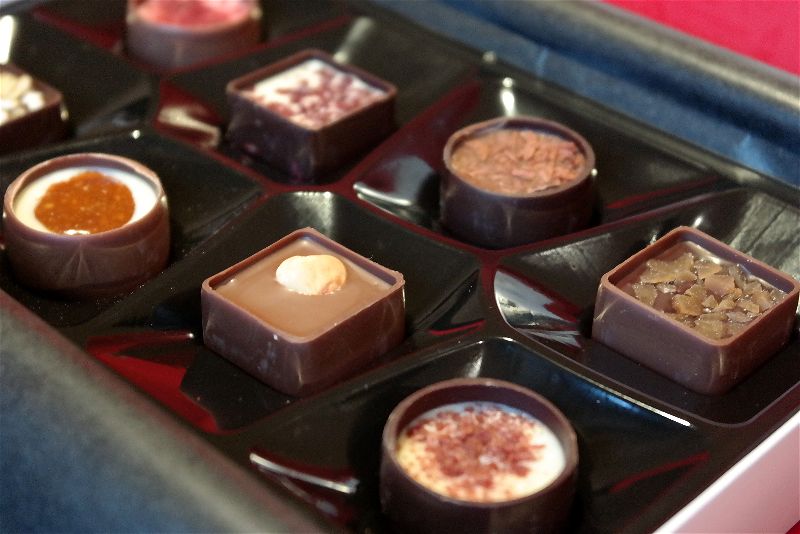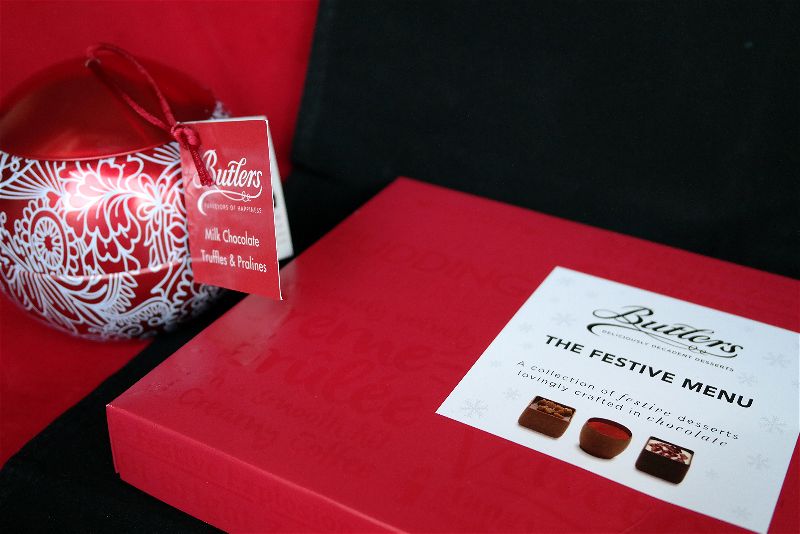 Angela Chick
Angela Chick is an amazing illustrator. Anyone who has not had the privilege of hearing about her before should certainly fix this immediately by visiting her website. As well as her own range of greetings cards and gifts she has worked on a range of projects from illustrating content for commercial clients to magazines and creating soft furnishing textiles. And in our opinion most importantly, She likes to draw with the hopes of making people smile. In 2012 she decided to go full time with her illustration business and has since been featured in magazines such as Oh Comely, Vogue, Country Homes & Interiors and Anorak. We have decided to feature the Treat Money Change Purse which is beautifully illustrated with lots of foodie items such as ice lollies and biscuits, making for a beautiful accessory. Although it is technically a change purse the purse is shown on the website with jelly beans spilling out of it. We think this is a far better purpose for it. Keep the change in your pocket, your jelly beans in this wonderful purse.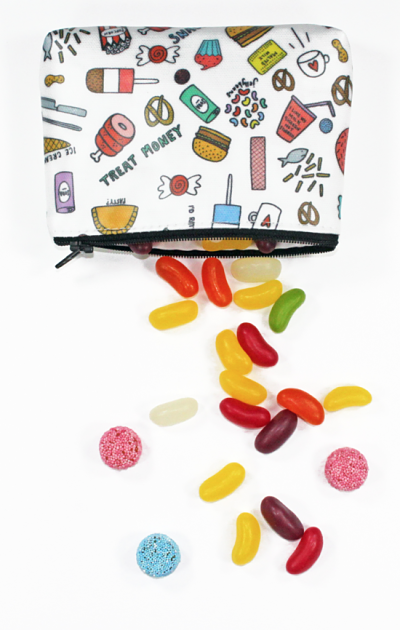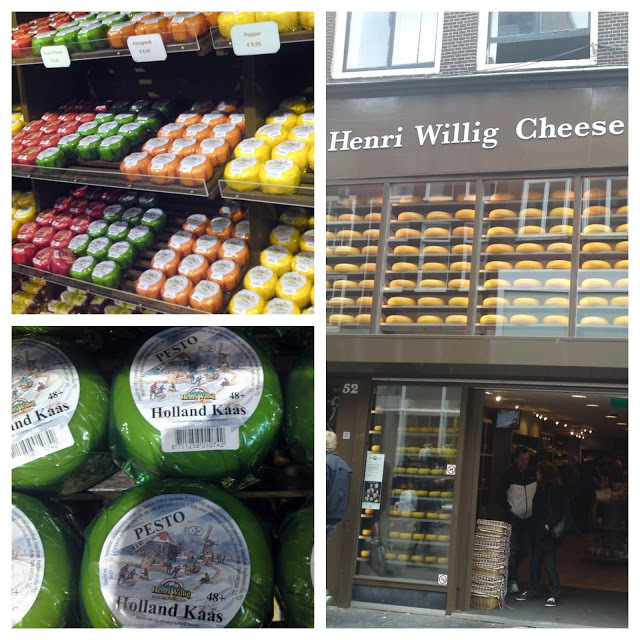 Henri Willig Cheese
Most of you will know who much we adore the Netherlands and it doesn't stop there. We are massive fans of Henri Willig cheese. Henri Willig's traditional Dutch methods of making cheese attract over a million tourists annually to their farms in the Netherlands. If you're ever in the Netherlands keep your eyes open for their 12 stores. But don't worry, Henri Willig has exceptional customer service meaning you can order all the cheese you need online from their website! This Christmas we highly recommend their wonderful Tulip Gift Basket. This gift basket contains four different delicious Gouda varieties of cheese (Natural, Herbs, Cumin and Smoked). Also included in the basket is a cheese slicer and some traditional butter bon bons. This would make a wonderful Christmas gift for someone who enjoys cheese. We also have to make special note of Henri Willig's newest cheese addition, Coconut Cheese. Coconut and cheese isn't a pairing you immediately think of but we think the flavour combination works really well. We think this cheese works well with dark chocolate, port or red wine. It has a wonderful refreshing tropical flavour which we think everyone should try. One of our all time favourite cheese is the Herbs and Garlic cheese. It works so well in cooking and simply enjoying it with some biscuits and wine. It has such a great flavour, this one's not to be missed! Another unusual cheese is the Lavender Goats Cheese. This goes wonderfully with some savoury biscuits and is worth a try. To be added to their website soon!
We have an amazing exclusive discount code specially for our readers. Simply enter BBCGG215 at checkout to receive 10% off your order. Available until 31st Dec 2015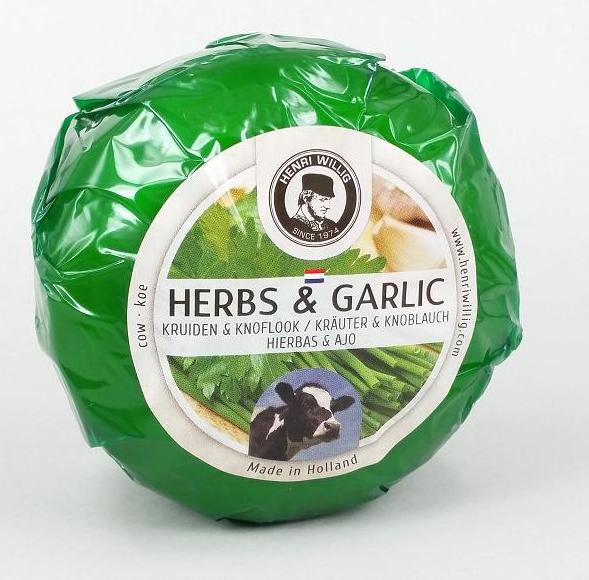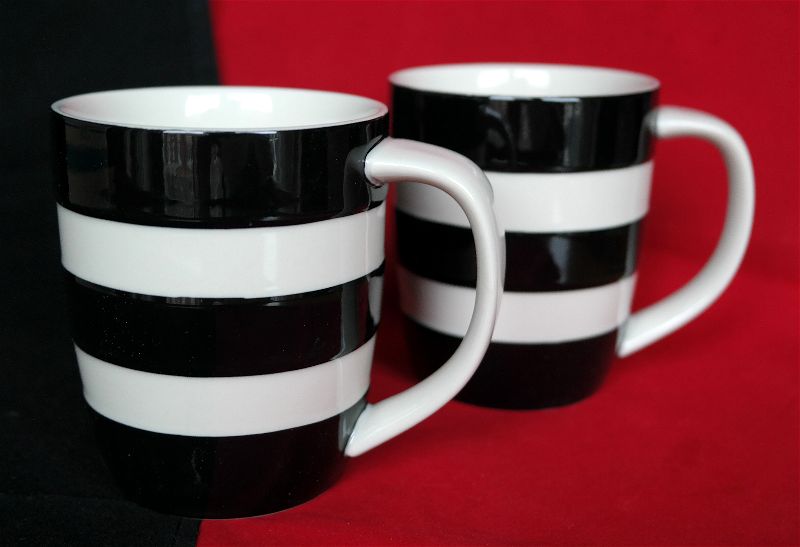 Cornishware
T.G Green and Co., makers of the finest Cornishware first began producing the iconic blue and white banded Cornishware in the 1920's and the business and grown steadily since then with the design being more desirable than ever in kitchens and homes across the country. In recent years they decided to expand into other ranges of colour still maintaining the same iconic design. We love the sturdiness of these mugs. We use them every single day in our own home and highly recommend them for either a Christmas gift or for a treat for yourself. We own the traditional Blue and White, Red and White and most recently the Black and White mugs. All colours are striking and always appear modern, yet sympathetic to their traditional design. If mugs aren't your thing they make a huge array of different kitchenware or accessories from mixing bowls, teapots, plates to dog bowls.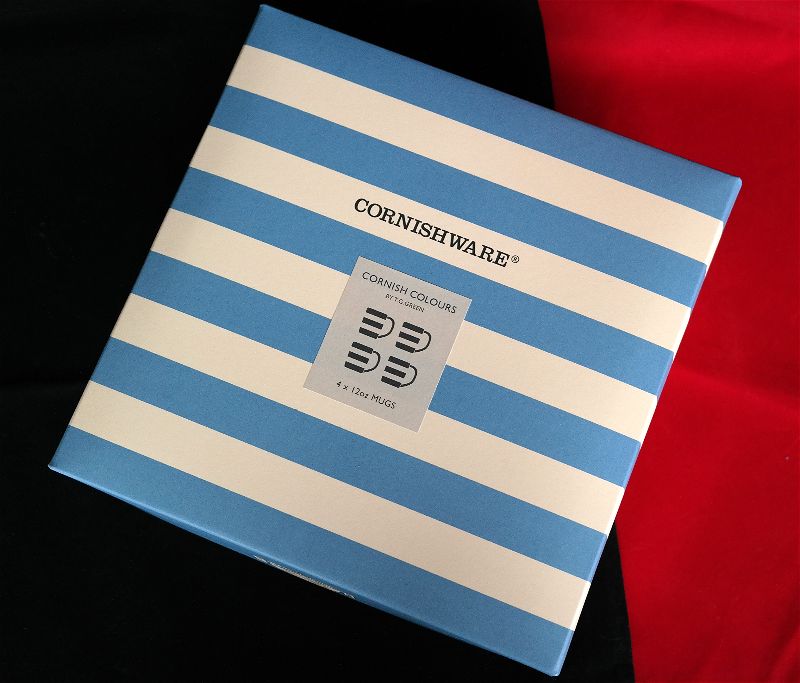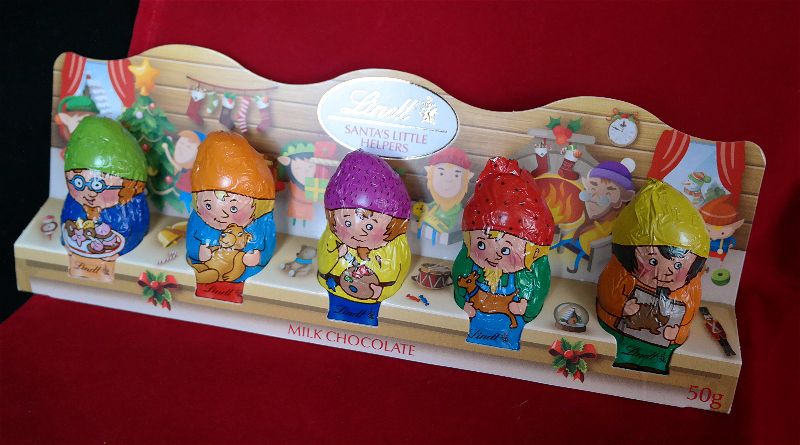 Lindt
Lindt always knows how to do Christmas well and in our opinion no Christmas is complete without receiving some Lindt chocolate of some sort. We have chosen two items from their wonderful Christmas 2015 range. We absolutely love Lindt's Santa's Little Helpers pack which contains 5 milk chocolate elves. If you're looking for something to replace the usual selection box why not consider Lindt's Santa Sleigh which contains a milk chocolate santa, a reindeer and some milk chocolate bears. If you love your Christmas trees like we do you'll love Lindt's Bear Tree Decorations which are a set of 6 milk chocolate bear decorations complete with string to hang them on your tree.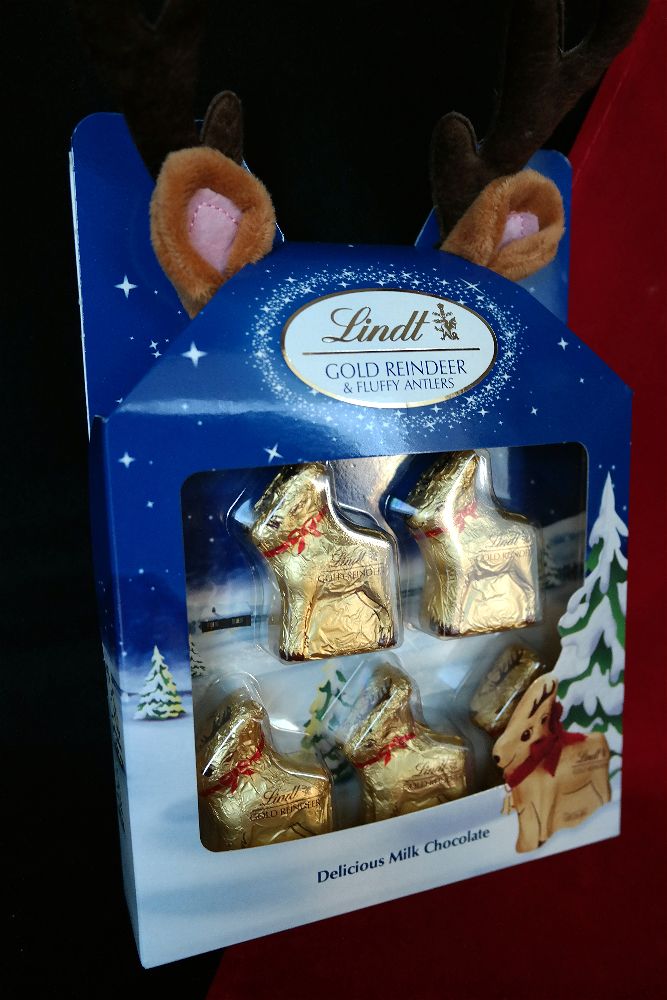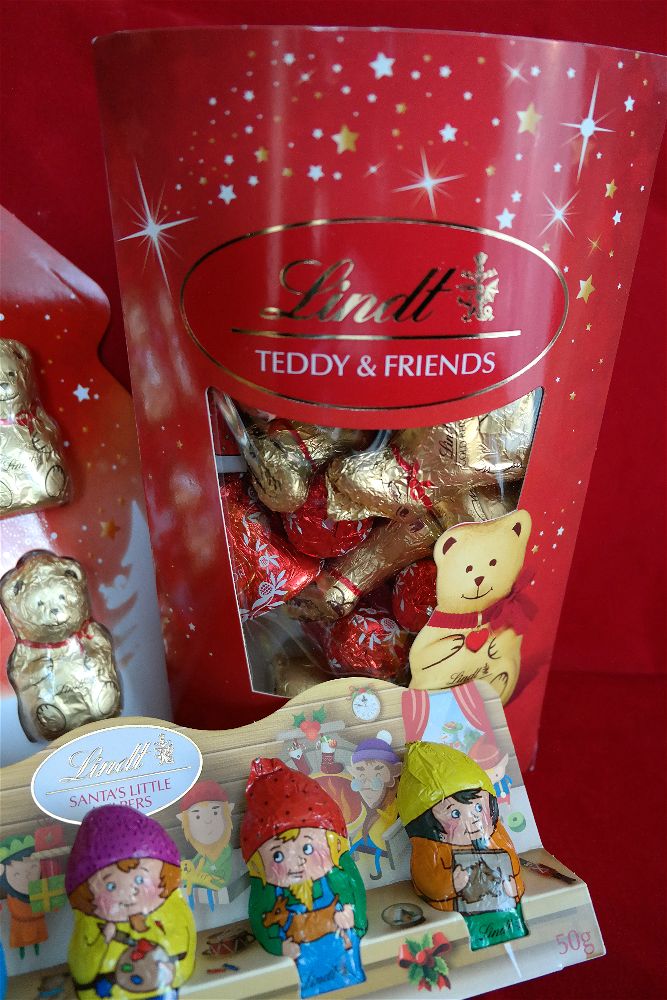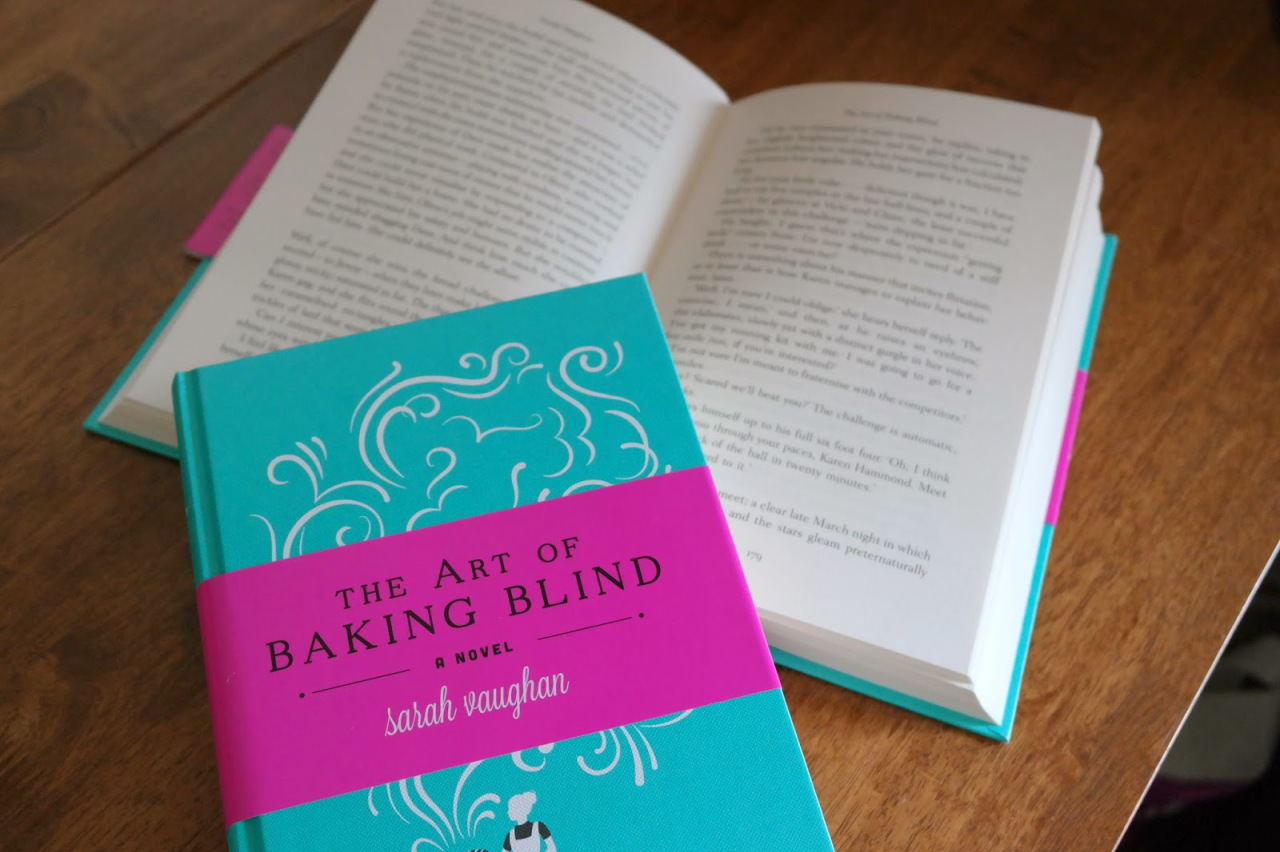 The Art of Baking Blind by Sarah Vaughan
We don't often write reviews for books but when we do they are always recipe books, not novels. So we were intrigued and enticed when we were introduced to a baking novel for the first time. The whole concept seemed pretty strange to us and we couldn't imagine what the plot could be. We just loved the beautiful turquoise and pink cover!
First of all we'll give you a brief introduction on the author Sarah Vaughan. Sarah has always had a fascination in writing from a very young age and ended up working for The Guardian as a news reporter before her big break as a published author. And so the journey of 'The Art of Baking Blind' began…
The book itself runs two story-lines which are intertwined and linked but at the same time kept somewhat separate. The first storyline follows the life of a famous and extremely talented Mrs Eaden. Kathleen Eaden's character is very much the 1960's version of the likes of Nigella Lawson. A domestic goddess and wife of a supermarket magnate George Eaden. Determined to keep up the persona of the perfect housewife and fulfil her husband's dreams of a large family.
After the icon of the Eaden and Sons supermarket chain, Kathleen Eaden passed away the family business decides to start the search for the new Mrs Eaden, a face to represent all the store's key values and portray in image to match that of Mrs Eaden. This is where the story starts to intertwine.
The search for the new Mrs Eaden takes the form of a competition, much of which readers will see similarities in popular baking competitions such as The Great British Bake-Off and similar shows. This storyline introduces a selection of new characters all with their own stories to tell, all with their own secrets they are often hiding behind persona's of perfection.
You will find snip-its of Kathleen Eaden's famous book 'The Art of Baking' throughout this novel perfectly placed into the storyline. This really adds to the overall feel of the book. You can tell that the author, Sarah loves baking herself as this book is written for someone with a love of baking as well as the excitement and competitiveness of a competition. Just like a cake this book has many layers, and characters to savour and enjoy. Can you call a book delicious, yummy or even mouth-watering? Perhaps you can for this book.
Hope & Glory Coffee
We love the opening line on Hope & Glory's website. Hope & Glory is a coffee company set up by coffee lovers for coffee lovers. This is the best way to sum them up. From their base in North Lincolnshire they roast some amazing speciality coffees, to order. This ensures they are as fresh as possible! All their coffees are personally selected by a pair of experienced coffee tasters (What a job!, right!). They roast their own coffee on site in a small batch roaster. In total they have travelled more than 100,000 miles around the world sourcing the best coffees they can find, what dedication! With amazing coffee in the bag they decided to up their game this Christmas and have released various coffee hampers. We decided to check out their Cafetiere Coffee Gift Basket. These come in two sizes (based on the cafetiere size), the 3 cup or the 8 cup. Both boxes come complete with a 250g pack of freshly brewed Hope & Glory Coffee. So on Christmas day you, or whoever is lucky enough to get one of these gifts from you is able to open their present, stick the kettle on and enjoy a freshly brewed cup  of coffee.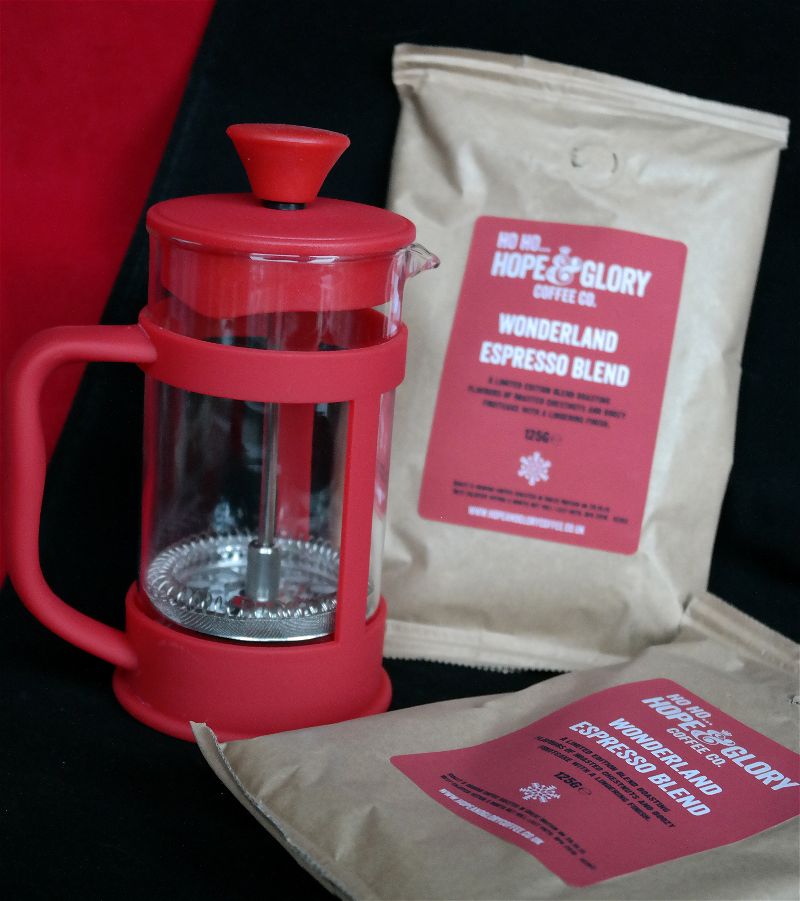 Tipple Tails – Really Great Fruit Cake
Tipple Tails is owned and run by Jane Stammers. Jane started off baking her fruit cakes for her family at Christmas. This soon spread to other family occasions. As the fame of her fruit cakes spread she soon found herself baking them for friends birthdays, christenings and of course Christmas. Jane decided that she should start selling these wonderful fruit cakes online and so Tipple Tails was born. We love how these fruit cakes come complete with a tin, it makes them perfect for gifting. Jane assures us that the tins will keep the fruit cakes fresh for up to a year, however we find it hard to believe anyone would leave one of these delicious beauties hanging around that long!
The Tipple Tails Ginger Tingle fruit cake won 2 Gold Stars in the Guild of Fine Food Great Taste Awards in 2014, and the Cherry Orchard fruit cake won a Gold Star in the Guild's 2013 Great Taste Awards. This brings us onto the different varieties which are available. Cherry Orchard, Ginger Tingle, Cinnamon Pippin and the latest creation Coco Bazaar. We decided to try Jane's latest creation Coco Bazaar this Christmas. This is an exotic & luxurious Chocolate Fruit Cake, full of flavours of the east; Chocolate, Pistachios, Honey, Cardamom & plump juicy vine fruits, & laced with heady Rose Geranium & Turkish Delight Liqueur. Whats not to like about that! While Tipple Tails undergoes some website revamp you can continue to buy Jane's wonderful creations here.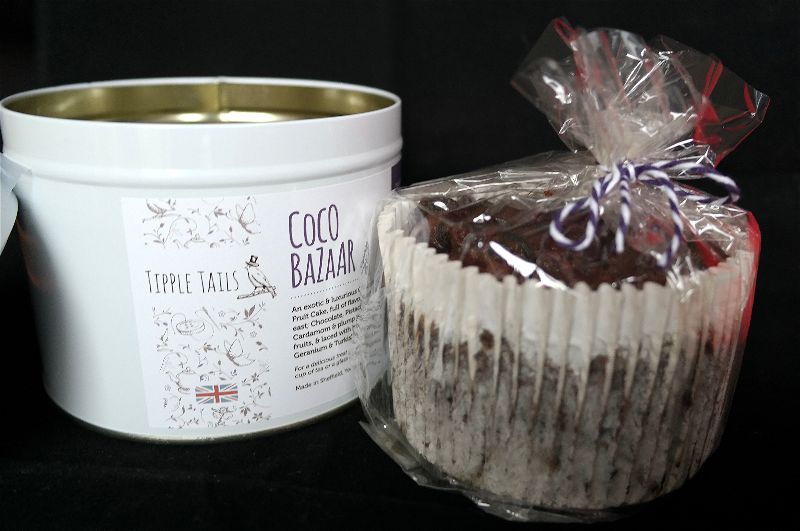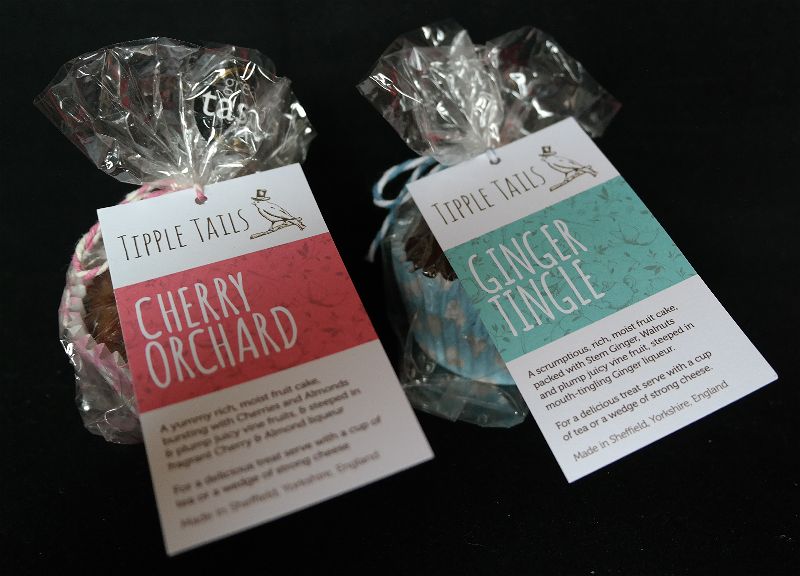 Raven Chocolate
Raven Chocolates is a bean to bar chocolate shop located in Aberdeenshire. They only select the finest cocoa beans from family farms and cooperatives around the world to be used in their chocolate bars. They put a huge amount of love and passion into their chocolate bars. You can read all about the process here. We checked out what was in their special Raven Chocolates 80% Christmas Selection Box. Something a little different from the usual selection boxes you get at Christmas. Indulge in three of their most popular bars of chocolate picked just for you. Including their famous Limited Edition Christmas Cake Bar which contains christmas cake also made by them! Wonderful!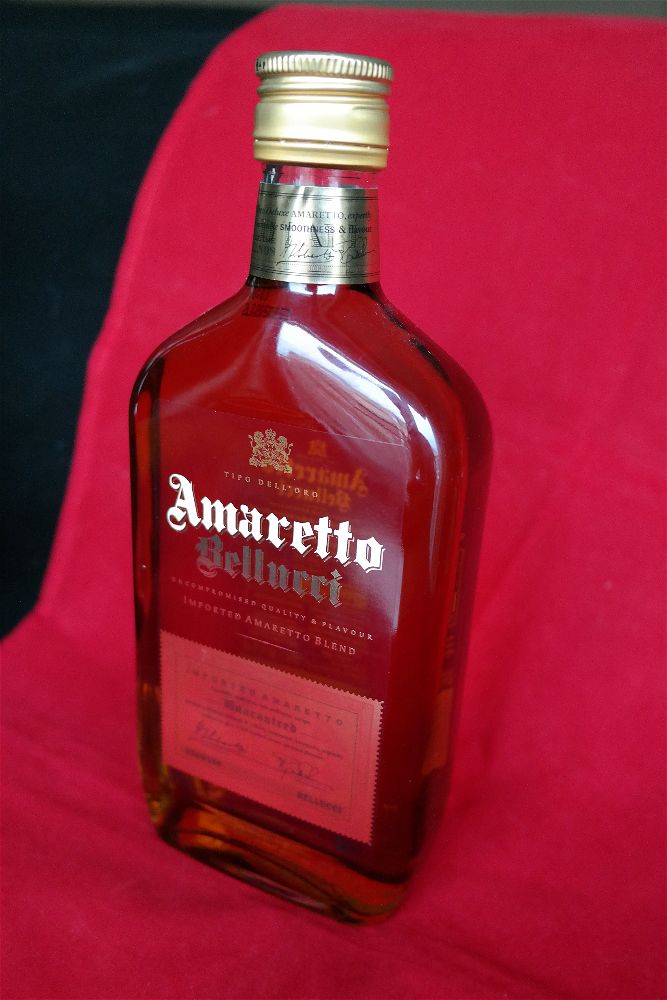 Aldi Drinks
Aldi have such a wonderful range of drinks this Christmas. We first included Aldi in our Easter Gift Guide this year where we featured some great drink and chocolate pairings. This time, for Christmas we have decided to feature two great liqueurs. What better time of year to enjoy liqueurs than Christmas! We decided to chose the Speciality Irish Cream Liqueur which is made here in Northern Ireland. We also absolutely love the Bellucci Amaretto Liqueur which is a delicious almond liqueur, great served over ice or even in a cocktail. A great accompaniment to fruit and chocolate desserts, or sipped alongside coffee and biscuits. This also works great in some Christmas baking.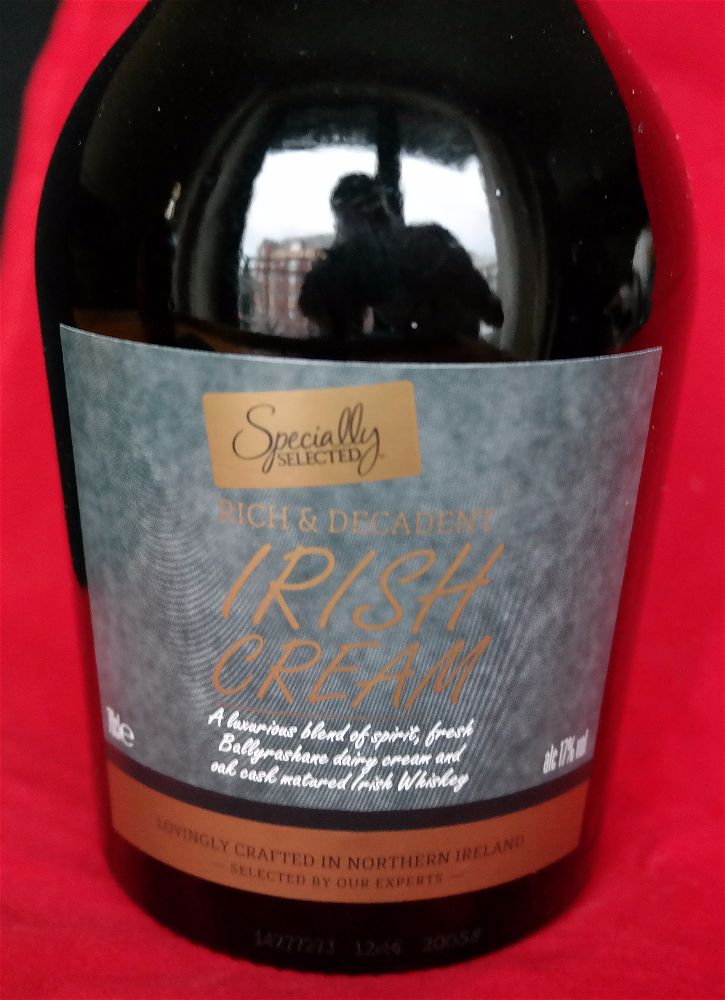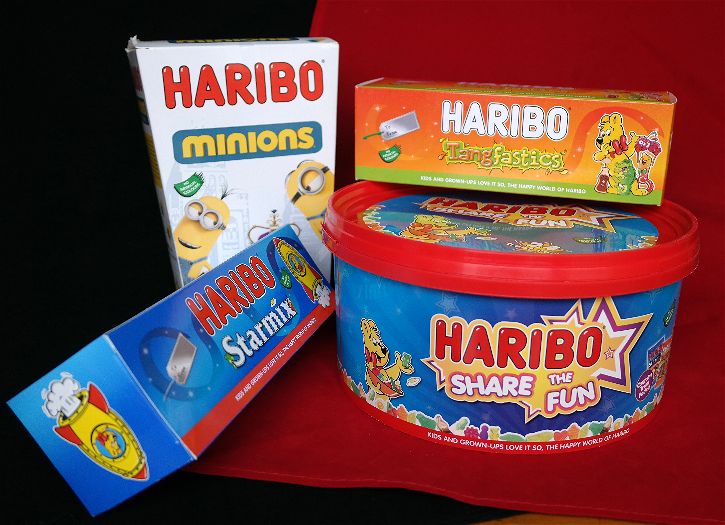 Haribo
We love Haribo, maybe a little too much. Can you even have too much? So we think no party is complete without some Haribo. Christmas shouldn't be an exception. Haribo have released some new treats along with their old favourites this Christmas. Why not try their new Minion Haribo selection. Or even the Tangtastics or Starmix sharing packs. We recommend giving your friends a Haribo 'Share the Fun' tub this year which includes lots of mini packs of Haribo treats to get the party started.
Cocoa Wonderland
Cocoa Wonderland was set up by Kate and Anne, two best friends who refuse to grow up. The shop is nestled in the hills of Sheffield. The shop itself is a wonderful emporium filled with shelves filled with glistening glass jars full of every sweet and treat you can imagine. Especially for Christmas Kate and Anne have created a wonderful new chocolate creation, the Egg Nog Chocolate Slab. This slab of chocolate has an enchanting festive twist. Rich spicy egg nog flavours combined with velvety white chocolate, what's not to love! You can purchase the chocolate via their website.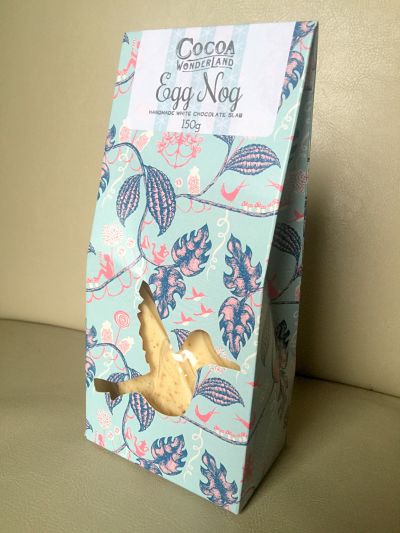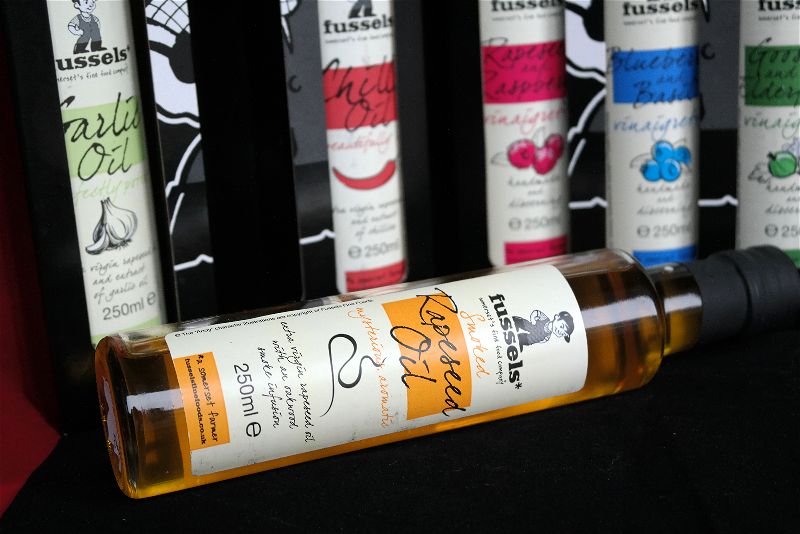 Fussels Fine Foods
Fussels Fine Foods was set up by Andy. Andy's family have been farming the land of Somerset in Rode for generations. They take great pride in producing cold pressed extra virgin rapeseed oil. Every stage which happens in the production of this amazing rapeseed oil happens on the family farm. We love this idea. We all know how many benefits rapeseed oil has been shown to have in recent years. It has generous servings of the essential fatty acids Omega 3 and 6, it is lower in bad saturated fats than olive oil and high in the good monounsaturated fats and it is an excellent source of Vitamin E. Making it one of Britain's favourite oils. It even has half the amount of saturated fats compared to olive oil!
Fussels Fine Foods have created wonderful gift packs of three generous bottles of flavoured rapeseed oils which we think are the perfect gift for any foodie this Christmas. Something to use and enjoy for many months after Christmas. We chose two of the gift boxes in their range to feature in this gift guide. The first being the Flavoured Oils Gift Box which contains garlic rapeseed oil, chilli rapeseed oil and our absolute favourite, smoked rapeseed oil. And yes it does taste as amazing as it sounds. The second box is the Fruit Vinegar & Rapeseed Oil Vinaigrettes Gift Box which contains another three flavours, Blueberry and Basil, Goosegog and Elderflower and Raspberry.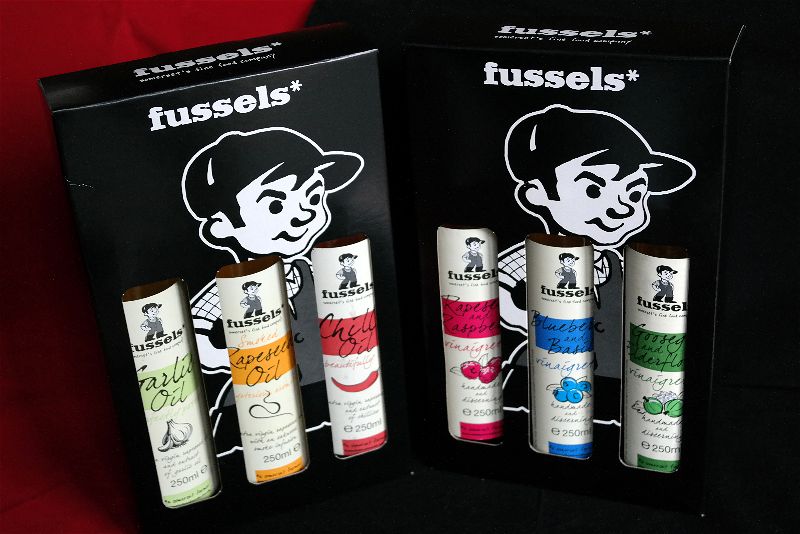 Ulla – Smart Hydration Reminder
One of our favourite stocking filler gifts this Christmas is the Ulla Smart Hydration Reminder. Ulla turns your bottle, any bottle into a smart hydration reminder. When its time for you to drink, as a reminder, Ulla will begin to glow. We love how Ulla fits onto a huge range of sizes of bottles meaning you don't need to use it with a specific bottle. We even attach it to a glass. Office friendly as it doesn't emit any sound, only a gentle glow as a reminder. When the lights go out, so does Ulla. Its built in light sensor knows when you're asleep and doesnt remind you during this period. As you lift the bottle to take a think, that motion is automatically logged by Ulla's smart motion detector and gives a gentle glow of acknowledgement and starts the countdown until the next drink reminder. We all live busy lives and we sometimes forget the basics of drinking enough water, until Ulla came along. You can purchase directly from their website.