Christmas is all about food in our families. Of course its all about family too, but food helps bring our families together. Whether its snacks to munch on throughout Christmas Day or the desserts to enjoy after Christmas dinner we enjoy them all. A great amount of thought goes into what food will be bought for the big day and there's always lots of it, everyone seems to have bottomless stomachs on Christmas Day!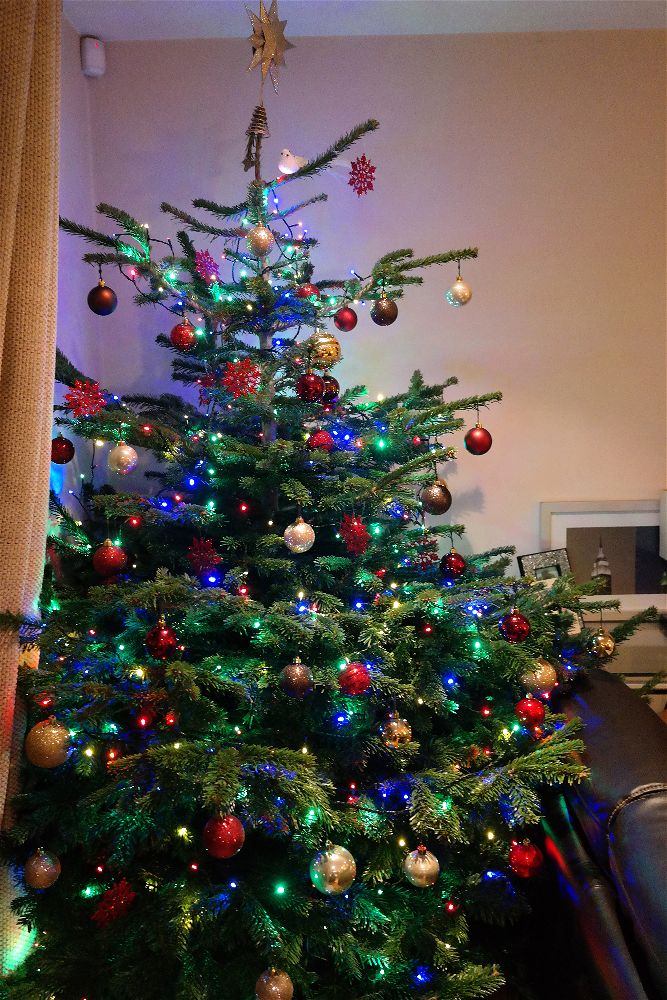 We normally get all our Christmas snacks and desserts in Marks & Spencer's so we have decided to feature some of their selection this year, ahead of the big day, so you can enjoy what we will be. All items are available in store right now!
The order of things on Christmas Day has remained the same for many years. Presents, Family, Drinks, Dinner, Dessert, Cheese and Biscuits, Drinks, Snacks and finally fall over.
So we have our Presents covered in our Christmas Gift Guide 2015 which was published last week. We hope you love our Christmas present suggestions this year. There's certainly a huge range of items featured.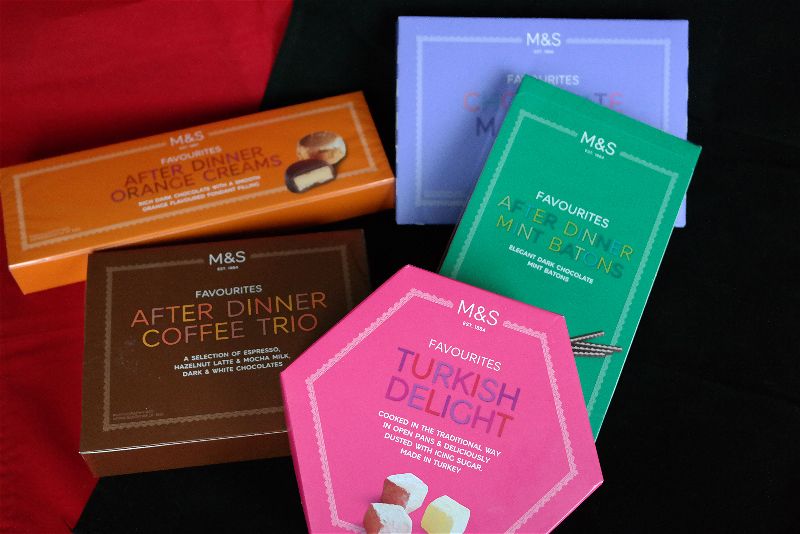 After Dinner everyone looks forward to seeing what dessert options will be available each year. Trying to suit everyone is always difficult but we do our best. This year our top pick is the beautiful Marks & Spencer's Penguin Party Cake. You can see from the video below how much thought and effort goes into making each and every cake. We love this idea the the cake is handcrafted and hand-finished. Not to mention it is such a fun cake, who doesnt love cute penguins!
https://www.youtube.com/watch?v=DRx9fbY4wAM
If your family prefers smaller desserts to nibble on into the evening Marks & Spencer's also has a fab range of party food dessert options. We love these as they are perfect for sharing and go a long way when entertaining.
Marks & Spencer's have two different profiterole options this year. You can chose between the Profiterole Stack which is comprised of a stack of traditional profiteroles or you can opt for the more lavish option of the box of 12 Posh Profiteroles which are filled with salted caramel cream, topped with chocolate sauce and sprinkled with salted caramel pieces and golden stars. You couldn't get any more festive with these.
Marks & Spencer's have also released a pack of two Salted Caramel Brownie Slices. The theme this year seems to be salted caramel, and we love it! These two delicious brownie slices are two dark chocolate brownies covered in multiple layers of creamy ganache, chocolate and salted caramel mousse and finished off with crisp Belgian chocolate. You'll have to think twice about sharing!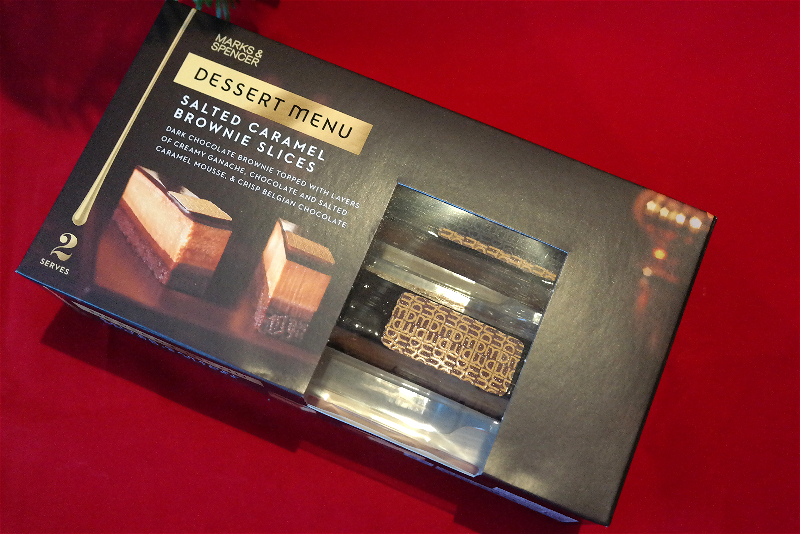 More salted caramel in the form of these creatively designed Billionaire Bullion Bars. These bars have had high praise from a lot of critics and food writers. Layers of salted caramel sauce, caramel flavoured mousse and chocolate ganache along with shortbread crumb all encased in a golden chocolate shell. You'll also have to think twice about sharing these rather than locking them away.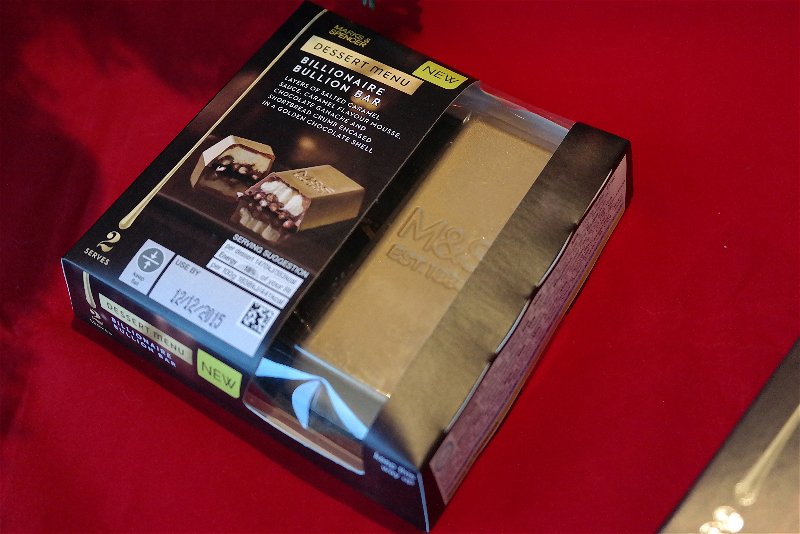 Keeping in with the theme of salted caramel are these incredibly delicious Millionaire's Shortbread Desserts. These come in packs of two and perfect for sharing.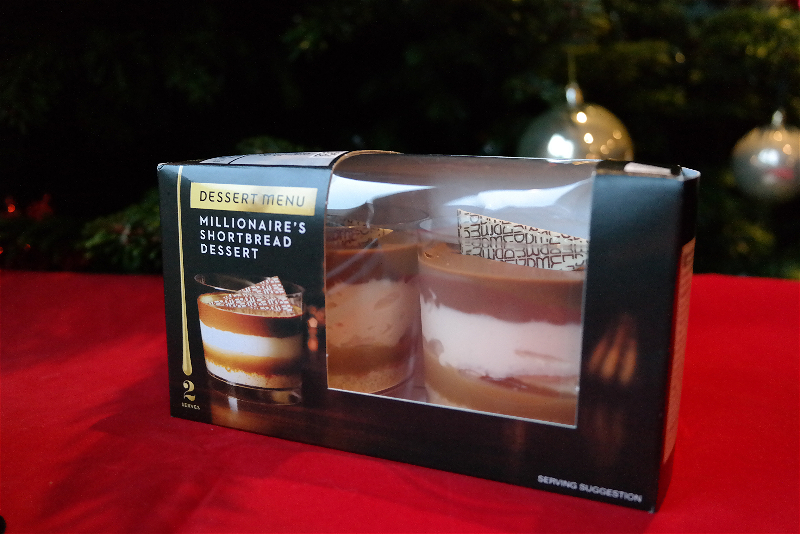 If you're looking for something light and something to share look no further than these Magic Sparkle Macaroons. Also available in packs for sharing are 12 Portuguese Custard Tarts. Each of the 12 puff pasty shells are filled with sweet vanilla creme patissiere and decorated with silver glitter sugar for a festive twist. We also have 12 Mini Melt in the Middle Chocolate Puddings which just ooze luscious chocolate when bitten into. Great for sharing.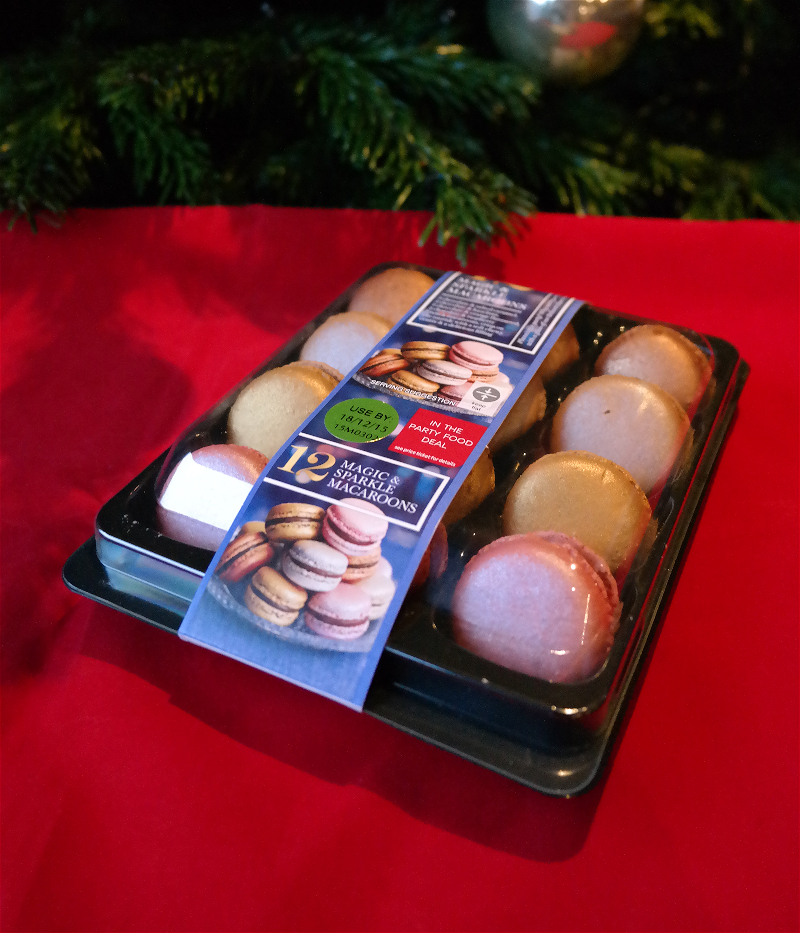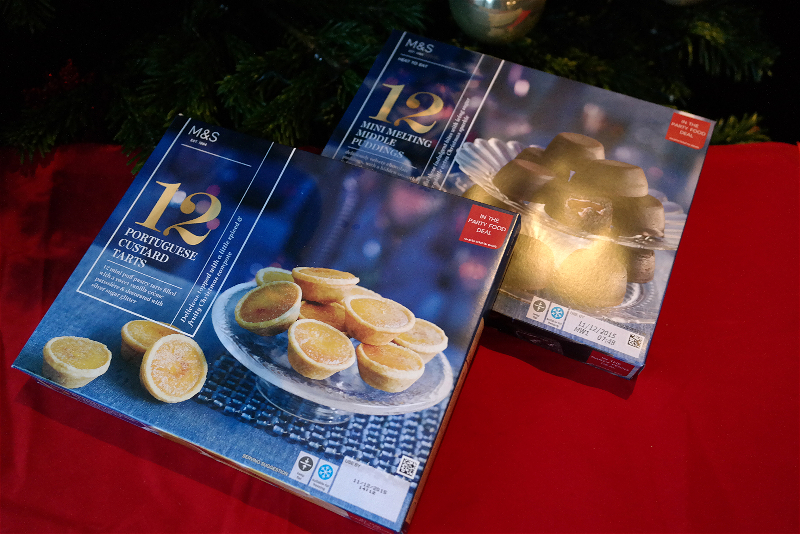 Of course not everyone wants cake, especially at Christmas so we have other options too. One of our favourite alternative dessert options if cheese and biscuits. There's no rush to eat it and everyone enjoys a little nibble of all the different cheeses. Marks & Spencer's have an absolutely fantastic range of cheeses this year.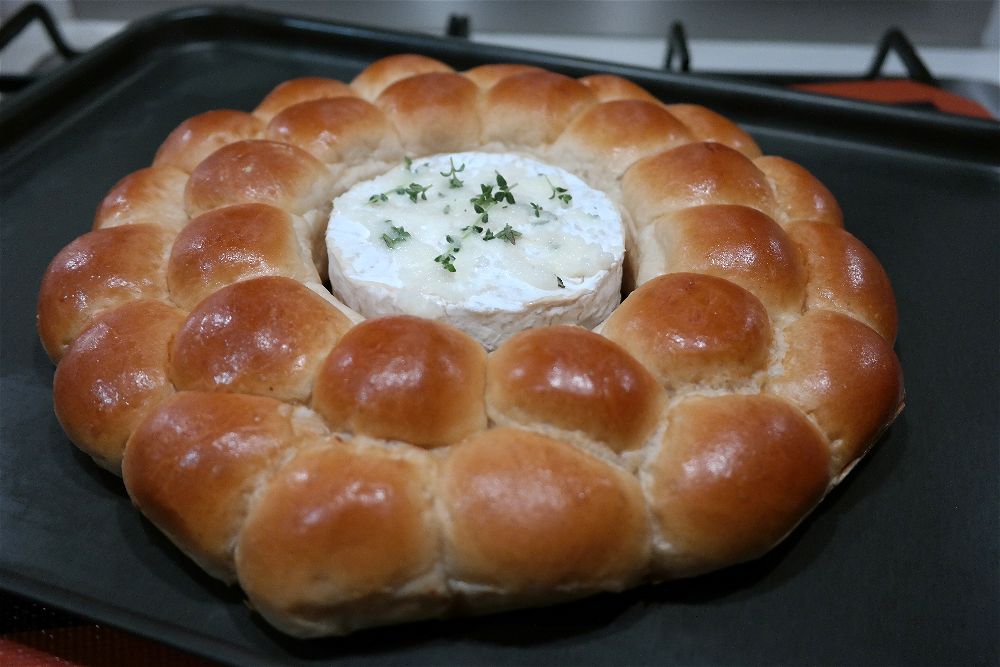 In-keeping with the Christmas theme we have of course the Cornish Camembert & Brioche Wreath. A wonderfully golden brioche wreath encircling a gooey Cornish Camembert. This is an amazing centrepiece for the table and there is well enough for everyone too. Tear & Dip!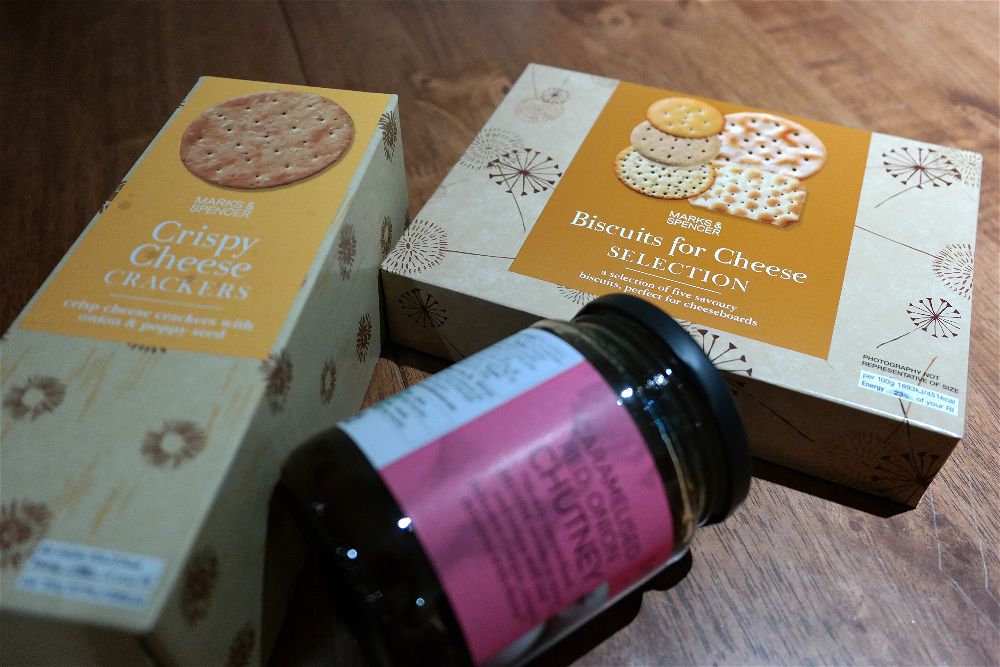 We absolutely love cheese and biscuits at Christmas, and with that of course you must have some caramelised red onion chutney. It simply goes so well with so many cheeses. The sweetness of the onions contracts wonderfully with the sharpness of some of the cheeses. Marks & Spencer's know we need biscuits for cheese so have put together special Biscuits for Cheese Selection which includes various biscuits that go perfectly with cheese.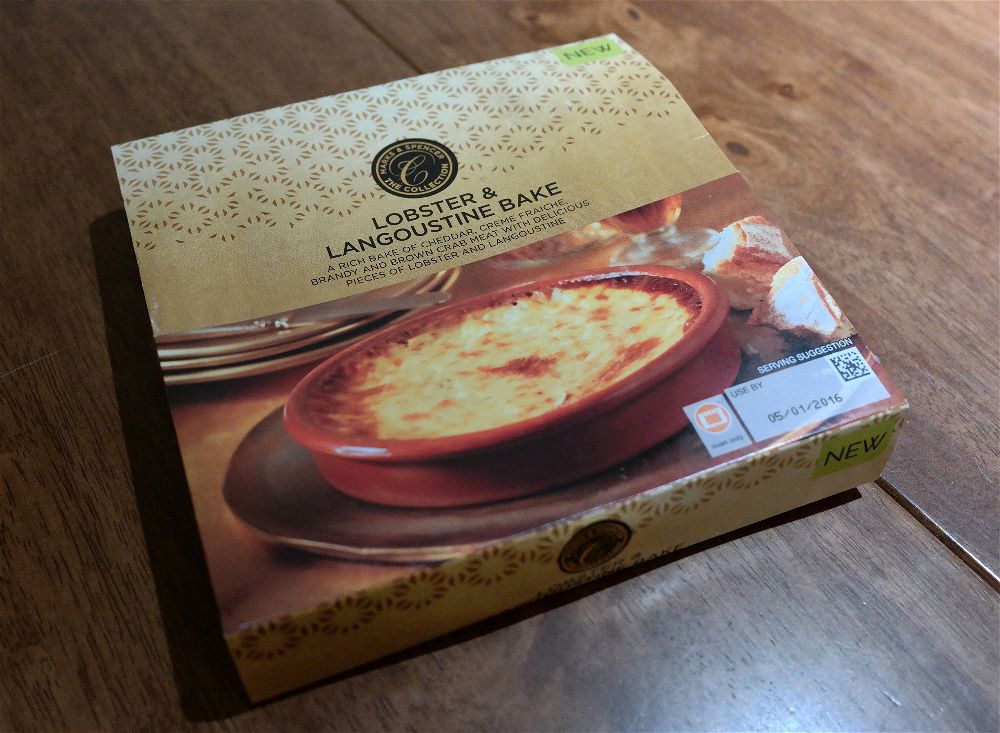 Something a little different to add to the Christmas cheese selection is the Lobster & Langoustine Thermidor Bake which is included in a wonderful reusable oven dish. A rich bake of cheddar, gruyère, crème fraîche and brandy with delicious pieces of lobster and langoustine.  We love this served with a warmed French baguette or ciabatta for dipping.
Marks & Spencer's are also stocking some great cheese selection boxes this year including the British Cheese Selection with Crispbreads plus many more to suit everyones taste.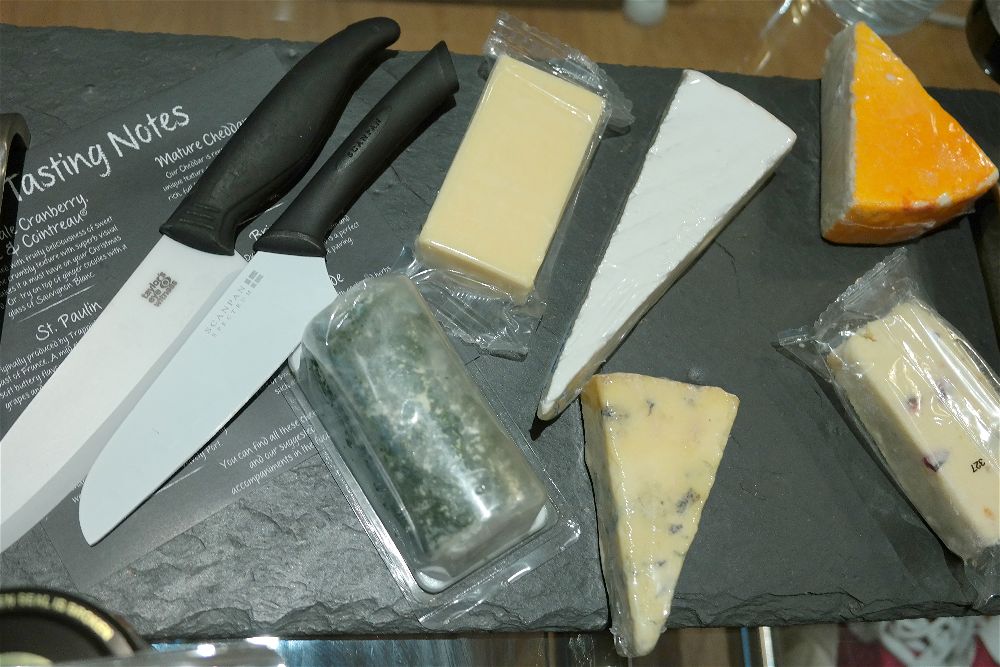 Of course a cheese selection isn't complete without one of Marks & Spencer's meat selection platters as well as their new smokey & spicy and barbecue ham pieces.