Kamut Shortbread? What's that? Well it is normal traditional shortbread but made with a very special and ancient type of flour. We love learning about new foods and believe that most of you do too, so we'll explain a little. If you're only interested in the shortbread scroll below for the recipe.
Kamut Flour is a registered trademark brand of flour. But its not any old flour, its a very specific and ancient variety. It is part of the Khorasan wheat family, thought to have originated in the region of modern-day Iran. The wheat variety is around twice the size of our modern day wheat varieties so it looks much different. The wheat is well known for its rich and nutty flavour which we think makes it perfect for shortbread.
We love this legend, and we like to believe it is true. Legend has it that this ancient grain was introduced into modern society by an airman in 1949, when aparently he sent some grains back home to his family from Egypt to Montana. According to this legend these grains were found in the tomb of an unnamed ancient Egyptian Pharaoh. This has led to some referring to Kamut flour as "King Tutt's Wheat". What a fascinating legend. It has been known for seeds and grains found in ancient Egyptian tombs to cultivated into healthy plants, so its perfectly possible.
In recent years the interest in this type of wheat and ultimately flour has grown exponentially as it has been more widely discovered by the health and fitness communities. We were hugely excited to see that our favourite sports supplements brand MYPROTEIN started selling this Kamut Superfine Flour, making it incredibly easy to find and at a very reasonable price (and its exceptional quality).
Like we say above, we think this Kamut flour adds a delicious buttery, nutty flavour to the shortbread, not to mention a lovely golden colour.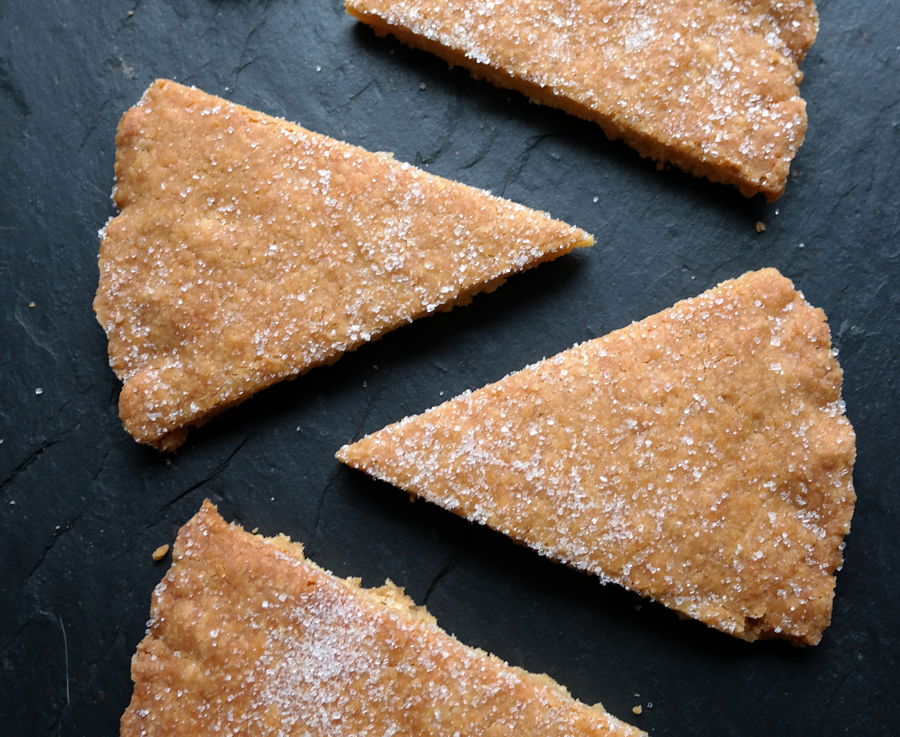 The Ingredients:
170g Melted Butter
70g Caster Sugar
90g MYPROTEIN Kamut Superfine Flour
1tsp Vanilla Extract
0.5tsp Salt
Recommended Equipment:
Loose Bottomed Pie Tin
Salter Heston Precision Dual Platform Scales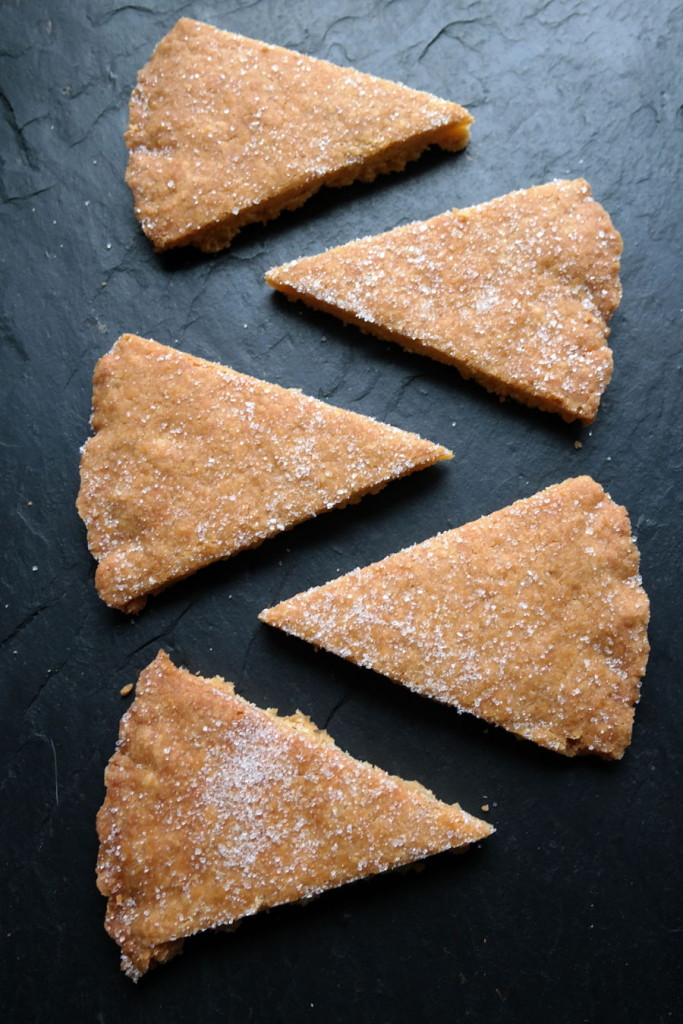 The How-To:
In a mixing bowl add the melted butter, sugar, salt and vanilla extract.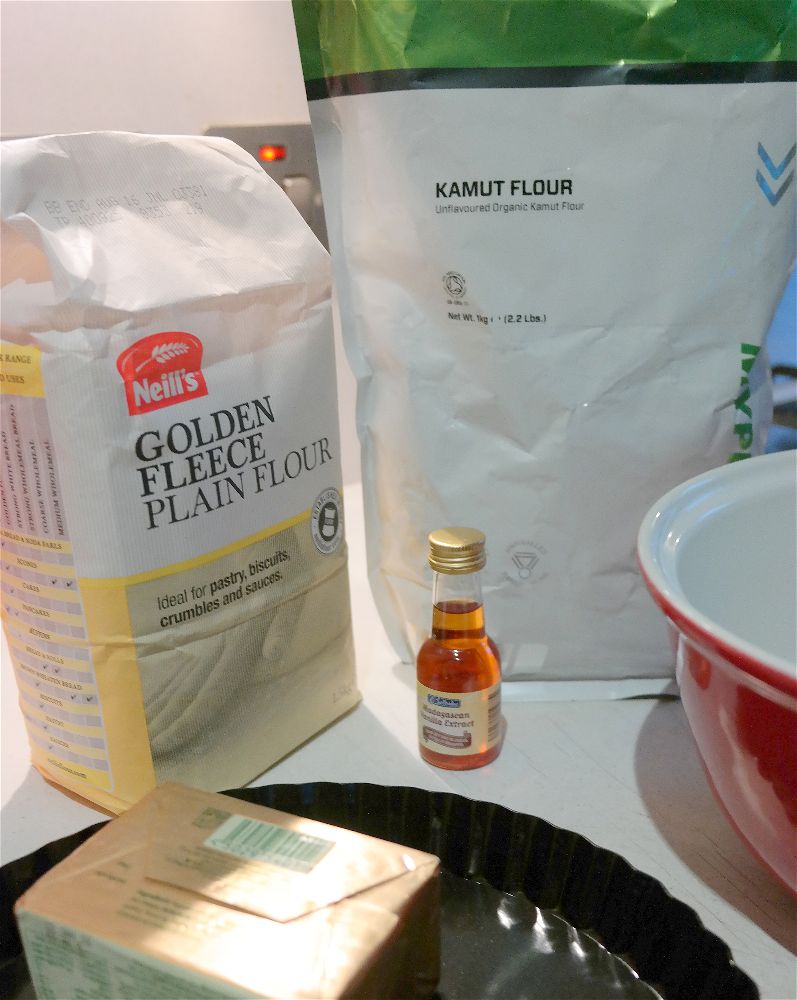 Mix well until the sugar dissolves.
Sieve both the flours into a separate bowl. You will see the difference in the colour of the flours. The Kamut flour has much more of a golden colour. Give these a light mix together to blend them.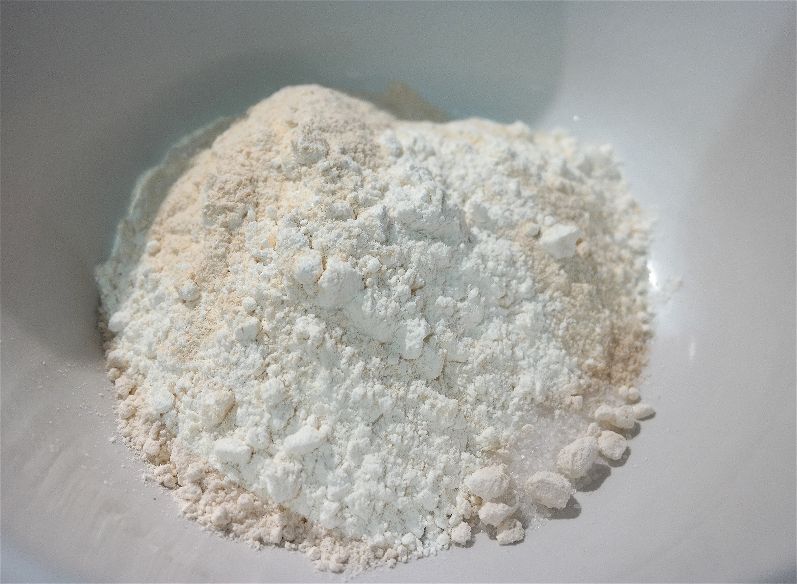 Add the flours to the melted butter mixture.
Mix well to form a stiff dough.
Roll this into a ball and place in a sealed freezer bag or wrap in clingfilm. Allow to rest at room temperature for at least 2 hours or overnight if you can. My grandmother swears by leaving it at room temperature and not putting it in the fridge. And her shortbread is to die for, so I don't argue.
Preheat oven to 140c.
Press the dough into a pie dish. Loose bottomed is best as it makes removal a lot easier later. I think pie dishes make nice neat shortbread which you can cut into triangles. However if you don't have one you can use any dish or baking tray. The shortbread should be about 0.5 inches thick.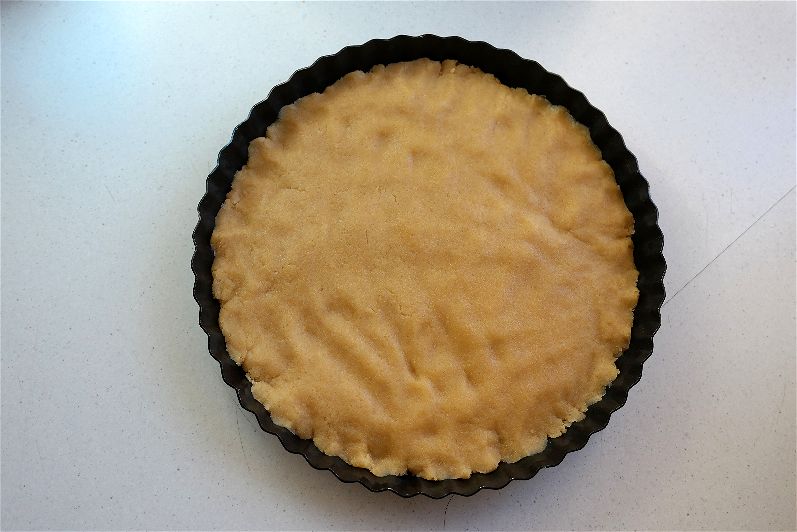 Place in the centre of the oven and bake for 40 mins. Remove and sprinle with caster sugar. Allow to cool for 10 mins before carefully turning out onto a wire cooling rack.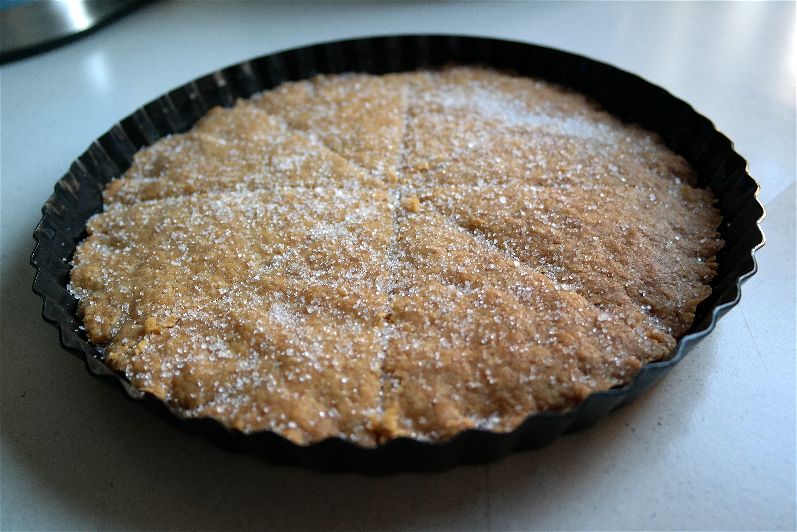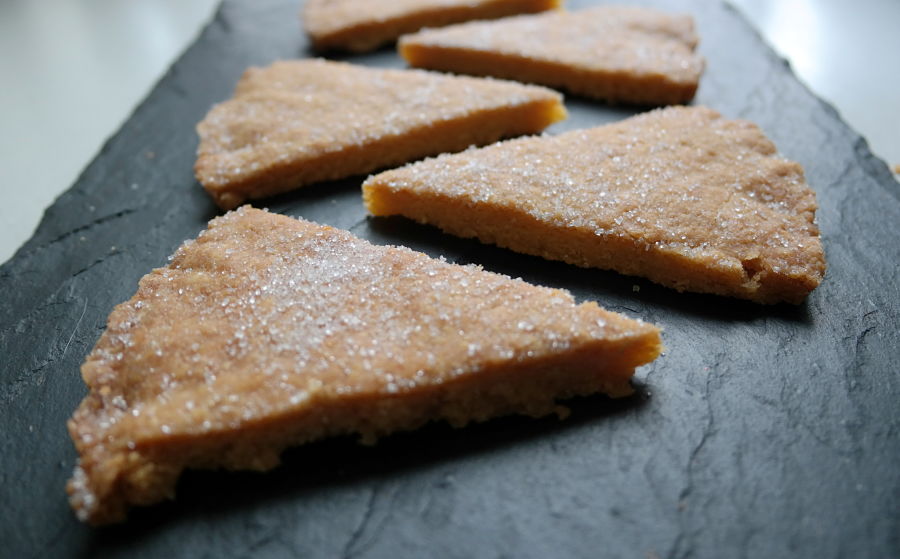 You're Done!