Marks and Spencers Valentine's 2016
We love Valentine's Day when it comes around each year. Not only because its the biggest holiday celebration after Christmas but because we love what it symbolises. We know a lot of people will call it commercial nonsense but we love it none the less!
We always wait with excitement to see what Marks and Spencer's will produce each year and they never fail to impress us! Of course we chose all chocolate items to feature this year out of Marks and Spencers Valentine's 2016 range. What better way to celebrate love than with chocolate. Love Chocolate, Chocolate Love, have to say both those statements are true…..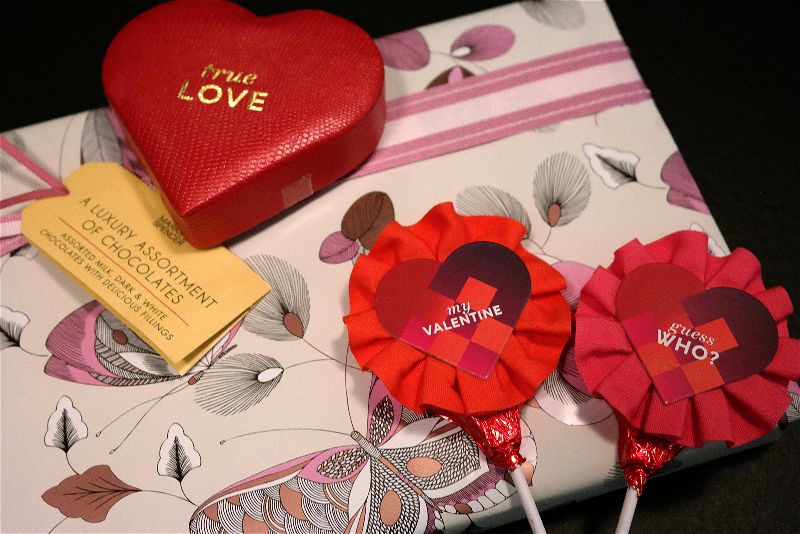 This year Marks and Spencer's have an awesome Luxury Assortment of Chocolates which is one of their classic boxes which contain milk, dark and white chocolate assortments. Along with this they also released a cute padded heart shaped box made of a leather inspired box. This small box contains 4 beautiful chocolate hearts filled with salted caramel. We LOVE salted caramel and it makes an appearance here more than once! Everyone loves a lolly, don't they? Marks and Spencer's have launched a series of chocolate lolly pops with various love themed phases on them. Each chocolate is surrounded in a beautiful ribbon. Perfect to ask someone to be your Valentine!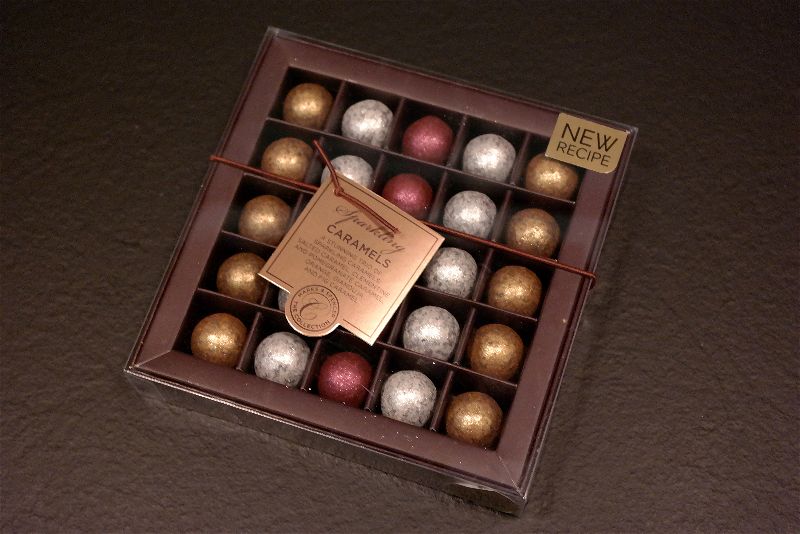 Want to impress? Look no further than Marks and Spencer's box of Sparkling Caramels! This box is filled with marble sized chocolate balls which are a trio of sparkling caramels. These include salted caramel (of course!), clementine and pomegranate caramel and orange, giandija and fig caramel.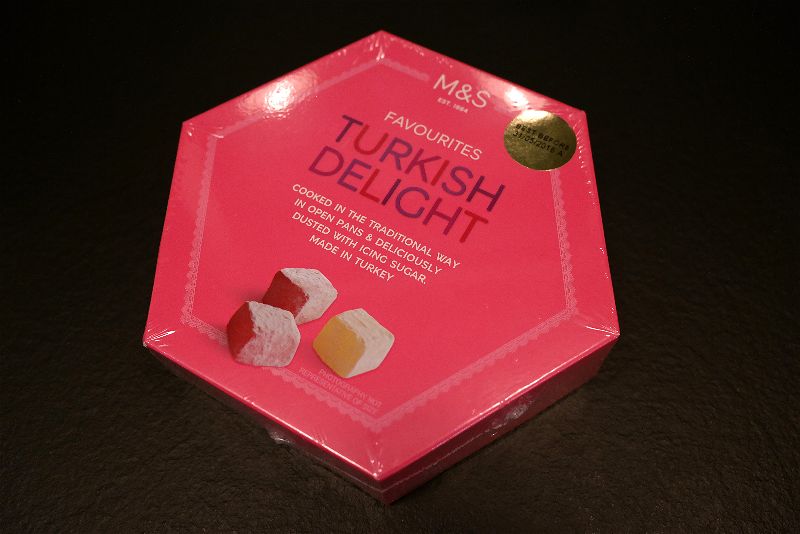 We also decided to feature a box of Marks and Spencer's famously good Turkish Delights. Cooked in the traditional way in open pans and deliciously dusted in icing sugar.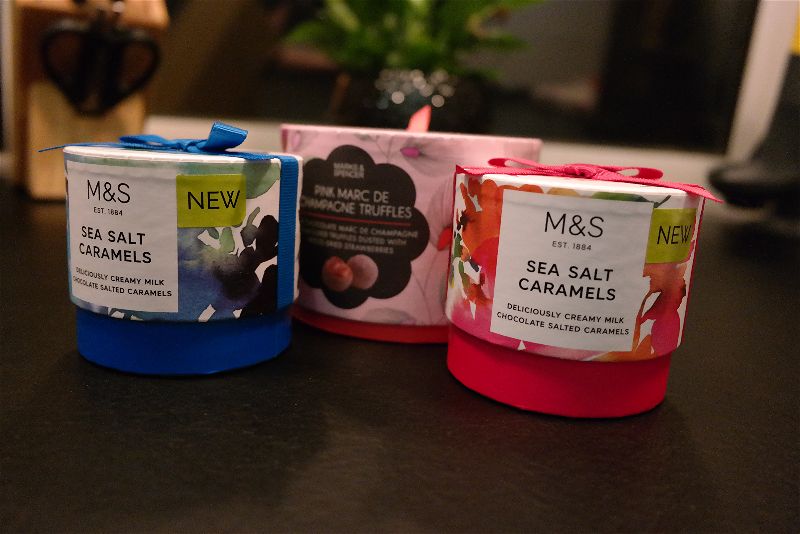 This year Marks and Spencer's also feature two beautifully presented boxes of Sea Salt Caramels in two different colour themed boxes. Perfect for a His and Hers gift!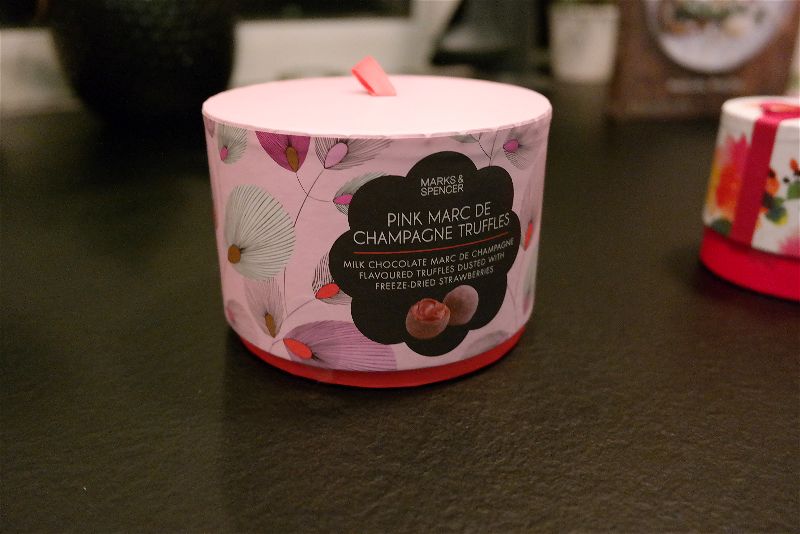 As well as these two boxes Marks and Spencer's also feature their large box of Pink Marc de Champagne Truffles which are dusted in freeze dried strawberries.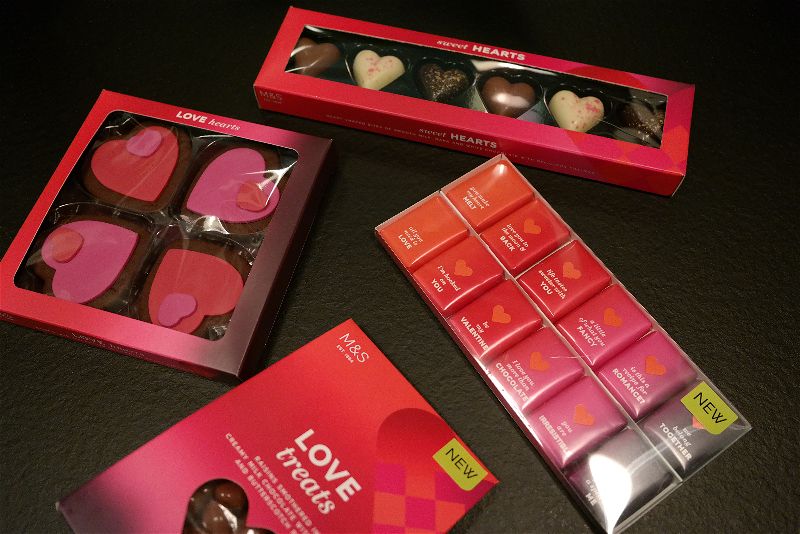 For some smaller gifts we think the box of Love Treats is perfect. A box filled with raisins smothered in creamy milk chocolate with peanut and butterscotch pieces. Don't forget about the box of Sweet Hearts which are heart shaped bites of smooth milk, dark and white chocolate all with different delicious fillings. Or how about some Love Hearts which is a box of four chocolate all butter decorated heart shaped biscuits. We also love the new slab of 12 mini individually wrapped mini bars of Swiss milk chocolate with ground hazelnuts.