Tips for Enhancing Your Dining Space
At BakingBar we're constantly rearranging furniture and upgrading older items with newer fresher ones. This gave us the idea for this article. We want to give you some of our top tips for enhancing your dining room or your dining space. We don't all have separate dining rooms but we think it's important to try and set aside a small area to enjoy your meals.
Mirrors
This leads on perfectly to our first tip. We don't all have dining rooms, especially large ones. So the use of mirrors can greatly increase the feeling of space and light. The mirrors bounce light around the room and create a perspective to trick us into thinking the room is larger than it actually is. This also creates a wonderful effect when using candles as it bounces the flickering light around the room. We love decorative mirrors to add a bit of theatre to the dining room. We're a big fan of minimalist decoration with highlights of color and style in the accessories in the room. We love this Silver Ormolu Over Mantle Mirror from Dunelm.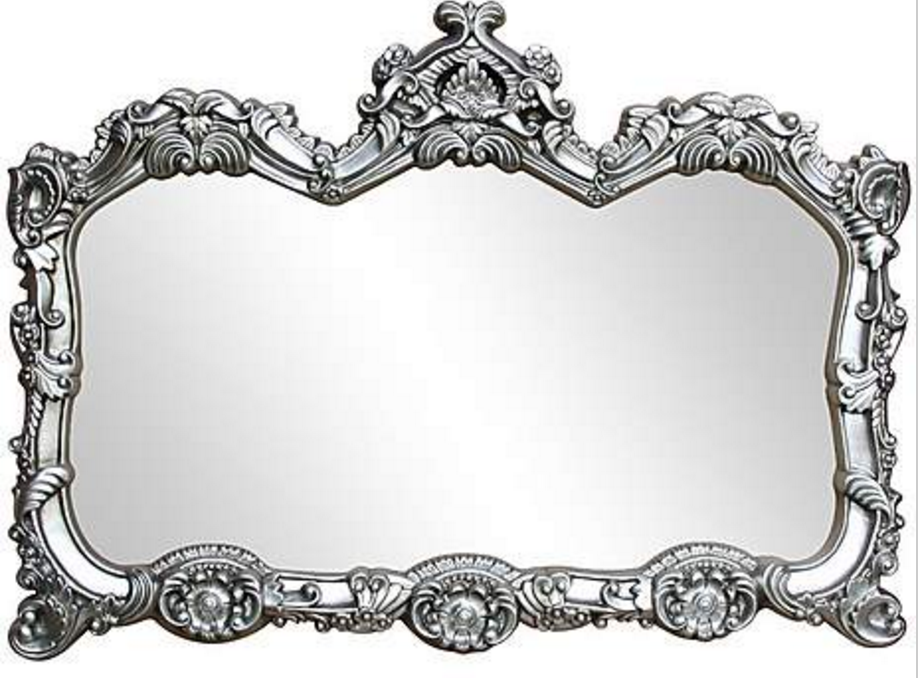 Sideboards
As well as the dining table in the room, a sideboard greatly increases the surface space available giving you less clutter on your dining table during meals. If you don't have a dining table just yet, then maybe you would be interested in checking out these glass dining table and 6 chairs (this way you at least get some inspiration about what you should get for your dining room, as you obviously need a table to eat at). We love sideboards as they act as feature pieces in the room. With the ever-increasing trend of reusing old furniture items in our home, there has been a surge in retro sideboards. Some of these, especially from the '60s and '70s have unique design features that are not found in modern furniture. If you prefer new there's plenty of options with most furniture retailers having a wide range of sideboards available as they see a resurgence. We love the selection available on Argos like this Ohio 2 Door 6 Drawer option. The biggest feature of a sideboard is the storage space that it contains. It keeps plates, platters, candles, silver cutlery, placemats all inside drawers or cupboards meaning your dining room can especially be spotless when not in use.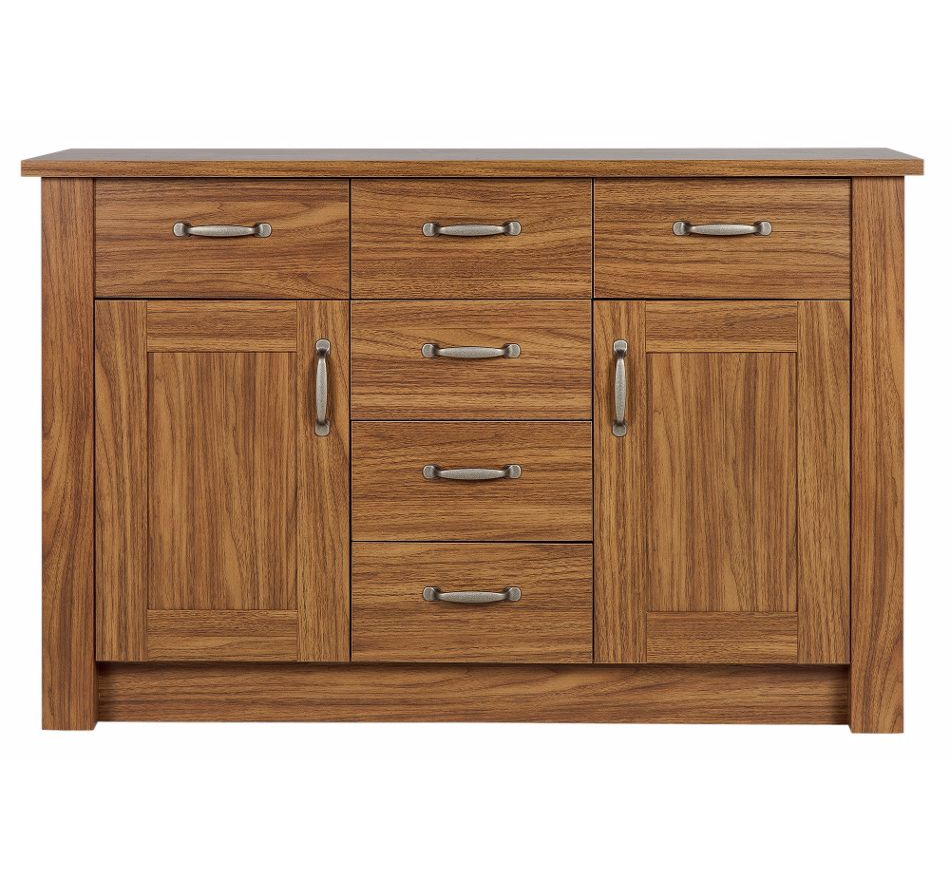 Fish Tanks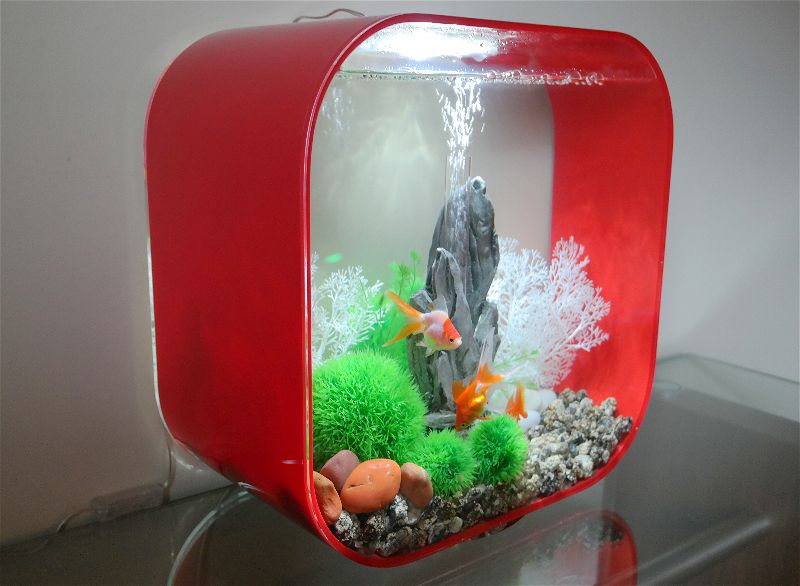 This might not seem like the most obvious enhancement for a dining room but we have always had a fish tank in our dining room. The soft lighting creates wonderful mood lighting and the constant gentle movement of the fish create a very relaxing atmosphere. And I must say having a cheaper home energy bill from a great quote a friend told me he had from a comparison website such as Money Expert (https://www.moneyexpert.com/gas-electricity/). But anyway, according to the following of feng shui by placing an aquarium in your home or office is a powerful way to draw auspicious chi of prosperity and good luck into your home. We have a biOrb Life 30 in our dining room. With its modern design features and atmospheric lighting, we have never seen another fish tank which we think would be more suited. Its curved soft edges of the tank create a less harsh square box-like shape which most tanks possess. The bubble tube which runs up the center of the tank creates movement in the tank even when the fish are not moving, therefore drawing your eyes to the tank. The almost hidden filter on the bottom of the tank can be easily disguised with decorations or plants so you're not left with any horrible filters stuck to the back wall of the tank. Our absolute favourite feature of the biOrb Life 30 is the amazingly designed Intelligent LED Lighting. You might wonder how intelligent a fish tank light can be! But this light is different from any others we have seen. The Intelligent LED Lighting automatically replicates a natural 24 hour light cycle. Sunrise, daylight, sunset, and moonlight. Yes, MOONLIGHT! When we say this we don't mean the lights dim and brighten they have unique combinations of LED lights within the lighting system which replicate the times of the day. The moonlight blankets the tank with a unique and relaxing blue light which creates wonderful shadows of the fish. Like all biOrbs, the biOrb LIFE 30 uses special ceramic media to provide biological filtration, which has a surface area equivalent to the size of a football pitch. Any excess waste is collected and held in a filter cartridge at the base of the biOrb. So the cleaning task is kept at a minimum to give you longer to admire your tank.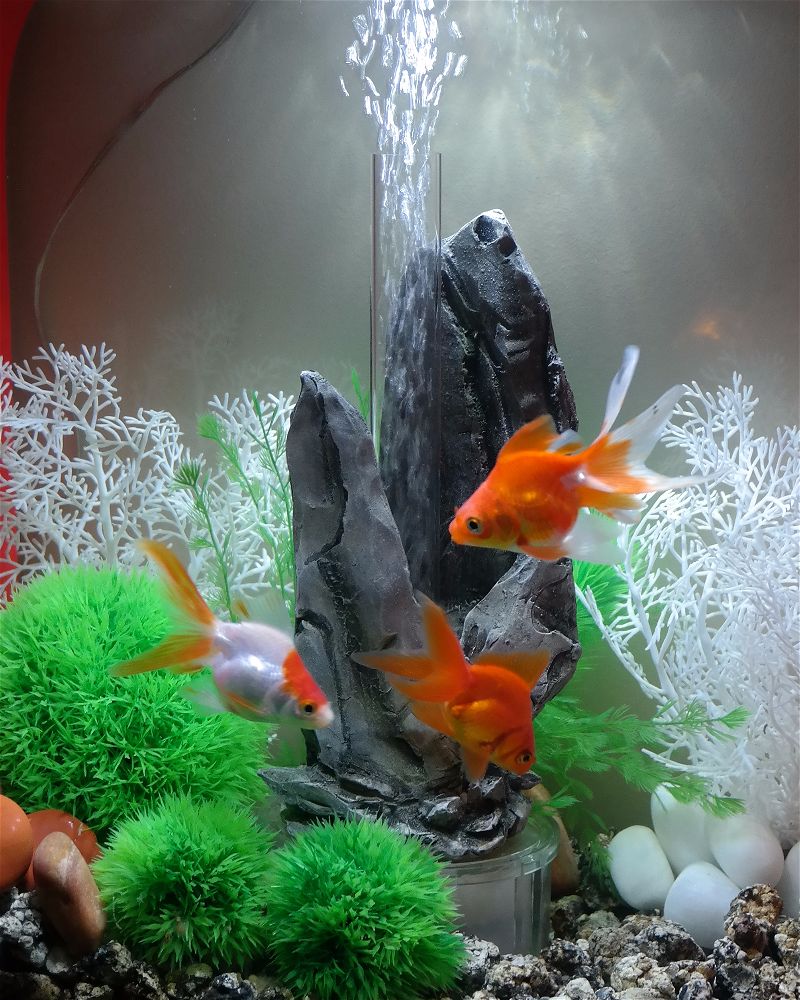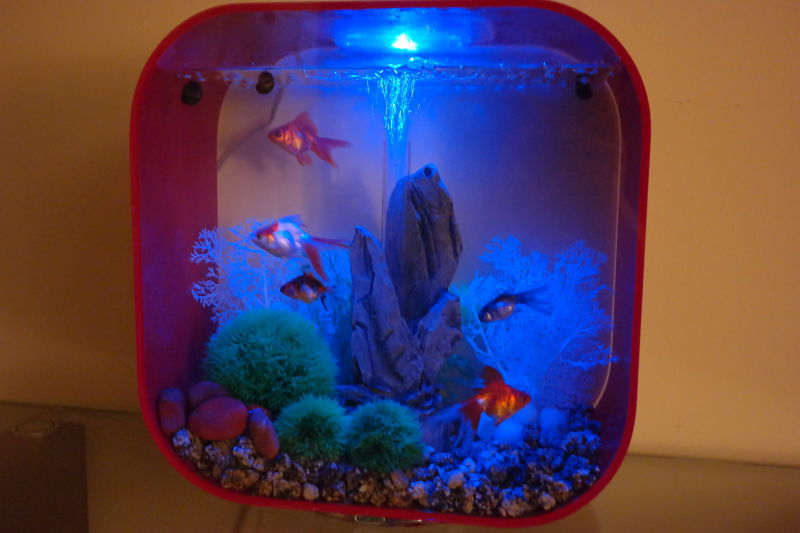 Lighting
We touched on lighting in a few of the points above. However, this was more feature lighting. The actual lighting of the room is vitally important too. You do not want your lighting to be too harsh that it will blind you and your guests when you are trying to enjoy your food. At the same time you do not want the lighting to be so dim you cannot see your food. Lighting above the dining table is the best solution for this. A shabby chic chandelier like this Shabby Chic Laurent 5 Arm Chandelier from House of Fraser is a great choice. The crystal disperses and reflects the light around the room creating great indirect light. Another lighting choice we love is two table lamps on the sideboard. Some people reading this may also agree that the edition of table lamps could be a positive feature for any room. So it may be worth knowing that you can order table lamps here. Pick one that fits in with the overall aesthetic of the room.
This creates accents of light throughout the room. By using Elgato Avea Smart Light Bulbs you can create unique, almost unbelievable lighting effects by adjusting the colour and brightness of the lights. This is smart lighting technology which is not only incredibly well designed and implemented but it is very affordable too! Avea connects directly to your iPhone, iPad or Android phone using Bluetooth Smart technology, without requiring additional gateways or bridges and transforms your home with beautiful dynamic light moods. Magic Hour, for instance, is a pre-programmed setting on the Avea which will slowly cycle through beautiful sunset glowing colors to transform your home into a wonderful place. There are currently 10 pre-programmed settings and the addition to allow you to choose your own color, intensity, and brightness. This basically allows you to pick any color you want from the color spectrum. It's sometimes hard to leave it alone at one color, you simply want to try them all.