Easter Hot Cross Buns at Marks and Spencer
Marks and Spencer's have went crazy with their Hot Cross Buns range this Easter. When we called into our local store this week to check out the Easter Hot Cross Buns at Marks and Spencer we were amazed to see such a great range of Hot Cross Buns. We're already massive fans of anything baked with fruit in it so we didn't need an excuse to want to try them all!
Hot Cross Buns use to be a more prominent Easter sight in British supermarkets but in recent years chocolates and other Easter treats seem to have pushed these gorgeous buns off our radar. We're excited to see Marks and Spencer's releasing such a great and different range of Hot Cross Buns to suit all tastes.
Before you stop reading this article because you're one of those people who don't like raisins or dried fruit keep reading, there's even a hot cross bun for you!!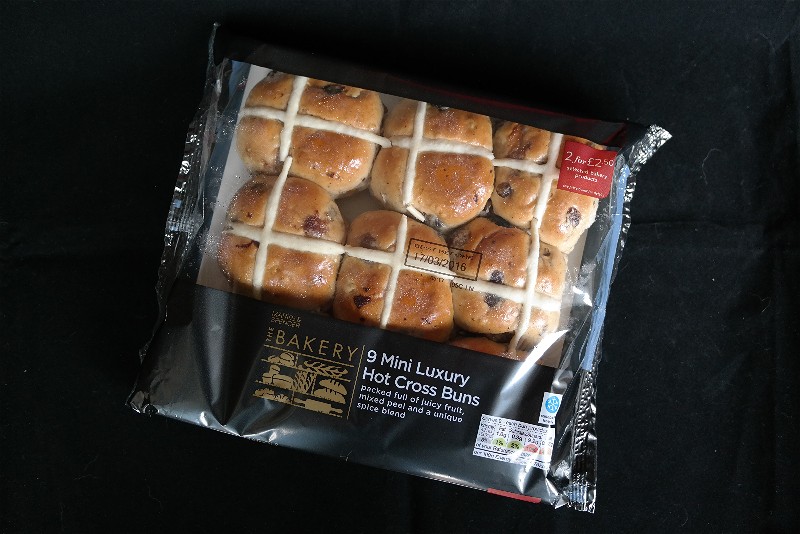 So we'll start with the traditional hot cross bun….Marks and Spencer's have went one further and ensured the most indulgent hot cross bun by releasing their Luxury Hot Cross Bun in both regular and mini sizes. These mini buns are so cute, but not so cute you won't want to eat them all. Packed full of juicy fruit, mixed peel and a perfect balance of spices these buns are sure to please a hot cross bun connoisseur.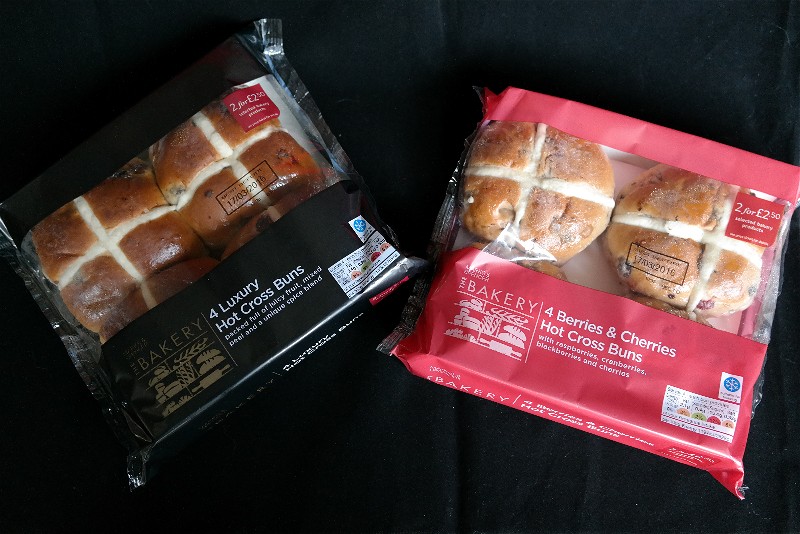 We don't want to keep you dried fruit hating people in too much suspense so we'll cover the hot cross bun you've been waiting for next in our review. Revealing the Toffee Fudge and Belgium Chocolate Hot Cross Buns! The name says it all really, these hot cross buns are packed full of toffee fudge and Belgium chocolate pieces in a rich buttery hot cross bun. Toast these and add a bit of butter for the ultimate evening indulgence.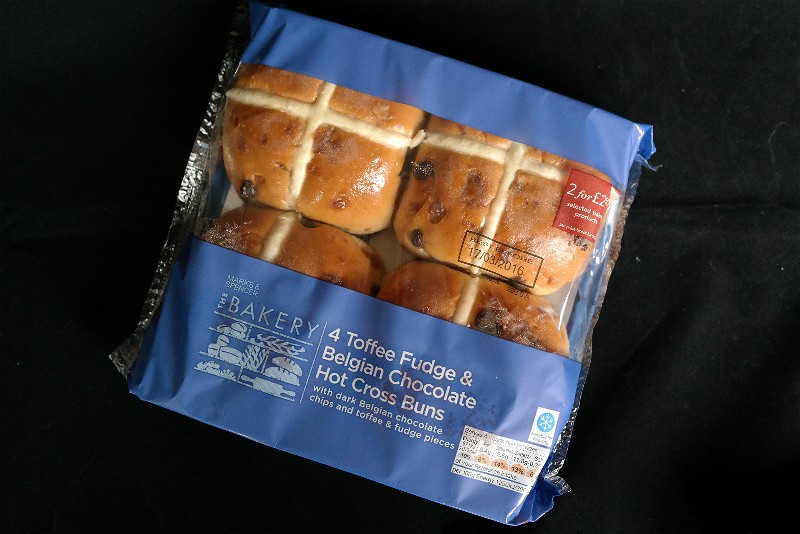 Another new addition to the range this year are both the Stem Ginger Hot Cross Buns and the St Clements Hot Cross Buns. We love the citrus undertones in these. They are great toasted with a little butter, it really releases that citrus flavour.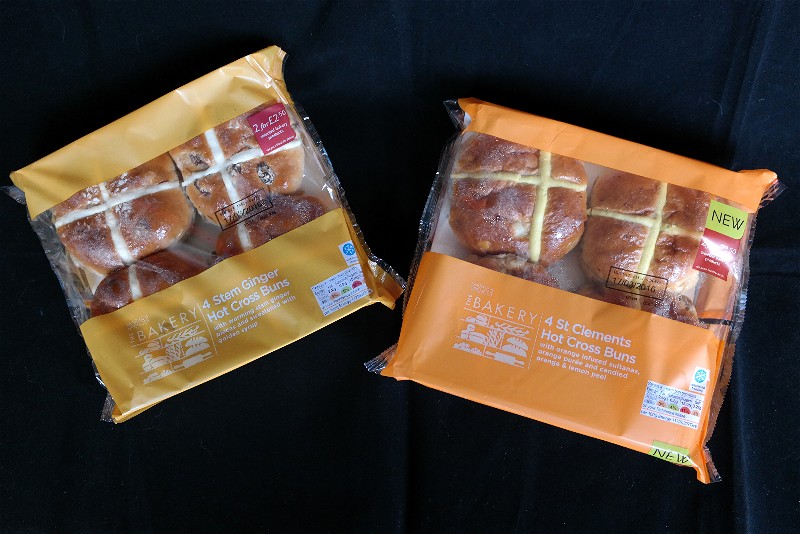 Yet another new addition this year is the delicious Mini Mocha Hot Cross Buns. These are as the name suggests, mocha flavoured hot cross buns. Served slightly toasted and with a little Nutella these are divine!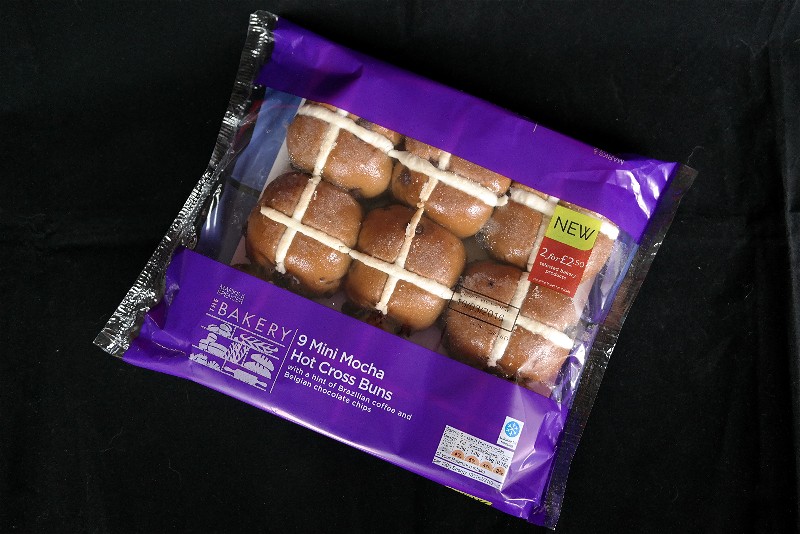 Now lets talk toppings, they're vitally important to anything toasted aren't they? Marks and Spencer's have a wide range of spreads but they suitably thought that the Lemon Curd and the new Rhubarb Preserve were perfect for Hot Cross Buns. The Rhubarb Preserve is incredibly sweet but absolutly delicious, a little goes a long way. If you're after something a little different and absolutly sumptuous you could opt for the Scottish Heather Honey, a rounded caramel-like of nutty ling heather and sweet, floral bell heather. This is an incredibly honey and one we intend to keep stocked in our cupboards.