Pizza Express Belfast – Review
We have long been fans of Pizza Express so we were excited to hear that they had recently renovated their Bedford Street restaurant in Belfast. We're always looking for a new excuse to eat more pizza (who doesn't!) so we were delighted to be invited along to not only see their newly renovated restaurant but also try some of the new editions to their menu for 2016. So this is our Pizza Express Belfast – Review.
We'll go through the meal in order. As much as we would love to start with dessert. For starters I had the New Pennette Formaggi which is Pizza Express's own take on macaroni cheese. Creamy Gruyère cheese sauce is combined with mozzarella and Gran Milano cheese and baked with pennette pasta, garlic oil and black pepper, finished with fresh basil and another sprinkling of Gran Milano cheese. This is a truly indulgent winter warming dish, so it is much appreciated in Belfast with the weather we are having at the moment. I specifically loved their serving option in a lidded dish.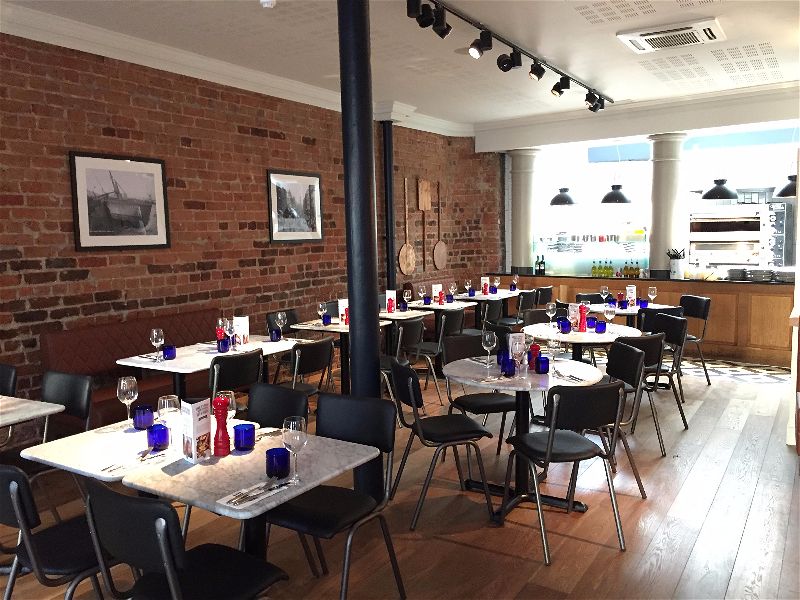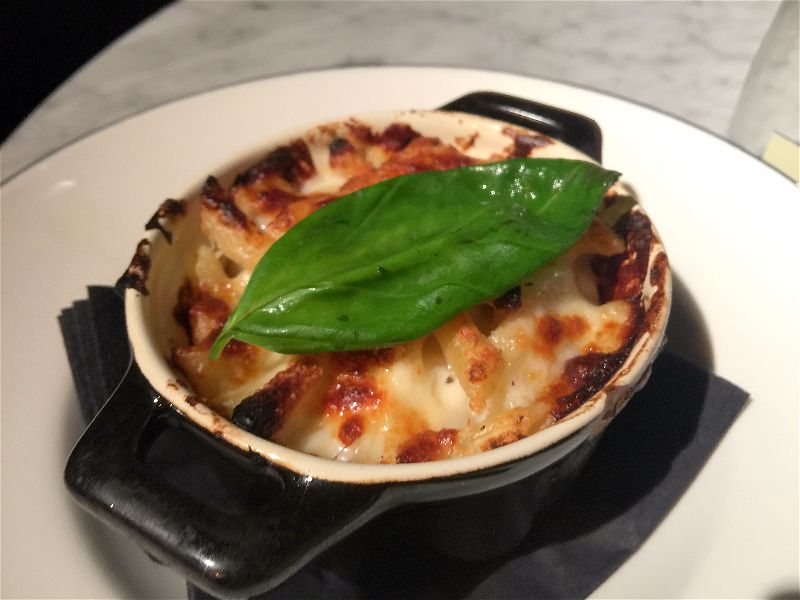 For starters Sean decided to try the New Calamari. Lightly-crumbed crispy calamari rings served with Caesar dressing, lemon and fresh parsley. The calamari was delicately cooked yet with a crispy coating. Just perfect.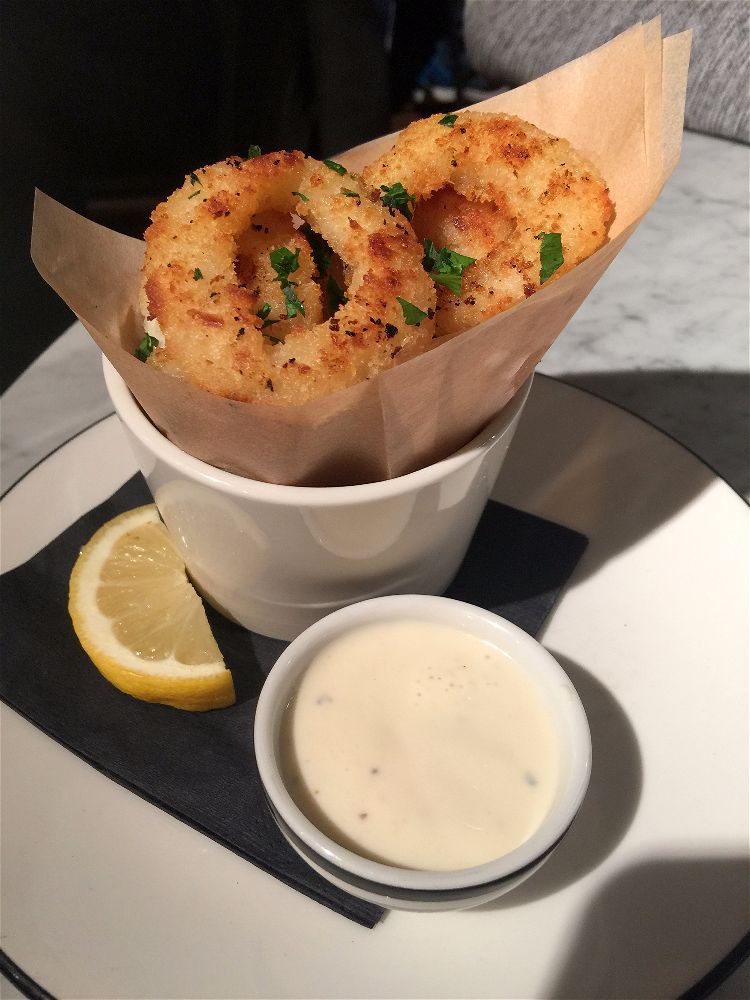 We're big fans of restaurants which allow, even encourage you to customise your pizza. Why order a pizza with something on it that you do not like. Order your food so you enjoy every mouthful. The waiter we extremely helpful in suggesting additional toppings which we might like. We opted for one of the New Formaggi pizza. Mozzarella and tomato with creamy buffalo mozzarella, baked and finished with shaved Gran Milano cheese. We then added pepperoni, salami and mushrooms, our favourite toppings. The pizza was thin, crisp and absolutely delicious.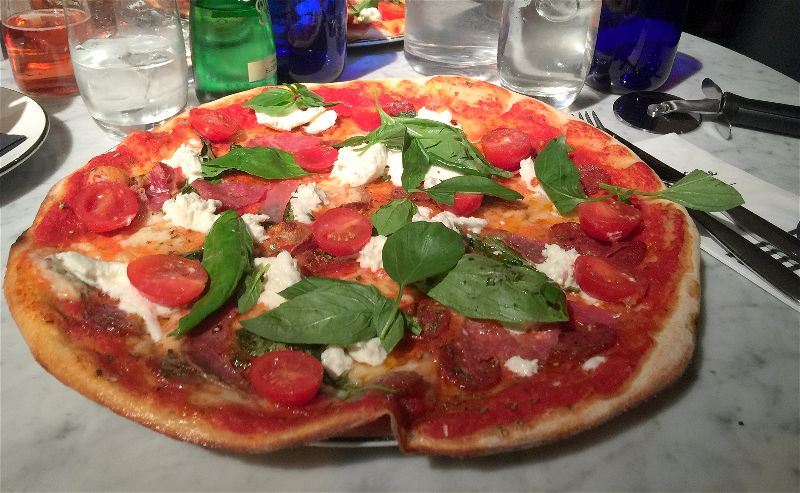 Now the most important big, the dessert. Of course we did not eat all the pizza, we decided to take some home. After all we needed to leave room for dessert. For dessert I chose to have the New Treacle Tart Cheesecake which combines the best of both desserts in one. Thick, sticky treacle filling is layered on top of a crumbly biscuit base, topped with clotted cream cheese and served with your choice of cream, gelato or mascarpone. The dessert was excellently presented. This is really important to us, a sloppy looking dessert creates the impression of sloppy ingredients and flavours. With the option to have the tart with ice cream, cream or raspberry sauce was an excellent edition to the dessert. Sean chose to have a brownie sundae style dessert. This again was wonderfully presented and tasted phenomenal.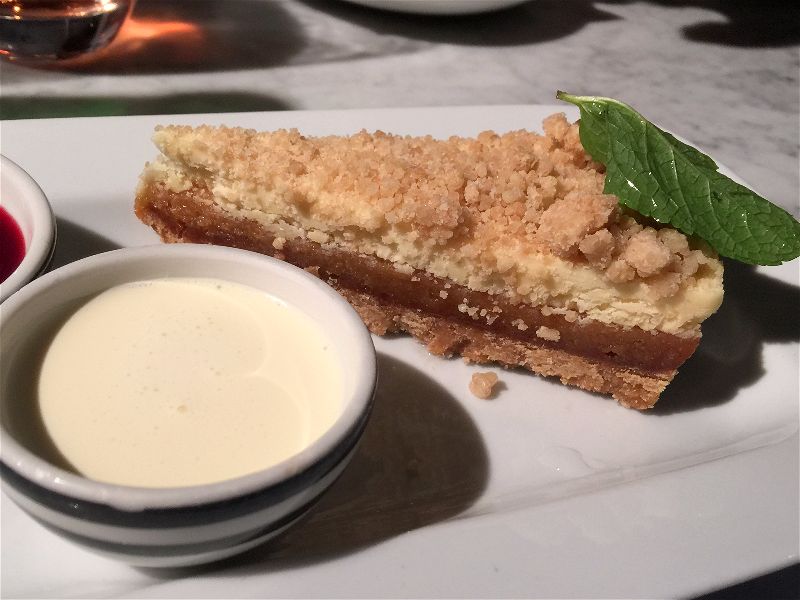 We throughly enjoyed our experience at Pizza Express and would like to think the staff and management for making our experience seamless. The newly renovated restaurant creates a fresh new dining experience and the new menu editions add to an already extensive and impressive selection on offer.