BakingBar Top Chefs Interview – Sadaf Fayyaz
As part of the series of Baking Bar Top Chefs Interview – Sadaf Fayyaz– We had the opportunity to interview the wonderful Sadaf Fayyaz about her experiences with cooking.
Sadaf is a chef, tv presenter, freelance journalist, writer, columnist, blogger, voice-over artist, radio jockey, producer, human rights activist, anchor, painter, photographer, comic artist and music critic.
You can find her on Facebook and Twitter.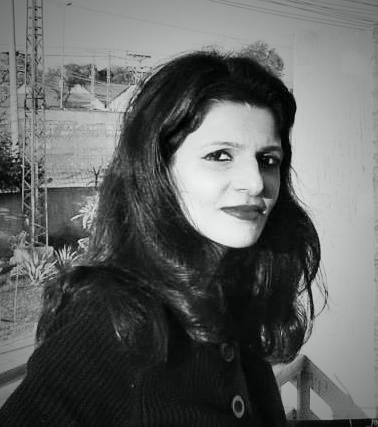 When and from whom did you learn about cooking? Do you have any early memories of something you enjoyed cooking?
I started cooking from a very young age. I learnt professional cooking from a chef who gave me many basic ideas and great tips about preparing delicious meals in short time. I got professional training for about two months. Yes, I do have early memories about making a burnt sandwich at the age of nine. 🙂
Where did it all begin? What was your first job in a professional kitchen and how do you think this helped get you where you are today?
I have been hosting many cooking shows on television and radio. Besides this, I am a food blogger too.  This cooking journey started about a decade ago.  My first professional job was to prepare and supply "Biriyani" (Kind of spicy rice) to the cafeteria of a university. I was a student that time and made good amount of money from that. After that, I kept experimenting with the food.
What is one of your favourite ingredients to use in your dishes and why?
I am also a nutritionist and herbalist as well. For me, only taste of the food does not matter much. Your food must contain all the essential vitamins, nutrients, electrolytes and minerals to keep you healthy and energised.  I use a lot of herbs in my dishes. I use fenugreek seeds because they are rich in iron. Turmeric is an anti-cancer herb, so I use it in every dish. Black seeds are rich in folic acid and cure many diseases. Cumin seeds act as an immunity booster for your system. Ginger root is a great blood thinner and cures many blood disorders. These are some of the herbs that I love using in my dishes.
What is your favourite dish to cook? Do you have a favourite that you like to eat yourself?
My favourite dish to cook depends on  the current weather and my mood. I love making everything. If it is a rainy weather, then I love to bake pizza pies, Russian puffs, etc. My favourite dish to cook is "Haleem". It is a very popular Asian dish made from pulses and meat. Plus, it is my favourite too.
What regional dish stands out to you and should represent your country? What do you think makes dishes in your region unique from others?
I belong to Pakistan where diversified combinations of many cuisines exist. I belong to Pashtun community. Most of the regional dishes that I have been making come from Afghanistan and Peshawar.  The top most regional dish "Biriyani" (Spicy Rice) is the greatest one and almost cooked in every home. This dish has nothing to do with the class. It is a street food. You will find an elite person enjoying it with a plate of yogurt. You will also find a poor person eating it without any curd.  This regional dish is enjoyed by everyone.
Have you ever cooked for any celebrities or famous faces?
Yes, I hosted my first TV show on SD TV. One of my friends was producing a Cooking show and she was looking for some female chefs. I hosted some shows as a guest celebrity. I remember some of my co-hosts used to ask me to make food for them.  We had a great time together.
Do you have any funny or embarrassing kitchen stories to tell?
Yes. Hahaha. I can share many horror stories about my kitchen. Once I remember baking a cake that had too much baking powder in it. It swelled up and got a bad shape. I had to throw it away. The next story is putting sugar, instead of salt in a spicy dish. I was making meat balls and they were as hard as a stone.  🙂
Is there a celebrity chef who inspires you or has inspired you from the beginning of your career? Why does this person inspire you so much?
Yes. Kokab Khwaja has always inspired me. Zubeda Tariq inspired me a lot. One of my celebrity friends was Chef Farah Jehanzeb who used to make amazing dishes. Unfortunately, she is no more with us today. I found their work amazing.
Do you have any final advice for someone just starting to cook?
Do not lose heart and keep experimenting. 🙂