Celebrating Queen Elizabeth II 90th Birthday
There are few people who are more patriotic than I am. It gives me great pride in being able to dedicate this recipe to our wonderful monarch Queen Elizabeth II. She has stood by this country though good times and bad times, she has been a constant in our lives and she has dedicated her life's work to the betterment of the country. If you're moving to the UK to be part of this wonderful culture, there are plenty of great home removals companies who can help.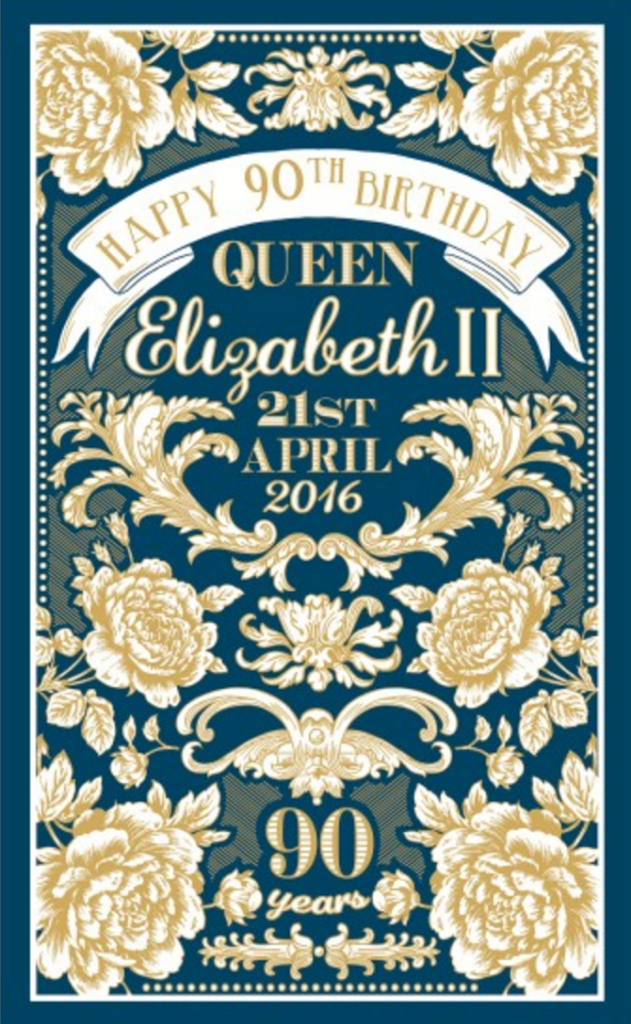 So what is happening to celebrate this momentous birthday?
Friday June 10: Service of thanksgiving
A televised service of thanksgiving will be held at St Paul's Cathedral to kick off a weekend of celebrations to mark the Queen's official birthday.
It is also the Duke of Edinburgh's 95th birthday on Friday June 10.
Saturday June 11: Queen's official birthday
The event is marked with a traditional military parade known as Trooping the Colour.
Sunday June 12: Patron's Lunch street party
The Mall outside Buckingham Palace will be turned into a huge street party with a picnic and street performances for 10,000 guests.
Royalists around the country are planning to get together to hold their own street parties to celebrate the Queen's birthday
Thats some birthday celebration! We're going to need a cake! We dedicate this recipe to HM Queen Elizabeth, the longest reigning monarch.
So what are WE doing to celebrate?
Well we're extremely excited to team up with Ulster Weavers. Ulster Weavers are a local company with an esteemed history. Ulster Weavers have been designing quality home linens for over 135 years. This home ware brand offers a unique range of quality textiles, kitchen co-ordinates and other quirky gifts for every budget and lifestyle. And most fitting they also hold a Royal Warrant for Queen Elizabeth II, providing some of the royal households finest kitchen textiles.
For your chance to win a Luxury Hamper from Ulster Weavers new mid season collection, which doesn't go on sale until 1st August and of course a commemorative Queens's 90th Brithday Tea Towel.
For your chance to win
Twit Twoo Cotton Apron – £16, Twit Twoo Double Glove – £13, Twit Twoo Tea Cosy – £12, Twit Twoo Tea Towel – £6.50, Twit Twoo Straight Sided Mug x 4 – £40, Twit Twoo Napkins Pk20 x 2 – £7, Twit Twoo Draught Excluder – £20, Twit Twoo Scatter Tray – £5, Twit Twoo Small PVC Bag – £16, Bonjour Owl Cushions x 2 – £40, Bear Doorstop – £20,Queen's Birthday Tea Towel – £7.50. A grand total of £203.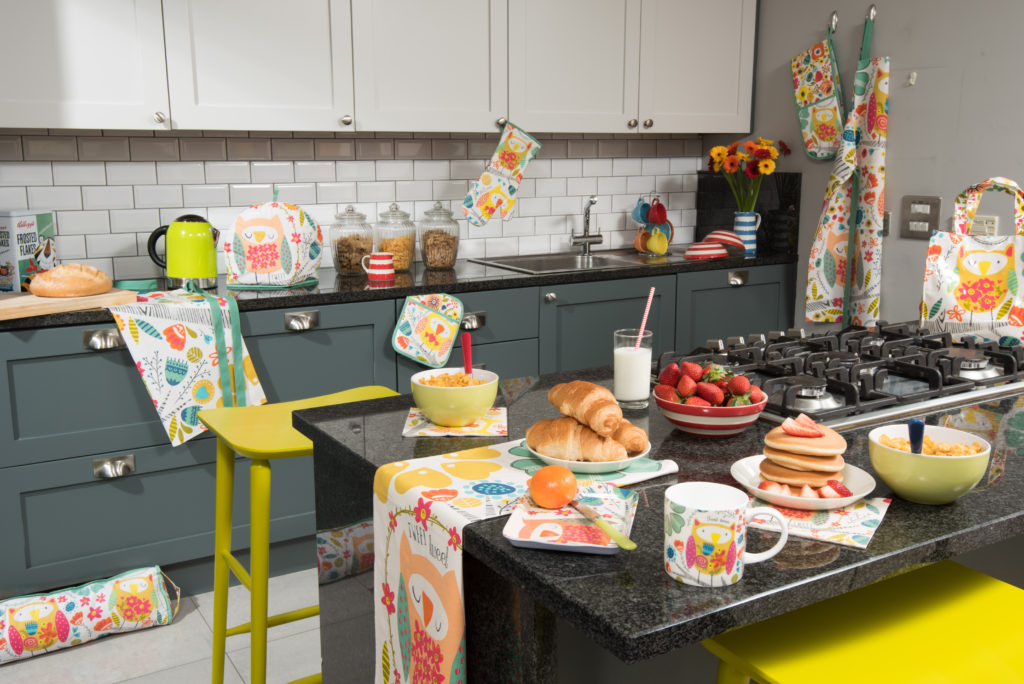 All you need to do is to share your very own celebration photos with us using the hashtag #UWcelebrates
These can be of your very own party, a cake you've made, a street party you attended or maybe even the official Patron's Lunch Street Party on the Mall!
Competition opens Immediately and closes on 15th June 2016.
T&C's for the competition are at the very bottom of this post.
Lavender Summer Cake
This is a wonderful recipe for Lavender Summer Cake. The bundt cake design symbolises a crown.
The Ingredients:
The Cake:
440g NEILL'S® Plain Flour
6 Eggs (whites and yolks separated)
200g Caster Sugar
200g Lavender Sugar
260g Butter
260g Natural Yoghurt
1tsp Bicarbonate Soda
0.25tsp Salt
3tbsp Lavender or Purple Food Colouring
The Icing:
250g Icing Sugar
2tbsp Warm Water
1tbsp Purple Food Colouring
The How-To:
Preheat oven to 170c.
Cream the butter and 300g of the sugar (keep the other 100g of the sugar aside for later) until smooth.
Beat in the egg yolks (leave the egg whites aside for later) one at a time until well combined.
Remove the cake mix from the mixer bowl and place into another large bowl, set this aside.
Ensure the mixer bowl and attachment are washed well and add the egg whites to the bowl.
Beat the egg whites on medium/high speed until soft peaks form.
Slowly add the remaining 100g of sugar to the egg whites and continue beating until stiff peaks form.
Set these egg whites aside for a few minutes.
In another large bowl sieve the flour, bicarbonate of soda and salt.
Fold the flour into the cake batter mixture until combined.
Fold the yoghurt into the cake batter mixture until well combined.
Now fold the egg whites into the cake batter mixture but do this gently so as not to knock out too much of the air. We need this to make the cake nice and light.
Pour the cake batter mixture into the greased bundt tin and ensure it is spread evenly around the edges.
Place in the middle of the preheated oven and bake for 50-55 mins or until a skewer inserted comes out clean.
Allow to cool for 10-15 mins before attempting to turn out. Leave to cool on a wire cooling rack.
Once cool you can decorate however you wish. If you are making this for a dinner party is makes a fantastic centre piece by filling the centre of the bundt cake with fresh berries and then drizzling the cake with some icing.To make the icing simply mix all the ingredients together until smooth and drizzle over the warm cake.
T&C's for the Competition
One winner will be selected at random from all correct entries received. Anonymous entries will be exempt from the competition. All photographs submitted as part of the competition must be your own. All photographs submitted must include the hashtag #UWcelebrates. The winner will be announced within 7 days of the closing date. The prize consists of a Luxury Hamper from Ulster Weavers new mid season collection, which doesn't go on sale until 1st August and of course a commemorative Queens's 90th Brithday Tea Towel as detailed above, supplied directly from Ulster Weavers. There is no cash alternative. This competition is open to UK residents only. The winner has 2 weeks from when they receive the acknowledgement email to supply their contact details or the prize will be forfeited and an alternate winner will be chosen. Delivery will be within 28 days of BakingBar receiving the winner's address. Any details collected by competition entry are kept private and not shared with any third parties except where entrant have consented to subscribing to both BakingBar and Ulster Weavers newsletters, where name and email information is shared only with Ulster Weavers and BakingBar. Entrants consent to the storage of their personal data for ascertaining the identity of the respective winner.