Campbells Meat Giveaway – Your Summer BBQ Sorted
Its not often that we feel the need to share a competition which we think is so great we've even entered ourselves!
Today we came across the Campbells Meat Giveaway!
Campbells Meat have teamed up with Voucherbox.co.uk to giveaway one of their best BBQ Party Packs of meat. This is a LOT of meat. So you'll need to invite your friends around for one hell of a BBQ if you win this.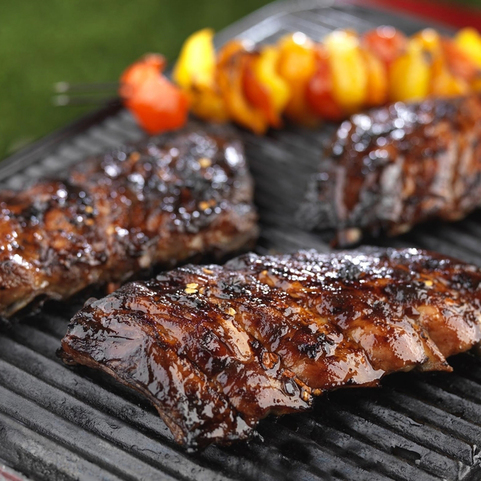 How to enter:
Our friends at Campbells Meat are giving away four spectacular fresh BBQ party packs including burgers, drumsticks, sausages, ribs and more, worth over £70 for four lucky winners to feast on. Plus, everyone who enters gets 50% discount + free delivery (UK mainland) to use on any of the BBQ pack range. All you have to do to enter is sign up for the Voucherbox.co.uk Campbells Meat voucher code alert.
Campbells Meat Giveaway – Your Summer BBQ Sorted
Barbecue Party Pack includes:
Campbells Steak Burgers – 8 x 170g each
Pork and Chorizo Burgers – 8 x 227g each
Chicken Drumsticks Pack of 10 – 142g each
Pork Sausages – 8 to the lb
Baby Back Ribs – 4 x 400g each
Pork, Haggis and Herb Jumbo Sausages – 6 to the lb
Chicken Thighs On The Bone – 8 x 142g each
Plus you get 1 x Summer Recipe Book for free.